Good news for Parisiennes who never have enough time to work on their beauty look.  If you are tired or running around different boutiques, for a manicure, leg waxing, getting your make up done, we have finally found THE secret hideaway that does it ALL IN ONE!
Nestled far from the bustling crowds in the trendy Marais, Vestiaire Chic,  designer boudoir of the modern beauty addict , will pamper you from head to foot. On the cocooning program : express treatments for the body
(starting at 30 €) and face (starting at 30 €), with special kudos for slimming treatments (starting at 75 €) and the foot spa nestled in a really comfy armchair (42 €).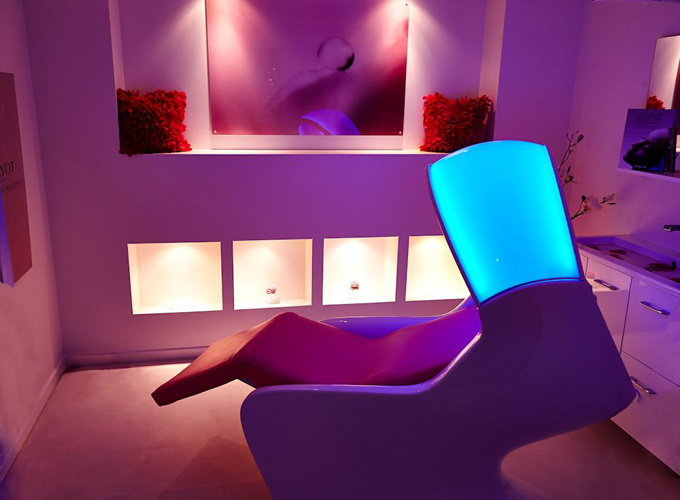 A quick stint in the UV cabin (0,80/min) and in 20 min you come out with a nice healthy flow. And for doe eyes? An eyelash extension (35 €), doubled up with evening makeup(30 €).
We love: the wardrobe side with party dresses (starting at 62 €) and label it-bags for rent! Now just pick a couture dress amongst the 300 pieces of a wardrobe worthy of Carrie Bradshaw. Long dresses, baby-doll of body hugging:  before making your decision, check out the online catalog of  Vestaire Chic. For bags, all the must-haves (Dior, Chanel, Louis Vuitton) are for rent during a week-end, week or month (starting at 45 €).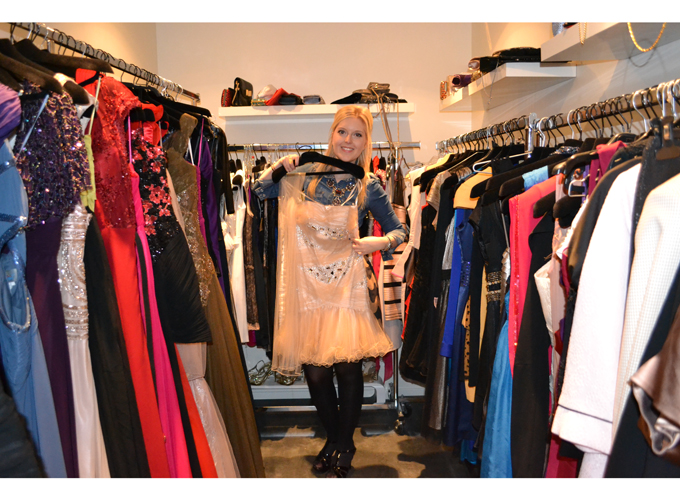 We love: The Thursday night beauty treatment. The concept? Get pampered with the girls while sipping bubbles until 10pm.
The must: push-up panties for sale (32 €), a really bluffing effect under a clinging dress.
Tuesday to Saturday from 10h30am to 7h45pm and on Thursday after beauty from 10h30am to 10pm