Who could have imagined that Frédéric Anton, the famous juror of Master-Chef, would showcase his culinary talent in such an amazing setting, in the middle of the Bois de Boulogne, at the Pré Catelan. In no way should you miss his tree-star venue, absolutely fabulous...
What is less well-known is that this splendid decor of greenery, the mythical three-star venue of Frédéric Anton, Meilleur Ouvrier de France, is a mythical location in the capital. This is where Gaston and Colette Lenôtre, the couple behind the prestigious caterer, organized outstanding receptions in the 70s.
We adore: the very modern style fairytale  decor. Imagine an Empire style with chandeliers and marble fireplace twisted by it-designer Pierre-Yves Rochon of the amazing terrace with view on the garden.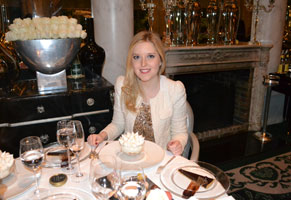 TOPS : the 105 € lunch menu.
The promise of a wild culinary experience with four very couture dishes: foie gras with port, crayfish spring rolls or pig with foie gras, including super cheese and really top notch desserts such as their Paris-Brest with figs or the lovely revisited Belle Hélène pear.
And for very important occasions, dare the Menu du Pré (260 €), a succession of plates with very refined savors delight the taste buds.
Also discover the Terrass' Hôtel rooftop.