Viola, is a really terrific spot near Batignolles. Charles Teboul, who excels in Italian cuisine since already 10 years on Paris with Improvista and Vino et Cuccina,  does it again with a preppy cantine.
Imagine a trattoria relooked with a « factory » charm : communal tables; second hand chairs, freestone walls and small terrace.
A far cry from touristy brunches with boring dishes, here the name of the game is fresh products and a brunch prepared with love at 28€ all included.
On the menu: start with a nice warm tea or coffee, a Bloody Mary or a freshly squeezed juice… Choose the main dish served at the table: real Mama's lasagnas de mama and of course check out the buffets : Italian charcuterie and cheese, small marinated veggies and salads.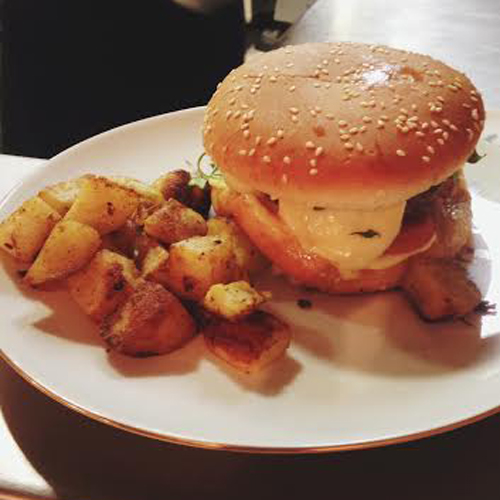 We adore: the dessert counter with fruit salads, les viennoiseries and home made jams, as well as cult Sicilian « bomboloni . Cream puffs worthy of our chichis, spread the word.
Brunch every Sunday at 28€ with drinks + dishes + all you can eat salty and sweet.