Girls: open up your ears because we are unveiling our secret recipe to catch a man for sure. Our fatal weapon? A nice steakhouse in the middle of the Marais, funny and authentic at the same time, run by real owners who remind us this is a « serious house».
Just imagine the scene: a totally vintage dining room with old Parisian stones and large wooden table in front of a roaring fire where  delicious meats are grilled.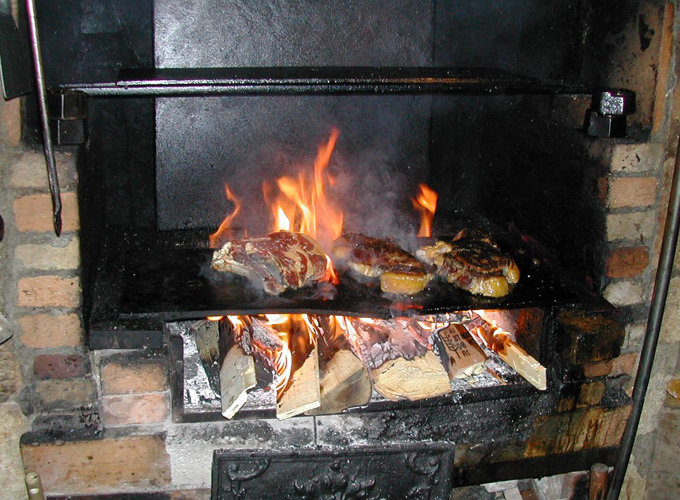 On the program: meat grilled in a wood fireplace. Just pick your favorite piece grilled right in front of you: prime ribs of beef, lamb chop or  andouillette served with nice sautéed potatoes veggies.
What else? Start off with a nice plate of rillettes, snails or a salad of raw vegetables. A mushroom omelet for vegetarians and delicious tarts to finish on a sweet note !
We also love: hanging out there on Sunday nights with the gang.
Tops: their €14 lunch formula during the week.
The price? Cool! Count 35€.
Open every day for lunch and dinner. Closed on Monday.