Feel like an arty and really personal decor without spending 1000 euros?
The good idea? Display your Instagram snapshots all over the house like chic and singular objects… This is just the right moment to use your Facebook Instagram albums filled with collector photos and print in just 3 clicks your favorite shots with the site Printklub.com
It allows you to transform virtual shots into vintage polaroid photos and posters—or you can even create our own album.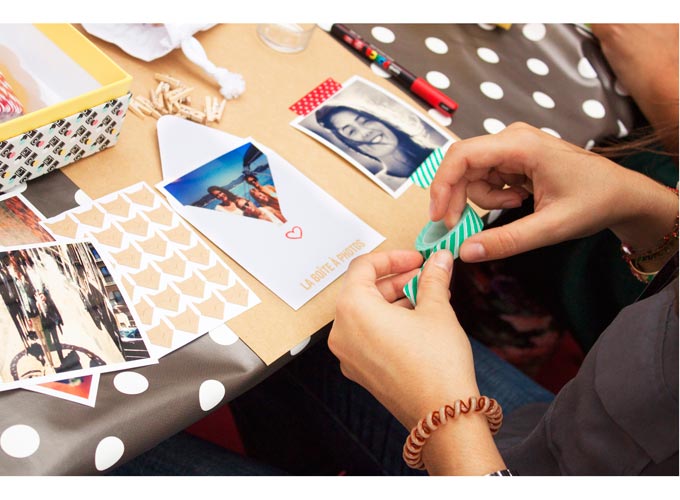 But the object we adore is Boîte à Photos. The idea? Select 40 photos, that you receive in a pretty box with a super Do It Yourself kit. Adhesive ribbon and a colorful cord, photo corners and mini clothes pins, to give a stylish touch to your souvenir photos.
Tops: the comments made on the social networks appear at the back of the photos.
The must : the box also comprises two pretty stamped envelopes ready to be sent out.
La Boîte à Photos : 24,95 € on Printklub.com