Christmas trees are filling up the window-displays, Xmas decorations are decking the halls with their prettiest lights… and it's time for gift making. How about a combo or useful and pleasant with the kids? You are going to adore the super chic activities offered this weekend at Beaugrenelle.
An amazing concert (and totally free!)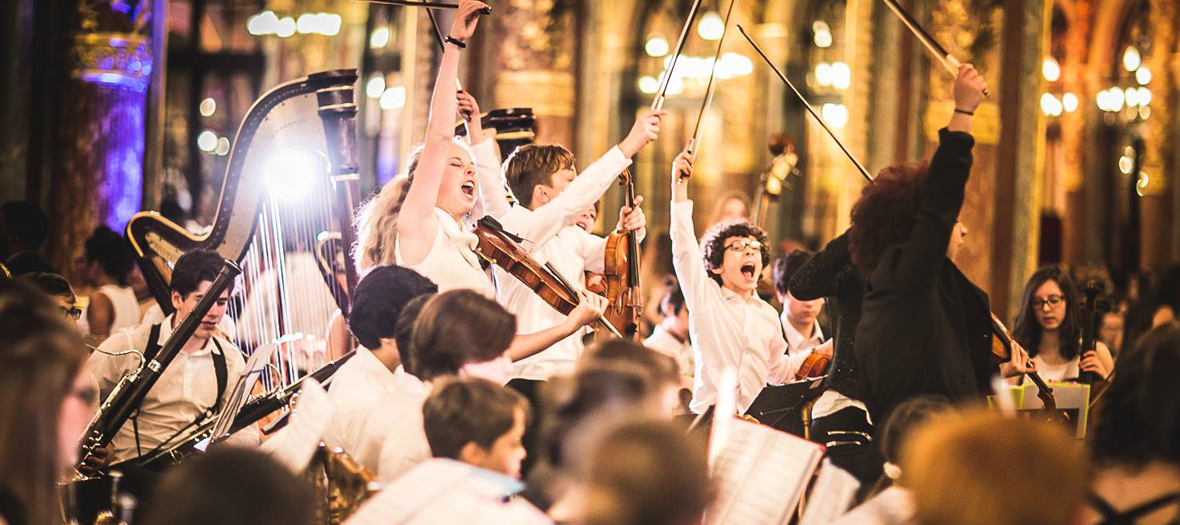 Les Petites Mains Symphoniques… Imagine a symphonic orchestra gathering 500 musician children filled with talent: total dream potential.
And it's specifically this incredible formation, founded by accomplished cello player Eric du Faÿ, who was invited at the heart of the atrium, to offer a superb spectacle in the middle of decors by artist Hélène Druvert.
On the programme, an orchestra of 14 pianos (never seen in France) will display its most beautiful to make grown-ups and little ones vibrate. The promise of an outstanding spectacle that will appeal to all and will be an occasion to initiate younger ones to concerts!
When? The (free) representations will be taking place the 9th of December at 3pm, 4pm and 5pm.
You are not available Sunday? Aurore Stauder and her troop will also be on deck Saturday at the same hours to replay "The Noël of Edgard and Léon"—their big Christmas spectacle.
The best frozen yogourt in paris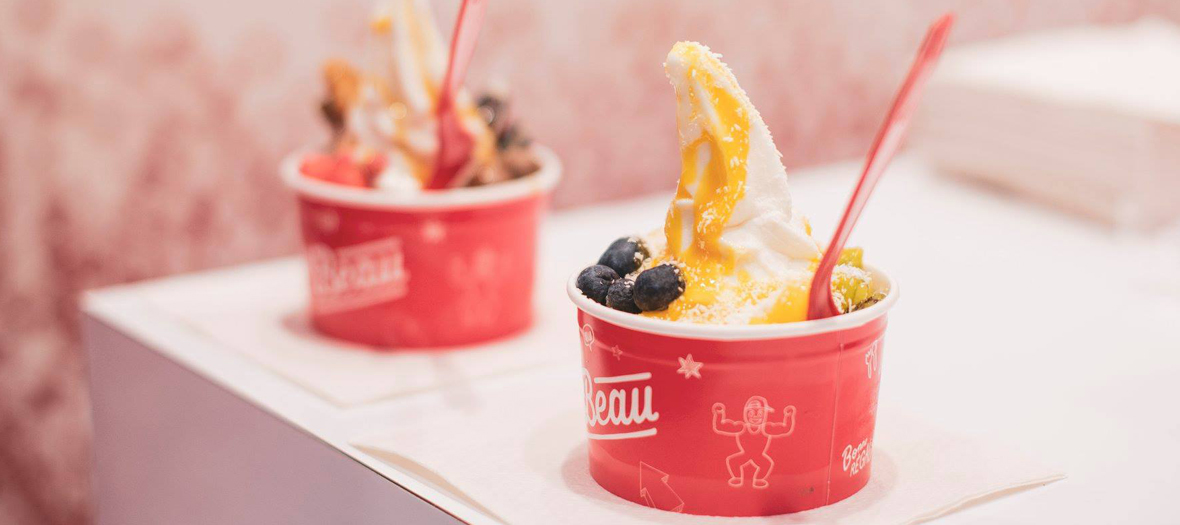 Terrific! Afterthe spectacle, you can take a gourmet break at Yogurt Factory and taste the best 0% frozen yogurt. To season according to whimsy: melted chocolate, smarties, red fruit rouges, meringue, runny caramel, brownie chunks…
Kids will love it and nobody will feel guilty!
Happy kids (and parents)!
A family shop-op? Yes, but no more than 5 minutes. To take care of the little one and make sure you can gift shop quietly, head for the kids space.
Techsell Family and their partners Hachette, Djeco and Silverlit will welcome you with their array of activities and creativities.
Cards to scratch, sequined colouring books, DIY dream-catchers, fortified castles and pirate boats to imagine… and even a makeup artist with magic fingers!
For whom? All the kids from 4 to 10 years old.
Information and rates on beaugrenelle-paris.com