PETA is ecstatic, fake fur earns his stripes to become the essential piece to have in his dressing room. Chic and classy, it will give a highly bourgeois air to your outfits. The " cheap " label is forgotten with brands adept at fake as it is true! All swap animal fur and advocate cruelty-free , because we all have the soul of a BB in us ...
And if vegan fur has all the assets to "look chic " with a nice pair of heels or a dress for a cocktail party or a winter wedding, fur 2.0 also offers the perfect street look with a pair of Stan Smith , high waisted jeans or a sweatshirt. Demonstration with our selection.
Violin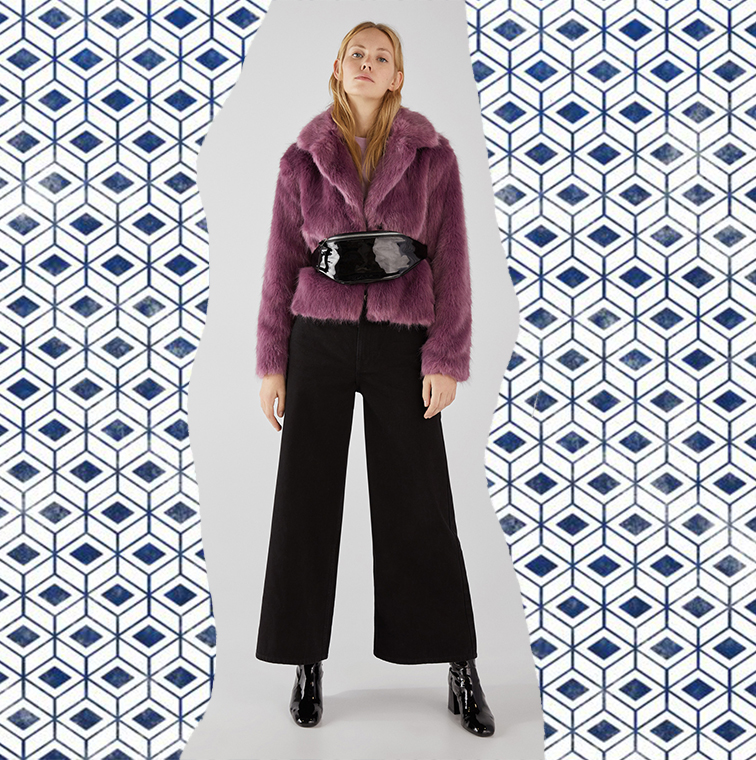 Whether you are blonde, brunette , or red , violine is the sure bet of the season.
How to wear it? The pointed fashionistas necessarily opt for the banana as a belt, spotted on the Gucci catwalk and Off-White.
Purple faux fur, Bershka , € 34.99
Leopard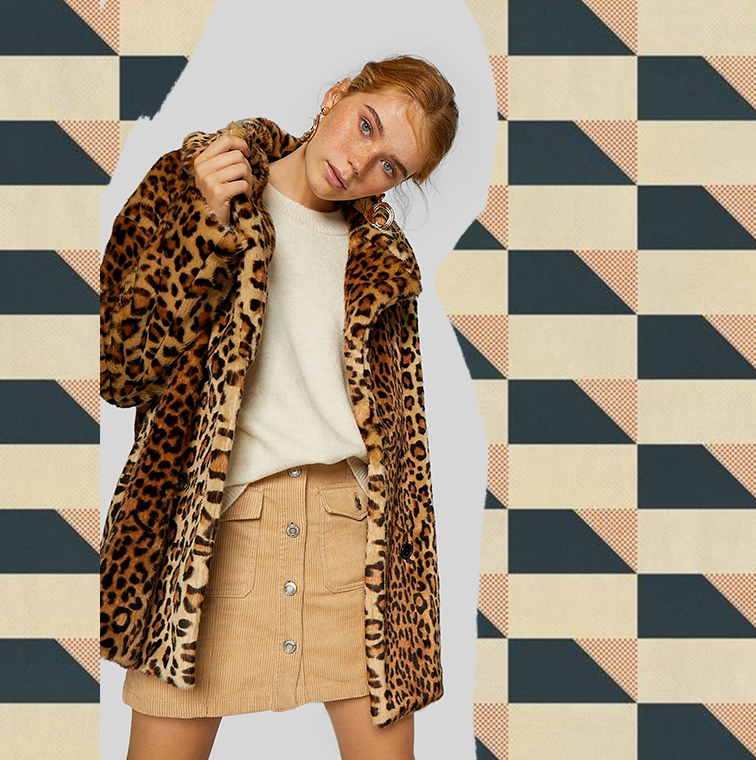 It will make you roar with pleasure. The leopard is at its best when it is printed on a 100% cruelty-free piece . Chic contrast!
How to wear it? For the rest of the outfit, we stay in the uni, which we embellish with gold jewelry so as not to fall into the vulgar .
Leopard faux fur, Stradivarius , € 69.99
Pink BCBG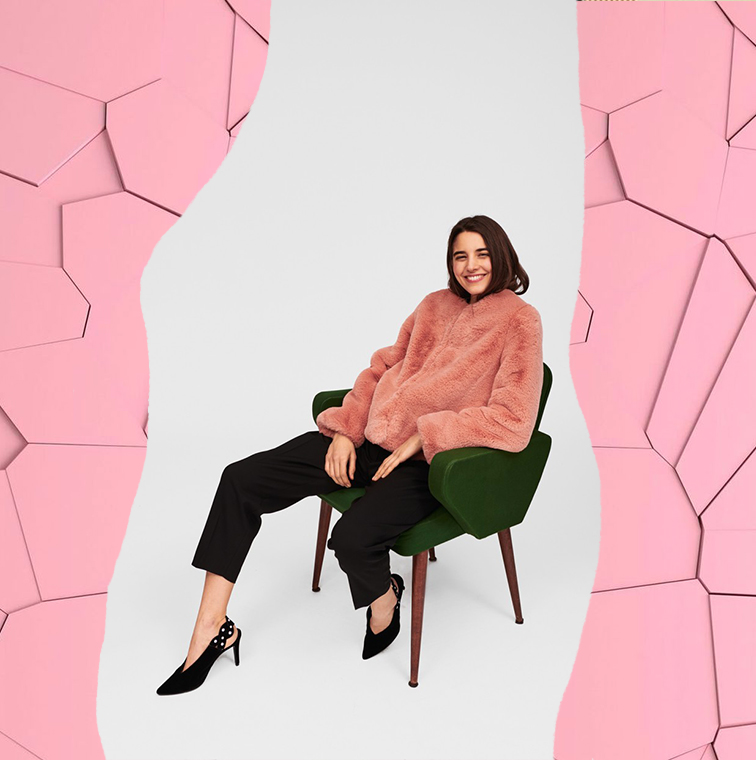 With this soft pastel pink toupee , you will be as comfy as it is stylish !
We have only one desire: very quickly to bundle up in this BCBG jacket
How to wear it? We assume its princess side with velvet shoes with mini heels.
Pink faux fur, Tara Jarmon , 206 €
Mix and match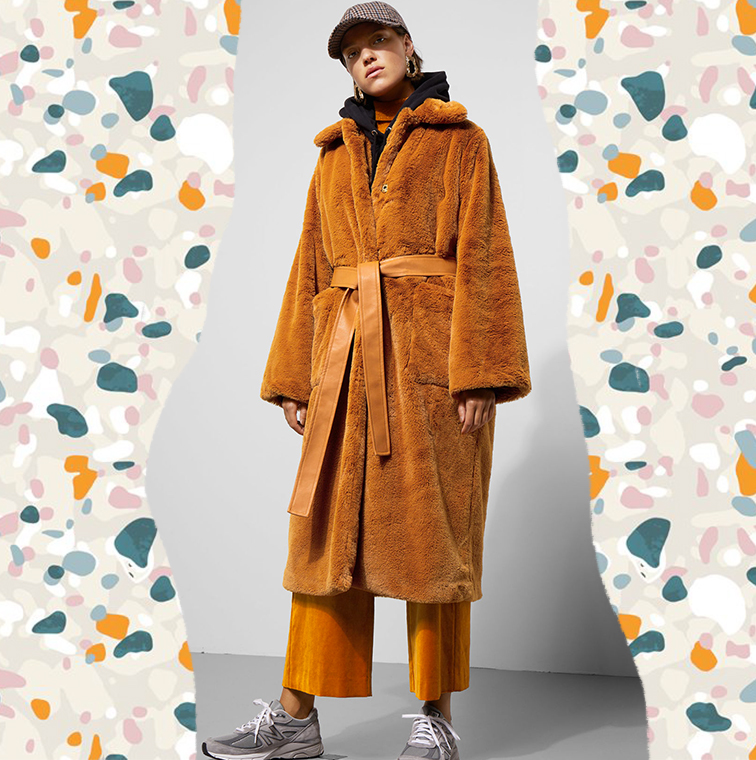 We stay warm thanks to this ultra long bathrobe shape . Most ? The leather- effect belt detail that gives a 100% trendy mix of materials .
How to wear it? You can dare the jogging-sweatshirt combo below. We will not see anything, except ... your coat, fashionable . Phew!
Assumed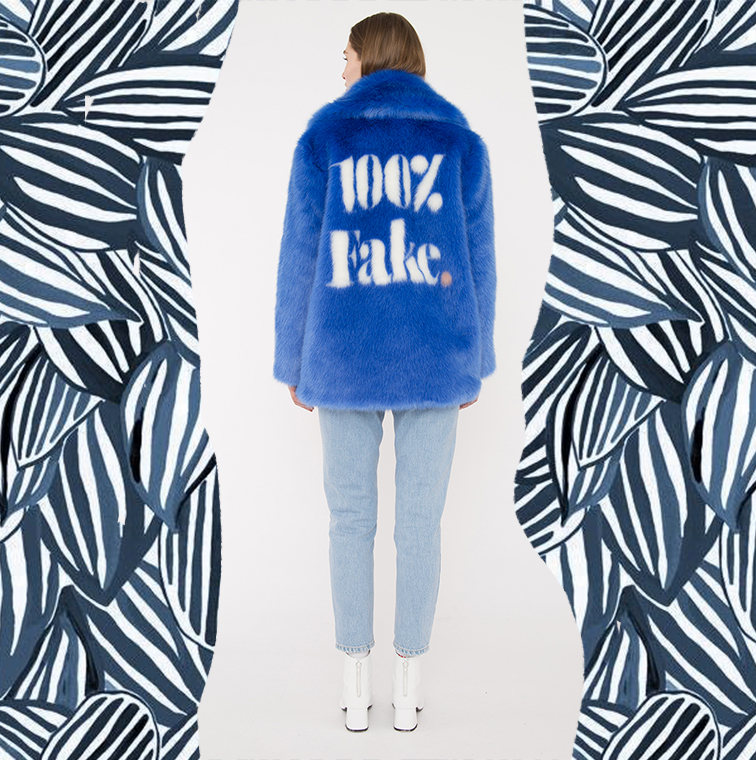 Fake and proud of it, the message is clear! Or the art of claiming to wear fur with a light heart. In 2019, the Parisienne will be cruelty-free or will not be ...
How to wear it? With basic jeans and white boots , so as not to lose sight of the main message .
Faux fur 100% Fake, Jakke , € 166.60
Multicolored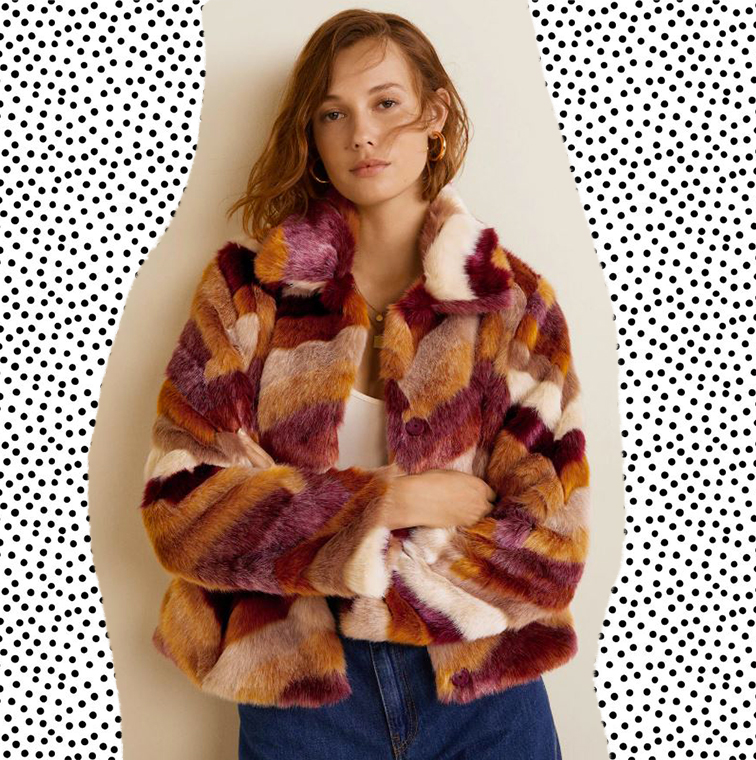 With this multicolored fur , easy to dress: it naturally breaks the codes of old-fashioned fur.
How to wear it? On a little black dress to enhance everything, the fur will do everything, all by itself. Amen ! A godsend for lazy fashion ladies who will look stylish without too much effort.
Multicolored faux fur, Mango , € 79.99
Cream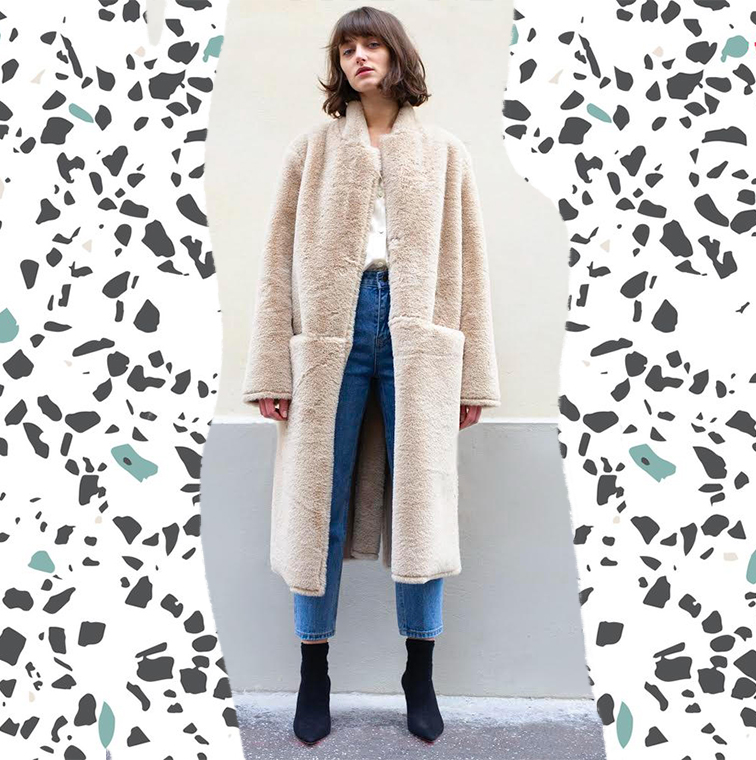 Not a fan of long-haired " animal skin " furs ? Here is the " shaved " version , for a nice toupee without overdoing it . Or the new doudou overcoat that replaces the trench coat in winter.
How to wear it? We like the cream color which softens manners, the best ally of high-waisted raw jeans and white blouses . The sock- style boots lengthen the ensemble.
Cream faux fur, The Frankie Shop , € 262.50
Total look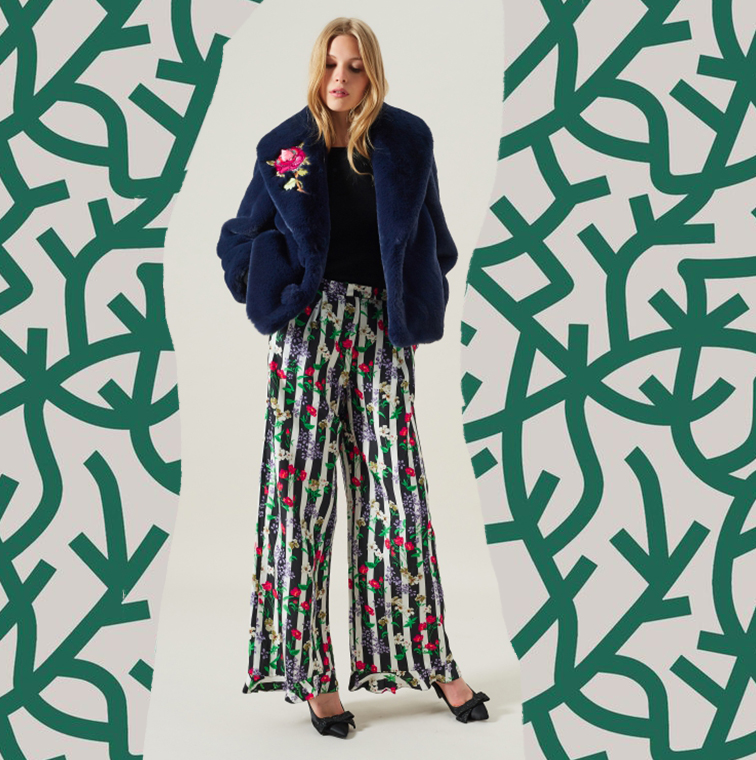 This soft midnight blue fur , with its cotton lining , can be worn day or night. His little extra? Stylish and never too much floral embroidery .
How to wear it? We dare the floral pants for a total tapestry look , furiously in tune with the times.
Midnight blue faux fur, Manoush , € 318
The good basic revisited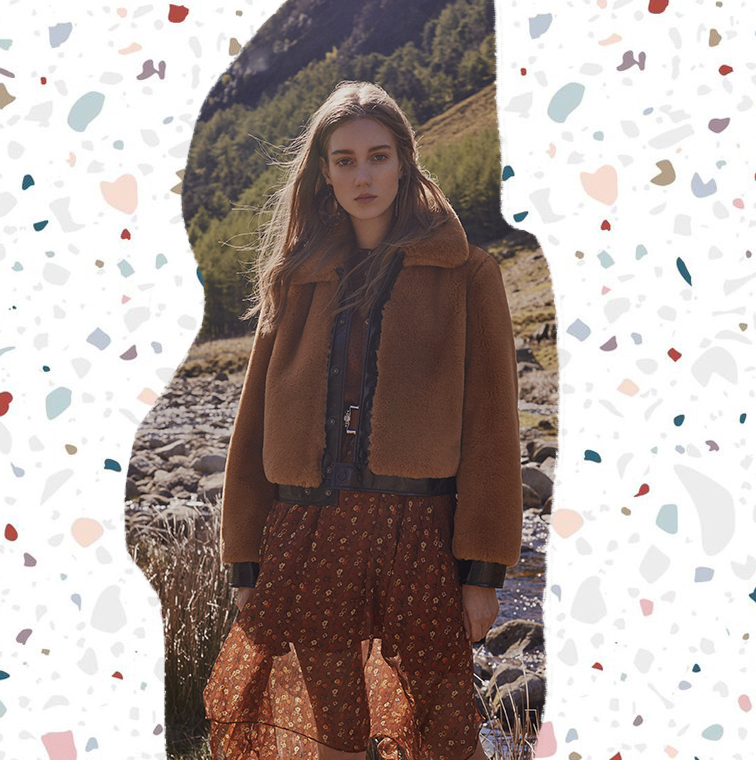 Faux fur where we didn't expect it: in a remix of the bomber jacket. His extra thing? The ultra-fashionable vinyl- effect lining , which is making a strong comeback in the fashion sphere.
How to wear it? To contrast, we take out the little bohemian dress , and heeled boots for a fresh silhouette .
Camel faux fur, Primark , € 35
Color block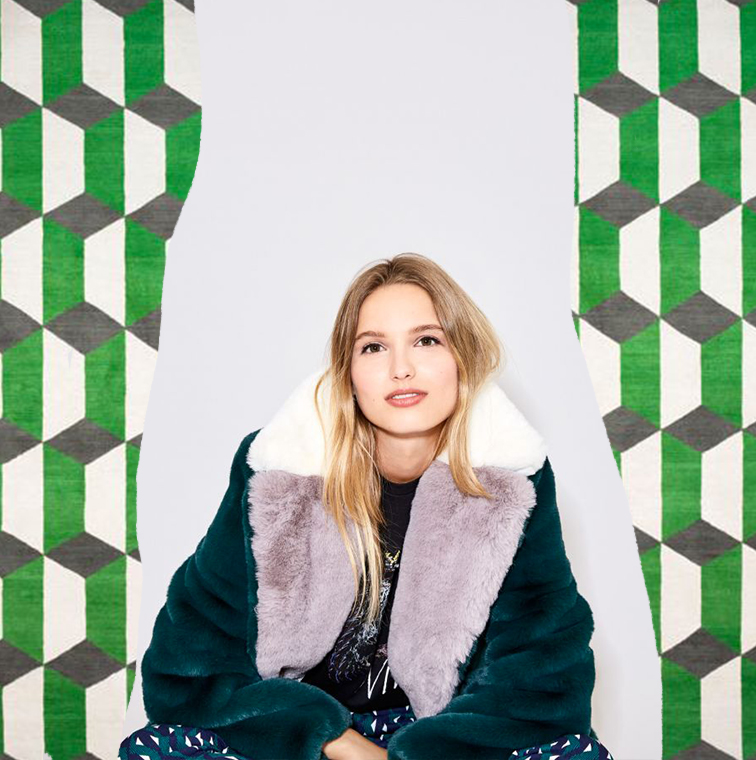 Duck green , mouse gray and snow white , these three intriguing colors are the stars of this dangerously original and fashionable jacket . Don't want to be like everyone else? Good pick ! With this tricolor fur, you are right on target !
How to wear it? Break up the dressy side with a pair of immaculate sneakers to avoid going too much.
Tricolor faux fur, Suncoo , € 220
Also discover stylish accessories to brave the cold , and the top 10 down jackets.