An American twist on Pride and Prejudice, a historical miniseries about World War II starring Mark Ruffalo, a comedic investigation led by Jean-Paul Rouve, a chilling true crime adapted for the small screen, and a reality show parody with Emma Stone. What are the best series in November? Our shortlist.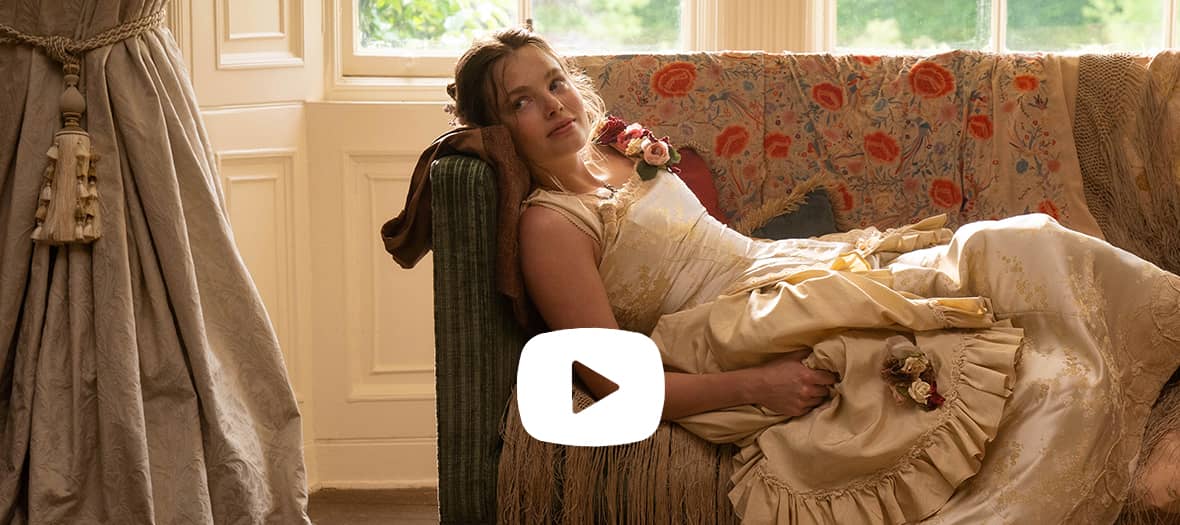 For Whom? Fans of Pride and Prejudice.
The Plot. Who are the "buccaneers"? They are people willing to do anything to succeed, even if it means taking risks. This is the case for Nan, Conchita, Mabel, Jinny, and Lizzy, five new-money heiresses from America who have come to find THE right English match. This group of partygoers arrives in a stuffy 1870s London, causing an Anglo-Saxon clash.
But behind the handsome suitors and their vast fortunes lies a harsh reality: women treated as commodities in a bidding war, their happiness and friendship jeopardized for the sake of nobility.
Why You'll Love It? The Buccaneers is like Gossip Girl meets Pride and Prejudice. This adaptation of Edith Wharton's novel sets the tone from the first episode: filled with scandals, revealed secrets, lies, and betrayals against the backdrop of Taylor Swift and Olivia Rodrigo, it fills our hearts. We passionately follow the adventure of these five strong-willed women.
Airing on Apple TV+ starting from November 8.
© Apple TV+
All the Light We Cannot See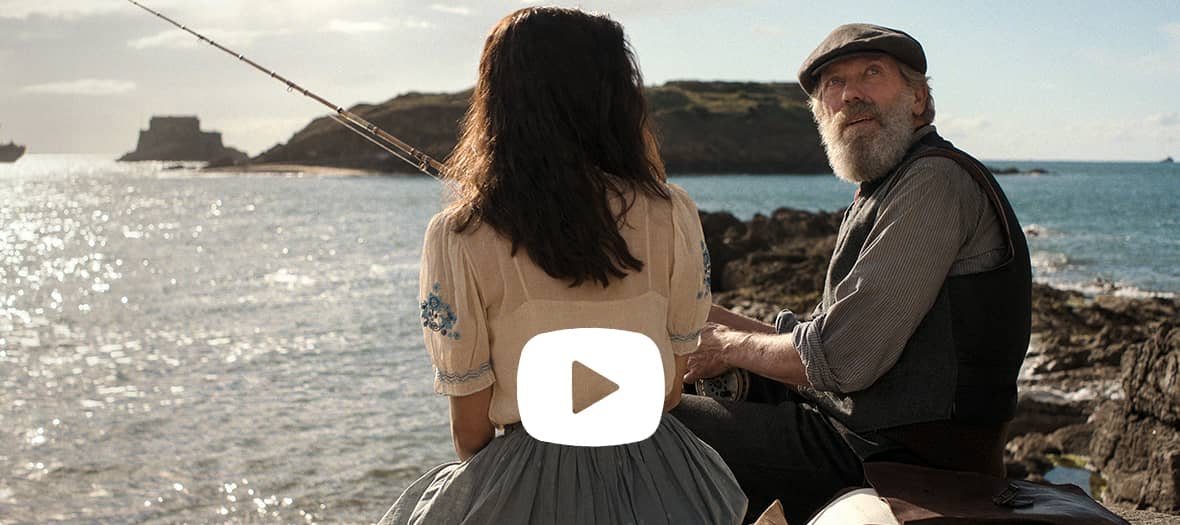 For Whom? Readers of Anthony Doerr's book.
The Plot. Marie-Laure Leblanc and Werner Pfennig couldn't be more different. She is a young blind French girl, living with her father (Mark Ruffalo) at her uncle's (Hugh Laurie), helping transmit messages to the Resistance through radio. He is a young German, a radio transmission genius, forcibly conscripted by the Nazis to track down radio transmitters. In the midst of World War II, these two heroes find themselves in a Saint-Malo occupied by the Germans and bombed by the Americans. Thanks to a secret connection, they regain hope.
Pulitzer Prize winner in 2015, Anthony Doerr's novel had already moved many when it was published, and its adaptation on the small screen is equally compelling. Don't expect a factual and historical reenactment of the war with All the Light We Cannot See. This poignant series conveys a message of hope and peace above all else.
Why You'll Love It? In the cast of All the Light We Cannot See, you'll find Mark Ruffalo (Zodiac, Spotlight) and Hugh Laurie (Dr. House, The Night Manager) in the roles of the father and the uncle. The "wow" factor, however, comes from the outstanding performance of the young visually impaired actress Aria Mia Loberti in her very first role. A revelation!
Available on Netflix starting from November 2.
© 2023 Netflix, Inc.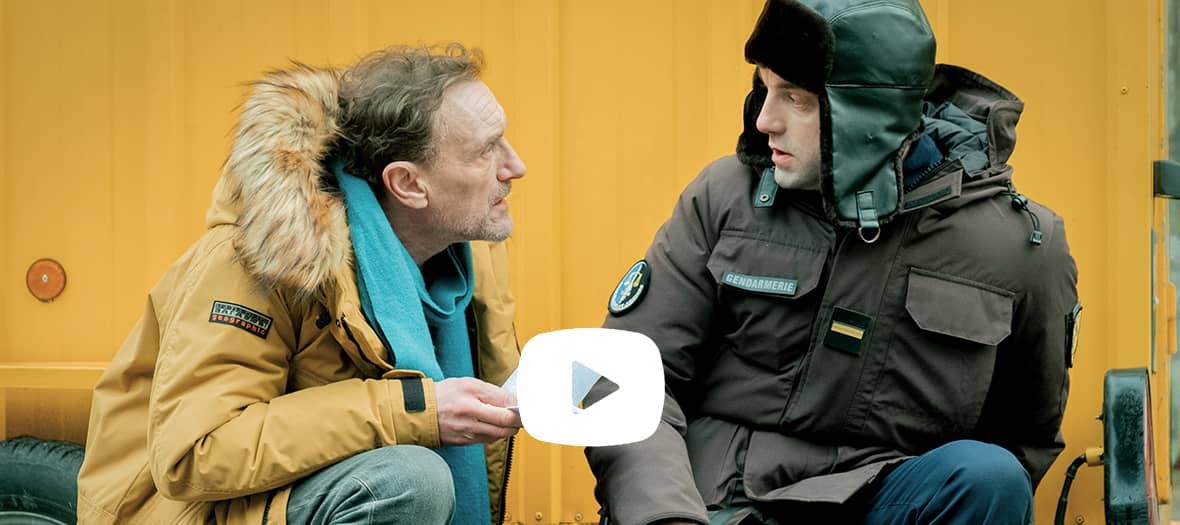 For Whom? Jean-Paul Rouve enthusiasts.
The Plot. David Rousseau (Jean-Paul Rouve), a crisis-ridden crime writer, returns to Mouthe, where he spent much of his childhood. In the coldest village in France, he finds inspiration through a serial killer who disrupts the peaceful lives of the Meuthiards and Meuthiardes.
Rousseau's curiosity is piqued when he discovers that the killer stages his victims to mimic famous paintings. He investigates, even slipping into the shoes of Magnus Hørn, the renowned investigator from his books, while teaming up with the village's extraordinary inhabitants: a monk, a librarian who moonlights as a singer, and a somewhat uptight adjutant Louvetot. Between offbeat humor and thrills, you'll savor these 6 episodes that feel too short. Yes, more please!
Why You'll Love It? After the film Poupoupidou, Gérald Hustache-Mathieu reunites with David Rousseau for a new investigation that cleverly juggles between comedy and suspense. Jean-Paul Rouve plays a significant role in the series' success. He takes us on a completely wild adventure that keeps us engaged.
Airing on Arte starting from November 2.
© Pascal Chantier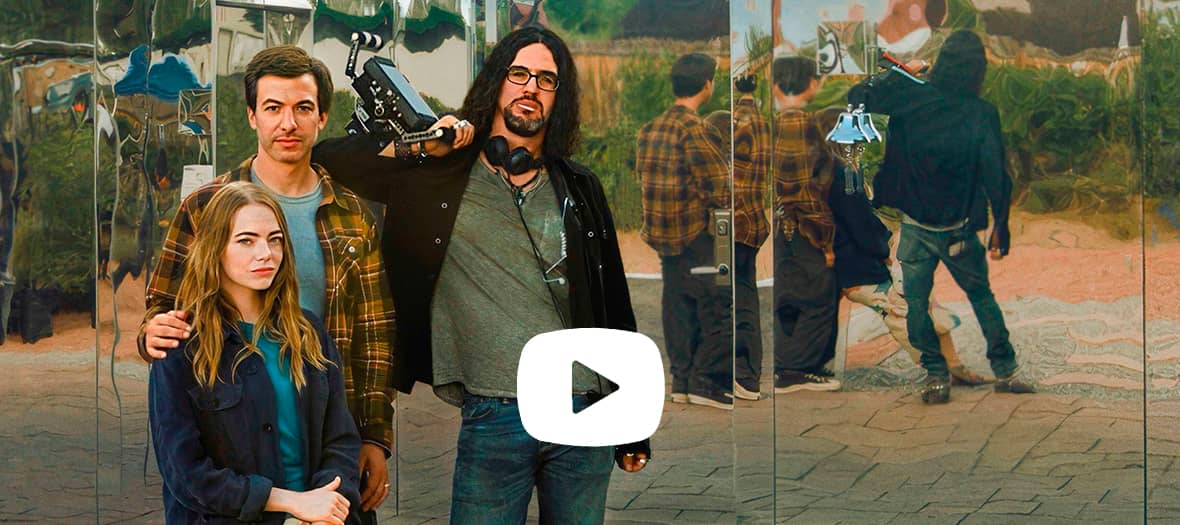 For Whom? Those in search of a completely offbeat comedy.
The Plot. Asher and Whitney Siegel seem to lead the perfect life: newlyweds trying to have a child and hosting a brand-new successful house renovation show, with the ambition of creating jobs and eco-friendly homes in a New Mexico community affected by unemployment and gentrification.
Behind this facade, the young couple learns to live with cameras filming them 24/7 and the media trying to uncover who these supposed do-gooders really are. Add to that the pressure to get pregnant, the delicate search for incriminating evidence against a local casino, an intrusive producer... and a curse uttered by a little girl that will haunt the couple. Intriguing indeed!
Why You'll Love It? After the series Nathan for You, Nathan Fielder presents a new parody of a highly cringeworthy reality show. Co-created with Benny Safdie (Uncut Gems, Oppenheimer), the duo crafts a satirical comedy blending fiction and reality. In the cast of this peculiar series, you'll find Fielder and Safdie playing Asher and Dougie, the producer, and Emma Stone (The Help, La La Land) in the role of the woman plagued by this curse.
Available on Paramount+ starting from November 11.
© Paramount+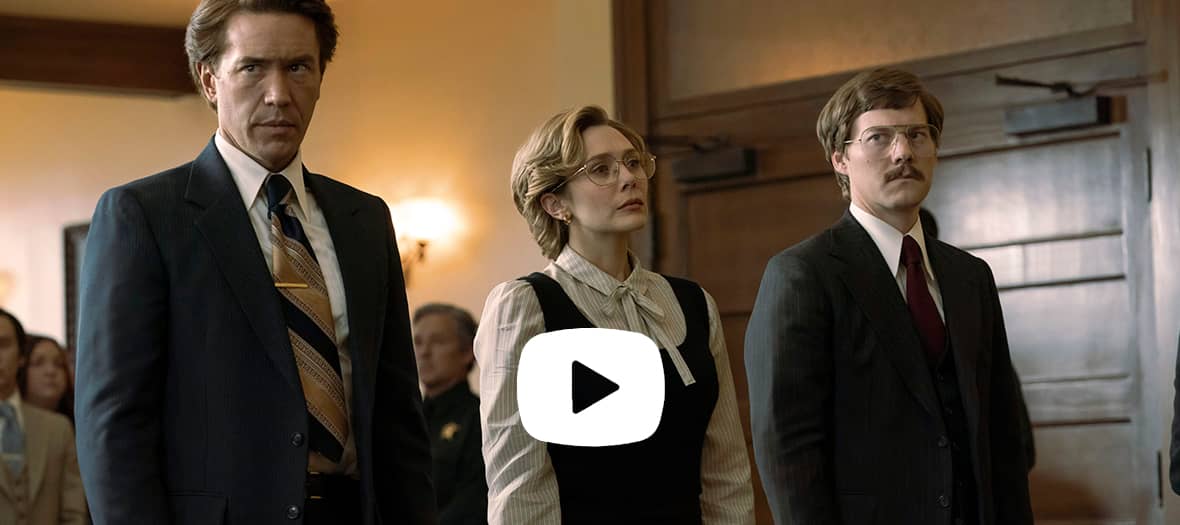 For Whom? True-crime enthusiasts.
The Plot. "This story is based on real events", warns every episode of Love & Death, a miniseries about a true crime that shook the United States. On Friday, October 13, 1980, in Wylie, Texas, Betty Gore is found dead in her home, brutally murdered with 41 axe blows. Her neighbor and friend, Candy Montgomery, is accused of the savage killing. Why is she the perfect suspect? Candy and Betty's husband, Allan, were having an affair.
On the surface, Candy Montgomery is the ideal housewife: always with perfect hair, taking care of her two children, a believer, attentive to her husband, cooking three meals a day. But it's not enough for this woman trapped in her daily routine, who wants to feel alive. "I have everything one expects from a wife. Where is my reward?" she wonders. By cheating on her husband with Allan, she regains a sense of living, but at what cost?
Why You'll Love It? Behind Love and Death is producer and screenwriter David E. Kelley - known for the phenomenon Big Little Lies - promising a great series. Once again, he immerses us in the life of a woman weary of her simple housewife existence. Delightfully portrayed by Elizabeth Olsen (Avengers Saga, Wind River), she almost makes us forget that this will end in a bloody murder. It's a must-see!
Airing on Canal+ starting from November 30 and available on MyCanal from November 30.
Discover the new hotels that made us dream and a green getaway in Ireland.