Unusual objects, stylish clothes, funny gifts, little arty touches… Selection of the best concept stores , pop-ups and boutiques to find the perfect Christmas gifts .
Bristol Christmas Grocery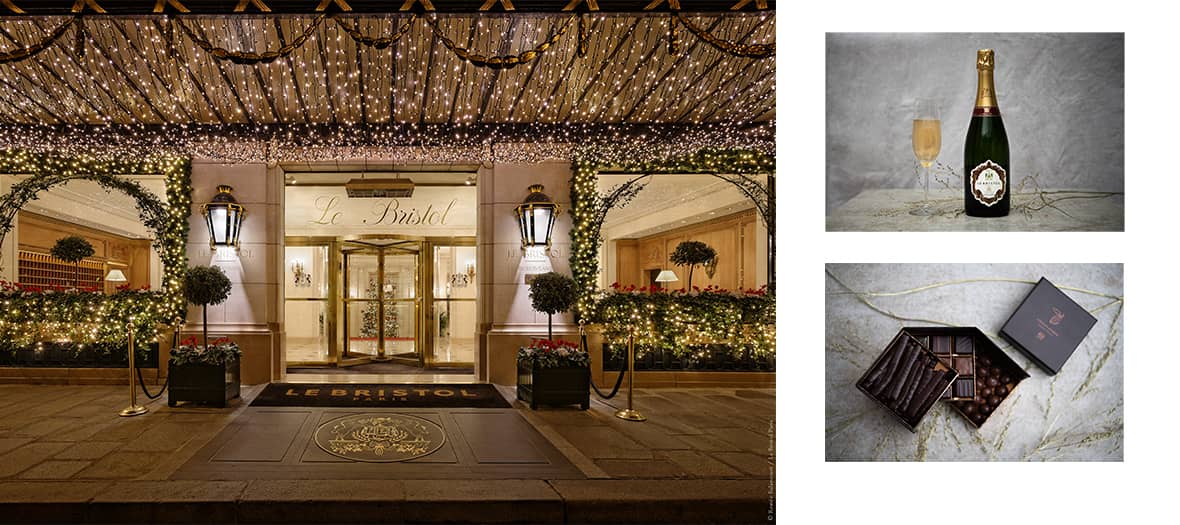 The place. This is a first for the legendary palace on rue Saint-Honoré. Le Bristol opens its magic grocery store until January 9 to offer beautiful branded gifts
Good gifts. The cult marbled cake of the star pastry chef of the hotel Julien Alvarez (€ 70), a box of 25 chocolates (€ 40), the divine " Les Jardins du Bristol " candle to make the living room smell like there (€ 70) , the Alfred Gratien cuvée Bristol champagne (€ 49) or the bread of the day for the symbol (€ 8).
114 rue du Faubourg Saint-Honoré, 75008 Paris. More info on www.oetkercollection.com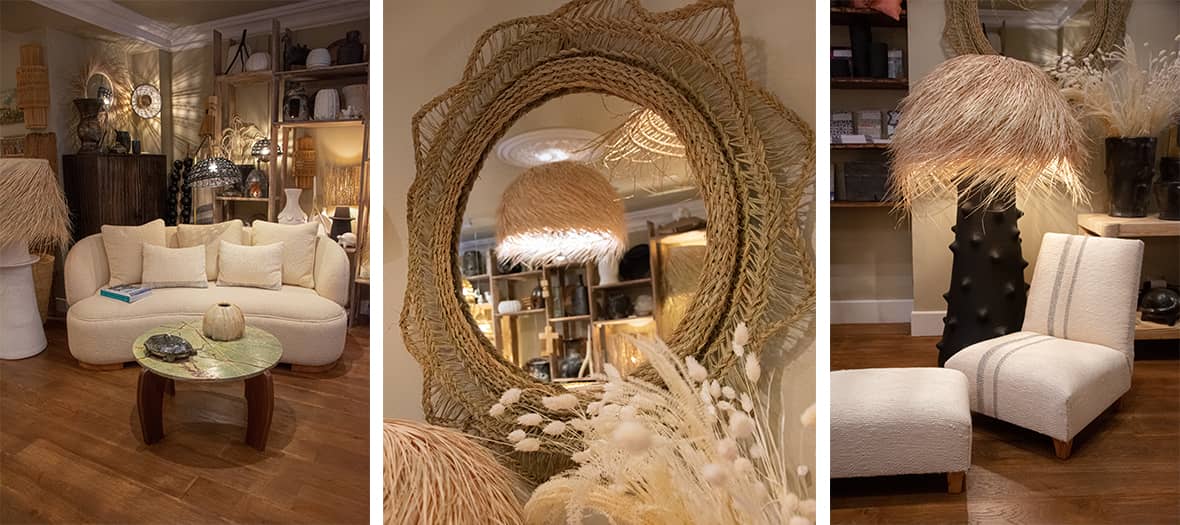 The place. Friends of Berber decor, welcome to the temple of the genre. Rock The Kasbah has just inaugurated its first Germanopratin store. On the program: natural materials, beige, ivory, palmito, weavings and linen galore.
Good gifts. An olive branch candlestick (€ 55), a giraffe hook (€ 40), incredible angel wings sconces (€ 625), a woven mirror (€ 50), a palm tree lamp (€ 350), a armchair in wood and terry cotton (650 €),
28 rue Jacob, 75006 Paris. More info on www.rockthekasbah.net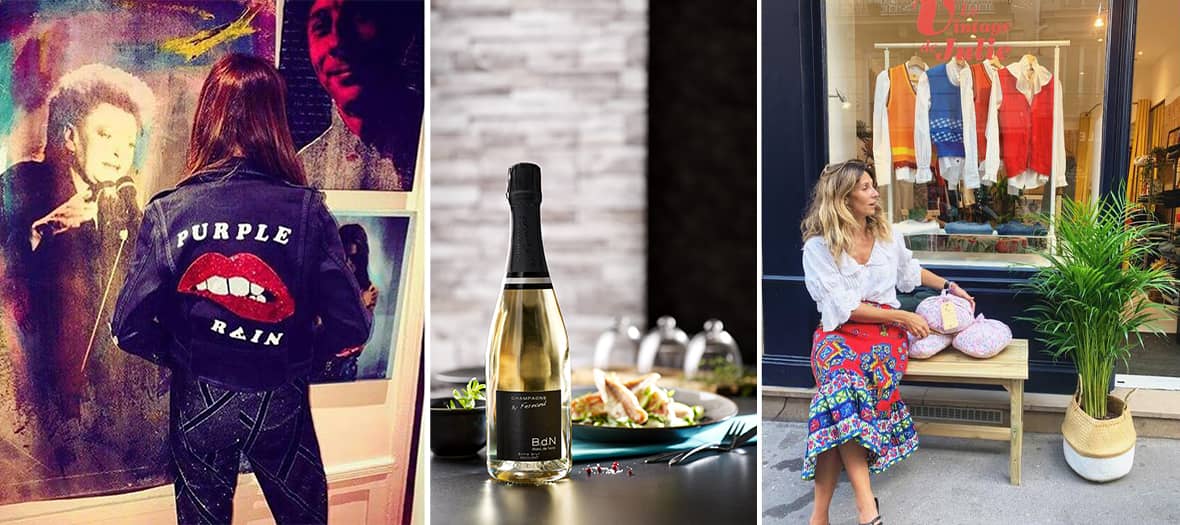 The place. A French pop-up, committed and responsible to stock up on stylish and green gifts, are you kicking? Éphémère Store welcomes around twenty food, decoration, fashion, children and accessories brands in the Marais . Bingo.
Good gifts. Stylish second-hand clothes from Vintage by Julie or 51 Rodier , Carmin scented candles (from € 32), an insane spread from Sport'n Bio , antique furniture from the Jolimarket online flea market , nuggets for kids de Marsou , Les Petits Bisons or Mummy TamTam , not to mention Yseult's pearl jewelry and Llive's LOL socks.
18 rue de Turenne, 75004 Paris, open every day from December 10 to 24 from 10 a.m. to 7 p.m.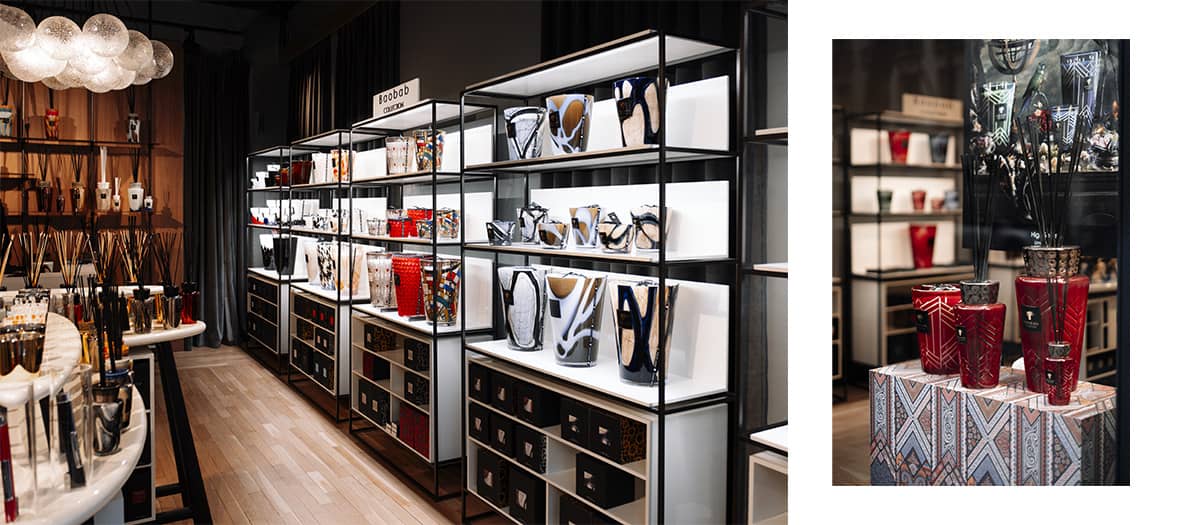 The place. These candles are true works of art. Inspired by the colors and smells of Africa , Baobab has just opened its very first French boutique after its flagships in London , Brussels and Antwerp . A chic setting that inevitably contains very beautiful gifts that smell good.
Good gifts. Candles of course, but not only. Candlesticks and candles , home fragrances , scented candles of all sizes and designs, diffusers, small sprays, lighters… Our favorites? The Rosemary-Mint-Blackcurrant scents of the too beautiful Saint-Tropez candle and cardamom - Sea salt - Musk from Stones-Lazuli , a beauty to display in your living room.
134 avenue Victor Hugo, 75016. More information on www.baobabcollection.com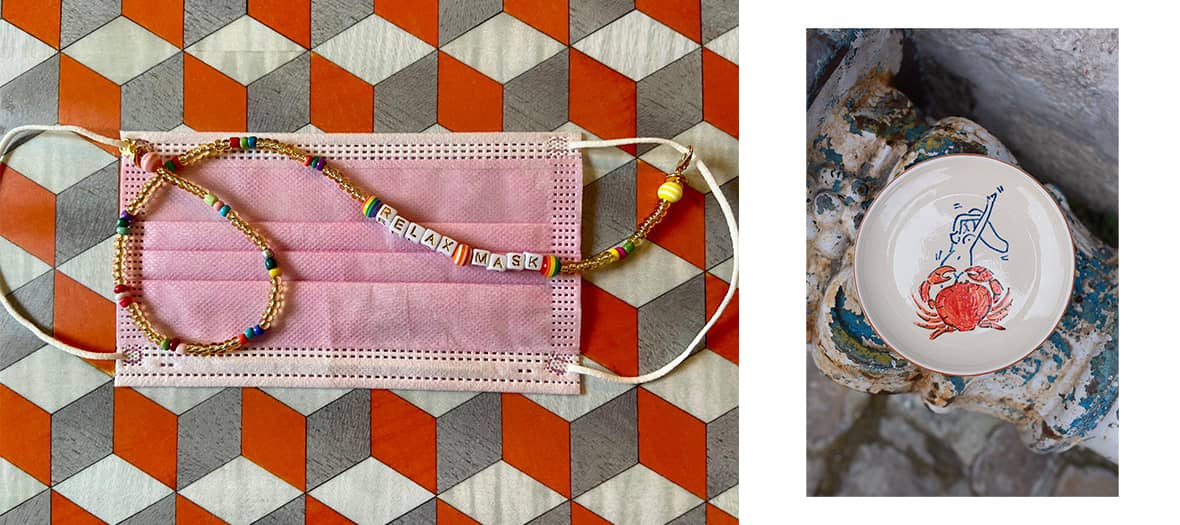 The place. A very intimate private sale in an apartment at the socialite Patricia Racine to hunt for truly original nuggets while gulping up comforting mulled wine with a good friend. What else?
Good gifts. Handmade piñatas by La Piñata , as the name suggests (from € 45), ceramic lamps from Vila Arev (from € 300), naughty plates from Karla Sutra (from € 40 €), Les Batons caramels (from € 15) but also pearl necklaces to hang your protective mask with funny words: " Merde Mon Masque ", " Relax Mask " ... (30 € ).
23 rue des Martyrs, 75009 Paris, from December 10 to 19 from 11 a.m. to 8 p.m.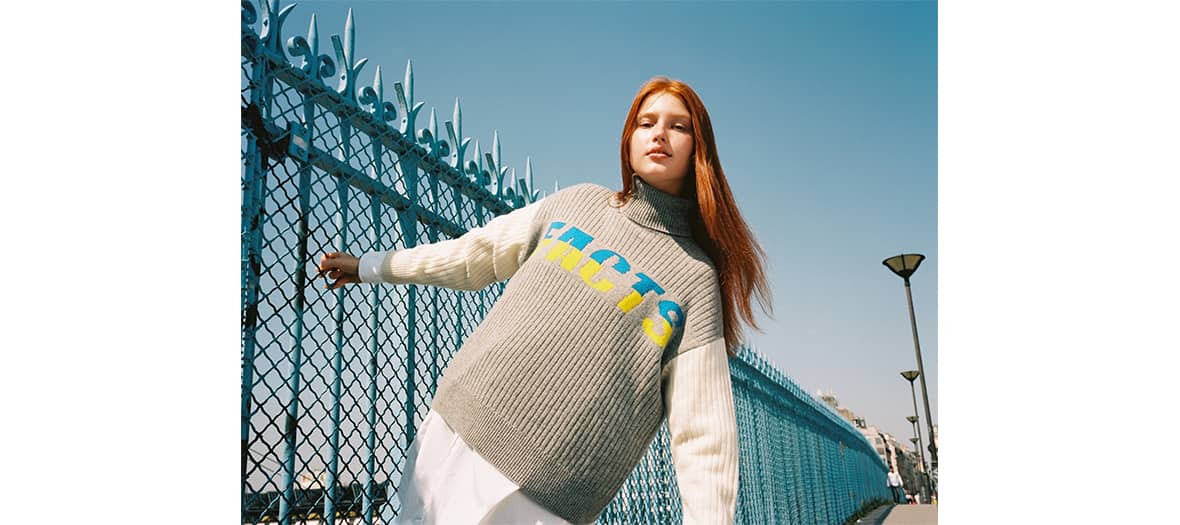 The place. In the heart of the Marais, the new colorful boutique of cashmere at low prices From Future continues to enthrall addicts to plush sweaters. The opportunity to put a real beautiful gift under the tree without emptying your bank account.
Good gifts. An oversized 2- ply cashmere sweater in a sublime blue (€ 129), the round neck version with a strawberry pattern for your sis (€ 139) or even 10- ply hats in all colors (€ 39). All delivered in a too beautiful iridescent bag that really throws.
7 rue des Rosiers, 75004 Paris. More info on www.doitinparis.com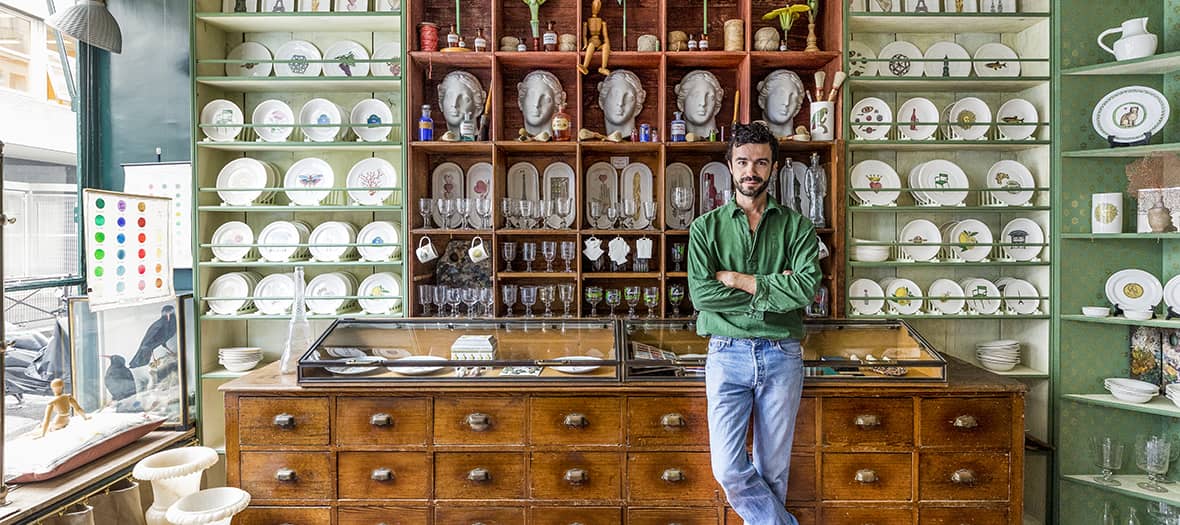 The place . Good news: Marin Montagut , the favorite French illustrator and designer of Parisians, has set up his wonderful cabinet of curiosities in Saint-Germain-des-Prés . On the program: glasses, scarves, boxes, cushions and other marvels illustrated by the artist, à la Marie-Antoinette. His signature ? His delicate, meticulous, subtly imperfect and offbeat pencil stroke which makes all the charm of the objects.
Good gifts . The little " Le Chat " secret box , in a trompe-l'oeil book, to hide your most precious jewels (115 €), the 100% hand-blown " Chaise du Luxembourg " glass (€ 35 ), the superb " Amour " display case in papier-mâché with pretty cutouts (€ 280) and the comforting Sicily scent candle (€ 68).

48 rue Madame, 75006 Paris. More info on www.doitinparis.com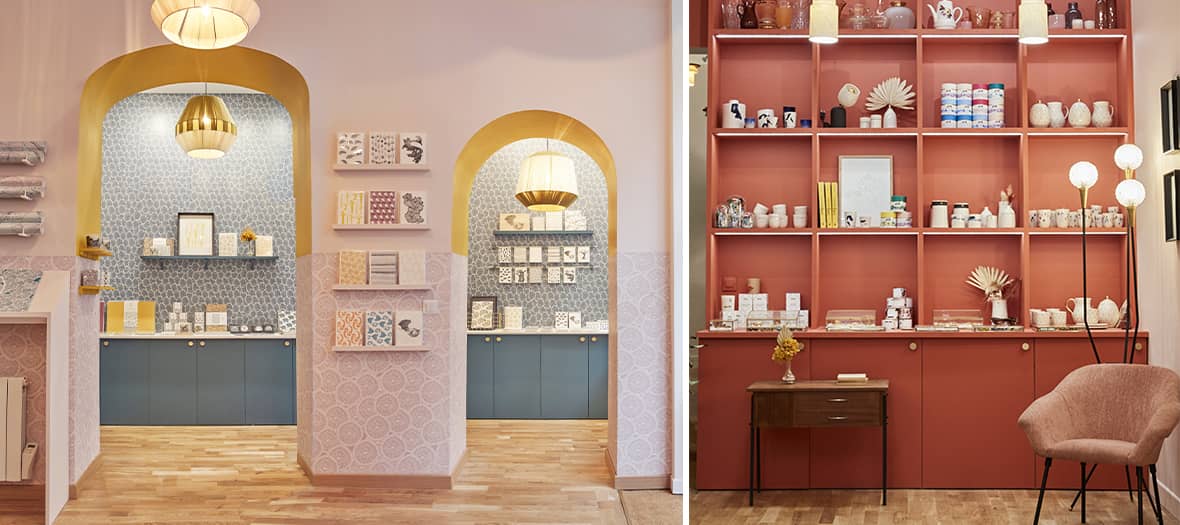 The place. If there is only one to remember, it's her! Marina Mussat, aka La Seinographe , has transferred her formidable 100% made in France select-store to a brand new setting in Pigalle, in a roommate with the super stationery and decoration label Atelier Mouti .
Good gifts. Petitjean silk headbands to tie on the wrist or in the hair (€ 45), arty Helmut jewelry (BO 62 €), animal serigraphs by Emilie Bouguereau in the Douanier Rousseau 3.0 style and much more (€ 140), vases Singular Origine porcelain wrapped in fabrics (€ 85), a roll-on with 100Bon essential oils, Instants Botaniques teas and infusions or a Unum Design caned lamp (€ 430).
41 Rue Notre Dame de Lorette, 75009 Paris. More info on www.doitinparis.com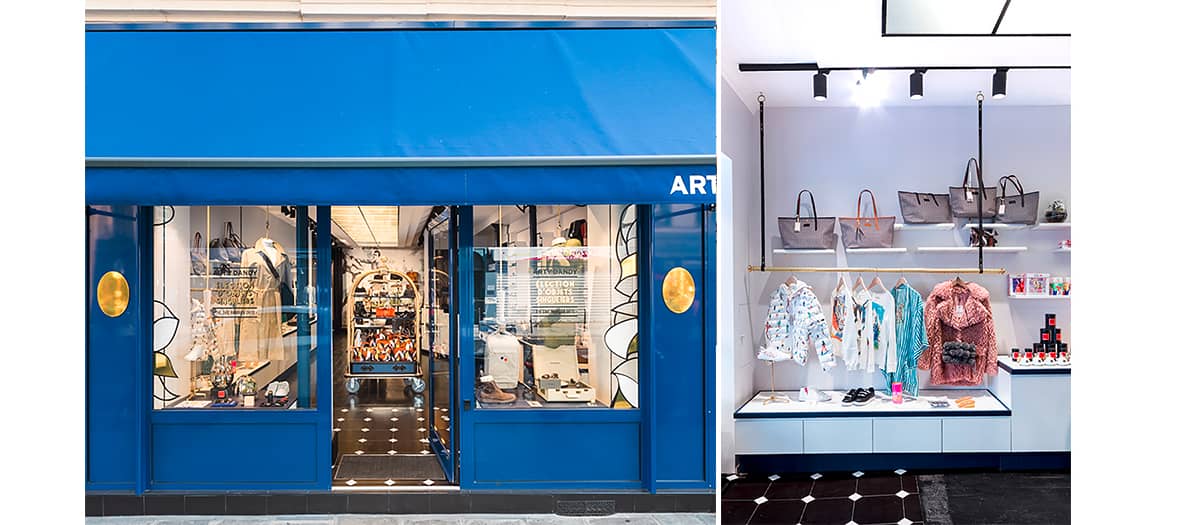 The place. For its 10th anniversary, the stylish select-store in Saint-Germain-des-Prés has acquired a second address in the Marais . In the program ? Always more accessories for men and women, high-tech nuggets and decorative objects.
Good gifts. The Lexon mini Bluetooth speaker to carry everywhere (€ 30), a nice map of Paris poster (€ 24), a leather kiss pouch and Bons Baisers de Paname sequins (€ 75), a selection of sublime Les Néréides jewels (from € 50 €), a Rains waterproof bag ideal for bike addicts (€ 95) or an elegant kit with all the equipment to polish your shoes (€ 55).
46 rue de Turenne, 75003 Paris. More info on www.artydandy.com
Galeries Lafayette Champs-Elysées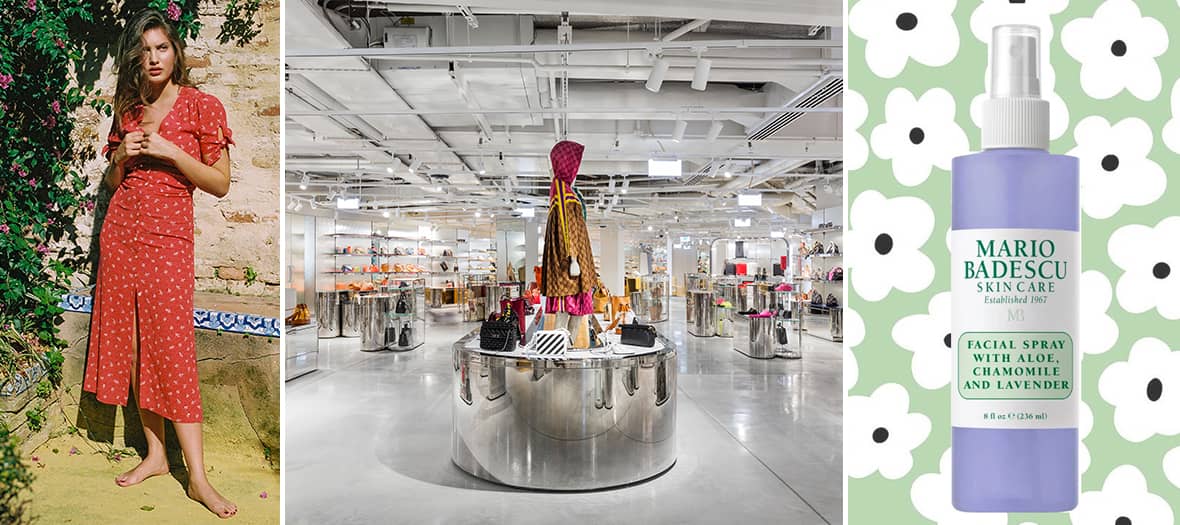 The place . Temple of the new cool, the most cutting - edge boutique on the Champs-Élysées offers a dream selection and a magical setting to celebrate its second Christmas. Parisians stranded for ideas will find the rare pearl among the selection of collaborations and exclusive brands, each more desirable than the next.
Good gifts . A short fringed jacket For Love and Lemons , a Loulou Studio cashmere set, a Staud love bag, Gucci jogging, Byredo beauty products , Gisou's honey oil , a My Teddy Bear plush to personalize, without forgetting the gourmet selection of all the very prominent labels of the Food Court ( Maison Vérot , Les Niçois , Little Zhao …).
60 avenue des Champs-Élysées, 75008 Paris. More info on www.galerieslafayettechampselysees.com .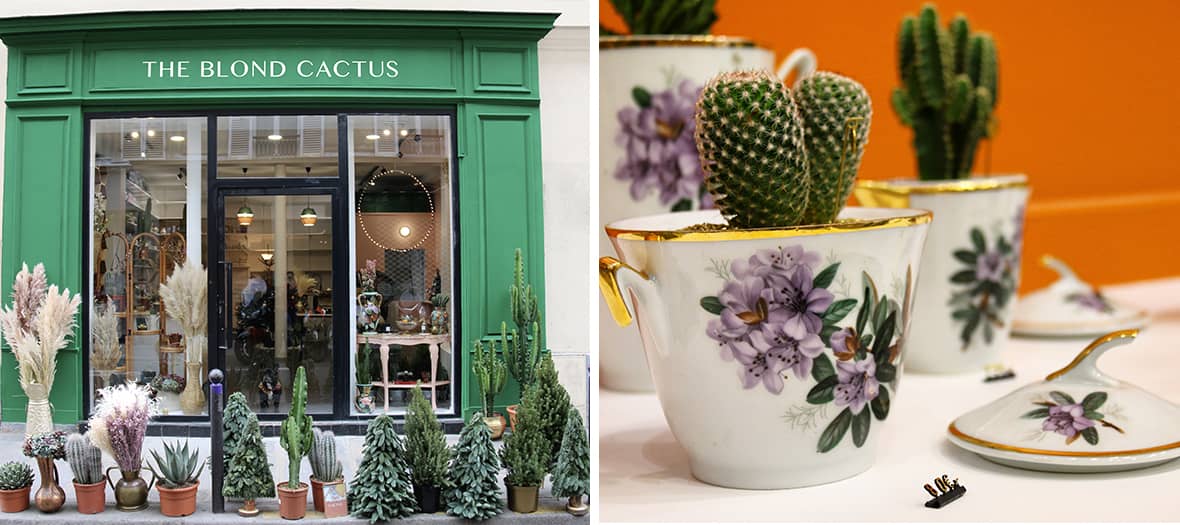 The place. Halfway between the flea market and the vegetal bar , Barbara Kratz-Leperlier's first boutique-workshop, alias The Blond Cactus , opened just in time to find retro curiosities diverted in cactus pots.
Good gifts. Porcelain cup, ceramic pitcher, brass glass, choose a retro piece and a succulent , Barbara repots them on the spot in front of you with the stones of your choice (from € 30). Cool too, the DIY kits with all the gear to have fun doing the operation yourself (from 40 €).
17 rue de Crussol, 75011 Paris. More info on www.theblondcactus.com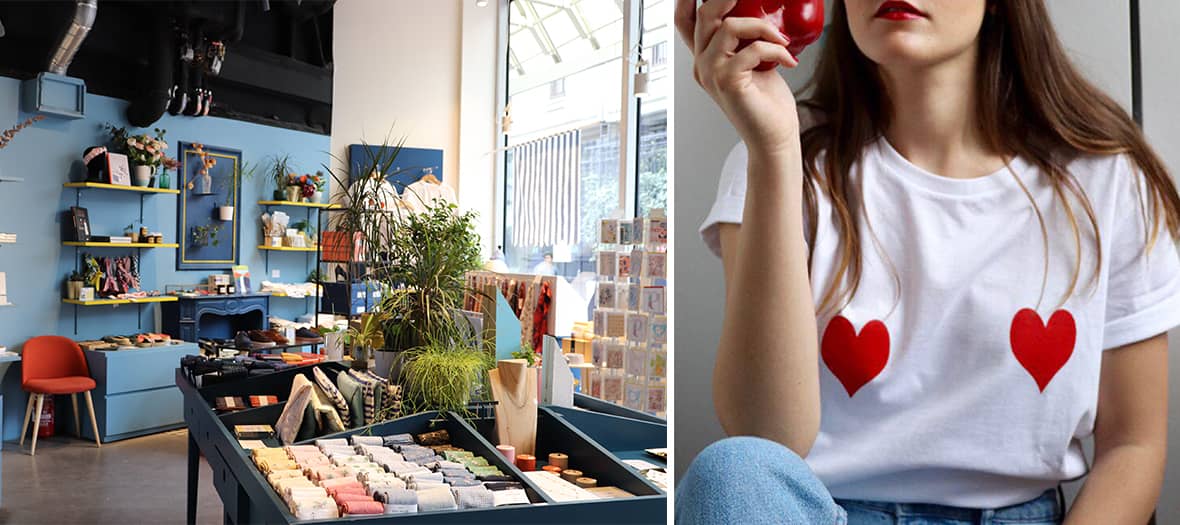 The place. Young Parisian designers are talented, to such an extent that the Seven Five is split up under the Canopée des Halles in a cozy boudoir with a real tea room area.
Good gifts. Miyette's graphic and pop bags (from 195 €), the pretty Britney Pompadour DIY embroidery kits (26 €), the essential Elise Chalmin hearts t-shirt (49 €), the elegant Charlie Watch men's watches (155 €), not to mention the mobile-style earrings created by the Sept Cinq team (€ 75).
26 rue Berger, 75001 Paris. More info on www.sept-cinq.com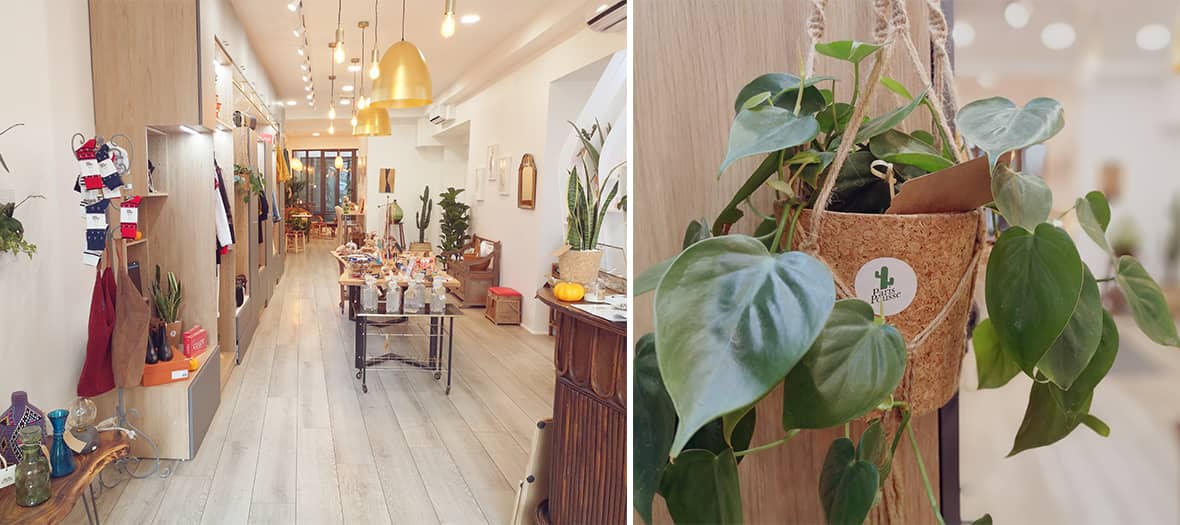 The place. Building on the success of its pop-up last year, Les Boudeuses is moving to rue Saint-Denis for good. The philosophy remains the same: bring together in the same place a cutting-edge selection of rising labels (fashion, decoration, food), with a cafeteria where you can have a drink and a nail bar , just to be pampered in the process.
Good gifts. Lili & Koh gray bracelets, Cabaïa interchangeable pompom caps (35 €), dried flower bells from Polhine, green plants and cacti from Paris Pousse, carafes and ashtrays from Armand & Colette . For foodies, Les Petites Françaises chocolate cups (€ 29 for 6) and Super Producteurs spreads and Nü Morning granolas . And for those who already have everything, Clap jewelry to clip onto a bag or shoes for a personalized touch (35 €).
216 rue Saint-Denis, 75002 Paris. More info on les-boudeuses.com
Also discover the Christmas wishlist for men , the gifts that make teenagers fantasize about it and 10 chic ideas to spoil your dog .