One week after its white picnic, the Domaine de Chantilly clearly imposes itself as the new Versailles, at the center of all the socialite events near Paris.
As posh as ever, the new super chic Richard Mille automobile elegance contest is back Sunday the 30th of  June for a 5th glitzy edition.And guess what: it's THE rendezvous to impress your man, make your car buff dad happy—or even meet your future husband #richandfamous.
Whip out those hats! In Chantilly, the garden party dress code is a must: elegant outfit  for ladies, bow-ties or ties for gents… And of course lots of pastel overtones, floral prints, XXL sunglasses and shiny shoes. To be
"part of the scene" and share on Insta this joyful occasion, amongst the most beautiful models of Aston Martin, Bugatti, DS, McLaren or Lexus and BMW.
And because posing and walking around these amazing cars build up the appetite, you can go for the Potel & Chabot picnic basket (€170 for two) or then just simply order from the food trucks. Now just set up your princely plaid on the lawn and enjoy the spectacle. Unless you recently won at the betting window  and want to reserve the precious "Package Privilège", with notably a gastronomic menu concocted with love by star chefs (€690)...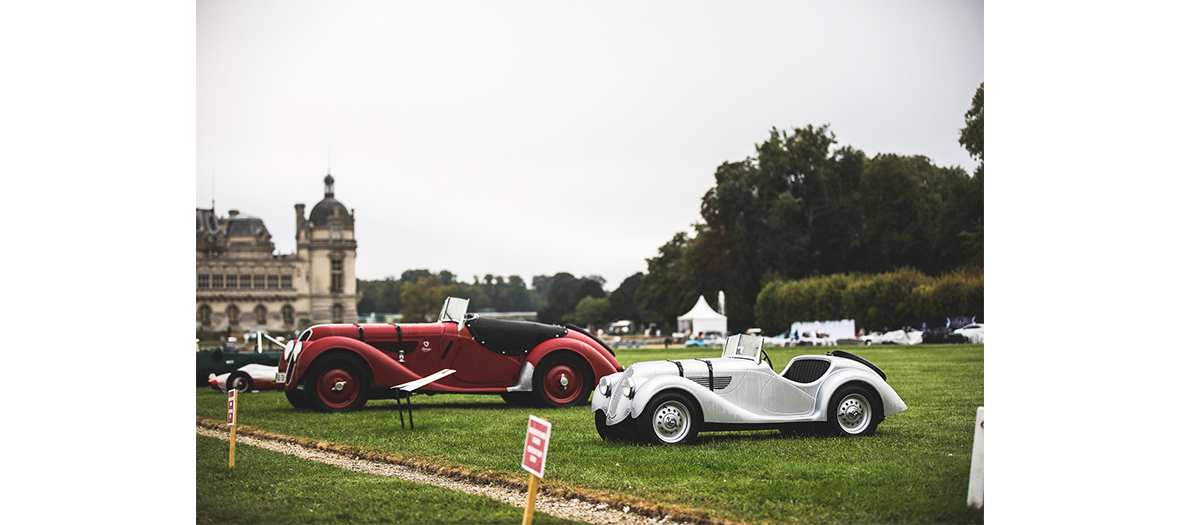 Those who are less interested in hot wheels will still get their money's worth. All day long, a wide array of great animations will keep the tempo going: workshop to learn how to make a perfect chantilly with La Confrérie des Chevaliers Fouetteurs, beauty truck with makeup and hairdressing sessions, contest of the most good looking hat, horse and carriage promenades, auction sales, aerobatic equestrian spectacles, —and for gentlemen, the presence of the renown barber Gentlemen 1919, as well as shoeshiner George & Georges, to pamper their shoes. Bingo, where do we sign?
Having access all day long to the fabulous gardens imagined by Le Nôtre, gardener of the Sun King, as well as the château, the Musée du Cheval and even a preview of the upcoming exhibition at the Jeu de Paume. Soooo chic, we're telling you…
General entrance €50. Reservations on www.chantillyartsetelegance.com
Also discover a chic and socialite happy hour at the  hippodrome and the new hot rooftop.
© Mathieu Bonnevie