Shhh, it's still a secret. Parisians were dreaming of it. Eataly, the most desirable Italian food concept in the world, has finally arrived in France in the trendy Marais, a skip and a hop from BHV, under the franchise of Galeries Lafayette.
A worldwide phenomenon
Did you know Eataly was the third most visited site after the Big Apple before Moma? Well, it just happens that this amazing place, created by Oscar Farinetti in 2007 in Turin, has reinvented food codes and offers a really clever avant-garde concept, now a worldwide phenomenon.
From New York to Los Angeles including Milan, super-foodies and urbanites of good taste swear only by the Eataly experience, resolutely inspired by the slow food movement born in Italy.
A hybrid rendez-vous
Totally iconoclast, this gourmet rendezvous, dedicated to Italian gastronomy, cumulates all the heart assets: just imagine a XXL market of 2500 m² where you find a selection of the best sustainable Italian products and signature restaurants.
Short circuits, exceptional products: more than a place, it's a philosophy with very fair prices.
Only the very best products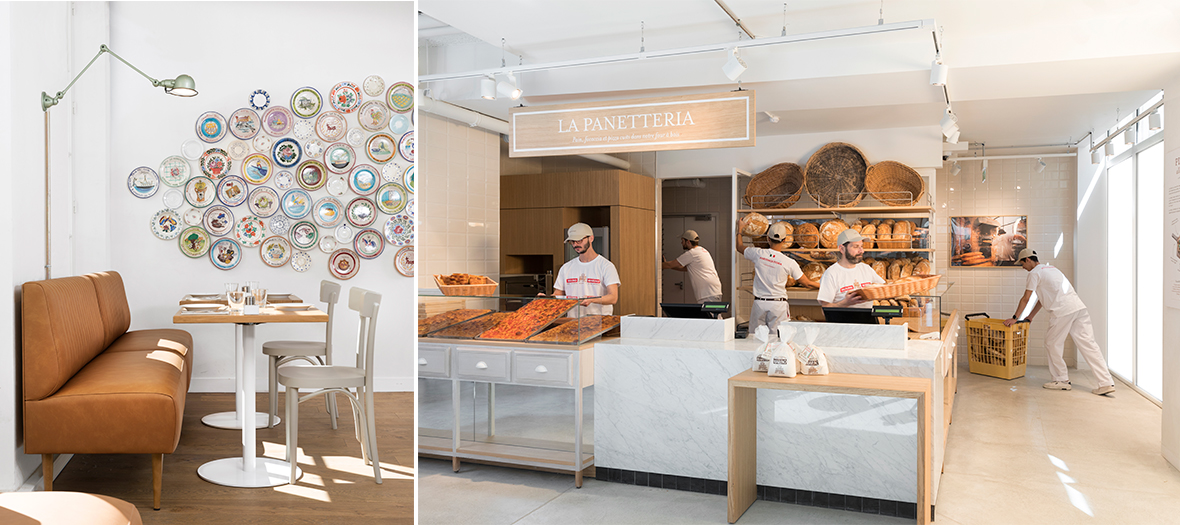 Here, we come for "upscale" grocery shopping: a greengrocer with haute couture fruit and vegetables, sourced from the very best products, the top notch La Macelleria butchery, where one finds meat cuts from La Granda, a consortium of breeders based in the Piedmont region of Italy.
We have also found an authentic panetteria, where breads and focacce are made with organically certified wheat by Italian miller Mulino Marino, as well as a cheese-ageing cellar, dedicated to refining.
The must for all those who enjoy nice bottles? The cellar with leading Italian wines. Truly impressive!
Wild food corners and a restaurant
In the mood for a real Italian style breakfast? Rendezvous at Il Caffè e Gelato around a traditional cornetto and an espresso, prepared by expert barista, as though you were directly in Rome. Are you more into Spritz or Bellini? Sit on the terrace of Bar Torino on the Square Sainte-Croix de la Bretonnerie. Without forgetting the famous Pasta e Pizza restaurant, that serves the best margheritas and spaghetti à la carbonara of your life.
Your mouth is already watering?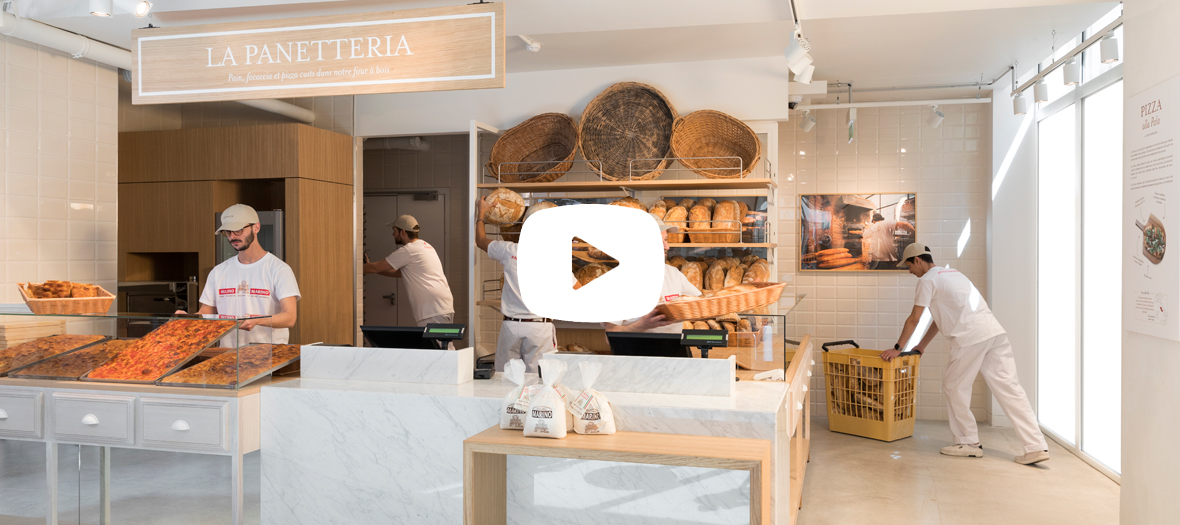 In the mood for a little inspiration? We take you to meet the incredible chef of Eataly Paris Marais, Alessandro Binetti, at the Pasta Fresca counter, that will certainly awaken the Italian mamma sleeping inside you by having you test the incredible recipe for "Ravioli de ricotta di bufala e spinaci con burro e salvia".
The chef guides you through the amazing food shelves to shop for the best products of the Boot, before preparing this easy but surprising recipe that will impress your buddies and offer a nice change from daily routine. Italy as though you were there. A kept promise!
Open every day from 8am until midnight and until 2am on Thursdays, Fridays and Saturdays.
©Thibaut Voisin