Our mouth is still watering. Eating at Loca la Table entails enjoying a wonderful combination of grilled savours from Argentina mingled with the sophistication of French  gastronomy. You have perfectly understood, the  team of Loco, this Argentinian steakhouse on the Grands Boulevards, does it again in Montmartre with an ultimate even more cool venue.
So make a beeline for a pretty small place at the foot of the Montmartre butte, where wide  bay windows are an open invitation to sit down  in the very "asado" spirit of this family style Argentinian cantina serving great barbecues. The three buddies Ivan, Felipe and Gaspi welcome you heartily  in their cozy setting mixing raw materials, brick walls, red tiles on the floor and nice looking plants.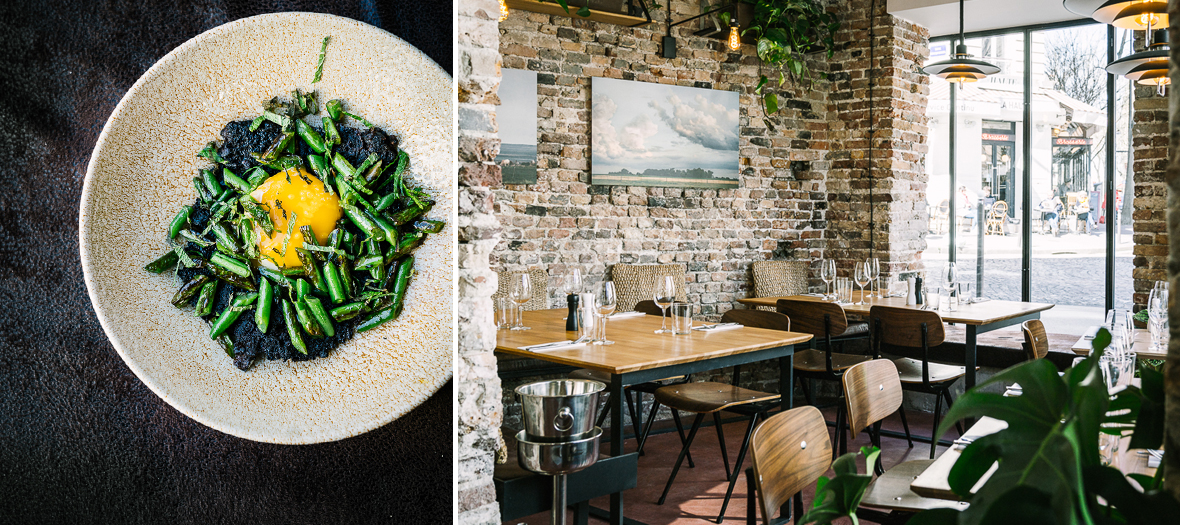 The plate keeps its promises with a gourmet and daring menu concocted by Argentinian chef Federico Suarez in the purest tradition, featuring braised, smoked, baked, fried or simmered products. The starlets: crispy blood sausage, beans, mint, a perfect egg (€11), cuttlefish, cauliflower and apricots (€12), and squid grilled à la plancha, leeks and tomatoes (€28). For dessert, the pear on fire escorted by its ganache is really hot stuff (€9).
We like: the wine list worth of the best bodegas with Argentinan, French, Chilian and even Austrian bottles.
Open Tuesday to Friday lunch and dinner. Saturday and Monday, only at night. Closed on Sunday.
Also discover Uma Nota, the new spot to party like in Rio and Caoua, the brunch for avocado buffs.