Soon back to school ! And nothing to regret the holidays: to gently say goodbye to the coconut palms, the Do IT Team has concocted a summary of crazy news that will make you look forward to coming back.
The release of the Game of Thrones prequel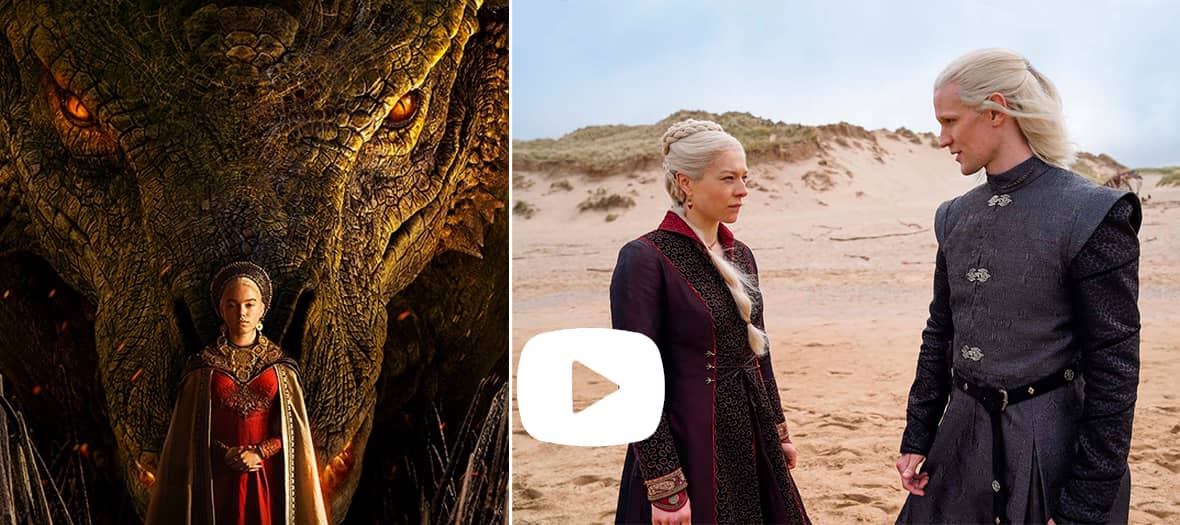 This is the most anticipated series event of the season. Game of Thrones fans are counting the days until August 22, D-Day for the release of House of the Dragon, the prequel to the cult HBO series which this time will focus on the birth of House Targaryen and his power over the city of Westeros . Daenerys' ancestors will be encamped by a disturbing Matt Smith (great villain of Last Night in Soho ) and the ingenuous Emma D'Arcy as Princess Rhaenyra, eldest daughter of King Viserys ( Paddy Considine ) and heroine of this brand new saga adapted from the novel Fire & Blood by George R. R. Martin .
House of the Dragon on OCS August 22
Omar Dhiab's highly anticipated first restaurant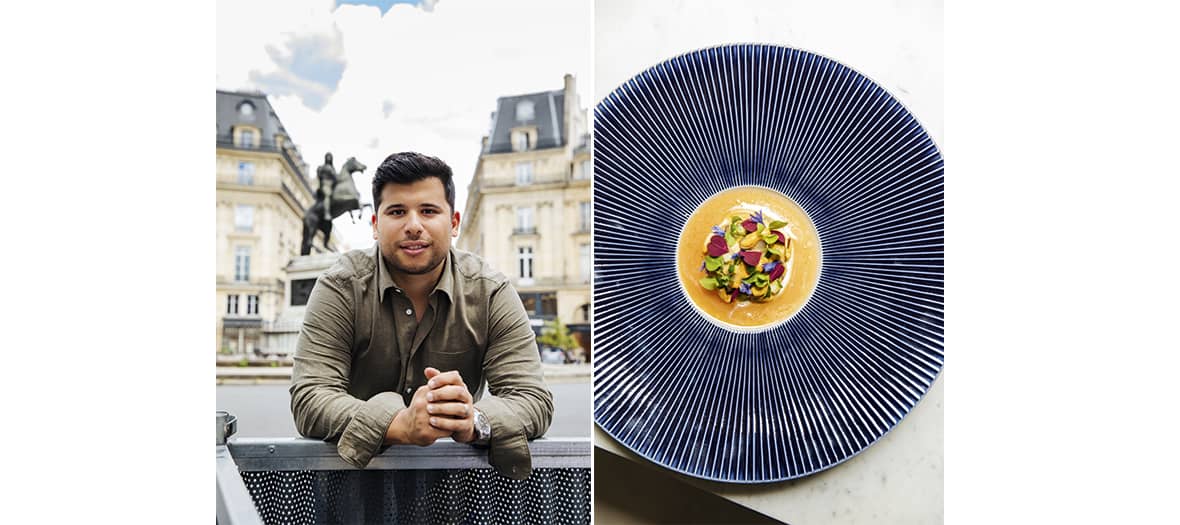 Remember his name! Accustomed to great restaurants ( Lasserre , L'Abeille , Pavillon Ledoyen ), the former chef of Loiseau Rive Gauche Omar Dhiab will inaugurate his eponymous restaurant next to Place des Victoires in September . His signature ? A cuisine frankly in tune with the times (shellfish pimped with grass, croq sweetbreads and Grenoble condiment, grilled lobster, candied chickpeas and couscous juice…) which lets the memories of his childhood spent with an Egyptian dad and cook, madeleines that we find with the karkadé drink with hibiscus and the semolina cake to close the meal. All in an Art Deco atmosphere designed by the architectural studio Hauvette and Madani. It smells like the star...
Omar Dhiab , 23 rue Hérold, Paris 1st. Opening at the end of September.
© Virginie Garnier
The first Balzac store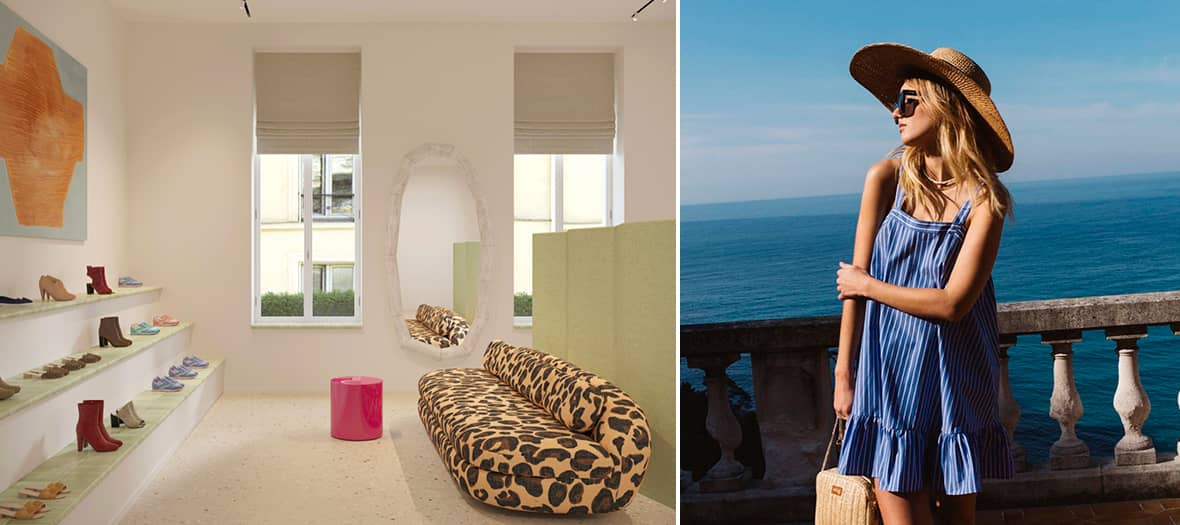 We no longer need to present the women's wardrobe inspired by Balzac Paris ' childhood , imagined by its creator Chrysoline de Gastines . If his e-shop has been a hit since 2014, his very first shop will open its doors at the start of the school year in the 10th arrondissement. In a decor animated by signature leopard touches, you will find the fashion and accessories collections of course, but also a space dedicated to meetings with customers (workshops, talks, yoga classes, etc.), a concierge service ( alterations , receipt of packages…) as well as collabs and even booms every Thursday in September.
Boutique Balzac Paris , opening September 7 rue d'Hauteville, Paris 10th.
Florence Foresti's new show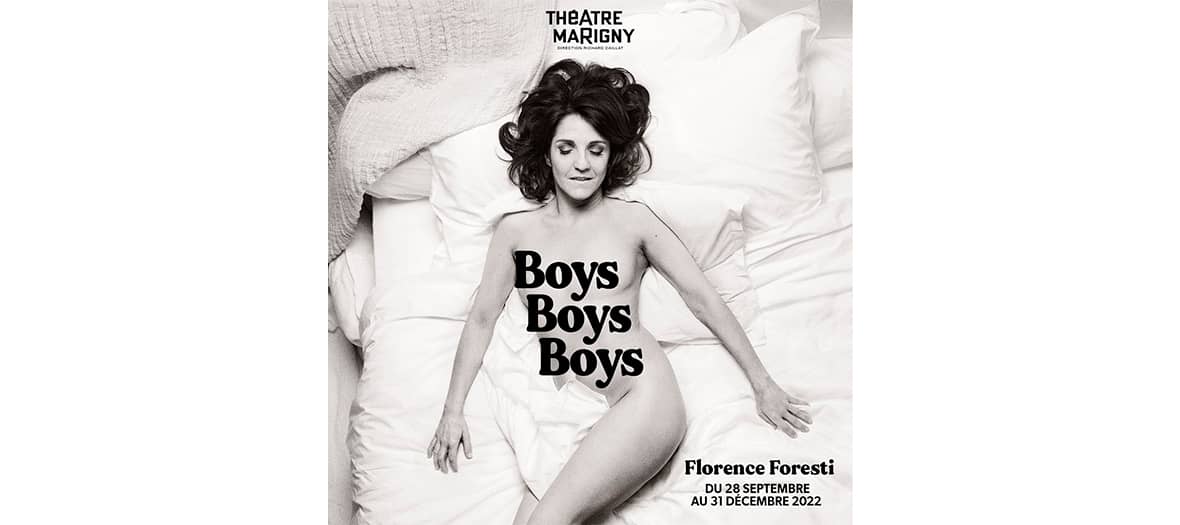 We had almost lost patience for more than a year waiting for the return on stage of the empress of humor. Three years after her last one-woman-show, Epilogue , Florence Foresti plays it sexy with Boys Boys Boys , the show after which borrows its name from the mythical hit Sabrina . Would she have become a vamp or does she rather aim to expose herself in an autobiographical show? One thing is absolutely clear: we must not wait to reserve the few places that remain...
From September 28 to December 31 at the Théâtre Marigny, from €15 to €79. Reservations on florenceforesti.com
The opening of Maison Carita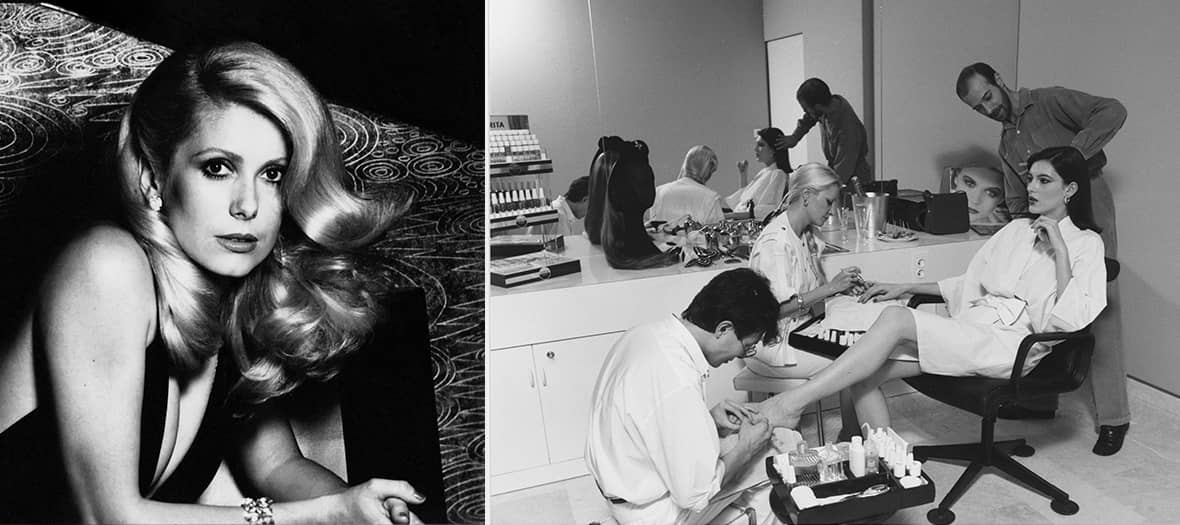 In 1952, the two Carita sisters , who had become the absolute high priestess of luxury care, inaugurated their Maison de Beauté at 11 Faubourg Saint-Honoré . After two years of work, the favorite address of the elite and movie stars ( Deneuve , Adjani , etc.) reopens its doors and unveils a new sculptural decor signed REV Studio , all in black and white. State-of-the-art protocols, skin assessment, anti-aging facial treatments, beauty treatments for the eyes , reshaping and relaxing body treatments and of course a hair salon : the private mansion will soon be ready to welcome its VIP clients to its setting. majestic. A dream !
Maison de Beauté Carita , 11 rue du Faubourg Saint-Honoré, Paris 8th. Opening September 26.
The Frida Kahlo exhibition at the Palais Galliera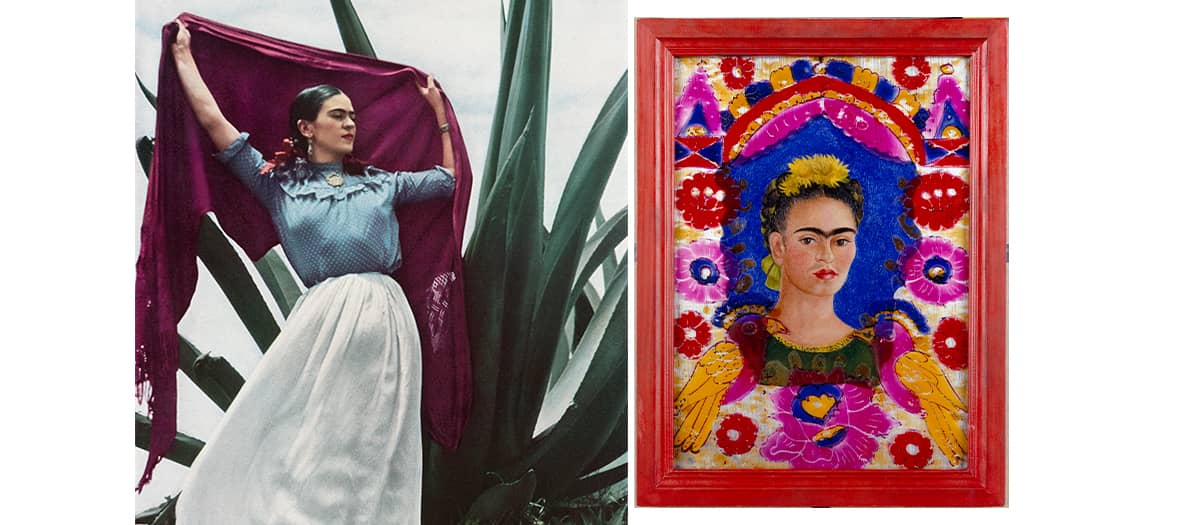 Sombreros, colorful petticoats, maxi crowns of flowers and pompoms galore are expected at the Palais Galliera from September 15 for a wildly stylish exhibition. An unusual journey with strong and intense moments such as his stay in Paris and his privileged relationship with the surrealists , and other more painful ones including his terrible accident. To see absolutely: masterpieces by Frida Kahlo , but above all the costumes and accessories that accompanied her throughout her life, such as her corsets and leg prostheses, satin shoes and large fringed shawls. Note: a capsule exhibition with the crème de la crème of luxury: Karl Lagerfeld for CHANEL , Jean Paul Gaultier and his 1998 tribute collection, and Yohji Yamamoto .
Frida Kahlo, beyond appearances , at the Palais Galliera, 10, Avenue Pierre Ier de Serbia, Paris 16th. From September 15, open Tuesday to Sunday from 10 a.m. to 6 p.m. Admission €15,
€13 reduced price. On reservation .
The brand new concept store for dogs and cats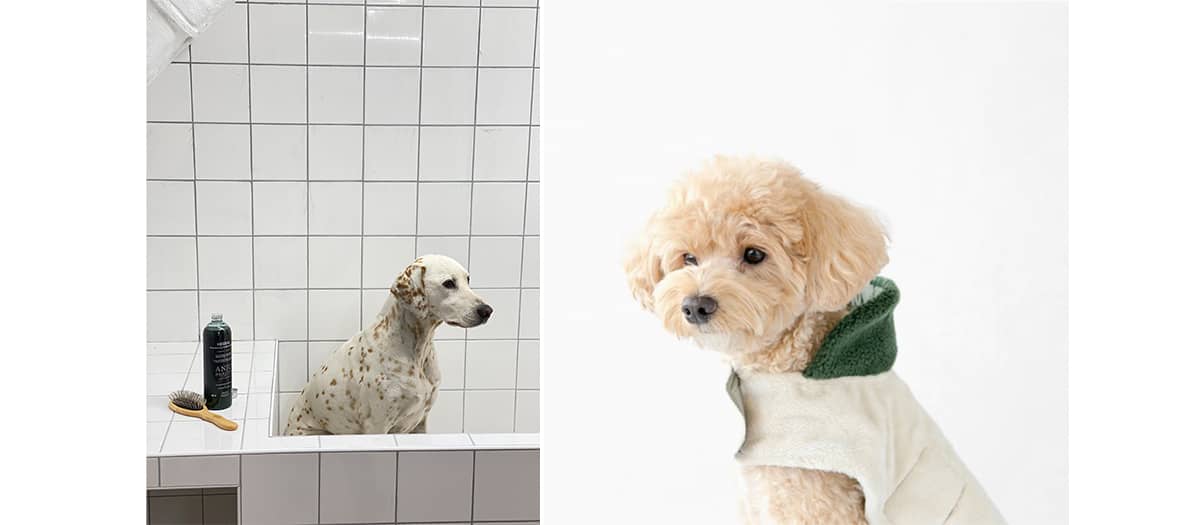 Well known to Parisians who work like dogs without having time to walk theirs, the walks and pension company AlphaDogs will inaugurate its brilliant concept store next to the MAD in September . On site, deployed on 3 floors? A hotel for cats (yes, yes), a shop of course, a grooming area with grooming, massage and light therapy , but also a daycare for dogs. The ideal starting point for walks, Alpha will also offer collabs with love brands such as Gas Bijoux , the Papier Tigre stationery and Macon & Lesquoy brooches . Classy!
Alpha , 2 rue de L'Echelle, Paris 1st. Opening in September.
© Merry Pongo
The opening of the Grand Mazarin hotel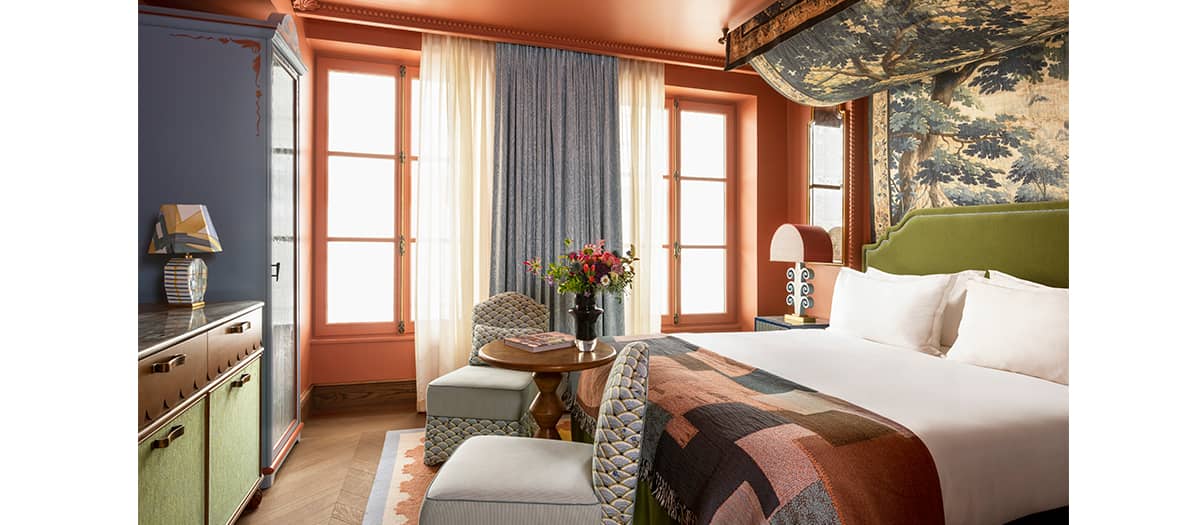 After Crillon le Brave on Mont-Ventoux, Lou Pinet in Saint-Tropez and Coucou in the mountains, Maisons Pariente (from the businessman and founder of Naf Naf Patrick Pariente with his daughters) presents its brand new 5-star Parisian in the middle of the Marais . 61 rooms and 11 suites in a colorful decor inspired by literary salons and designed by Martin Brudnizki ( La Plage Parisienne , Harry's Bar in London, etc.) with bar, restaurant, terrace, swimming pool, sauna and hammam. The dream.
The Grand Mazarin , 17 rue de la Verrerie, Paris 4th. Opening scheduled for fall 2022.
© Vincent Leroux
Purple: the color of the new school year
Impossible to ignore purple for this fall-winter season. In a soft parma version to balance with beige, ultraviolet on a large piece, lavender on accessories, the most bankable fashion houses ( Chanel , Versace , Stella McCartney , Givenchy , etc.) have all declined their visions of the color of the moment. In stores, it can be found in particular on pants at Sandro , Stouls or Pablo , but also on a jacket or a dress at Destree and Barbara Bui . In short, it's now or never to get started!
The Monoprix x Maria de la Orden decoration collaboration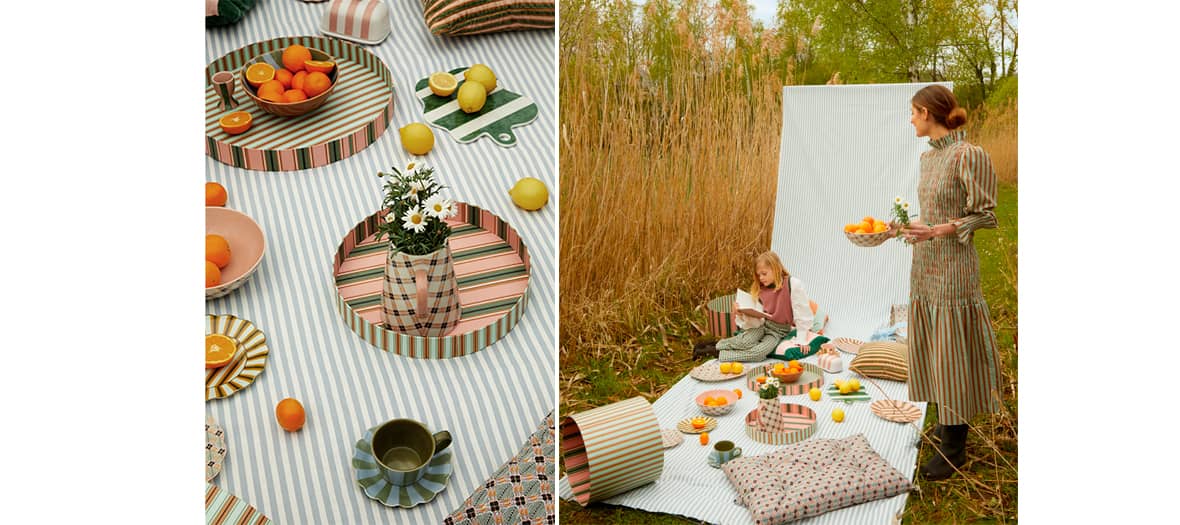 Definitely, the creative team of Monoprix has no equal in unearthing collabs with the most inspiring names of the moment. The decoration collection that will be snatched up this fall will be signed Maria de la Orden , the chic Spanish designer known for her eponymous clothing label , but also for La Veste imagined with her BFF Blanca Miró . His DNA? A very colorful universe marked by fine stripes and a resolutely feel good childish mood, to be found on dresses, plates, sweaters, cups, overalls, cushions and notebooks. We have rarely been so excited for summer to end.
Collection available from October 26 in stores.
The chic St-Germain brunch at CoCo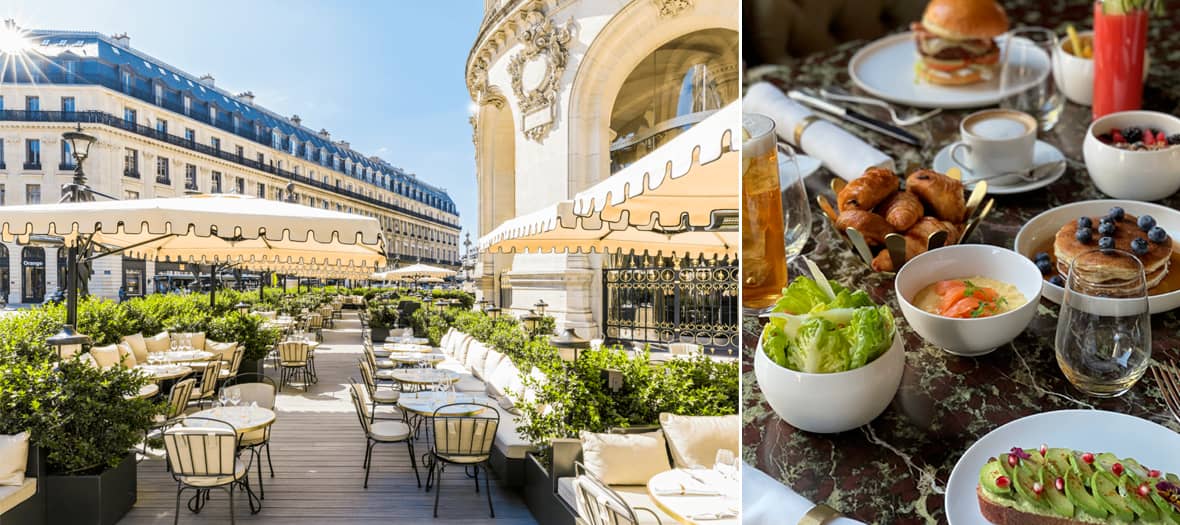 St-Germain is the new Mimosa . To pimp up its Sunday brunch, CoCo will be hosting the star elderberry liqueur throughout September in food-cocktail pairings on the divine terrace of the Opéra Garnier . It's hard to do more chic to celebrate an occasion: truffle croque, avocado toast, sea bream ceviche, roast chicken, lobster pasta, burger and delicious desserts will be there. Ultimate delicacy: we leave with a small brooch in dried flowers signed Friche Paris .
Brunch St-Germain x CoCo Palais Garnier , by reservation on Sundays 4, 11, 18 and 25 September. A la carte menu, count around €100 for starter, main course, dessert, cocktail. 1 place Jacques Rouché, Paris 9th.
© Paris Society
The unpublished documentary on Lady Di at the cinema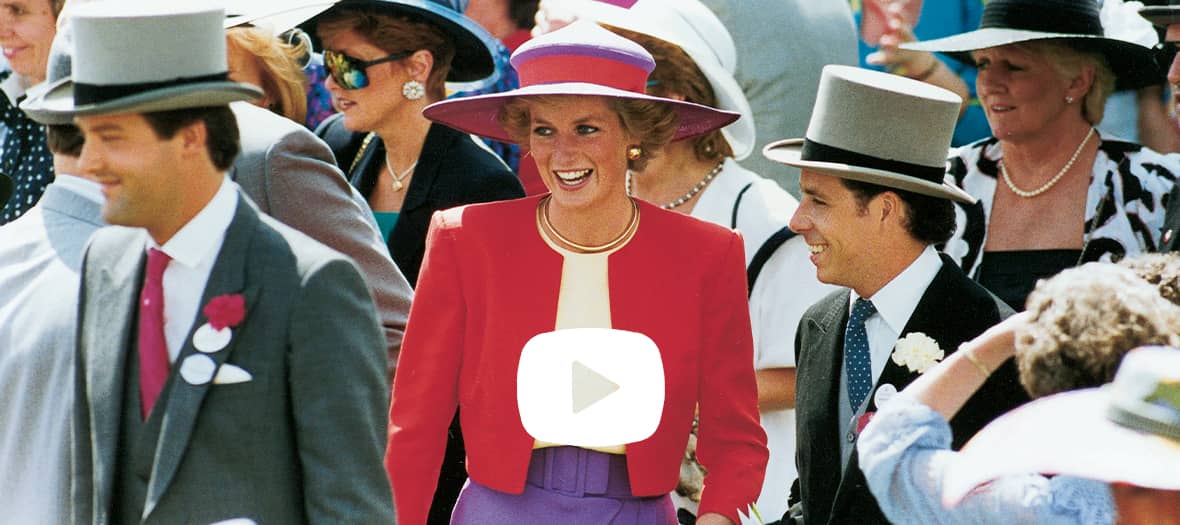 Lady Di , like you've never seen her before… This is the original idea for The Princess , the very beautiful documentary by Ed Perkins ( Tell Me Who I Am ). On the occasion of the 25th anniversary of the disappearance of the Princess of Wales , the American director signs an intimate film on one of the greatest figures in the history of the British monarchy. Yet another documentary on the Royal Family ? Not only. Ed Perkins probes the terrible media rage that fell on her, leading to her loss, as well as the way in which her death considerably damaged the image of the crown. After the biopic Spencer earlier this year and a few weeks before the new season of The Crown , The Princess shows that Diana remains an icon that the world continues to possess.
August 31 and September 4, exclusively at the cinema.
Also discover Ava Kitchen, the new hot spot like in Los Angeles and El Camondo, a divine terrace in the shade of palm trees