Enjoying a fresh cocktail with a background soundtrack of perfect DJ sets along the water and a diving view on the Eiffel Tower...
Who could have imagined  that across from The Bureau, the most deluxe and influent coworking space in Paris, all the start-uppers and the your wave of 30-year-old and successful entrepreneurs would come squat the terrace…of bateaux mouche ?
Explanation: the brand new hot rooftop aka Monsieur Mouche*, is no other than the brand new adjoining terrace of Compagnie des Bateaux Mouches, launched by Benjamin Roussel (Cocktails Paris, Le Blaine Bar). A homage to the clever and fanatic explorer of good potions, who inspired the cult pirate of Peter Pan (*Smee in the English version)
Way to go : get there as soon as possible to avoid queueing up, stock up on credits to be able to order (and reorder without having to run after the waiter)  for a bottle of Minuty Prestige (40€) rosé. One of them will ask you to throw the dice: if you are lucky and roll a  double 20, you get a free refill !
We adore: zany cocktails executed by de la mixology acrobats in striped sailor tops (starting at 13 €).
To be noted: the anti hangover brunch  from 11am to 3pm: salad mix, sausages, bacon, egg, veggies, small glass verrines... (50 €).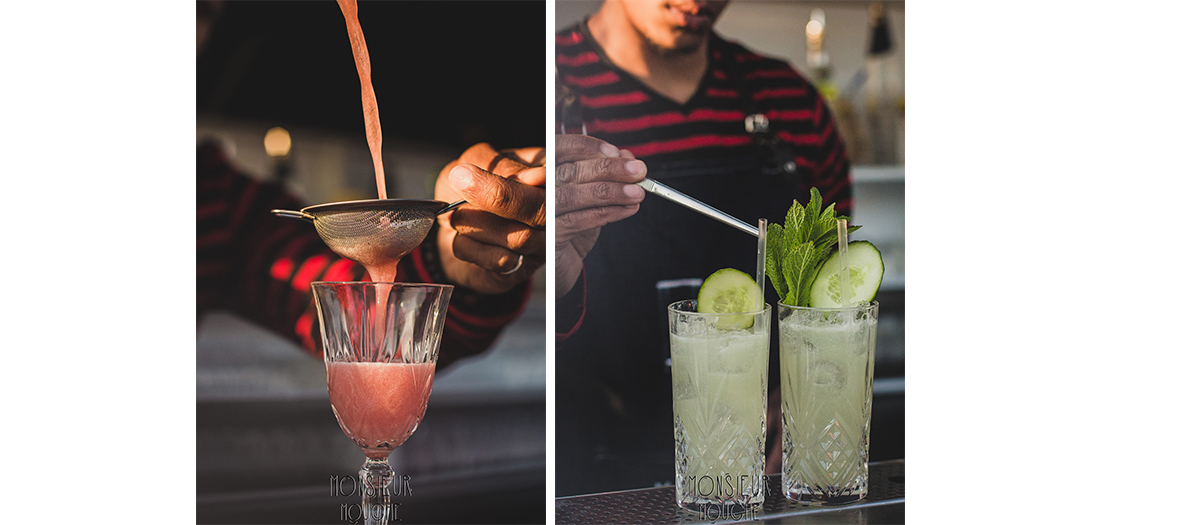 Monsieur Mouche Rooftop Cocktails Bar, open every day when the weather allows (verify on the Official Facebook Page) Wednesday to Friday from 6pm to 1am ; Saturday and Sunday from 3pm to 1am.