We have very good news for all the Parisiennes and Parisians on the edge of Xmas burn-out… You are mega late in terms of your holiday gift shopping. Your icebox is empty and the entire family —or your buddies— are showing up for New Years Eve dinner ? This is where DO IT IN PARIS intervenes. We have found the best options for you so that you can be cool without running around like a headless chicken.
The night before: wager everything on Epicery
If you only swear by Uber eats or Foodora, you will love this easy option. Basically, you order from your phone and you are delivered top notch products from the best producers in Paris.
For Xmas, do your gift shopping in 3 clicks on their site or app before the 23rd at night : foie gras, sinful truffle cheese, wild tarama from Julhès. Bread from the Boulangerie Terroir d'Avenir. A guinea hen or boudin blanc from Coq Saint Honoré, the best fowl monger in Paris. A Yule log from Delmontel and fresh bubbles from Dilletantes, the best champagne cellar in Paris.
All this can be delivered when you want on the 24th and the 31st. Just grab your phone...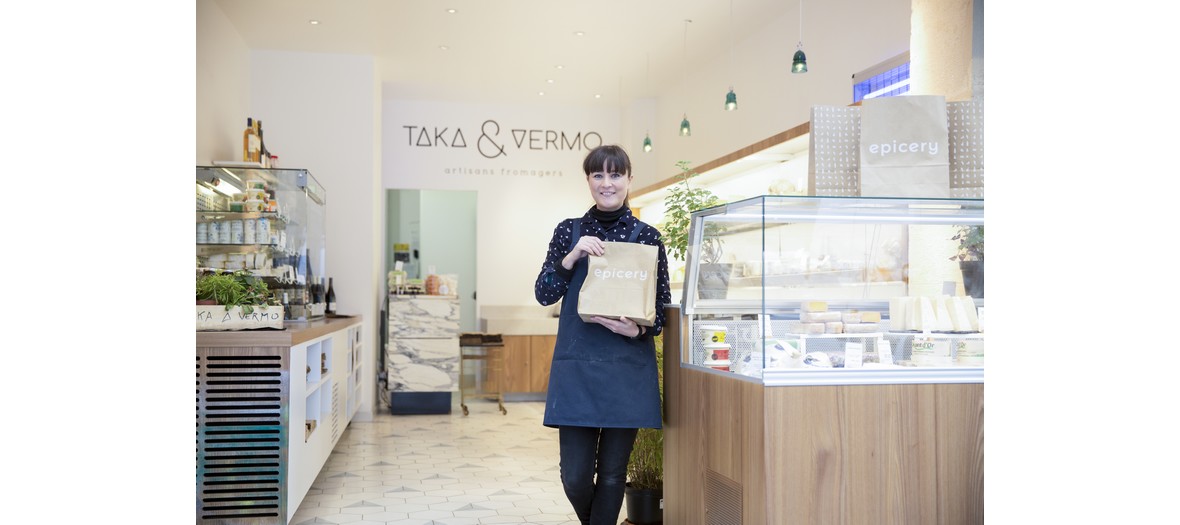 Epicery, delivery in one hour. All the info on www.epicery.com
At lunch time for the same evening : La Grande Epicerie
All you need is a cart and to walk up and down the aisles of this deluxe supermarkets. Without any doubt, the best high-end grocery shop in the world: sophisticated yule log (56€), sophisticated breads, oysters and tarama, the best salmon on earth, the 13 desserts of Provence, amazing cheese (platter starting at 14€), champagne (30€) and bewitching wines. Just leave your cart with your Visa number and your address with the delivery service. You don't even need to stand in line—everything will be delivered in just 3h. So that leaves you plenty of time to finish buying your gifts!
La Grande Epicerie de Paris, 38 rue de Sèvres, 75007. Open until 7pm n Saturday the 24th and 31st of December.
2h before: super fresh deliveries from the amazing Har à Huîtres
It's always breathtaking, an amazing seafood platter: which has the extra quality of being light without having to prepare anything. The wonderful news is that the splendid Bar à Huîtres has organized a very efficient one-hour delivery service with all the trimmings (Poilâne bread, d'Isigny butter, house mayo, extra lemon, vinegar with shallots and Loup Gascoun paté from the Cap Ferret).
A la carte: the best bi-valves from Normandy, Brittany and Cap Ferret like the Prat Ar-Coum by Yvon Madec (15€ les 6) or the special empress pearl by Joël Dupuch, the oyster producer of Petits Mouchoirs (25€ for 6). And of course, there are also shrimp (17,90€ bouquet of 6 pieces), sea snails (5,90€ la portion), urchins (5,90€), langoustines (7,90€), wines and champagnes…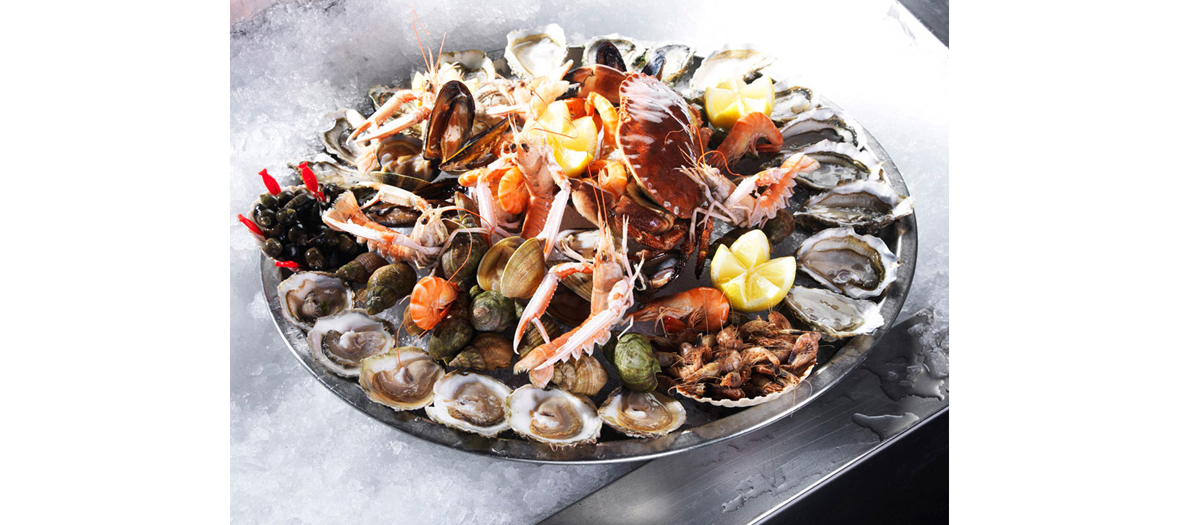 Le bar à huîtres, 4 Parisian addresses in Montparnasse, Saint-Germain, Place des Vosges and Place des Ternes. All the information www.lebarahuitres.com
30 minutes before the guests are due to arrive…
In case of absolute SOS. You just realized it's 7:30pm and nothing is ready, just say to yourself: "Less is more" and order from Frichti: an amazing smoked salmon (12,50€), foie gras by a small producer in Burgundy (24,90€), a brie with truffles (7,50€), good champagne (29€), terrific bread, small logs or taste tangarines.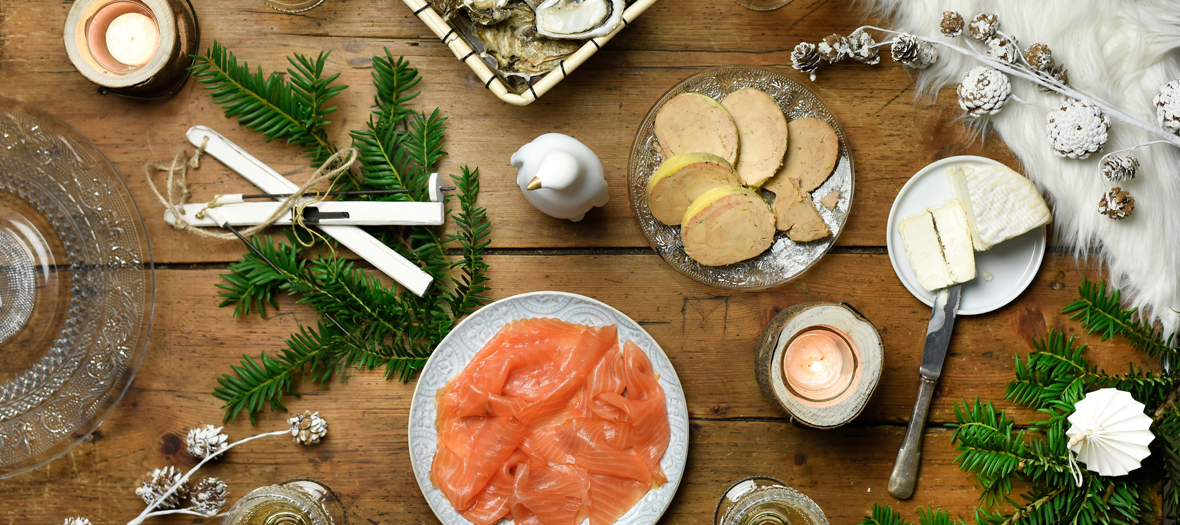 All the info on frichti.co
Also discover book a table at Big Mamma for Newyear's Eve.