Night-owls on the lookout for glamour and nostalgic outings and a reminder of the wild years at the Palace or the Bains: here is the brand new club, already proclaimed hot spot of Parisian life.
Behind this new establishment, one finds the entertainers of fashion venues: Alexander Ghislain, owner of Raspoutine, Nicolas Salcedo from London's Toy Room, and Laurent de Gourcuff, tycoon of Paris nightlife (Monsieur Bleu, Castel, Loulou, Madam, Yoyo & co).
The casting is already there: beautiful models, party loving lawyers, ad directors and cute guys from the financial world  as well as the occasional jet-setter...
At the (micro) bar, a seasoned barmaid whips up in a jiffy well dosed cocktails(Gin To' xx €, ….), to sip in this fab neo 70's decor with a very high ceiling imagined by Parisian architect Charles Tassin.
The added value: karaoke sessions in the middle of the night to sing loudly with your buddies the limericks of the tubes displayed on the XXL screens. A great idea to bring down a notch the very show-off qui ambiance of the place.
We adore: the terrace on avenue de Friedland, spacious and comfy, ideal to flirt or "get acquainted", a far cry from crowded smoking. Cigarette addicts will love it.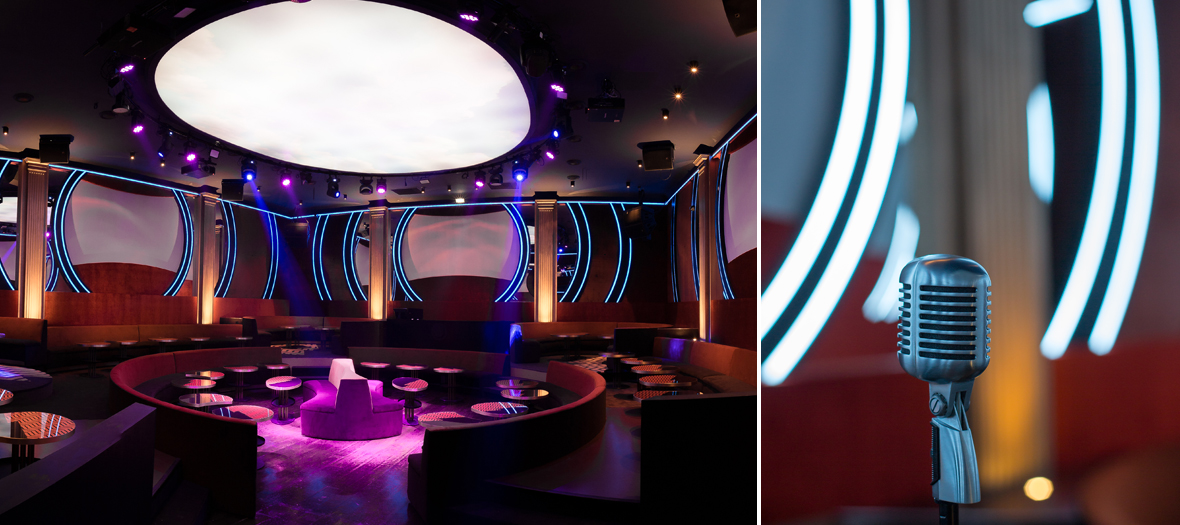 Open Friday and Saturday from 10pm to 6am.
Also chek out the best breakfast in Paris and Chocho the new table of Thomas Chishom.