A terrace in Montmartre, a palace behind the Samaritaine, a café in the Hôtel de la Marine, a tea room on the Champs Elysées… A tour of the best places to have a breakfast.
Café Lignac: the most bankable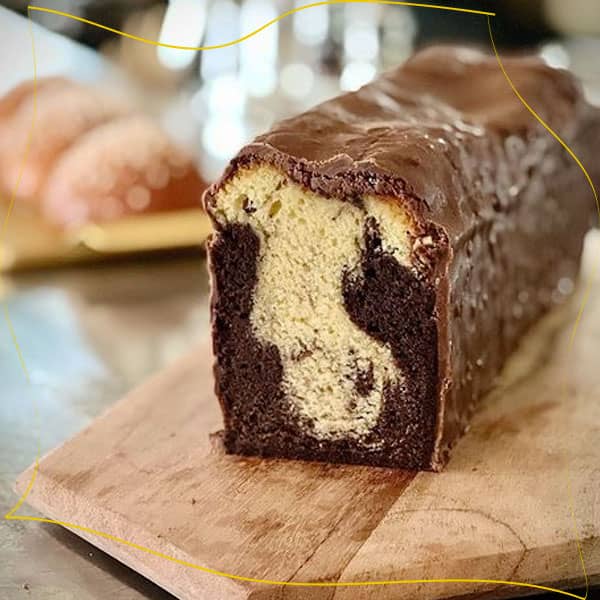 The place. It is more a story of transmission and inheritance than of a change of owner. To pass the keys to his legendary café on rue Saint-Dominique, Christian Constant chose Cyril Lignac to take up the torch. The favorite chef of Parisiennes does not betray the spirit of Café Constant but sublimates Parisian bistro cuisine as never before in a titi magical setting.
At the table: The great classics of Parisian breakfast, supplied by the crazy bakeries and chocolate shops of chef #gourmandcroquant. For € 11: the chef's mythical marbled cake , fresh juice, toast with cappuccino, espresso, homemade hot chocolate or Mariage Frères tea. On the menu: the traditional hard-boiled egg as in a film by Claude Sautet (€ 1.50) or a chocolatine (€ 3).
Breakfast served every day from 7:30 a.m. to 11 a.m.
Café Lignac , 139 rue Saint-Dominique, Paris 7th, 01 47 53 73 34
Limbar: the most palace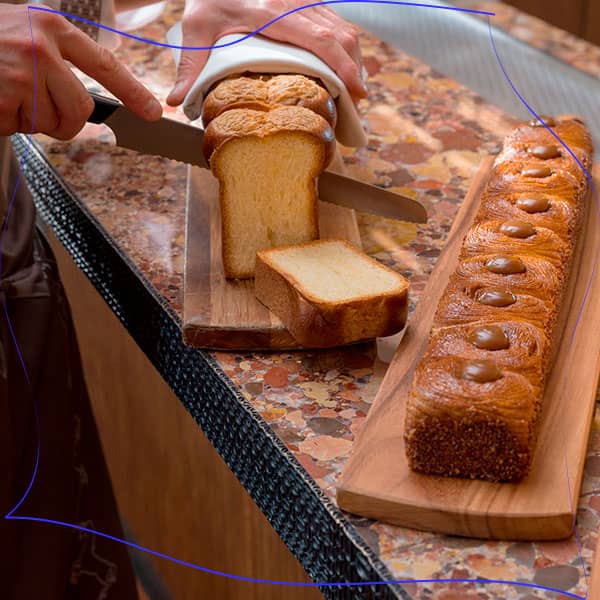 The place. You are at the heart of the small salon with a very coffee shop spirit installed at Cheval Blanc , the luxury hotel opened by LVMH opposite the Pont Neuf behind La Samaritaine . Entrusted to the hands of the most prominent pastry chef of the moment, Maxime Frédéric offers exquisite bakery cuisine from 8:30 am with a real Parisian palace breakfast (€ 21).
At the table: fresh squeezed juice, selection of breads and pastries " to cut " placed on the counter (in practice, it gives a maddening slice of croissant or pain au chocolat with very little fat), to be dipped in an American , a macchiato or the signature hot chocolate ...
Breakfast served daily from 8:30 am to 10:30 am.
Limbar , 8 quai du Louvre, Paris 1er
Café de Luce: the most Amélie Poulain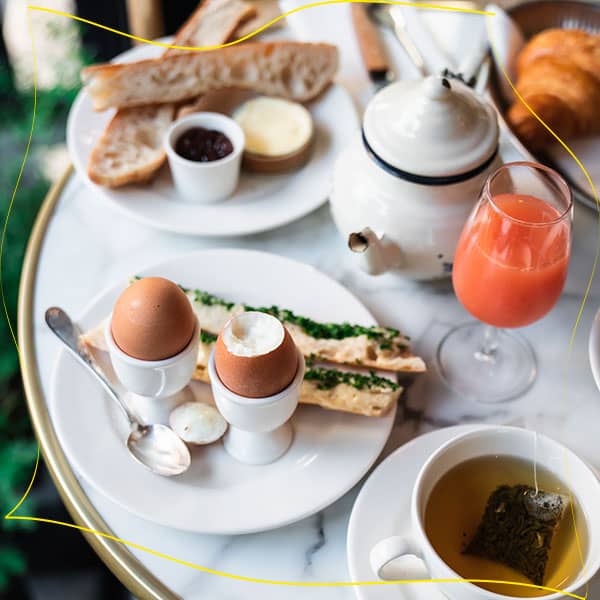 The place. This is called a well-deserved buzz! After Pouliche , Amandine Chaignot installed on the small pedestrian square opposite the Théâtre de l'Atelier the most coveted and instagrammable new café in Montmartre in a superb setting designed by architect Jessica Mille from SenoStudio. A true address of the heart where the chef revisits the Parisian titi essentials.
At the table: the pheno food of the moment to try absolutely, it's its salty croissant which comes with snails in parsley (12 € ) / Paris ham, Comté (10 € ) / burrata, roasted artichoke, summer truffle ( € 14 ). But also: soft-boiled eggs with chive mouillettes ( € 6.50), toast ( € 4.50), fruit salad ( € 5.50), country cheese ( € 4.50) or the plate of cheeses ( € 11) to be washed down with cream, long coffee, hazelnut, cappuccino and Dammann tea.
Monday to Friday from p. from 10 a.m., Saturdays and Sundays from p. from 8h
Café de Luce , 2 rue des Trois Frères, Paris 18th
Café Lapérouse: the most fashionable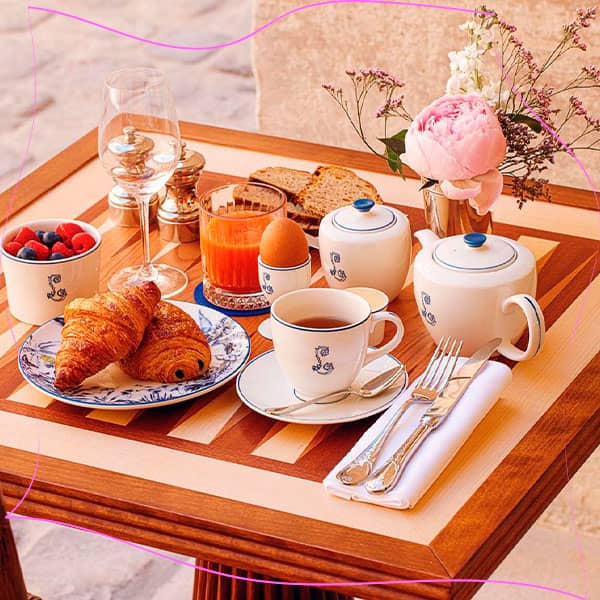 The place. Installed at the entrance of the Hôtel de la Marine with two terraces and a dream decor by Cordelia de Castellane (DA from Dior Maison ), Café Lapérouse stands out as the ideal meeting place for chic Parisiennes. The must ? Meet for breakfast on the hotel's hidden and paradisiacal terrace, which is accessed by a small secret passage on Place de la Concorde to wake up over a good coffee before going for a walk in the bookstore ...
At the table: absolutely order the boiled eggs to pimp with the garnish of your choice (chives & salted butter, smoked salmon, truffle, bottarga or caviar), a sweet brioche with orange blossom (€ 5), an avocado toast (€ 12) or a slice of gluten-free bread (€ 6). The very complete breakfast formula does the right job to start the day on the right foot: plain boiled egg + mini-granola + pastries or toast + Bordier butter & organic jams + fresh fruit juice + coffee, hot chocolate or tea at will ( 26 €).
Breakfast served every day until 11 a.m.
Café Lapérouse , 2 place de la Concorde, Paris 1st
Maison Verlet: the most vintage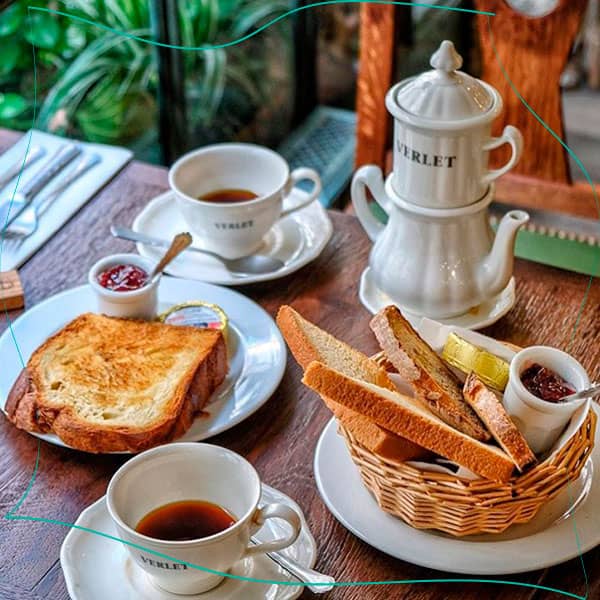 The place. In its decor worthy of a time machine, the cult Verlet roasting plant serves the most cutting-edge coffee vintages, roasted by hand in their Palais-Royal roaster , in the pure tradition of the spice route ... Upstairs , a cozy living room allows you to have a king's breakfast, served as Angélique Marquise des Anges would have demanded.
At the table: Nanterre brioche , Echiré butter and jam (€ 5.50), cocotte eggs with cream and mushroom herbs (€ 9.90), waffles or chocolate granola , Fontainebleau (€ 8.90).
Breakfast served from 9 a.m. to 3 p.m.
Café Verlet , 256 rue Saint-Honoré, Paris 1e, 01 42 60 67 39
Café Compagnon: the most Parisian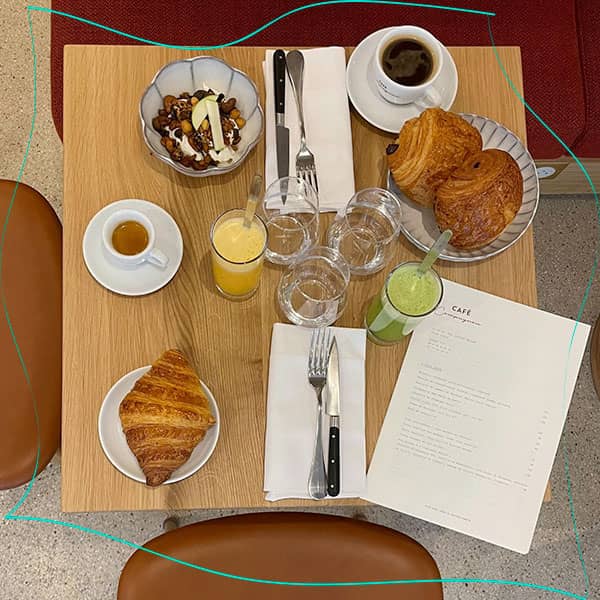 The place. A new fashion haunt, the Café du Sentier opened by Charles Compagnon ( Richer , 52 Faubourg ) has everything from its exquisite decor by Gesa Hansen to the sunny terrace or even its organic signature coffee roasted on site.
At the table: cappuccino and filters that rival the best coffee shops, crazy fresh fruit and juices pressed on the spot (celery, apple and carrot), Stohrer pastries (€ 3), marbled cake (€ 4), buttered toast , spread house, a super granola and cheese plates (8 €).
Breakfast served daily from p. from 8h.
Café Compagnon , 22 rue Léopold Bellan, Paris 2nd
Ladurée: the most Marie-Antoinette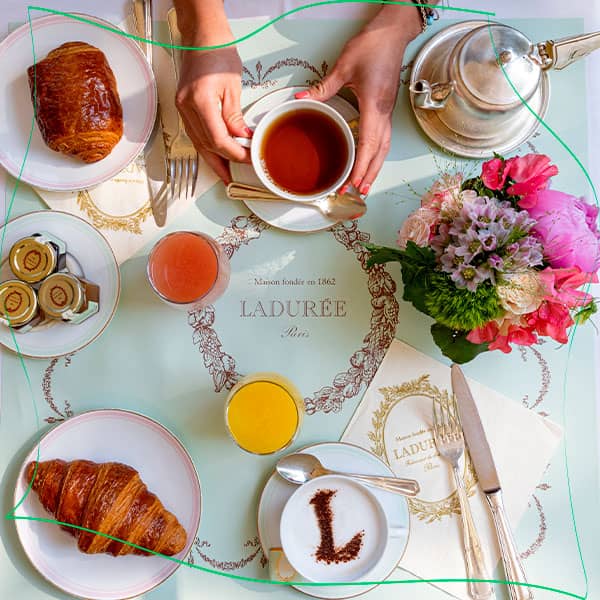 The place. Whether you are in the Castiglione salon on the Champs-Élysées, upstairs in rue Royale or in the adorable Castaing salon in rue Bonaparte: impossible to resist the sumptuous and cozy decorations that propel you into an atmosphere between the film Marie-Antoinette by Sofia Coppola and The Bridgertons Chronicle .
At the table: everyone will find what they are looking for in this French breakfast paradise: French toast with salted butter caramel (€ 12.50), stunning Eggs Benedict (€ 18), homemade exotic juice (€ 9), Viennese chocolate (€ 7.50) ), golden latte (€ 6.50), palm tree, pistachio chocolate bread (€ 2.90), walnut croissant (€ 2.90). And of course: the macaroons.
Breakfast served daily from p. from 7:30 am.
Ladurée Champs Elysées , 75 avenue des Champs-Élysées, Paris 8th. Ladurée Royal , 18 rue Royale, Paris 8th. Ladurée Bonaparte , 21 rue Bonaparte, Paris 6th.
Fitzroy: the most Australian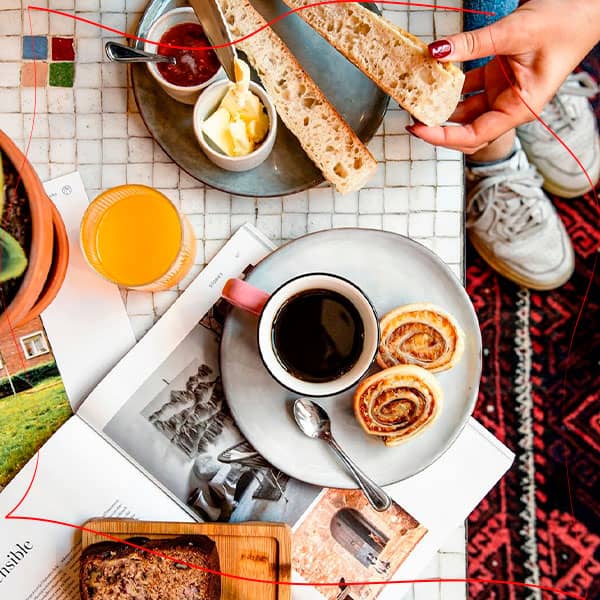 The place. This is the new address that makes the rue du Faubourg Saint-Antoine in Bastille vibrate, the name of which is directly inspired by the ultra-trendy "public houses " found in the heart of Melbourne's arty district: Fitzroy. Like in Australia, breakfast here is a religion where specialty coffee is revered.
At the table: filter , cold brew , creamy cappuccino , crazy latte art and lactose-free alternatives will delight coffee lovers. You just have to choose what you want from the bestsellers: banana bread (€ 4) or gluten free pancakes (€ 10), choco cookies (€ 3), acai bowl (€ 8), organic sourdough toast and artisanal jam or peanut butter (€ 4), all conceivable egg variations (in bun , avocado toast , Mexican breakfast , English or omelet , from € 10) ... Special mention also for cold pressed juices (6 €).
Monday to Friday from 8 a.m. to 11 a.m., and weekends from 10 a.m.
Fitzroy , 49 rue du Faubourg Saint-Antoine, Paris 11th
Gramme: the most delicious foodie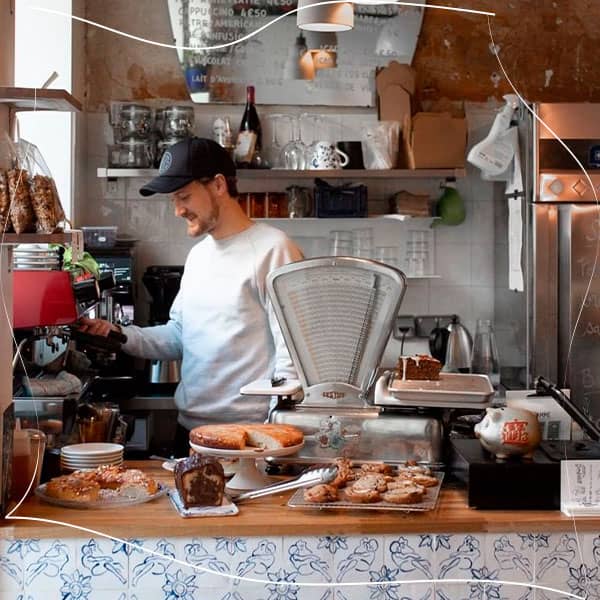 The place. Located rue des Archives in the Marais , the pocket-sized café-canteen designed by Marine Gora and Romain Tellier, which sells too good home-made ingredients from seasonal ingredients, has become the go-to address for all foodies and influencers, starting with by the collective The Social Food who shot their last almanac there. In short: the destination of cool people.
At the table: homemade Hokkaido brioche with Piedmont hazelnut and almond praline spread (€ 7), overnight porridge , cottage cheese and poached pear (€ 10), fruit tarts (€ 5), chocolate fleur de sel cookies (3 , 50 €)… And on the drink side, exceptional specialty coffee with optional lactose free alternatives.
Also discover: Gramme's 3 best-sellers
Tuesday to Friday from p. from 9 a.m., Saturdays and Sundays from p. from 10 a.m.
Gramme , 86 rue des Archives, Paris 3rd
Les Deux Magots: the most germanopratin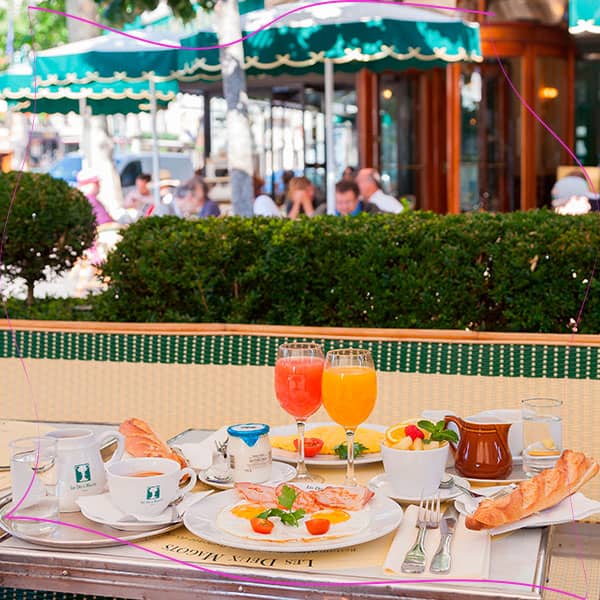 The place. We no longer present Les Deux Magots , cult literary café on the left bank . A real singularity, this institution remains the most prominent dining room in the 6th arrondissement where Simone de Beauvoir used to be, an icon relayed by writers, actresses and #girlboss who matter. Unbeatable fashion and gourmet rendezvous in the district, its benches and its exquisite glass roof, a haven of peace and light in winter.
At the table: amazing formulas from € 11 with croissants and other pastries from La Grande Épicerie, toast with Charente butter ... Special mention to its organic egg menu - tailor-made omelette, fried, or outright hard-boiled egg (from € 3 to € 14) - and filter coffee served in a pot.
Monday to Friday, 7:30 a.m. to noon.
Les Deux Magots , 6 place Saint-Germain-des-Prés, Paris 6th
Ten Belles Bread: the most hipster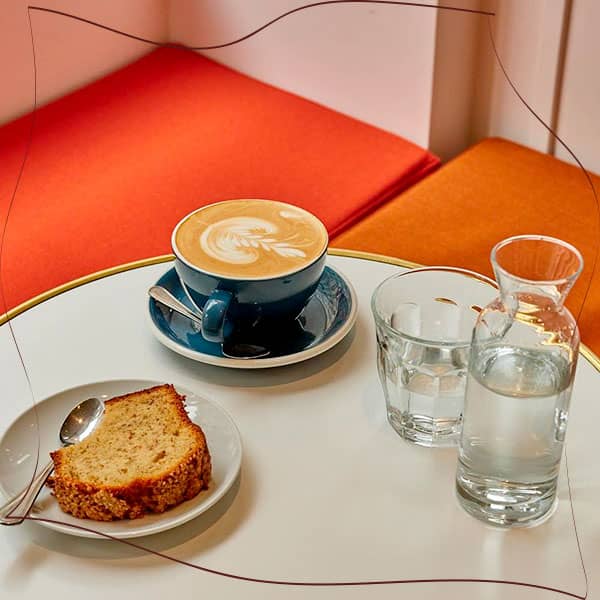 The place. Managed by Anna Trattles and Alice Quillet with her husband Anselme Blayney: you are at the heart of the coolest and trendiest coffee-bakery in Paris, adored by Le Fooding and supplier of Clamato , that is to say. Besides the fact that the trio transforms everything they touch into good (are we talking about sandwiches?), The singularity of Ten Belles is to mix the best of France and their US origins at the heart of 3 canon addresses.
At the table: scones , peanut butter brownie , crumble , lemon bar , cookies , muffins , cakes , banana bread (between € 2 and € 4.50), all accompanied by a real good coffee. Strong espresso, filter coffee or competitive latte, your choice will necessarily be the right one.
Monday to Friday from p. from 8:30 am, Saturdays and Sundays from p. from 9 a.m.
Ten Belles : 10 rue de la Grange aux Belles, Paris 10th; 17 rue Breguet, Paris 11th; 53 rue du Cherche-Midi, Paris 6th
Season: the most instagrammable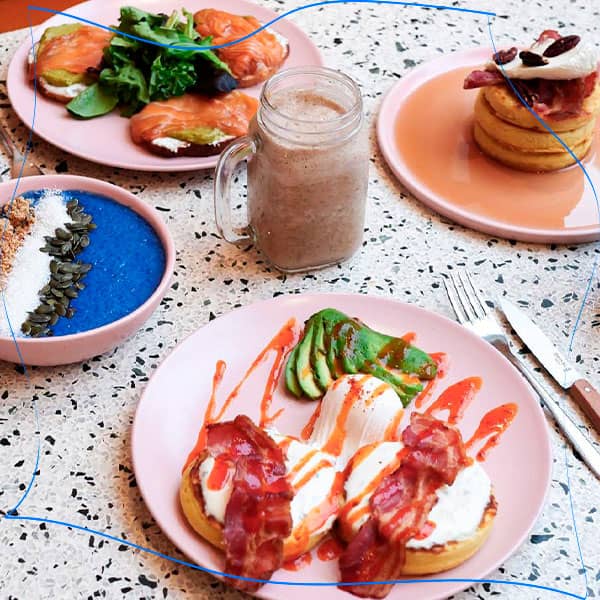 The place. The most prominent coffee shop in Paris, opened by Cathy Closier in the Marais , then rue des Martyrs is part of the phenomenon. Evidenced by the continuous parade of it-girls, top models, women of power and instagramers passing through from breakfast.
At the table: classic New York revised Paris sauce. Toast jam or chocolate paste (6 €), pancakes chocolate, Moringa or caramel (from 12 €), avocado toast (11 €), acai bowl (11 €) or banana bread (7 €), not to mention its scrambled eggs or Benedict (€ 13). Note: the completely insane launch of Season Sweatness , a delivery and take-away service (thank you Uber on lazy days) of poffertjes , these little puffed pancakes from Copenhagen that can be eaten covered with caramel or chocolate or in salty mode with eggs, bacon and maple syrup. A total kif (from 5 €).
Monday to Sunday, from 8:30 a.m.
Season Marais , 1 rue Charles-François Dupuis, Paris 3rd; Season Martyr , 30 avenue Trudaine Paris 9th; Season Sweetness , 8 rue Dupetit Thouars, Paris 3rd.
Capitale: the most pointed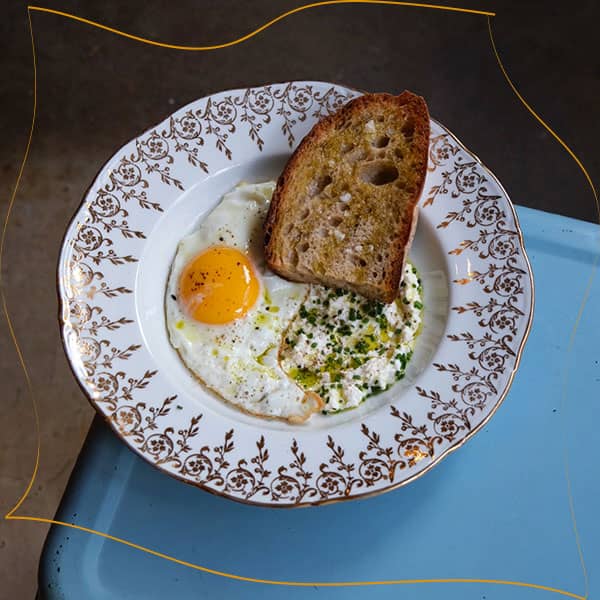 The place. After the success of her radical cocktail bar Combat in Belleville , Margot Lecarpentier took charge of a coffee shop … without a coffee machine. The idea: the talented mixologist , not really a coffee lover at first, imagines cocktails without alcohol , based on chicory or filter coffee.
At the table: sweet and savory dishes (between 5 and 12 €) including a fried egg and a drizzle of chive oil, a lemon curd and oat tile cheese and a magnificent ham-cheese-avocado croissandwich and its mustard-mayo killing sauce. Without forgetting the original drinks (between 3 and 7 €) : coffee-chamomile with maple syrup, green opium made from vermouth infused with coffee ...
From Wednesday to Sunday, breakfast from 9:30 a.m.
Capitale , 10 rue Pradier, Paris 19th
la bête noire: the most secret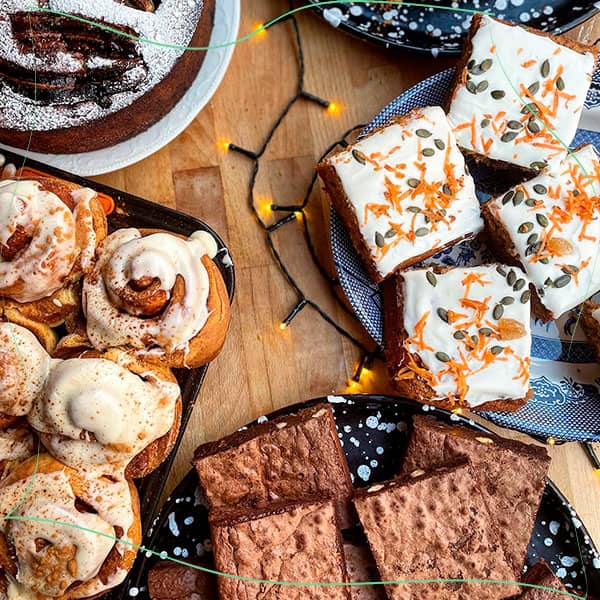 The place. In the middle of the no man's land of Port Royal , the Black Beast appears as the lair of the cool. This adorable café with sweets serves crazy breakfasts all week long, which haunt the whole neighborhood and appear as the brunch meeting place on Saturdays and Sundays. In short: a good address to note in your notebooks.
At the table: chocolate babkas, brownies , brioches , shortbreads , rolls with cinnamon or black sesame seeds, cookies , carrot cakes , donuts , shortbread , fruit tarts (between € 3 and € 6) ... The selection of pastries changes every day, to be enjoyed with a good latte coffee.
Monday to Sunday, p. from 8:30 am
The Black Beast , 58 rue Henri-Barbusse, Paris 5th. 06 15 22 73 61
Also discover La Main Noire, the new coffee shop just like in Melbourne and Madame rêve café, The new chic brasserie that attracts all of Paris.