We have good news for Parisiennes on the East Side looking for hot spots and heated terraces to hang out during long-lasting happy hours!
Here is the address creating the buzz in the Parisian Brooklyn district, aka as Pantin, a skip and a hop from M° Porte de Pantin not very far from La Villette, the Philharmonie of the Hermès headquarters. A place that no longer has anything to envy from the most stylish rooftops of Shoreditch or Berlin...
Scene of the crime? Legato, Bar Lounge Restaurant. In the middle of the terrace, nestled at the heart of its furiously Parisian style yurt with a nice fire in the wood burning stove, comfy armchairs, pretty mirrors and deerskins. In short the ideal spot for drinks with high added value.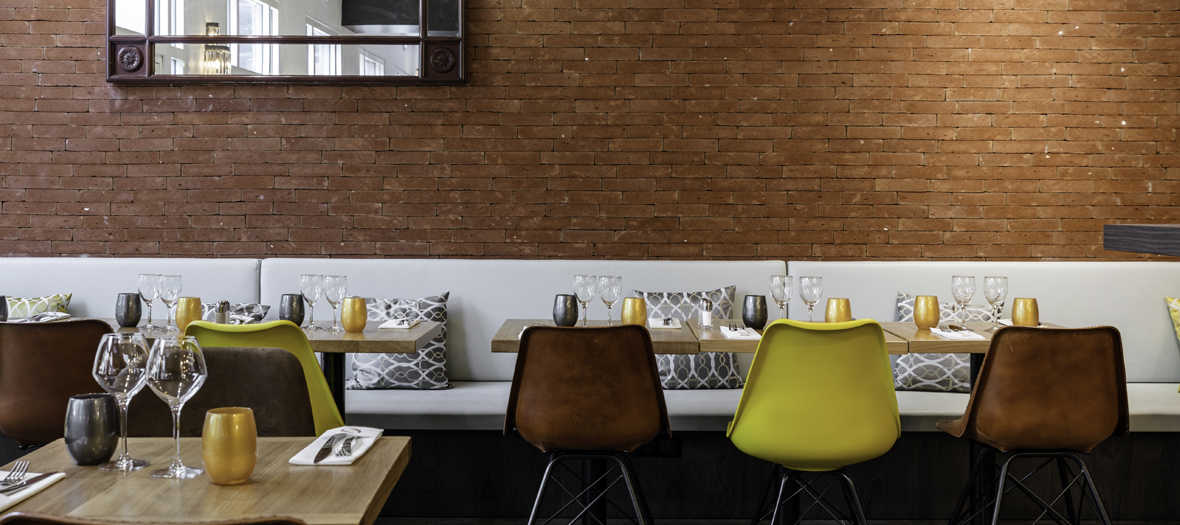 For an all-round perfect experience, a small outdoors chalet — the Cabanabar—ensures all the critter comforts of successful happy hour: warm wine, mojitos (€7) and nice soups or cupcakes for nibbles...
We also like: the delicious restaurant with a typical New York style (red bricks) for a stylish lunch during the week or dinner with the gals. Tapas, seasonal plates, and let's not forget slabs and tapas to share. Everything we love.
The must? The possibility of throwing a private party at no extra expense for a dinner with the gang or a birthday brunch.
Yurt, bar and terrace open every night until midnight.
Restaurant open Monday to Friday, lunch and dinner, (except Friday night).
Also discover the most chic terraces of Paris.