Drum roll. Here is our selection of the TOP 10 most foodporn burgers in Paris
1 - In the category frog-burger: Roger La Grenouille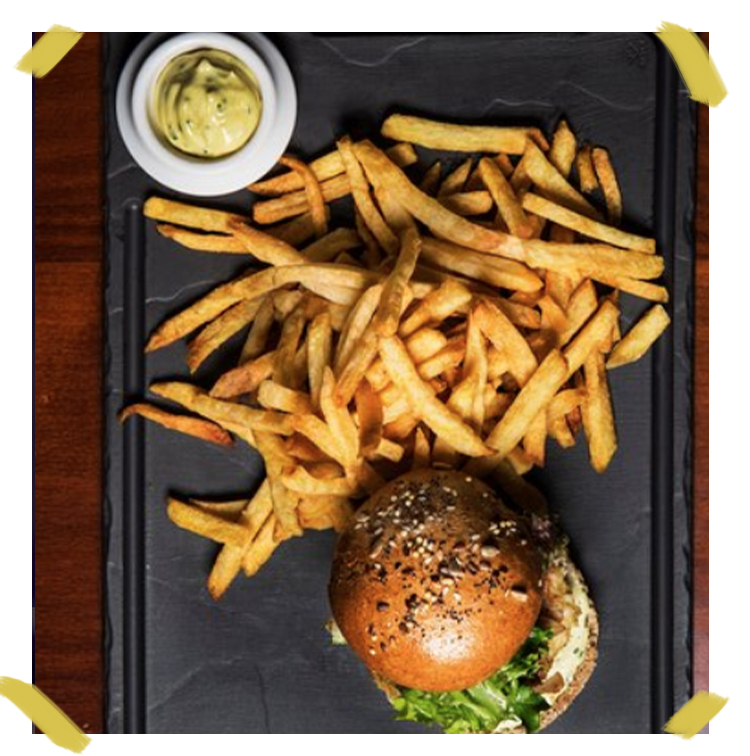 OMG ! The most stylish table in Paris signs the "Greenwich": a frog burger with house fries and an unforgettable tartare sauce. Don't break out in a sweat: the steak looks a lot like breaded fried chicken ! A delicious curiosity to test at least once in a foodie lifetime.
Frog-burger €22
Discover more info in our article
Roger La Grenouille, 28 rue des Grands Augustins, 75006 Paris. 01 56 24 24 34
2 – Vegetal burger: Ralph Lauren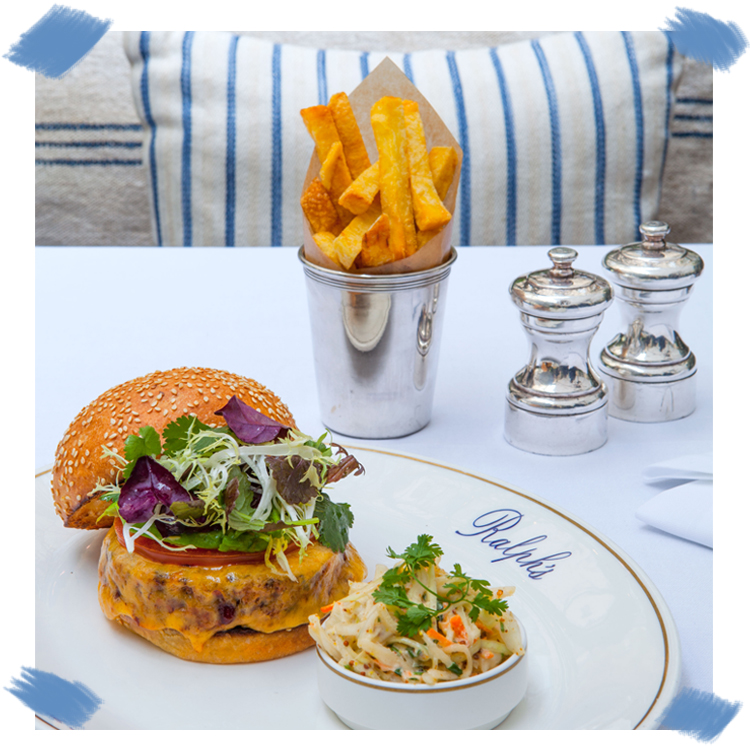 Who would have believed it? It's in the super chic restaurant on Boulevard Saint Germain, where Ralph Lauren serves meats from his own ranch, that one finds the best veggie burger. Its smoked eggplants steak would make a butcher pale with envy.
The veggie burger €26.
Ralph's, 173 boulevard Saint-Germain, 75006 Paris 01 44 77 76 00
©RalphLauren
3 - In the classic category: Blend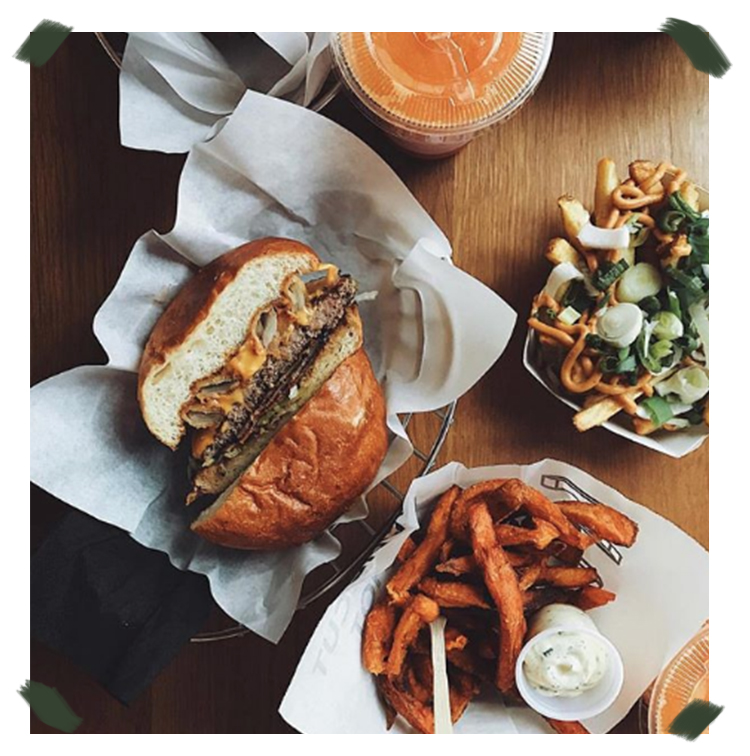 Precursor in the democratisation of the gourmet burger, Blend has won the number 1 place, as the gastronomic classic of. And with reason: a steak signed Yves Marie Lebourdonnec, the star of butchers, a farmer cheddar, buns by MOF Rémy Coste along with house ketchup and pickles with fab sweet potato fries to wolf down in a Mad Men decor, as take away or home delivery.
The hamburger menu: €15.90
Blend, 4 Rue de l'Ancienne Comédie, 75006 Paris 01 42 49 28 35
©Philippe Servent
4 – In the category Palace/deluxe Burger: The Bristol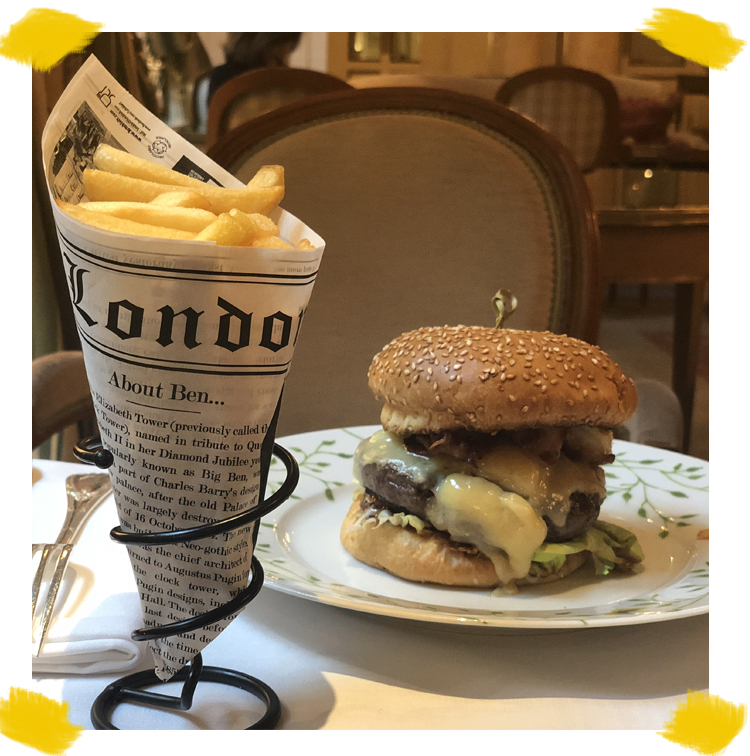 Concocted under the helm of Eric Frechon in the Bristol kitchens, this bacon cheeseburger features all the assets of luxury with a crispy bacon, fried onions, a spicy tomato and meat delivered by Les Boucheries Nivernaises, nestled in plump buns. To be savoured deluxe style in the comfy sofas of the Café Antonia, at the Bristol. The ultimate high-end experience...
Also discover our tips to infiltrate a palace suite
44€ the cheeseburger-fries at Café Antonia
Le Bristol, 112 Rue du Faubourg Saint-Honoré, 75008 Paris 01 53 43 43 42
©ElodieRouge
5 – In the XXL category: PNY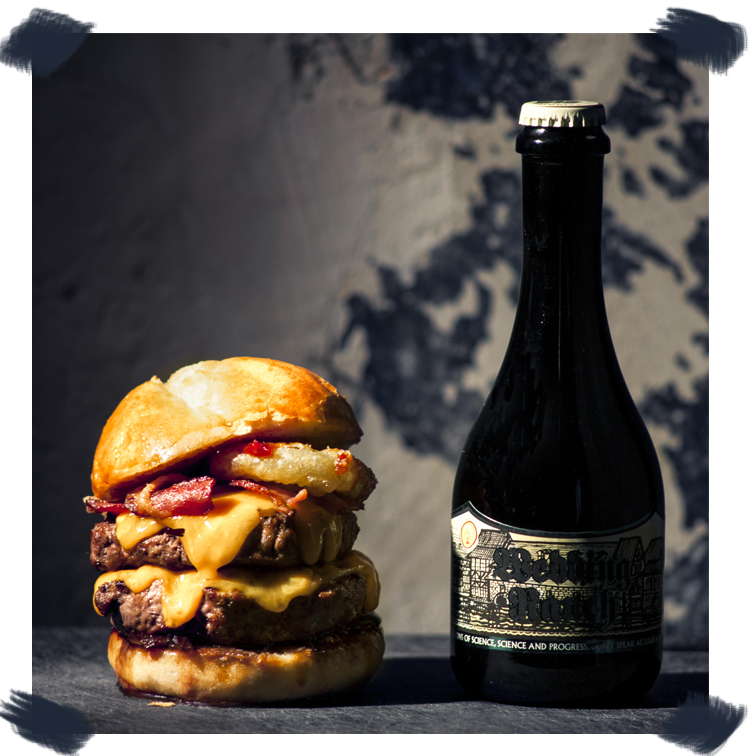 Name dropping here is at its peak, along with quality in its burger restaurants, the famous PNY of Rudi Guénaire. You will be the judge when you taste the terrific buns signed Rachel's, the Le Ponclet meat and real farmer cheddar by a small English producer. Aside from the fact they are delicious, their burgers offer a high added value: the possibility of a double burger, two meat patties. It does not get much better than that!
Discover all the info on the Paris New-York burgers
Burger starting at €12 + double meat at €4.50
PNY Voyager, 24 Rue Pierre Fontaine, 75009 Paris. 01 48 74 91 70.
6 – In the Asian category: Shiso Burger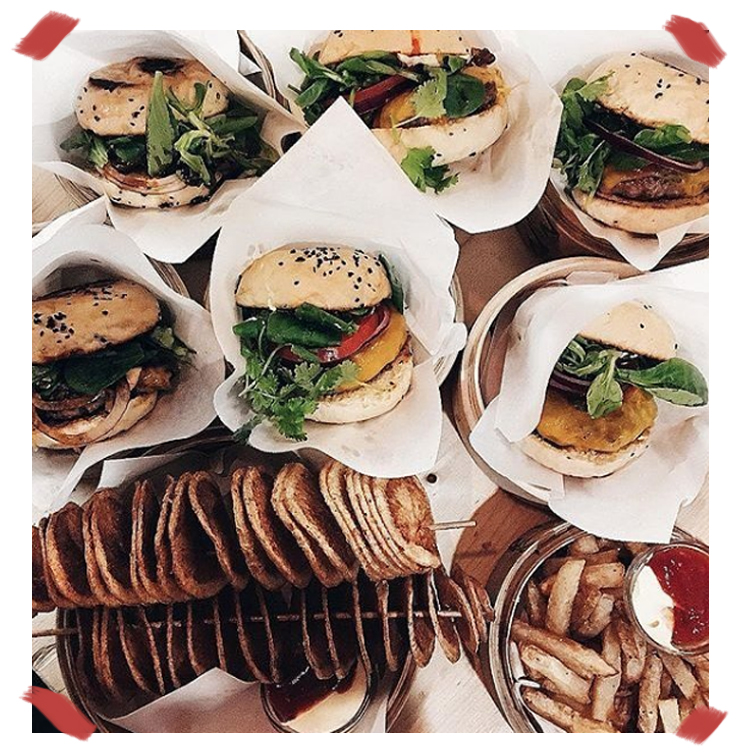 A very unusual burger. A rather classic in the end except that the bread happens to be orgasmic.
Burger starting at €9
Shiso Burger, 21 Quai Saint-Michel, 75005 Paris 01 77 16 96 93
7 – In the category : burger by the Clover Grill chef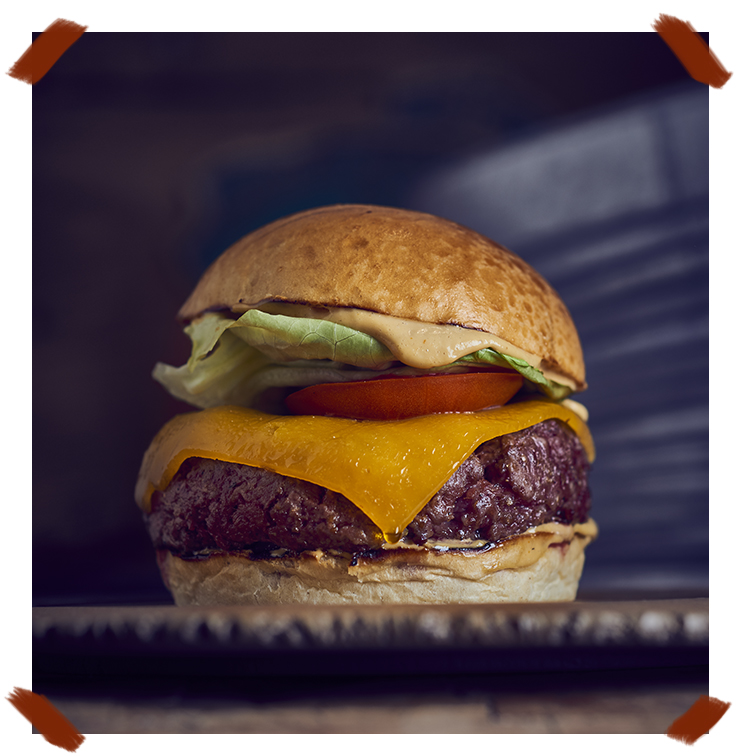 The grill of Jean-François Piège features the most chic burger in Paris…
Burger Fries €23
Clover Grill, 6 Rue Bailleul, 75001 Paris 01 40 41 59 59
©Bernhard Winkelmann
8 – In the fish category: Ruisseau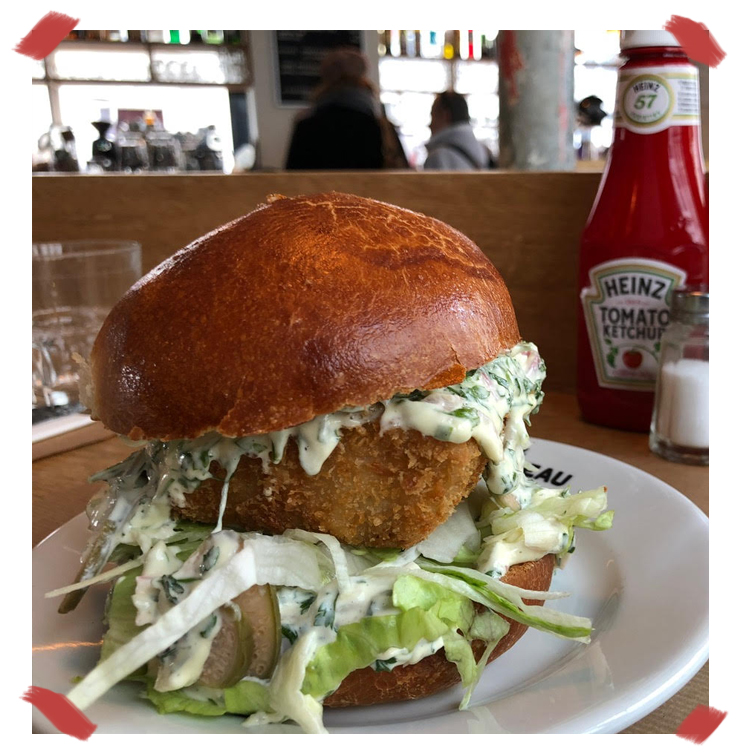 The most famous burger box in Montmartre has just opened in the Marais. Its fish version is a must.
Fish Burger €14
Le Ruisseau Burger Joint, 22 Rue Rambuteau, 75003 Paris 01 43 70 02 21
et Le Ruisseau, 65 Rue du Ruisseau, 75018 Paris 01 42 23 31 23
9 – In the black category: Goku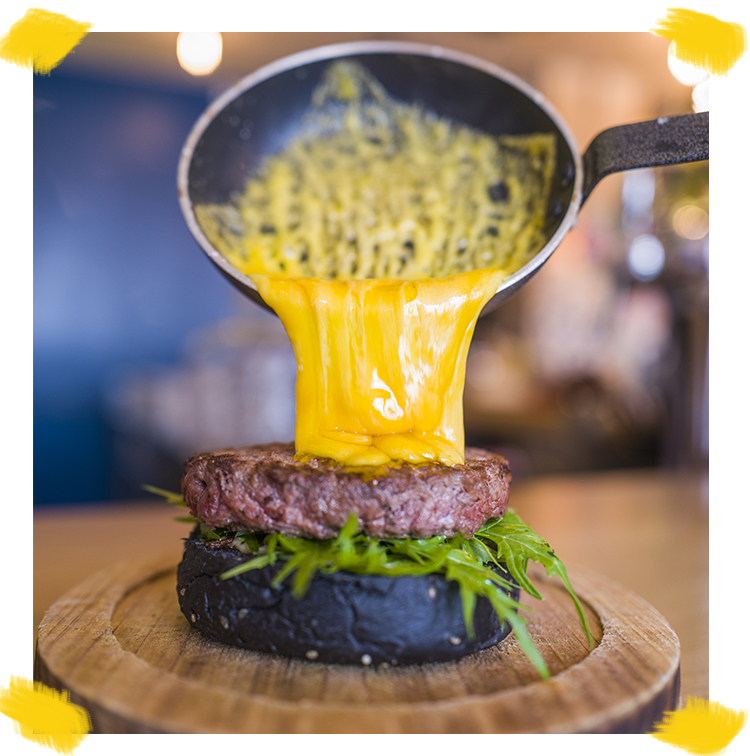 Elected Champion of France for the burger in 2017, not testing this burger – made with black charcoal vegetal bread – would be a crime.
Black Burger €18
Goku, 27 Boulevard du Temple, 75011 Paris 01 56 58 08 53
10 – In the category food truck : California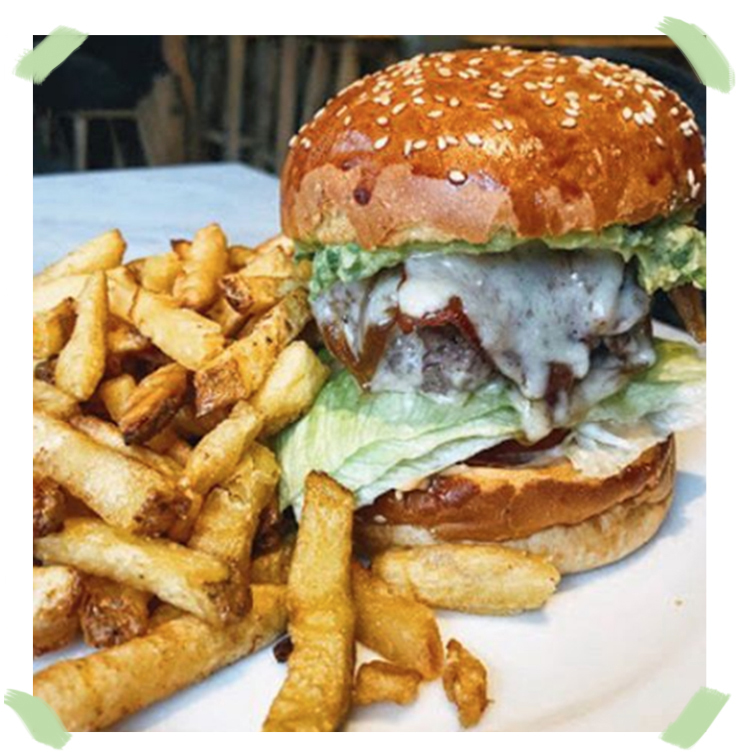 Organic beef, cheddar, homemade guacamole, bacon, caramelized onions, homemade fries: a 100% foodporn combo. Special kuddos to the Obama, so Californian.
Burger with fries €16
California, 46 rue de Turbigo 75003, Paris 09 81 15 53 13
Also discover the 10 best coquillettes with truffles in Paris.