Were you looking for them? We found them! Here is our list of the most foodporn burgers in Paris to absolutely eat on the occasion of the (holy) International Burger Day .
Dirtyest: Cali Sisters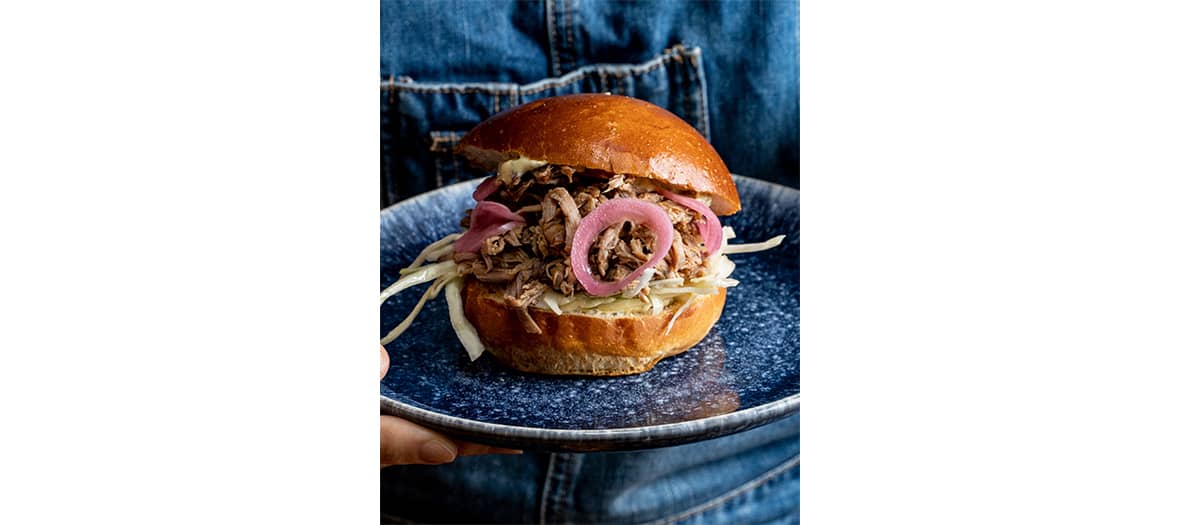 Behind this resolutely good vibes new meeting: the two Vigand sisters, in love with California , who were looking for a Parisian address to find all the kifs of the coast. The bottle-fed chef at Gordon Ramsa y and Robuchon gives everything and bet on the hyper-local by sending you direct to Venice Beach with best-sellers from the west coast twisted with that refinement that makes the singular signature of Frenchie cuisine.
Among the delirious foodporn of the house to order or pick up, a brioche bun with pulled pork: pork (French, organic) cooked for 8 hours and pulled, homemade lemon & herb mayo, crunchy cabbage, red onion pickles , all accompanied by crispy French fries. Mmmh ...
€ 30 for two Pulled Pork burgers and two French fries, in take-away or on Deliveroo .
The most " mystery sauce ": Vivanda Burger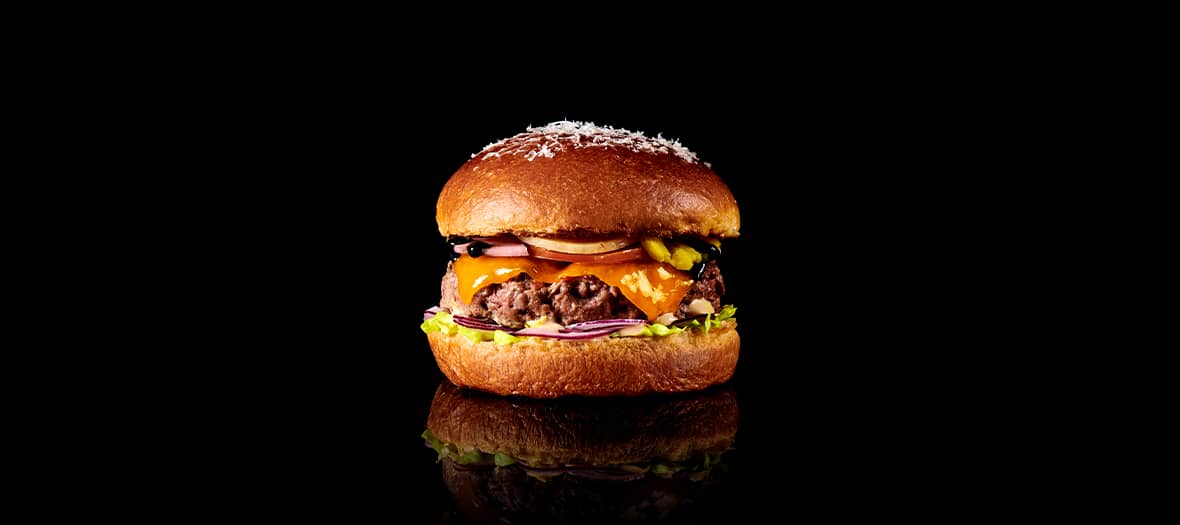 It's an understatement to say that Michelin-starred chef Akrame Benallal can't keep still. Suddenly, far from being satisfied with remaining closed doors during the successive confinements, the cook at the helm of Shirvan has dropped its Atelier Vivanda project in favor of a take-away burger counter, glued to the Lutetia .
This gives three authentic burgers ( hamburger , cheeseburger and veggie burger ) made from fresh products, baked breads, labeled beef meats, spiced up by the famous black sauce, a kind of spicy mayonnaise that only Akrame Benallal has the secret. All we can tell you is that it is a delight.
Available in click & collect and on UberEats
Vivanda Burger 20 rue du Cherche-Midi, 75006
The greenest: Bio Burger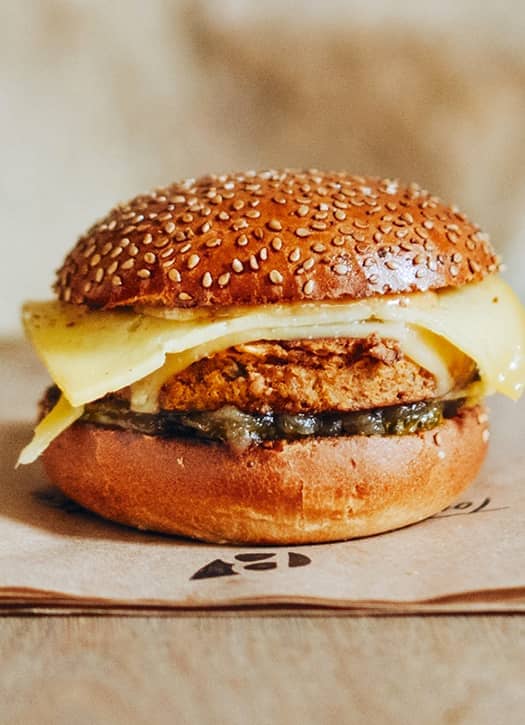 Burger pasionarias and sharp foodies all quote it in their top 3. Between respect for short circuits, fresh organic products without GMOs and really cool prices: the greenest fast food in Paris manages to play the glam 'd mix. 'an address that combines eco-responsibility and foodporn.
Among the stars of its menu: the perfect classic (brioche bun, steak, farmhouse cheddar made in England, tomatoes, salad, onion confit, pickles and its house sauce. Or its Californian version with an avocado bacon and homemade mayo which Also worth noting: versions with veggie steaks that are worth the detour, before being tempted by the terrific ice creams and milkshakes .
13.70 € the burger menu with fries or coleslaw + drink
Bioburger 45 rue des Petits Carreaux, Paris 2e and 3 other Parisian addresses in Montparnasse, in the Marais and in La Défense
The most Smash: Dumbo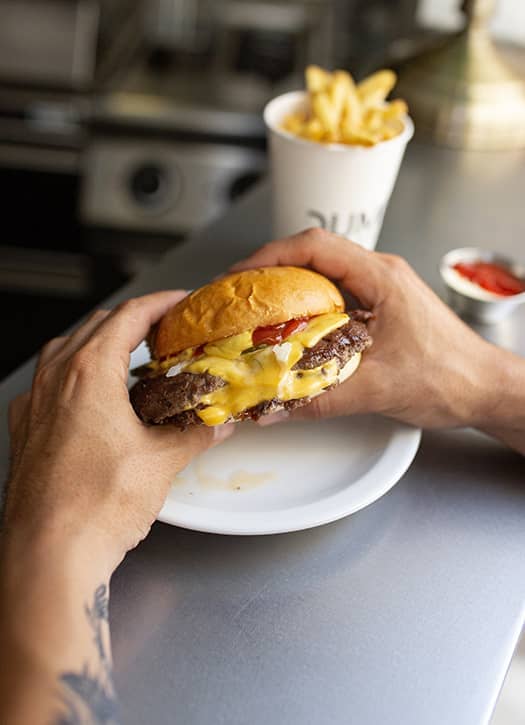 Dumbo's XXS counter is the first place dedicated to smash burger in Paris, a technique that consists of cooking an ultra-slim steak on a hot plancha until obtaining a " patty " slightly caramelized and crispy on the edges. In total, only two recipes and the minimum of ingredients to get to the point. Less is more.
The Cheeseburger offers a 130g smash patty with a slice of American cheese, freshly ground pepper, sliced raw onions, sliced iceberg salad, house pickles and house sauce. And the double version with the Classic Cheeseburger (two 65g smash patties). Same amount of meat, but even more crisp. Please note: there are only 100 burgers per evening and no seating. Real street food in super limited edition.
Burgers at 9 € in take away, 10 € on Deliveroo
Dumbo 64 rue Jean Baptiste Pigalle, Paris 9th
The Emily In Paris plus: Ralph's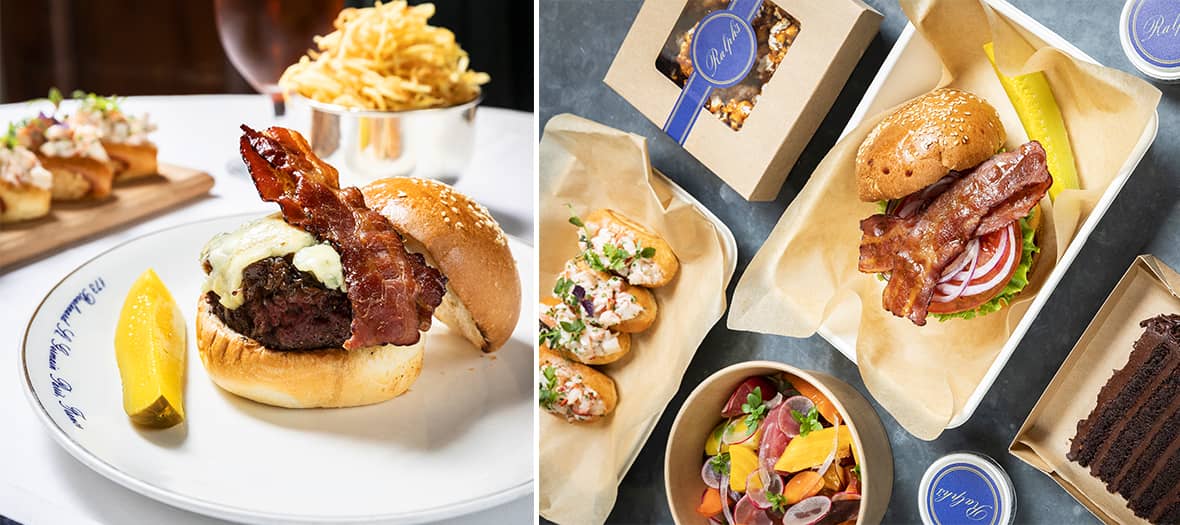 Season 1, episode 9 of Emily in Paris , the buzzing Netflix series : Emily takes a photo of her neighbor at the table's decidedly couture cheeseburger. In the restaurant on Boulevard Saint-Germain, decorated in the style of a hunting lodge, we obviously find the most chic burger on the left bank, served in a beautiful porcelain plate with the fries placed in a small cup.
A little luxury as elegant as it is gourmet: heirloom tomatoes, crunchy salad, pickles, onions, crispy bacon and melting cheddar and beef from Ralph's ranch in Colorado… To be tested at least once in a lifetime, if only for the atmosphere.
Ralph's Burger € 19, available to take away and delivery
Ralph's , 173 Boulevard Saint-Germain, Paris 6e, 01 44 77 76 00
© Ralph Lauren
The most breakfast: Blend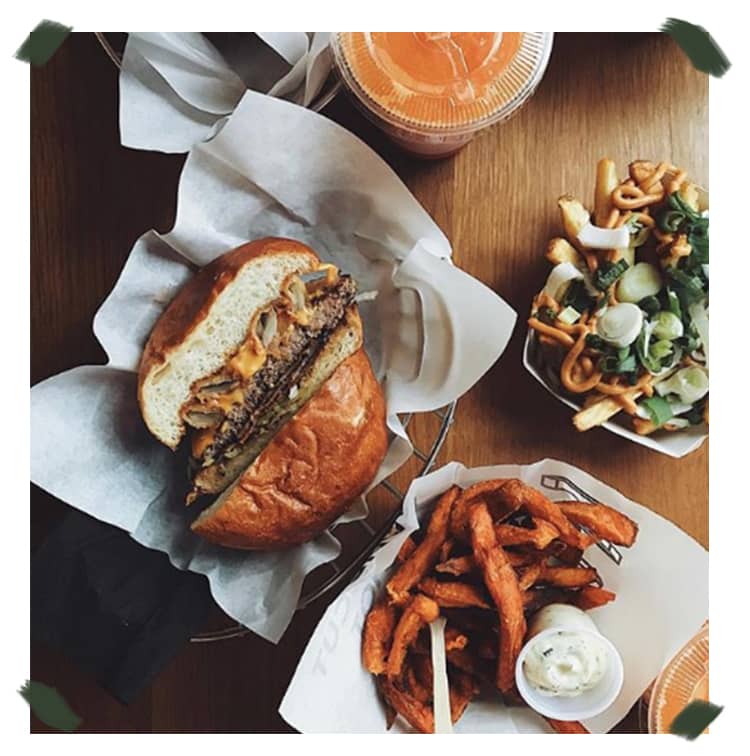 A pioneer in the democratization of the gourmet burger, Blend is causing a sensation more than ever in its Madeleine setting with a Mad Men decor that is worth the detour and a priesthood on weekends: American breakfast .
To honor this gastronomic tradition across the Atlantic, Victor Garnier Astorino, the founder, opens at 10 a.m. the doors of his unique address on the rue Cambon side every Saturday and Sunday. Star of the menu, the Breakfast Burger is devilish with its incredible brioche bun containing cheddar, scrambled eggs, caramelized onions and spicy mayo with a Thai sausage or bacon option. In short, madness.
€ 9 for the Breakfast Burger, also available on UberEats
Blend , 18 rue Duphot, Paris 1er, 01 40 15 06 69
The Biggest Mac: PNY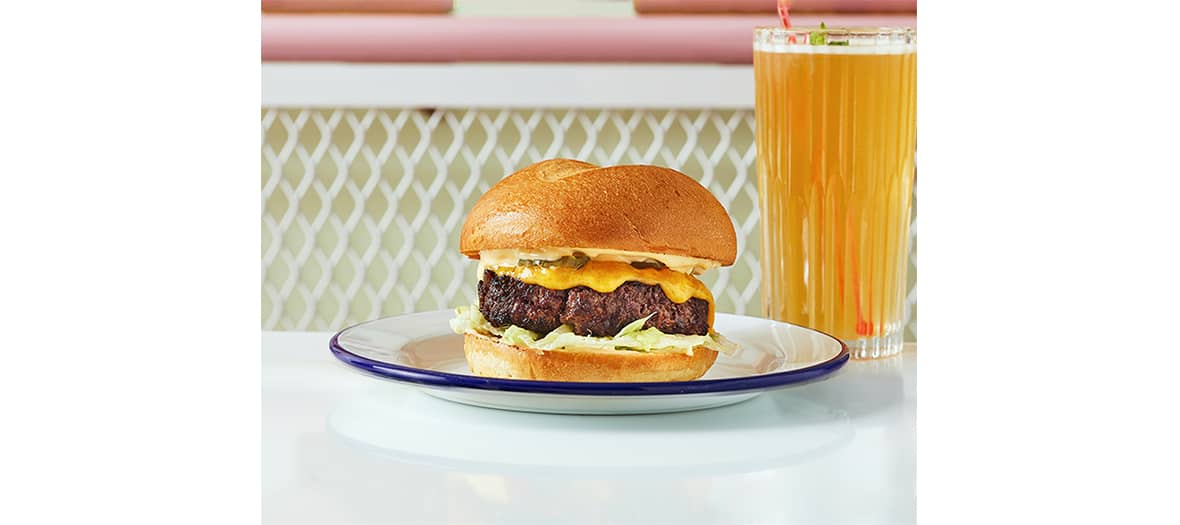 McDonald's rattle. Suddenly, it became the burger " whose name should not be pronounced " from PNY , the trendiest burger box in Paris under the leadership of Rudy Guénaire, whose cool potential of his furiously stylish restaurants is no longer mentioned. .
We salivate with this cool tribute to the cult Big Mac and its magical sauce, prepared here with luxury products, starting with organic bread and steak from Picardy farms. Nothing to do with McDonald's , therefore. Veggie steak option available. Thank you !
Big Mac, 12,90 € Available in click & collect and delivery
PNY , all the addresses to find here
The most fish: Le Ruisseau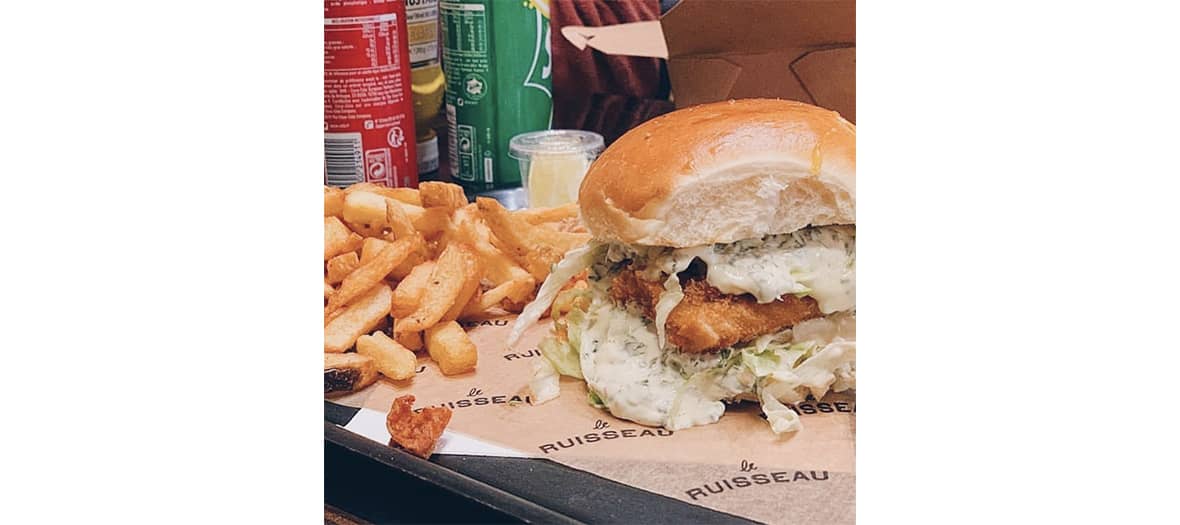 It is cited as the best quality / price ratio in Paris. The Ruisseau burger is a sensation for its shiny bun, its meat that melts in your mouth and its devilishly foodporn dripping cheese.
Montmartre's most famous burger box has opened a small address in the Marais . Its fish version is a must: crunchy homemade breaded pollock fillet, tartar sauce, capers, lime juice and iceberg lettuce. A Filet-O-Fish of the high, in short.
Fish Burger € 11, formula € 14 with fries and drink
Le Ruisseau Burger Joint , 22 rue Rambuteau, Paris 3rd, 01 43 70 02 21
and Le Ruisseau , 65 rue du Ruisseau, Paris 18th, 01 42 23 31 23
Available in Deliveroo delivery
The most local: The Red Children Farm Burger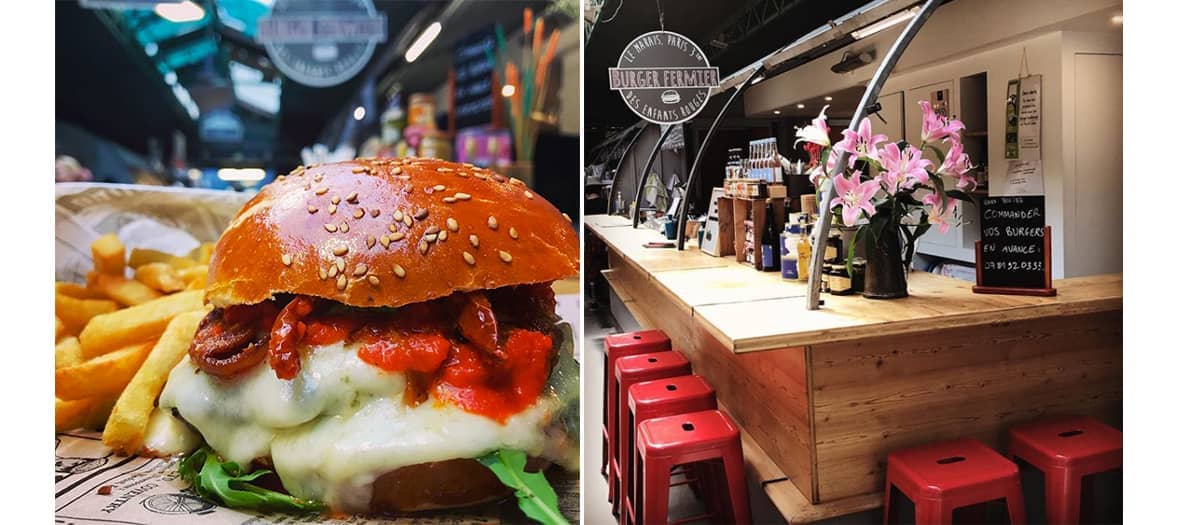 Fresh and local products, homemade bread with organic flour from the Brimeux mill, meat from Pas-de-Calais , producer cheeses, English cheddars, tomme with Picardy cider, homemade sauces ... No doubt about the origin, here everything is sourced from top to bottom.
Star of the covered market of the Red Children , the stand of the Burger Fermier is always full. Its core asset? The possibility of choosing all the ingredients to garnish your brioche bun: marinated chicken, Angus beef and veggie steak, then the desired cheese (fresh goat cheese, tomme de Savoie, maroilles, Saint-Nectaire, cantal ...) and the extras for the great gourmets (farmer's bacon, pan-fried mushrooms ...).
Classic formula 10 € with fries in take away, 12 € on site
Available for delivery on Uber eats
The Fermier des Enfants Rouges , Marché des Enfants Rouges, 39 rue de Bretagne, Paris 3rd, 07 81 92 03 33
The most Japanese: Shiso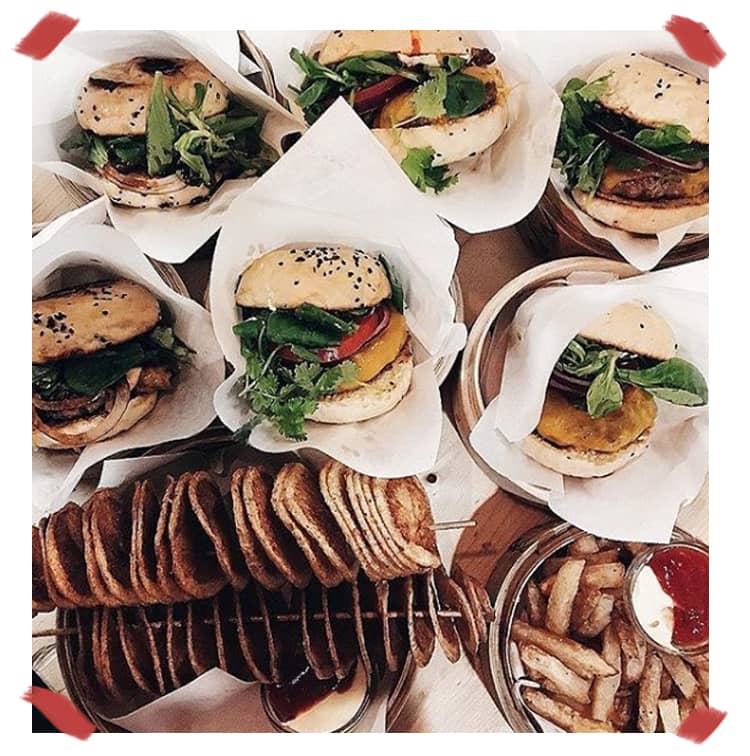 If you like Asian curiosities, this address should be on your shortlist of little nuggets.
A rather classic burger in the end, except that its bao bread with rice flour turns out to be an orgasmic kif. To be tested absolutely.
Burger from 9 €
Shiso Burger , 21 quai Saint-Michel, Paris 5th, 01 77 16 96 93

Also discover 3 tips to stay slim and fit over time and the successful facial fitness method .