There was only Paul Pairet to convey the idea of a French-style grill , not too expensive and responding to the provocative name of Nonos … in the most chic palace in Paris. It is therefore at the venerable Hôtel Crillon that the three-star chef , as well known for his visionary table in Shanghai as his role as a jury in Top Chef , has decided to lay down his knives for this long- awaited return to France . We must have gone to sit down there…
Meat on all levels
Vegan abstain! For his brand new French restaurant, Paul Pairet took an interest in the bistro starters that everyone loves ( butter radish €8, whelks mayo €14, tartare €20, onion soup €18, parsley snails €18… ) and even delivers his starred chef's snack , nibbled between two courses: Meunière burnt bread covered with black truffles , a kind of kif toast with great potential for satisfaction (€44).
But what obviously fascinates him is the barbecue. So he didn't go all out. For having tasted almost the entire menu (our sense of sacrifice no longer needs to be proven), here is our must-order list.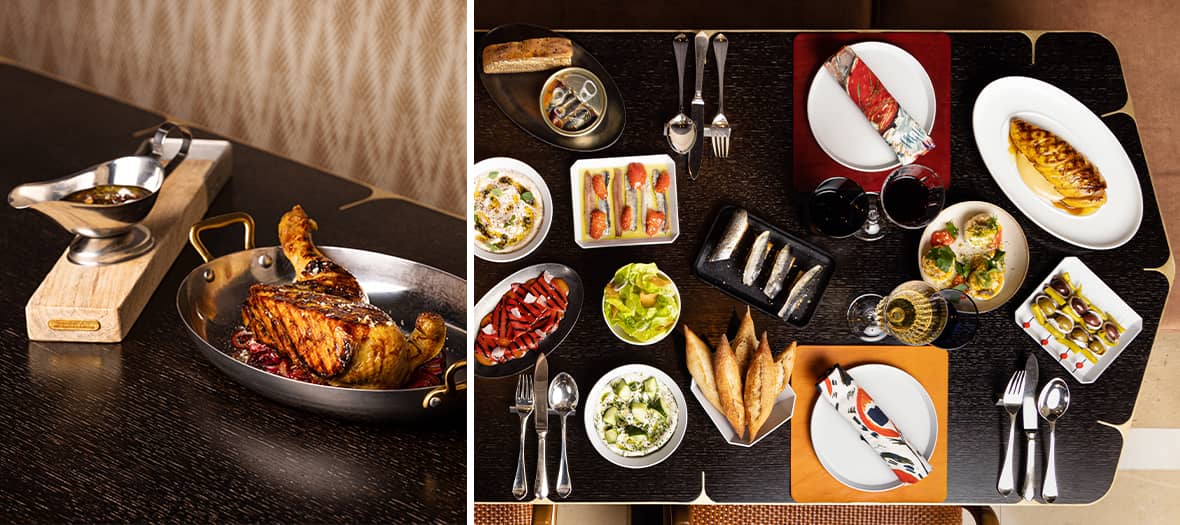 First, the minute steak and fries , quite simply, borders on perfection as the meat is juicy and the matchstick potatoes crispy (€28, a great deal for a palace). We share our choice of the 1.2 kilo Tomahawk black angus beef rib (for two, three, four…), tender as hell (€250, crazy), or the grilled chicken for two and its aromatic jus (€46).
A great gourmand, Paul Pairet could not minimize the impact of a good dessert menu and delivers in particular a pretty cream tart (€12), which we accompany for the freshness of a grapefruit like a granita (€14 ) or an addictive chocolate soufflé (€14).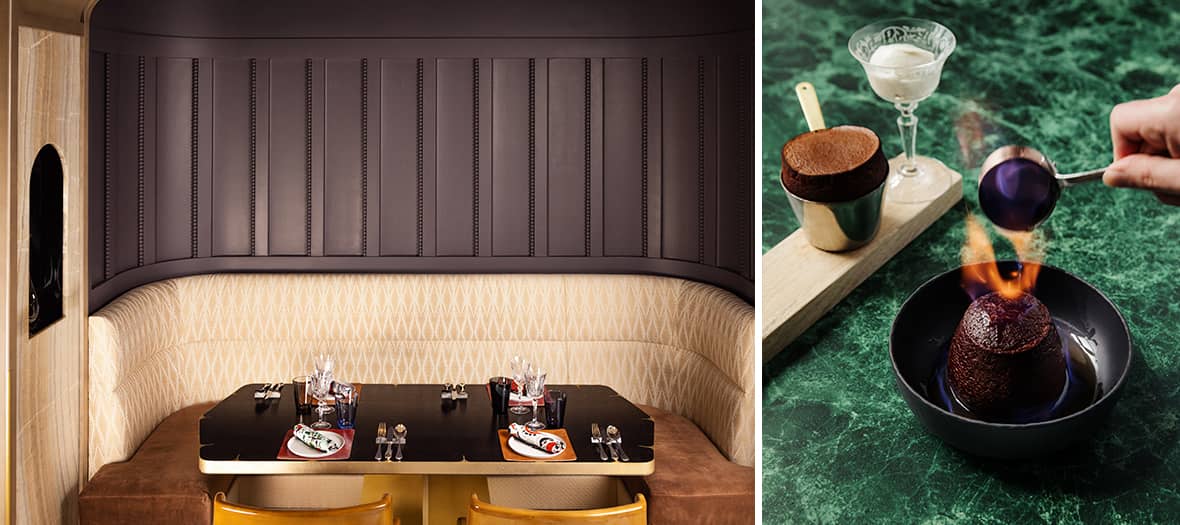 La version snack
If you enter, through the back of the hotel or the adjoining door, directly to Nonos, the large room, all dressed in beige, also hosts the restaurant's snack counter. Its small name is Comestibles , and there is a selection of the menu available all day from dawn to evening: pastries , cheeses , seafood , cold cuts , smoked fish ... for those cravings that can't wait .
Open Wednesday to Sunday from 7 p.m. to 10:30 p.m.
© Victor Bellot and Virginie Garnier

Also discover the most awaited new tables of chefs of the year and the seafood restaurant that excites us .