Closed since spring 2022 for extensive renovations, the legendary Michelin-starred restaurant La Tour d'Argent is once again welcoming Parisian gourmets who cherish tradition. Everything has been completely revamped with exciting new features. While the panoramic view remains as stunning as ever (along with Chef Yannick Franques' signature dishes, of course), let us tell you about the budget-friendly options that have tempted us to return without breaking the bank.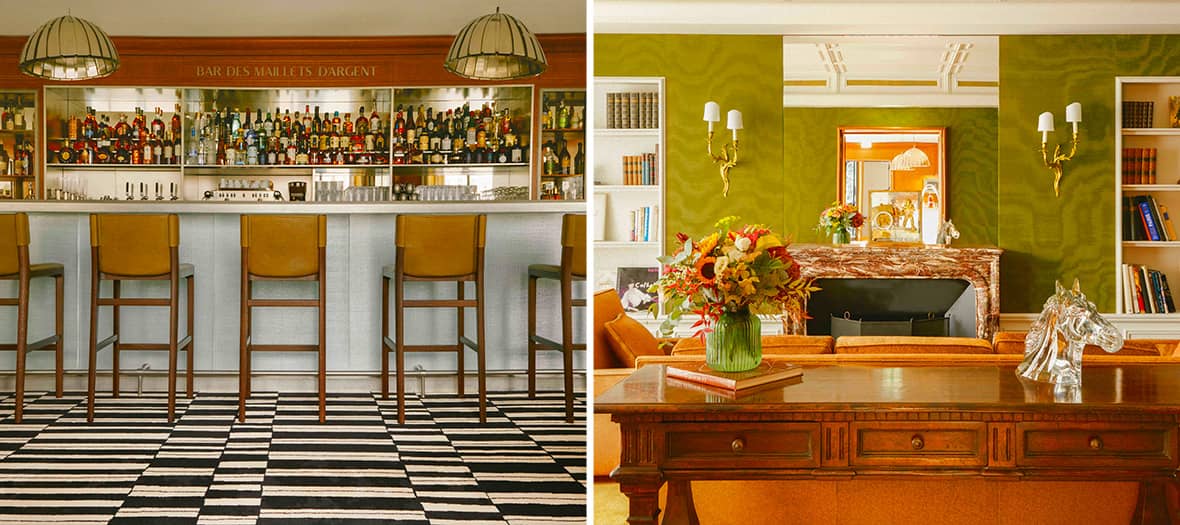 On the ground floor, La Tour d'Argent unveils the brand-new Bar des Maillets d'Argent, which is now an essential part of the new experience. Joyfully, in this comfortably furnished setting with ochre sofas, a fireplace, and a library, you can now sit down for a very chic breakfast starting from 9 AM. The great deal? The €19 menu includes a hot beverage, freshly squeezed juice, and pastries or toast straight from the Boulanger de la Tour (right across the street and among the best in Paris).
Prefer the aperitif team? After work, settle in at the bar for a toast with a well-shaken cocktail like the Chukker (apricot, verjus, white vermouth... €28) or the Pink Mademoiselle with calvados infused with lemon verbena, in addition to classic options available upon request.
Psst: A true all-day hangout, the Bar des Maillets d'Argent also offers daily lunch specials (veal blanquette, pike quenelle... €39) and snack options with tempting pastries (whipped cream tart, fruit charlotte…).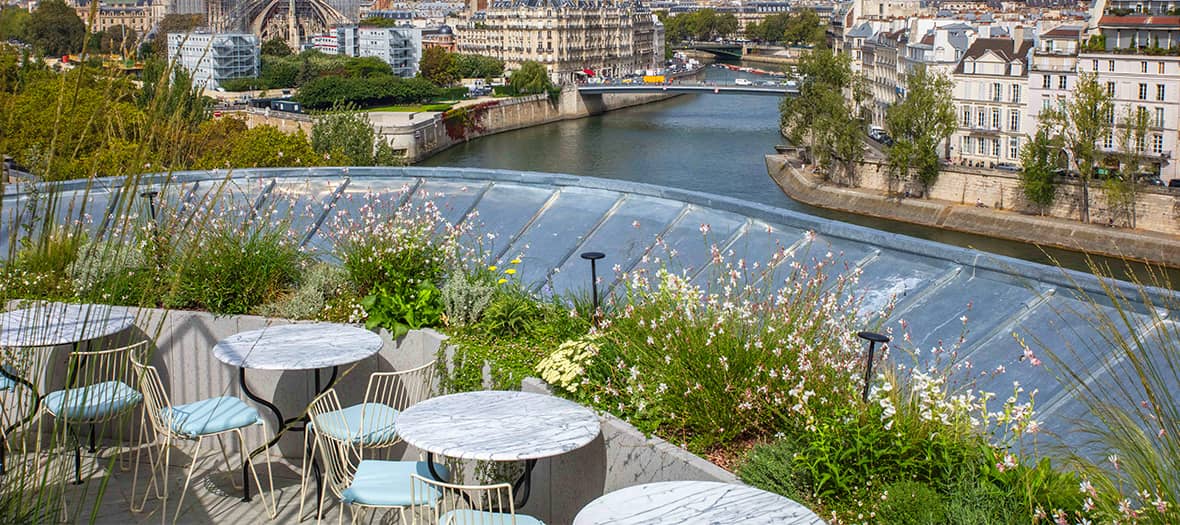 The Roof of the Tour was previously unused. Now, secured and greened, you can enjoy an extraordinary 360° view of the Seine, Notre-Dame de Paris, and the Île Saint-Louis: the ideal spot for a romantic drink for two. On the menu, you'll have a tough choice between a glass of Chablis (€30) or Menetou-Salon (€20), unless you opt for a glass of La Tour d'Argent champagne (€28), to be paired with an incredible terrine and bakery bread (€42) or a selection of cheeses (€22).
The Bar des Maillets d'Argent is open daily from 9 AM to midnight.
The Roof of the Tour is open from Monday to Friday from 6:30 PM to midnight and from noon on weekends.
© Matthieu SalvaingAlso, discover where to have breakfast in Paris and three new festive dining spots in Paris.