This is the good eco-responsible news that will delight lovers of fine bubbles and green vibes ... A real lasting novelty in the world of excellent champagne , Perrier-Jouët breaks away from conventional boxes and creates a new gift box that 'part of its commitment to nature .
An ecobox made in France FULLY recyclable
Maison Perrier-Jouët revisits the codes of champagne by inventing an object that reconciles beauty and environmental commitment. Founded in 1811 by a young couple in love with art and nature, the House continues to cultivate a symbiotic relationship with nature and to perpetuate a know-how dedicated to revealing the essence of Chardonnay, its signature grape variety.
The result of two years of R&D, this new eco-designed box hides the exceptional Perrier-Jouët Blanc de Blancs cuvée . Completely recyclable, it is made from 100% natural fibers from FSC classified forests. Its fully embossed minimalist decor limits ink usage, no varnish is used and the weight has been reduced by 30% to limit the environmental impact.
Inspired by nature and Art Nouveau, the Ecobox is adorned with delicate floral motifs representing the Japanese anemone, designed by Emile Gallé in 1902 for the Maison Perrier-Jouët. A flower that has become the emblem of the House!
In short: it is the chic and responsible box to offer yourself or to offer for holiday dinners ... At the most specialized wine merchants in Paris, at the Grande Épicerie and at Lavinia .
Maison Perrier-Jouët:
Séverine Frerson, a cellar master committed by nature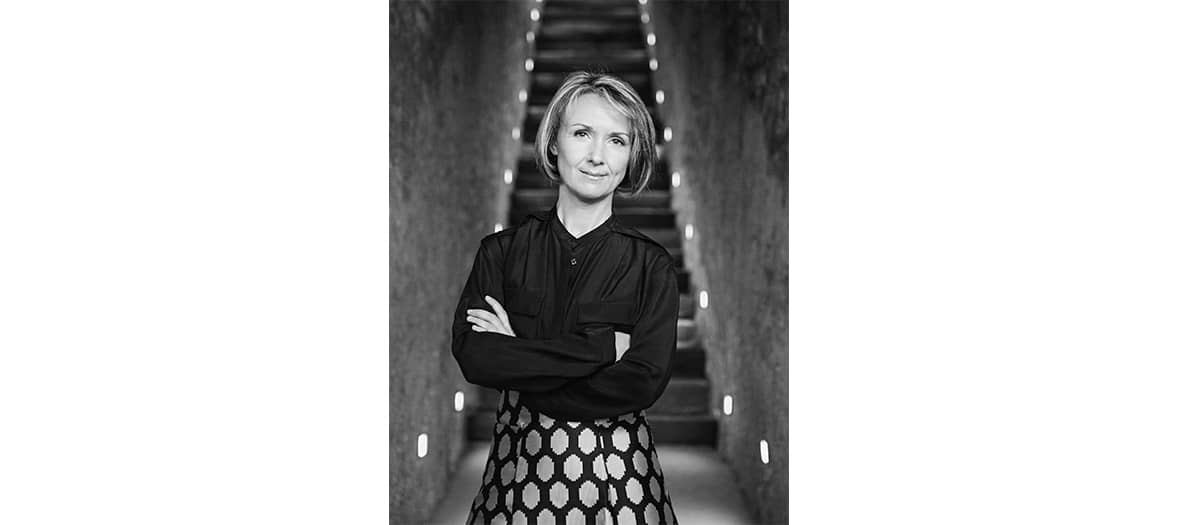 © Jean-François Robert 8
In more than 200 years of existence, Maison Perrier-Jouët has known only eight cellar masters. Séverine Frerson received the key to the House a few months ago, becoming the eighth Cellar Master and the first woman to hold the position at Perrier-Jouët. Séverine Frerson is now the guarantor of the floral and complex style of Perrier-Jouët cuvées, and is also responsible for continuing the House's commitment to nature.
The Art of Revealing Nature since 1811.
Where can you find Perrier-Jouët cuvées? At wine merchants, at the Grande Épicerie and at Lavinia.
All the information on www.perrier-jouet.com
ALCOHOL ABUSE IS DANGEROUS FOR HEALTH. TO CONSUME WITH MODERATION.