Are you looking for the perfect traditional galette, a yummy brioche des rois or a gluten-free version? To celebrate Epiphany: we scouted all of Paris in order to come up with the galette of your dreams. Just make your pick.

The most traditional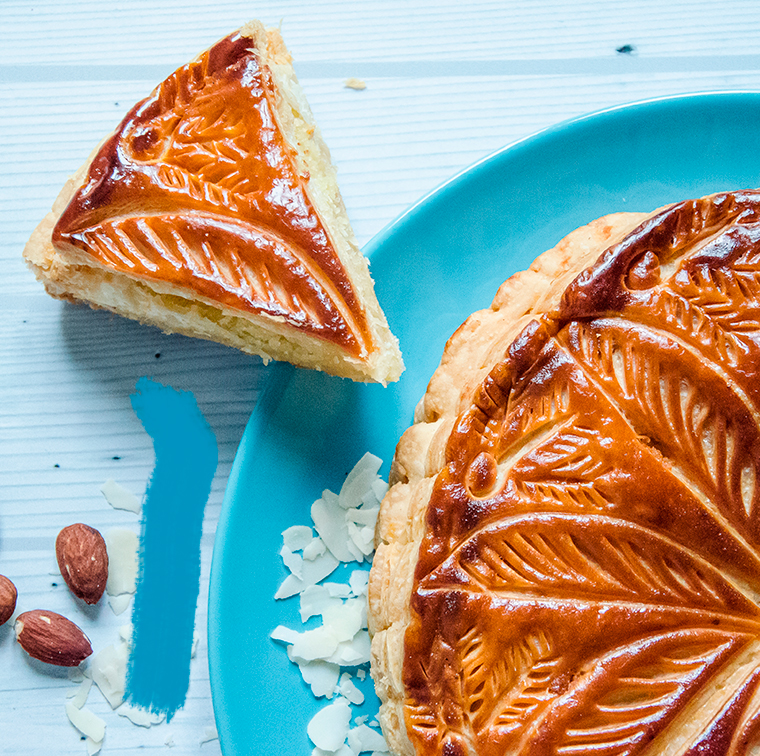 The bakery Douceurs et Traditions, where the brilliant Abdellah Mourag officiates, is right on target. Already rewarded with the first prize for the best Almond galette in 2017 (and 3rd prize for best croissant), Douceurs et Traditions excels once more in terms of this great classic executed to perfection. And with reason, the chef features the best products: flour from the Moulin du Char, AOP butter from the Montaigu dairy and house cream of almond… Yum! Is there someone under the table?
€15.20 for 4 persons; €22.80 for 6 persons; €30.40 for 8 persons; €38 for 10 persons
Boulangerie Douceurs et Traditions, 85 rue Saint-Dominique, 75007 Paris
The most gem like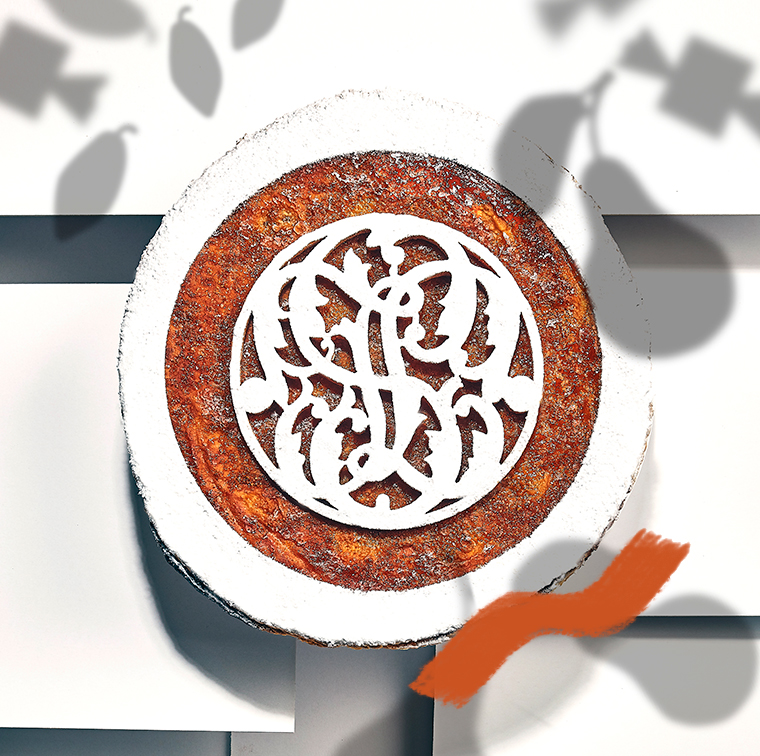 The most gourmet collab in January happens to be … in this Dalloyau x Gas Bijoux galette. Inside? An exquisite almond-nut cream associated to chips of soft caramel with vanilla and cubes of poached pear with caramel. But mostly, a "Charlie" lucky charm, iconic gem of Gas Bijoux, in metal with pink, yellow or white gold effect. The must? 5 lucky charms stamped with a "won" leading to a purchase voucher of 150 € at Gas Bijoux. It's still Xmas, nothing is stopping you from indulging in a second slice to force destiny…
€45 for 6/8 persons
Where to find it? In all the Dalloyau boutiques.
All the info on www.dalloyau.fr
The most "brioche provençale"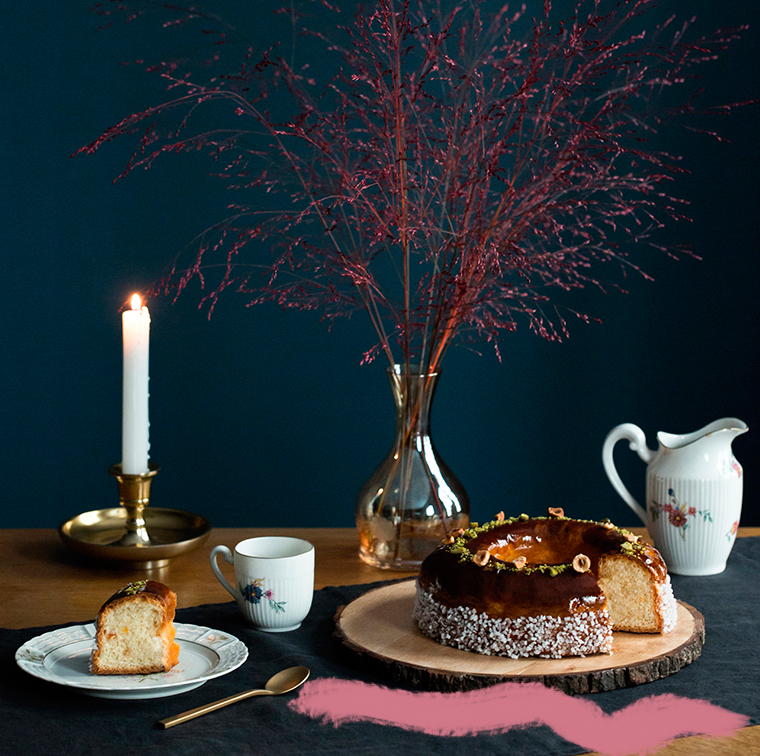 The chef #gourmandcroquant does it again with his amazing kings' brioche "just like in Provence" with orange blossom, pistachio, glazed fruit, zest of orange. A real killer signed Cyril Lignac, available in all his Parisian pastries !
Kings' cake for 6 persons: €27; individual €4.50. Available in its 5 Parisian pastries. All the info on www.gourmand-croquant.com
The most truffled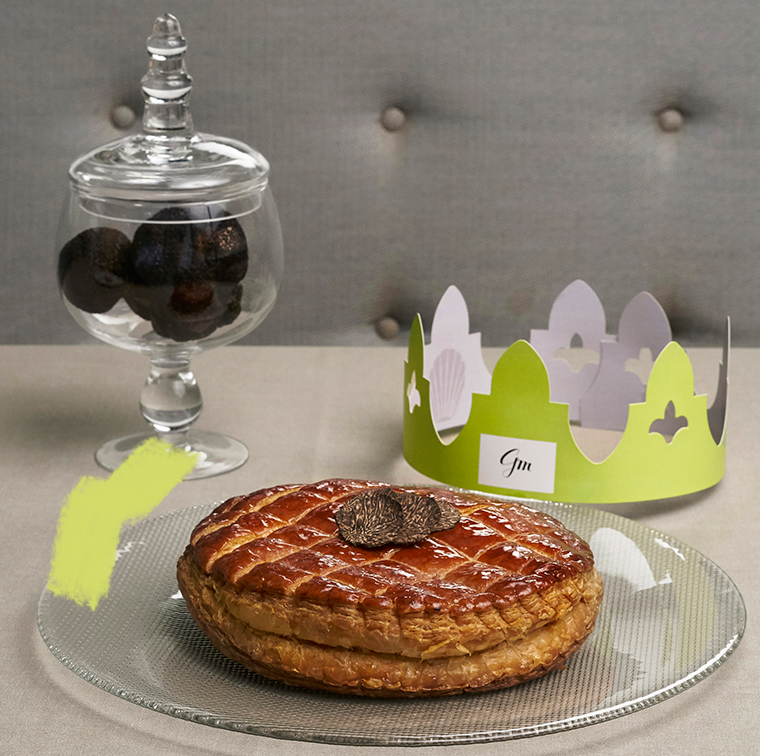 A galette with truffles? Daring! A successful wager for Maison de la Truffe, who gave carte blanche to pastry chef Gilles Marchal. Result, a resolutely traditional base (almond powder, crushed hazelnuts from the Piedmont) inlaid with black gold (black melanosporum truffle). The ultimate Parisian snobbism.
€45 for 4/6 persons
Available in his boutiques at Madeleine, Marboeuf, Bon Marcé and Lafayette Gourmet, and on www.maison-de-la-truffe.com
The "à la carte" plus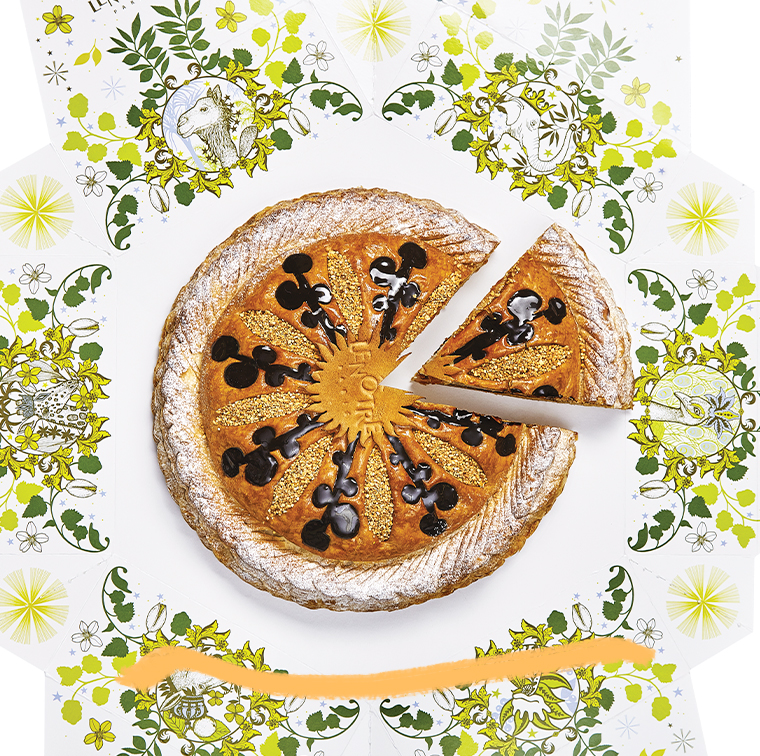 Before closing their Atelier Éphémère, Maison Lenôtre hit the bull's eye with a wild galettes bar. Almond galette (€28), a fruity galette with fresh caramelized pineapple (€32), brioche from Bordeaux (€30), all the creations are available including a new one, Odyssée Flamboyante, a mix of mango, passion fruit, pistachio, Spanish almond, presented in an origami-style worthy of leading names in the world of luxury (€59 for 10 persons).
Bar à galettes until the 13th of January 2019. 36 rue Etienne Marcel, 75002 Paris
All the info on www.lenotre.com
The most "palace"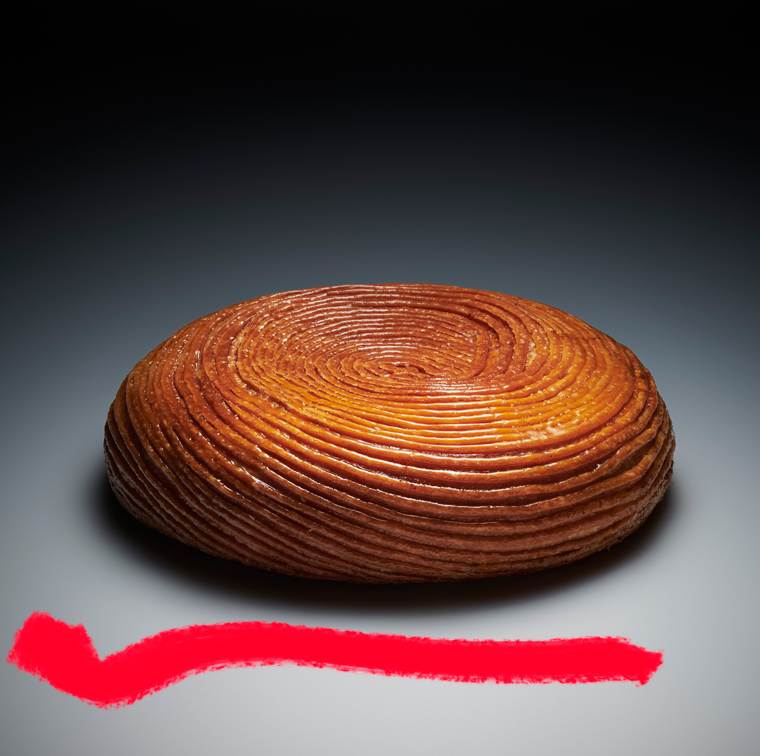 Impossible to miss this small gem signed Maxime Frédéric, sold in the ephemeral pastry of the George V… Light and crispy, this couture galette is stuffed with tasty frangipane perfumed with orange blossom and chestnut tree honey. Yummy! Just the kind of luxury we love.
Available from the 1st to the 7th of January at the Christmas Pop-Up. €65  for 6 persons. All the info on www.fourseasons.com
31 Avenue George V, 75008 Paris
The most Mediterranean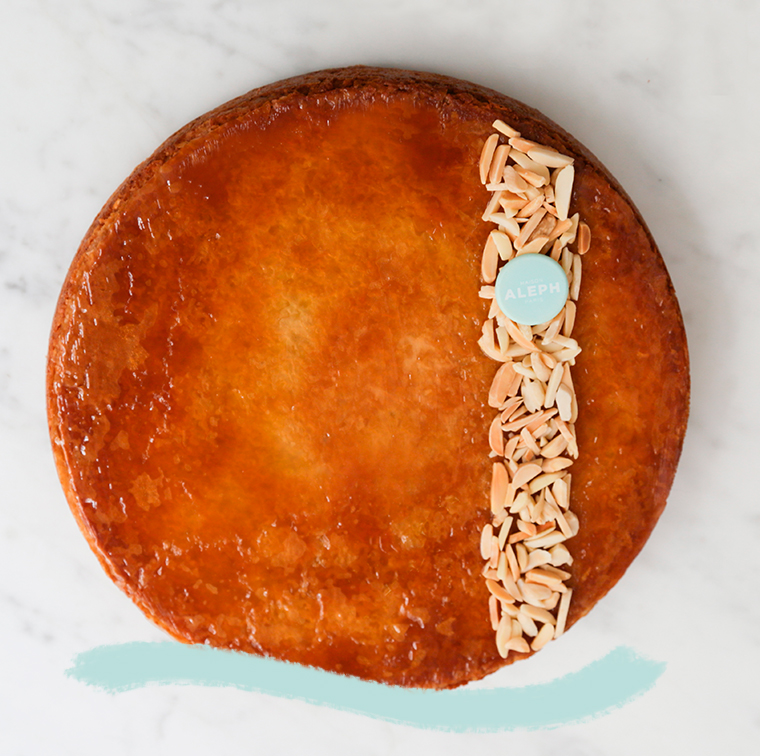 Maison Aleph, is the amazing pastry shop of Myriam Sabet in the Marais, that produces a modern reinterpretation of the Levantine pastry with a very Parisian couture touch. For the Epiphany, she mixes the codes of the good traditional galette twisted with a flaky caramelized crust, garnished with an almond cream from Valence infused with orange blossom. We are already shivering.
€25 for 4/6 persons or €5.50 per slice
Available in the boutique and online
20 rue de la Verrerie, 75004 Paris
The most "at home"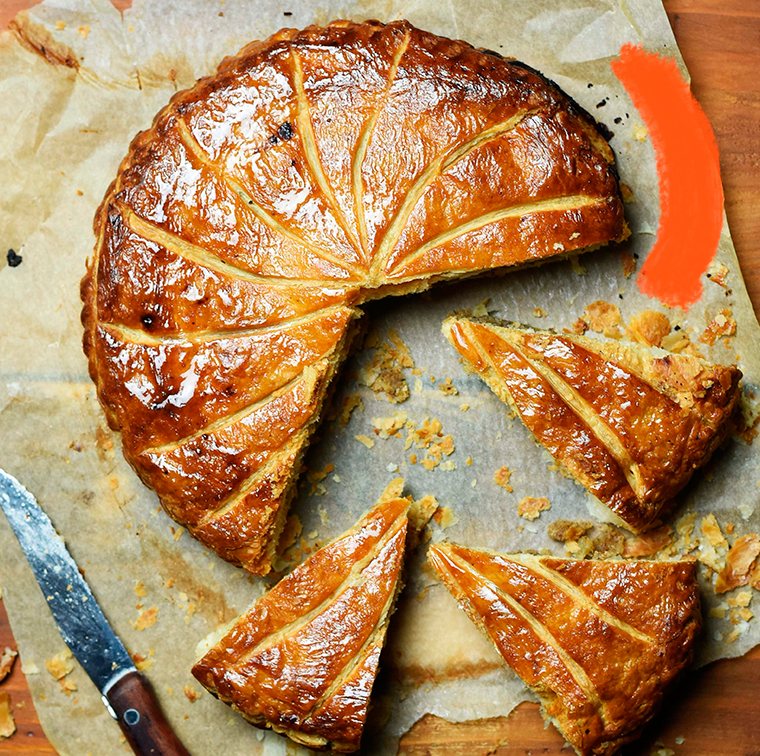 Lazy bones are going to be delighted. In the category "always more", Frichti delivers in 20 minutes a superb marzipan galette, just out of the oven, concocted with love and fresh products. Tutto bene.
6 persons: €20
Available online starting the 3rd of January, during 3 weeks.
The most bling-bling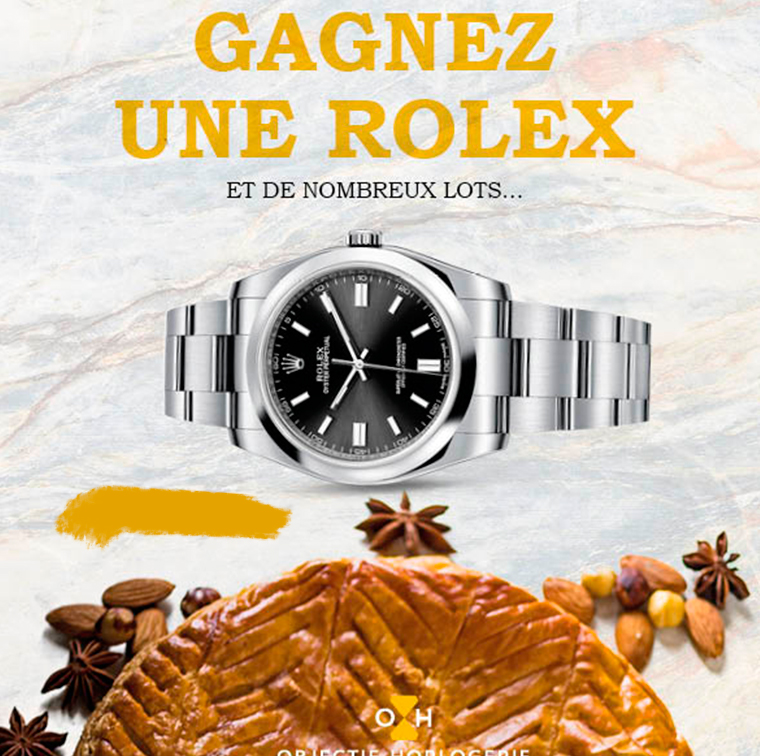 A Rolex is hidden in the galette! Who wants a slice? To try your luck, quickly order yours on the internet site of Objectif Horlogerie (until the 22nd of January) so you can have one of the 500 galettes by pastry chef Eric Bernier delivered to your house. Each one comes with a coded cart that will enable the one who finds the lucky charm to discover their gift. The most lucky one will win a watch with the famous crown. Royal.
€24.90 the galette for 6 persons, available on line
The most no gluten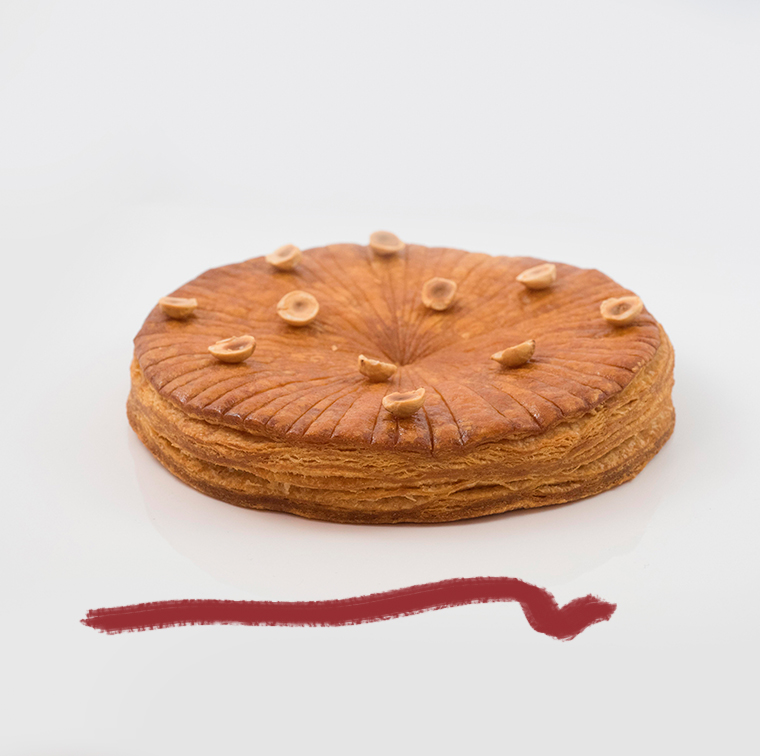 It looks like a galette, tastes like a galette… But without gluten. A no gluten specialist, the Sitron pastry shop offers an ultra-seductive alternative: a reversed flaky pastry made with rice flour and organic corn, associated with marzipan made from raw almonds crushed in-house, if you please. Available in the 2 addresses of the flagship and delivered by Deliveroo for lazy bones.
€24  for 4 persons
Available in boutiques, all the info on www.sitron-sansgluten.com


Also discover the ephemeral pastry shop that makes Paris vibrate