Fashionistas do not have a monopoly on stylish accessories. The proof with these 12 too beautiful pieces that you would steal from your favorite dog. Or the art of making your pet a fashion beast...
A tartan Barbour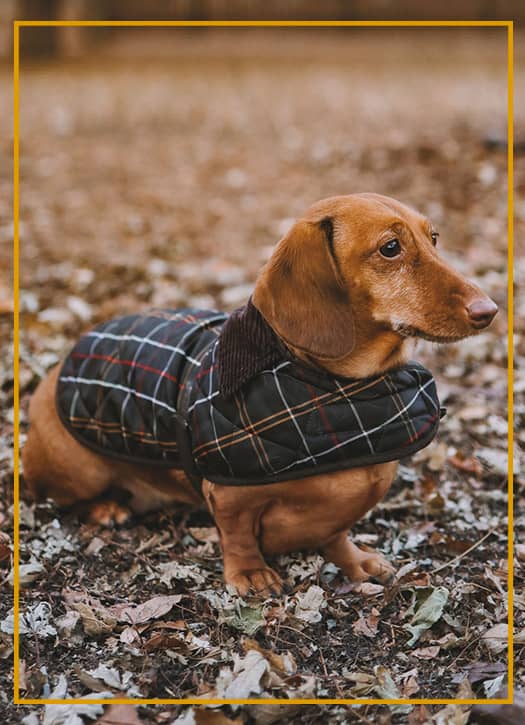 A style icon for all vintage bikers and Sunday hunters , the Barbour remains the best solution for weathering heavy clouds while staying dry. The Royal Family 's favorite label offers its star tartan -lined coat for dogs (hunting or not!), and it's definitely the ultimate all-terrain piece. A lifelong investment that won't go bad anytime soon.
Find all the models from €71.96 on www.champgrand.fr
A harness that shines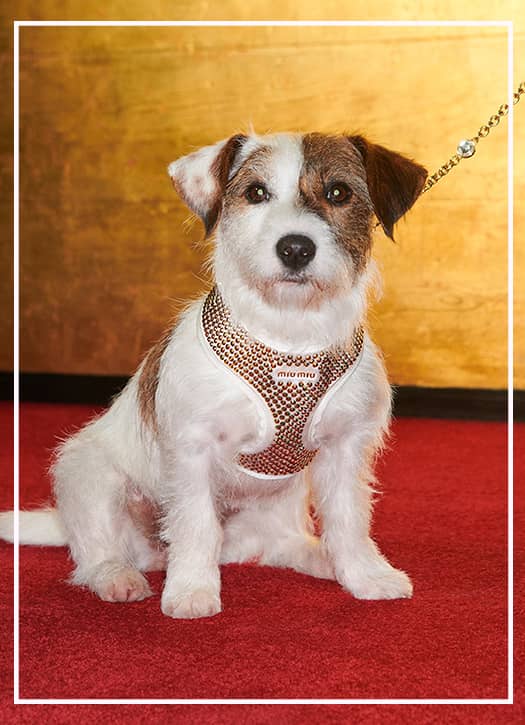 Miu Miu had to get involved so that the Parisian doggies shine with a thousand lights with a very comfortable sunglasses harness… with a logo and adorned with crystals, of course.
Satin pet harness, Miu Miu , €460
A small Diesel jacket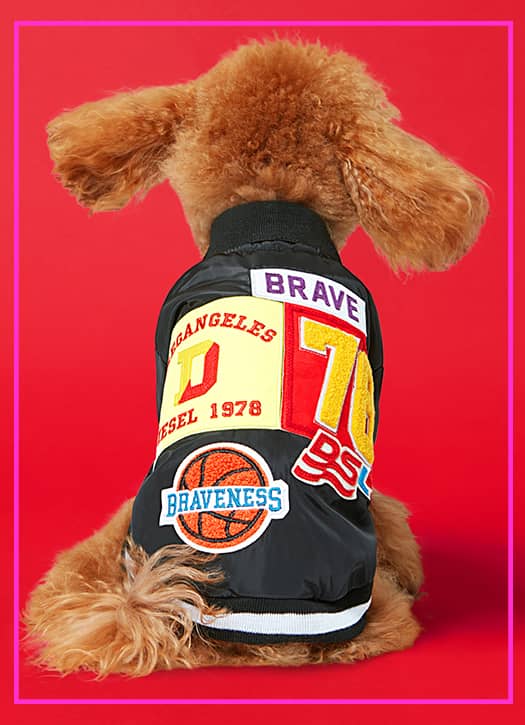 It's hard to get more adorable than this aviator jacket with patches by Diesel , to be held in place with press studs for a resolutely badass look. When will it be the same for us?
Bomber jacket, Diesel , €160
A branded necklace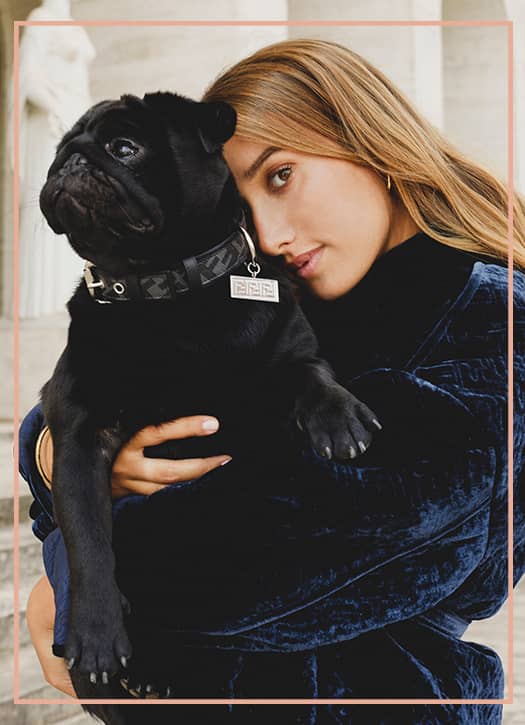 A discreetly luxurious piece adorned with the Fendi logo in gray and black, or in signature brown tones with a silver medallion. For deluxe hens only.
Black fabric necklace, Fendi , €220
A medal in his name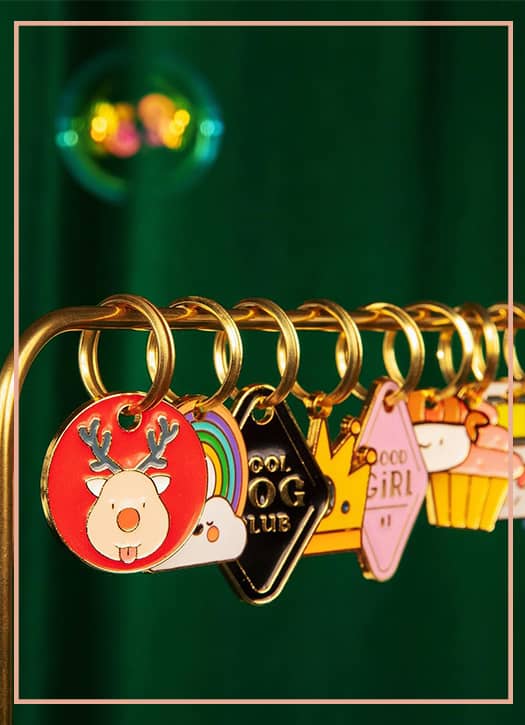 The round or nonos-shaped medallion, very little for the Bandit creative team , which offers the little jewel of the doggie in funny versions to hang on the collar or on the harness: pizza, cloud, princess, burger, cupcake, avocado, fries, sneakers... To be engraved with the owner's name and telephone number in case of escape.
Medals to engrave, Bandit , 16 €
A checkered canadian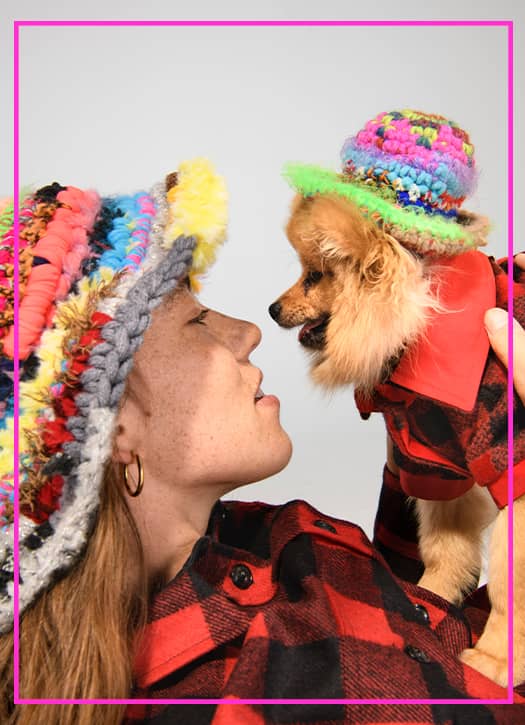 An outer garment to reconnect with your natural instincts in a very warm Woolrich Canadian plaid jacket, in wool and with press studs.
Overshirt, Woolrich , €120
colorful rope toys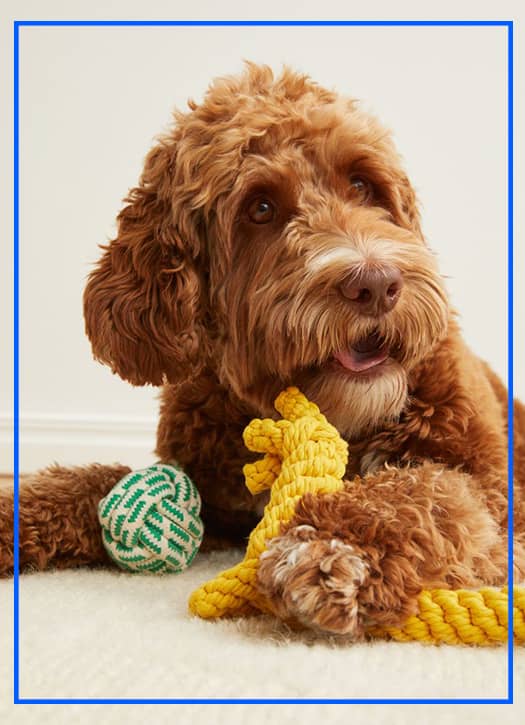 Perfect to throw and not ugly to leave lying around the living room, H&M rope toys are the perfect gift that will keep him busy and build his jaw muscles.
Set of 2 dog toys, H&M , €19.99
A cashmere sweater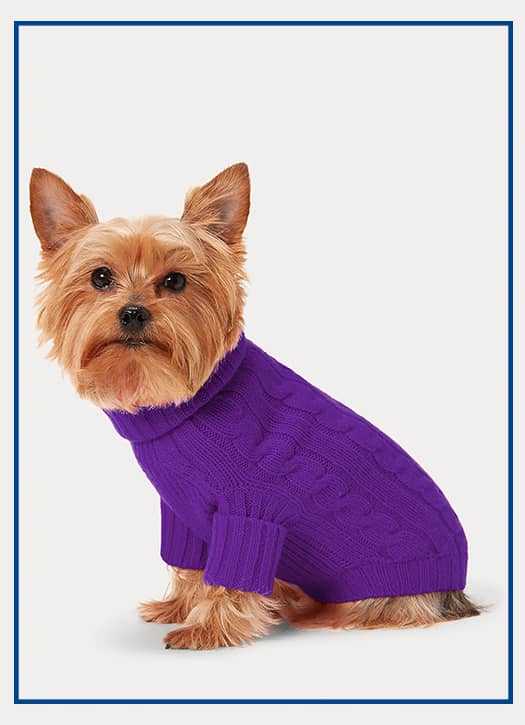 Chic down to the last detail with its turtleneck and braided knit, Ralph Lauren's cashmere sweater for dogs is THE very stylish must-have to brave the cold. Also available in wool with the signature teddy bear (€169), in a hoodie version (€85), very Balmoral quilted jacket (€169) or downright polo shirt for spring (€55).
Wool Polo Bear dog sweater, Ralph Lauren , €199
A designer basket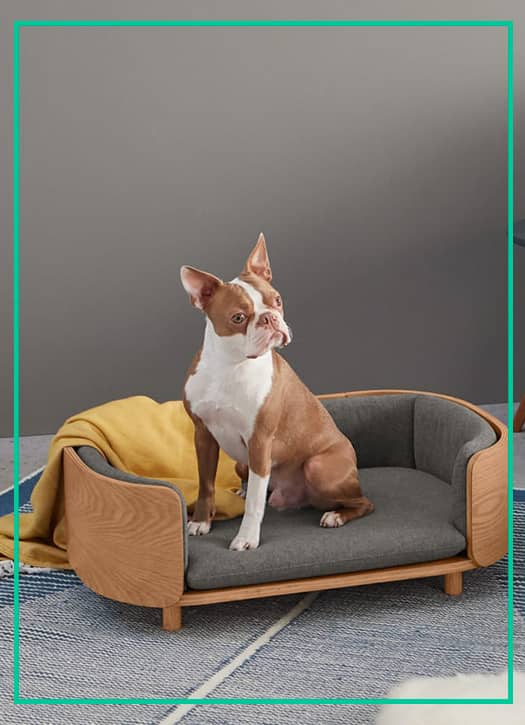 We have rarely seen such a stylish basket . Definitely a sofa for dogs signed Made to make your living room a model of good Scandi taste with its natural wood structure, its removable cushions to put them in the washing machine and its little feet to raise Her Majesty.
Sofa-style ash basket, Made , €199
A luxury travel bowl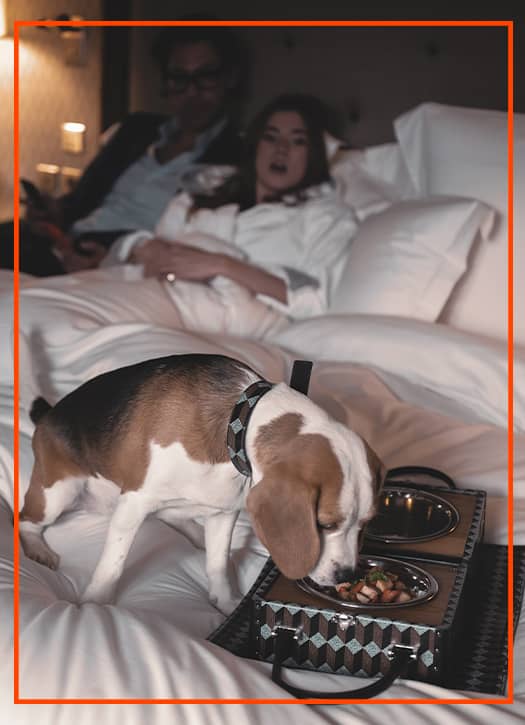 It's a total crack. Iconic trunk maker, Au Départ has imagined with the pet friendly palace Crillon a capsule for dogs as elegant as it is decadent. Evidenced by this double travel bowl to
Travel bowl, Au Départ x Crillon , €1,800, available at the shop on the ground floor of the Crillon, 6 place de la Concorde, Paris 8th.
A hands-free leash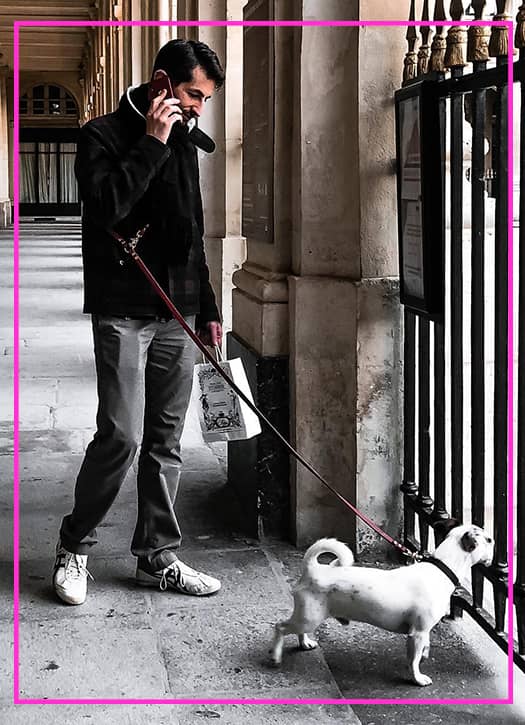 Very practical for masters always on the phone or with a latte in hand, Crapule has made the hands-free leash its star product. Ideal for a safe walk and to teach him to walk on foot.
Leash Paname, Crapule , 59,90 €
A matchy matchy harness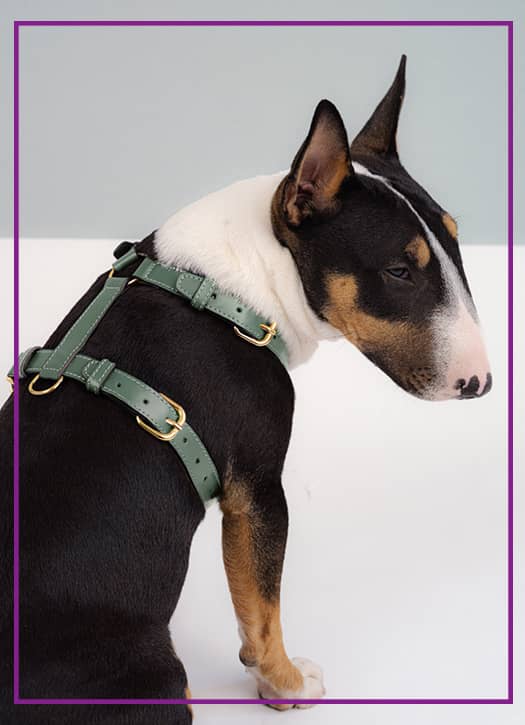 The brand of devilish fashion bags Astré offers an H-shaped harness that will have taken a year of research and development with an osteopath for dogs before being released. Made to order and even available to measure, it is even more chic when you know that its designer Astrée has worked for Berluti , Chloé and Givenchy ...
Customizable Palais Royal harness, Astré , from €149, made-to-measure from €219
Also find leather goods for Parisiennes and their dogs and the first Klep's store in Montorgueil.