It's the holidays! Take advantage of this well-deserved break to fill up on unusual outings and original activities. Ice rink , champagne sabrage , surfing … One thing is certain, you will not be bored.
Attend a concert by candlelight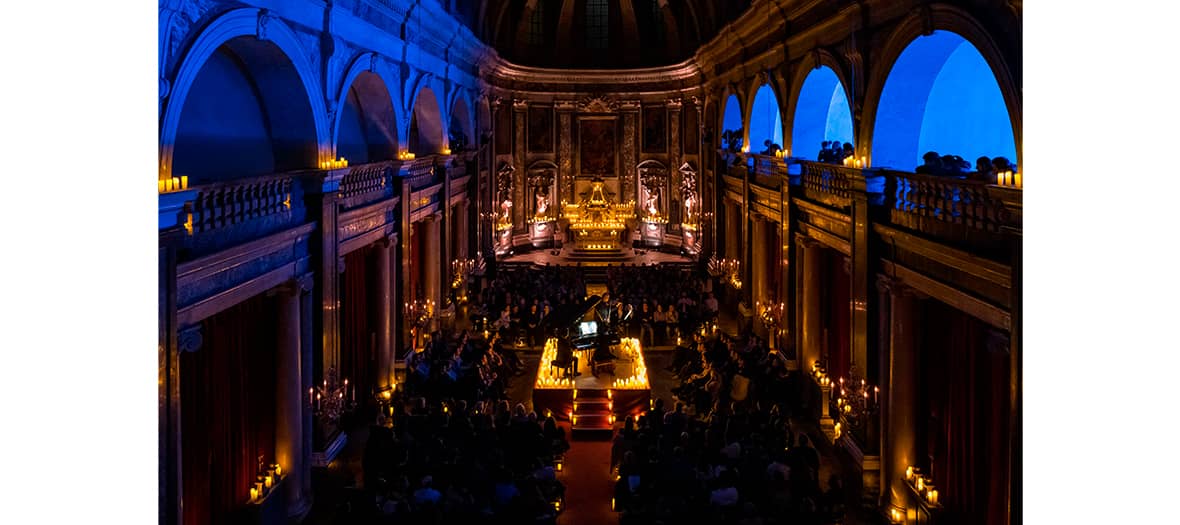 It is an experience to live at least once in your life: attend a live concert of classical music in an exceptional place by candlelight. In this singular context, the music suddenly takes on a new dimension and the atmosphere instantly becomes romantic.

Dates to remember ? Meet at the National Institute for the Young Blind on December 22 for an evening tribute to the Beatles (€ 35), on December 23 for a Sting & The Police evening (€ 35) and on December 27 at the Théâtre du Musée Grévin for a hip hop concert during which pianist Luigi Ranieri Gargano will perform hits by Shaggy and Black Eyed Peas (25 €).
Info and reservations on Candlelight.
Enjoy a princess tea time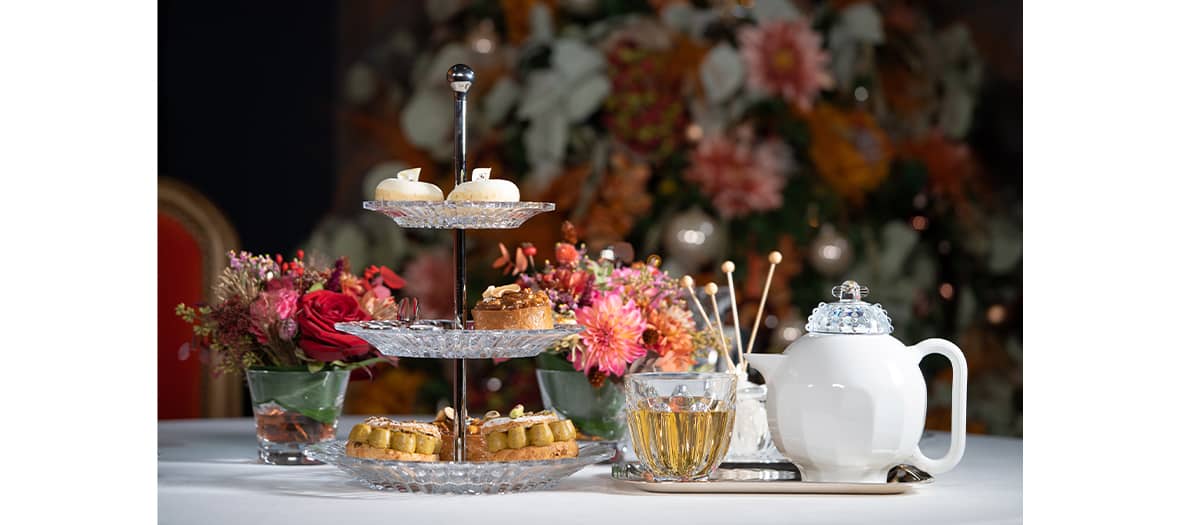 Exceptional delicacies in a dream setting: these three atmospheric addresses promise you a magical moment at tea time.
The legendary

Lucas Carton

exceptionally opens the doors of his majestic living room hidden upstairs with a breathtaking view of the Madeleine for a few gourmet afternoons around the creations of pastry chef Jordan Talbot: orange madeleine, Paris-Brest and other delicacies. .

Meanwhile, the sparkling chandeliers of the

Cristal Room Baccarat

welcome the Carrousel Baccarat, an extraordinary ephemeral tea time signed by Angelo Musa, pastry chef at the

Plaza Athénée

.

For its part, the

Cheval Blanc

creates the event with the first Christmas snack of Maxime Frédéric, a menu of goldsmith served in the enchanting setting of Limbar.
Maxime Frederic's Christmas snack , every Saturday and Sunday and Friday, December 24, € 110.
Carrousel Baccarat at the Cristal Room , until December 23. 60 €.
The Lucas Carton Christmas tearoom. Every Thursday, Friday and Saturday until December 24. € 39.
Skating in the Tuileries Garden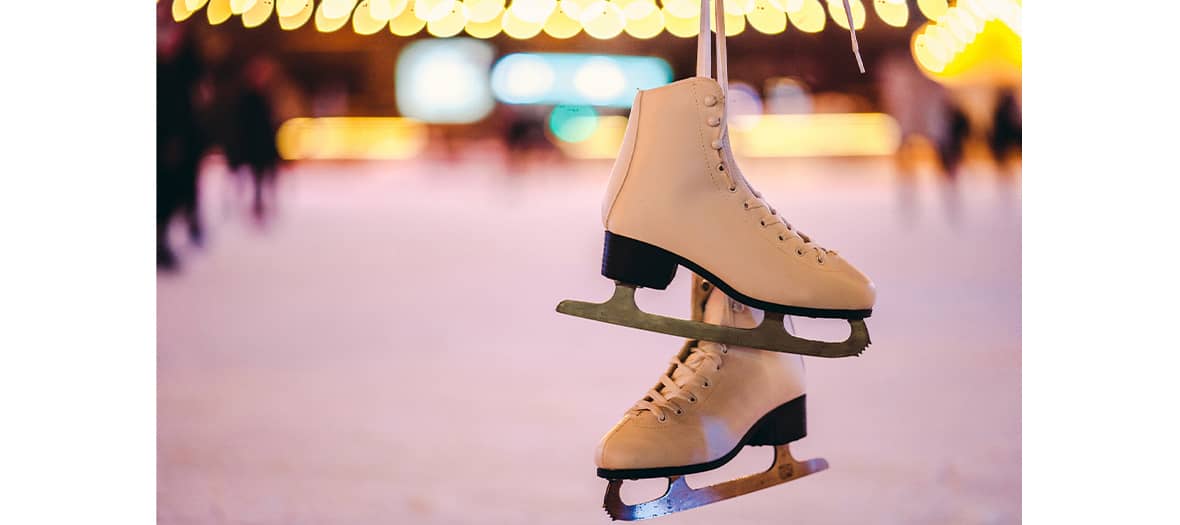 It's time to wake up the Surya Bonaly who lies dormant in you! A temporary rink of 500 m² in open lands in the heart of the Christmas market from the Tuileries Garden. The opportunity to put on the skates for a unique sliding session in an enchanting setting. Who knows, maybe you will find your Philippe Candeloro ?
And for more pirouettes, an ice rink is also held in Vincennes , on the esplanade of the Hôtel de Ville . Remember to protect your mimines with gloves!
Ice rink in the Tuileries Gardens until January 2, 2022. € 10 for adults and € 6 for children.
Ice rink in Vincennes, until January 2, 2022. € 6 for adults and € 4 for children. Online booking .
Marvel at Swan Lake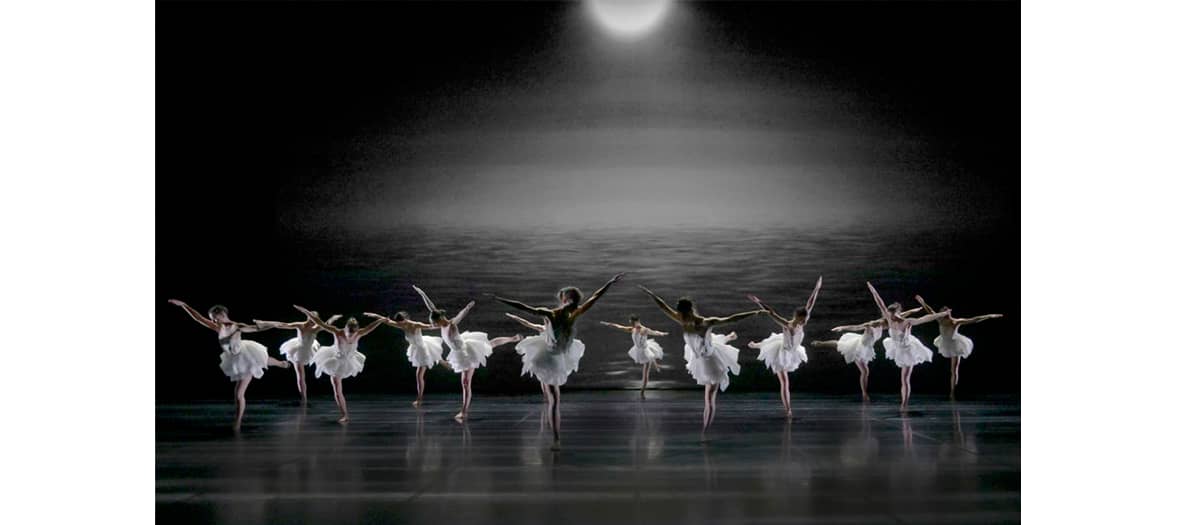 Tchaikovsky's cult ballet as you've never seen it before! Swan Lake is invited to the Royal Opera of the Palace of Versailles , under the leadership of Angelin Preljocaj .
The choreographer does not hesitate to transpose the legendary story into the context of our time. A high-flying spectacle not to be missed under any circumstances.
Swan Lake at the Royal Opera of Versailles , from December 22 to January 2. From 38 €.
© JC Carbonne
Bite into a luxury truffle burger
We dreamed of it, PNY did it. The Parisian burger tycoon (seven restaurants + a bar on the counter) ends the year on a high note with the Truffle Burger , a limited edition holiday burger: matured ground meat, melted cheddar, cream cheese with black truffle purée, egg organic dish, button mushrooms (€ 15.50).
And to escort this precious sandwich, opt without hesitation for the house fries sprinkled with Parmigiano Reggiano PDO with black truffle (€ 6.50).
Discover the Parisian addresses of PNY Burger in the Marais, in Pigalle, rue du Faubourg Saint-Denis, Gaité and Oberkampf
Take a memorable horseback ride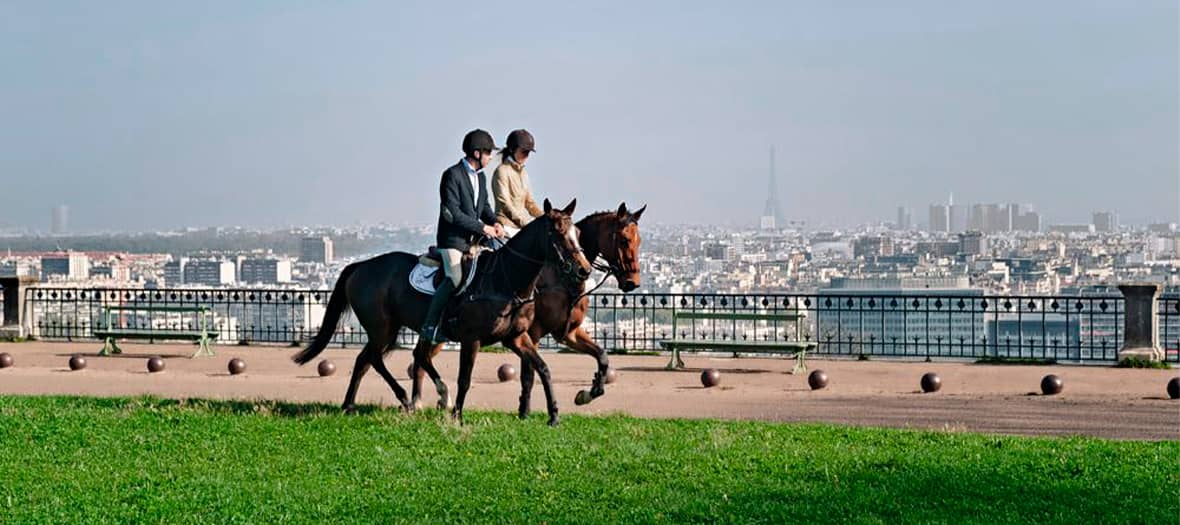 Between two views of Angélique, Marquise des Anges and Sissi , we go for a walk on horseback in the Bois de Boulogne. The Horse in the City collective provides daily private equestrian rides, accessible to beginners.
We meet in a small group at the meeting point for a coffee / croissant , before setting off hair in the winds through the 28 km of bridle path on his horse at a walk, trot, and even at a gallop! An extraordinary adventure that ends with a friendly aperitif between riders.
2-hour all-inclusive walk in the Bois de Boulogne. 290 € per person. Info and reservations on www.horseinthecity.fr or on 06 84 33 05 58.
Squat a highly stylish winter rooftop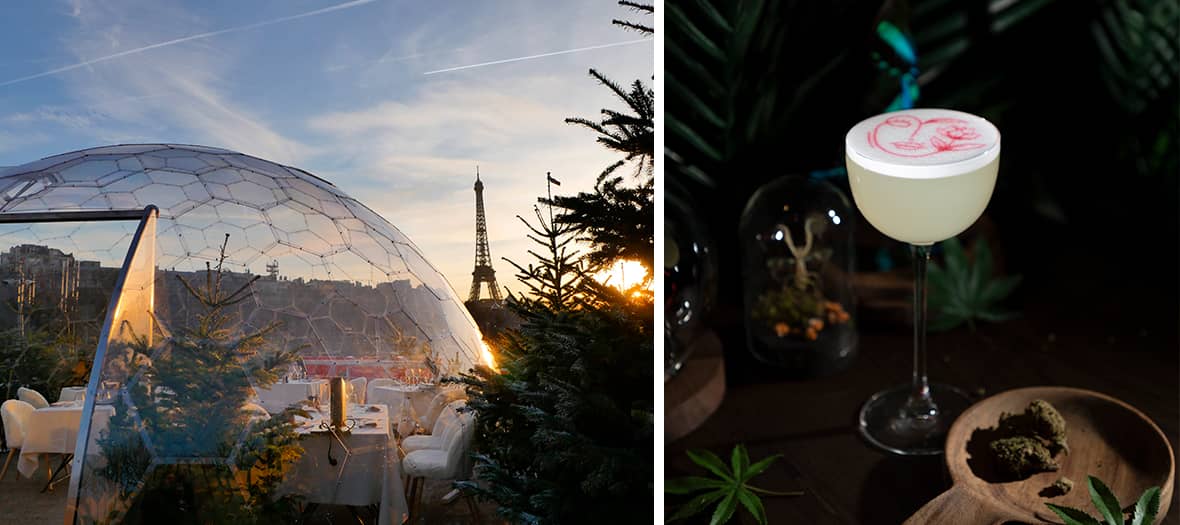 Did you adore Mademoiselle Mouche during the summer? The hot spot nestled on the Bateaux-Mouches pier is back for a decidedly cool and festive winter season. A cocktail bar and a restaurant take place inside in a bohemian chic decor.
Here, we get in the mood with lobster pasta, matured prime rib and CBD potions. Surprise! A heated bubble appears on the deck for raclette evenings with a view of the Eiffel Tower (reservation required).
Miss Mouche . Raclette for 2 people and 2 glasses of champagne, € 130.
Take a night walk in a fairytale park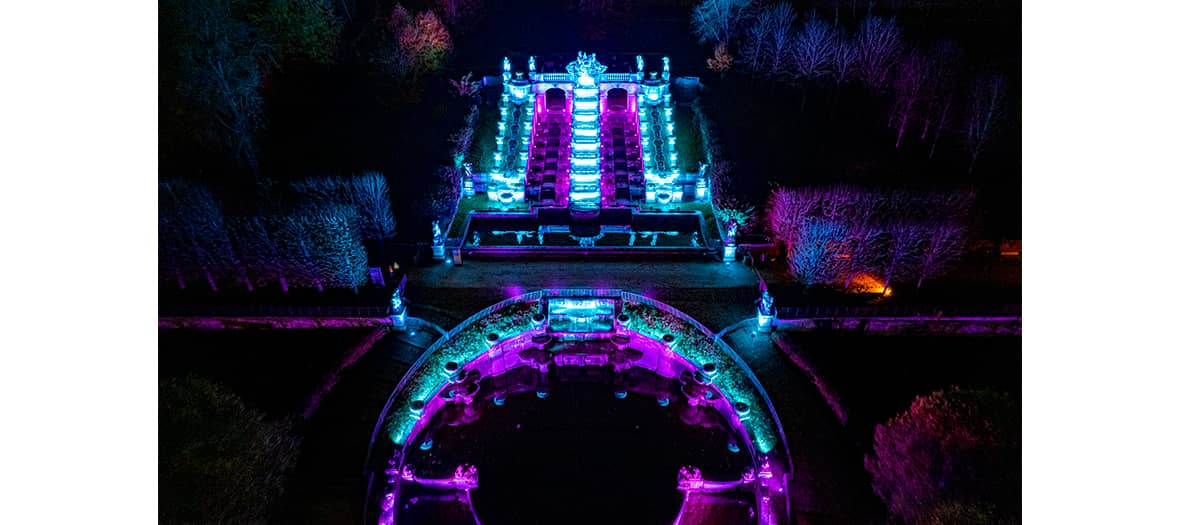 Stop the depression, we have found better than a Christmas soap opera to wake up your child's soul. At nightfall, the national domain of Saint-Cloud , a former resort of Marie-Antoinette and Napoleon , becomes an extraordinary fairy-tale universe in Paris.
This happening transports in a staging to make Marry Poppins pale with, between celestial curtains and sparkling water lilies, an enchanted walk lulled by Christmas music. You will leave with stars in your eyes.
It also sparkles on the side of La Villette with Lights! , a festival of bright and arty installations that can be discovered by moonlight along the Canal de l'Ourcq .
Lights in the Seine , until January 9, at the national domain of Saint-Cloud. Adult from p. from 20 €, child from p. from 18 €.
Lights! , until January 2 at La Villette. Free.
© Vincent Nageotte
Hit a raclette at the top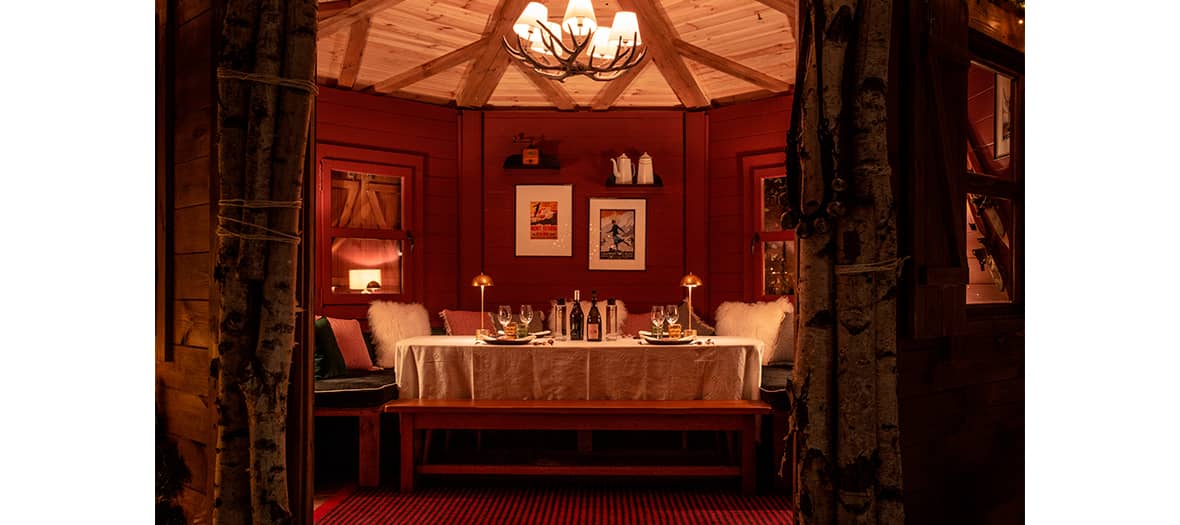 While waiting for the ski holidays, you can already squat in the altitude chalet of the Roch Hotel . For a meal in a small group (from 4 to 8 people), the 5-star hotel designed by Sarah Lavoine offers you her ultra-cocooning refuge nestled in its hanging garden, in the middle of a mini forest of illuminated fir trees.
On the program, a complete menu concocted by chef Rémy Bererd: velouté of butternut squash, Savoie IGP raclette with raw milk, Mont-Blanc chestnut and blueberry, all washed down with mountain wines. We believe it.
Petit Chalet au Roch Hotel, 28 rue Saint-Roch, Paris 1er. 67 € / person.
© Grabuge
Heat the buzzer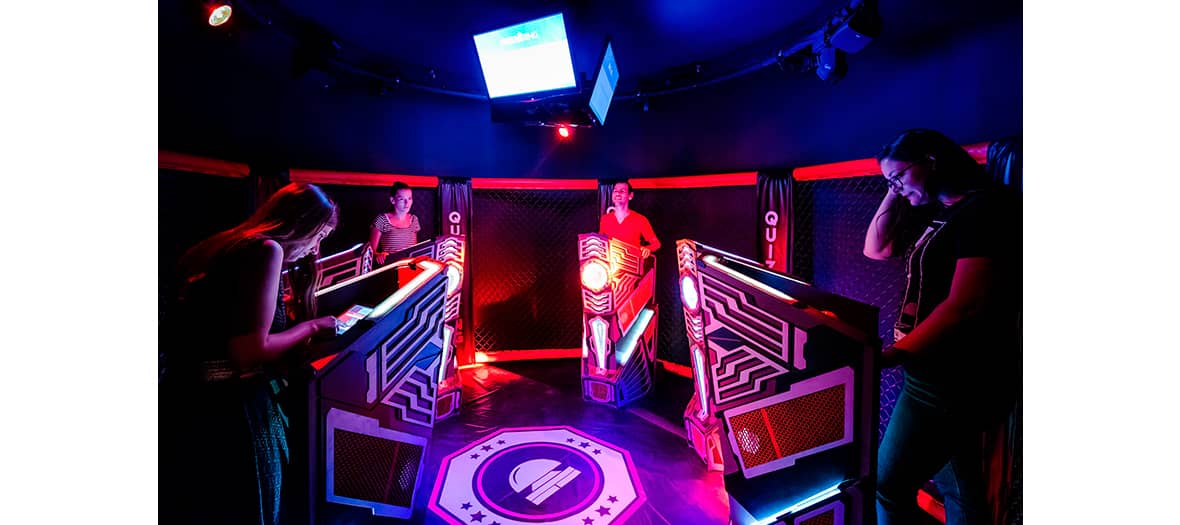 Have you always dreamed of playing Questions for a Champion ? If it's for Julien Lepers , go your way! On the other hand, Quiz Boxing offers you to live the experience of a real game show (without the cameras).
The principle: behind your buzzer, you face your friends (from 4 to 24 players) with questions of culture G in the form of multiple choice questions, blind tests and true / false. Jokers are available to prick the points of others. In short, anything goes.
Boxing Quiz 58 rue Beaubourg, Paris 3rd. From 15 € / person.
Dancing Charleston with Joséphine Baker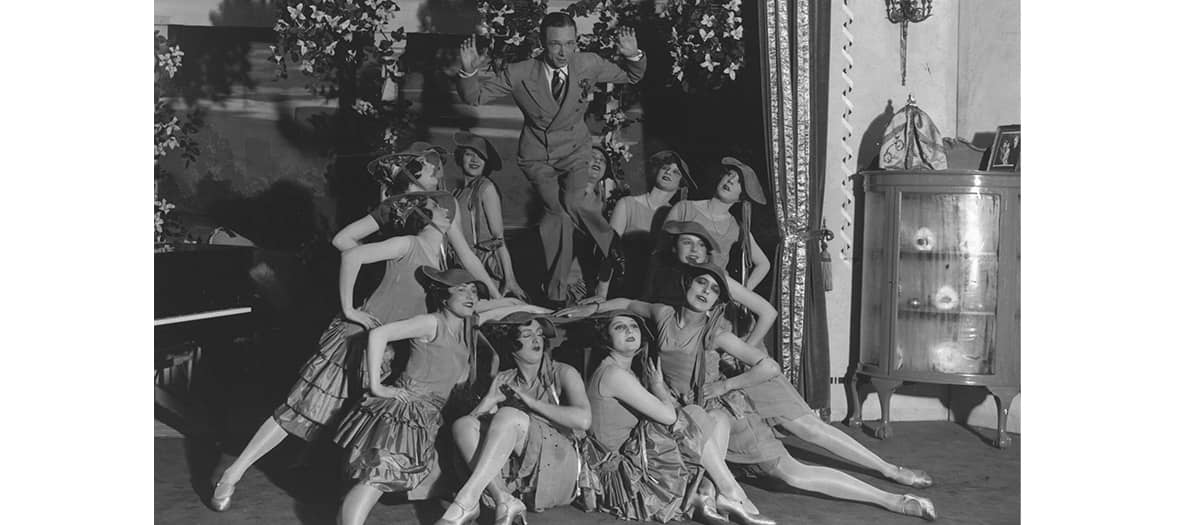 You have 8 days flat to taste the excitement of the Roaring Twenties! From December 26 to January 2, the Musée des Arts Forains will take you on a tour of the era alongside Joséphine Baker , tap dancers and retro puppets.
Charleston lessons, unusual activities and dazzling shows are on the program in this temple of fun straight out of a Belle Époque painting. The velocipede merry-go-round and other retro attractions will be open to the delight of young and old.
And also: an XXL funfair takes place in the fertile city with attractions for the whole family (until March 6).
Festival du Merveilleux at the Musée des Arts Forains , from December 26 to January 2. Adult € 18, children from 3 to 11 € 12
Go in search of Marie-Antoinette's secrets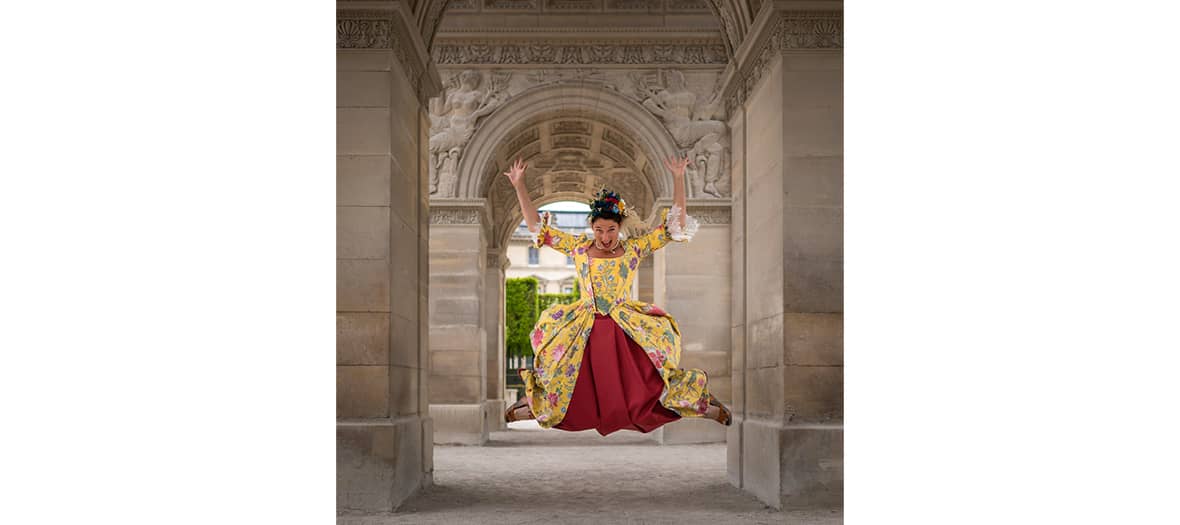 The Marquise des Potins is the 18th century Gossip Girl. And guess what? This lady of blue blood with her tongue hanging out throngs among us, determined to deliver the best indiscretions of her time on a silver platter.
In 1h30, the costumed gossip walks you in a small group in the Louvre district to tell you very crisp anecdotes on the history of France. And unbelievable as it sounds, everything she relates is 100% true!
Les Potins de Paris € 15 / person, free for children under 12.
Saber the champagne in a palace
Before toasting, we will have to slash! Every evening, at 7 p.m. sharp, the Shangri-La offers a demonstration of champagne sabrage in the style of yesteryear in its sumptuous lounges. But by the way, do you know where this tradition comes from? The technique dates back to the time when the hussars of the Napoleonic army celebrated their victory by uncorking the bottle with their saber.
Today, we capture the moment on TikTok and we drink to this magical flight with some mundane snacks: mini-croques with truffles, dim sum, prawn tempura… Cheers!
Champagne sabrage demonstration at the Shangri-La , every evening at 7 p.m. From p. from € 28 for a glass of champagne.
© Bernhard Winkelmann
Breaking your voice at karaoke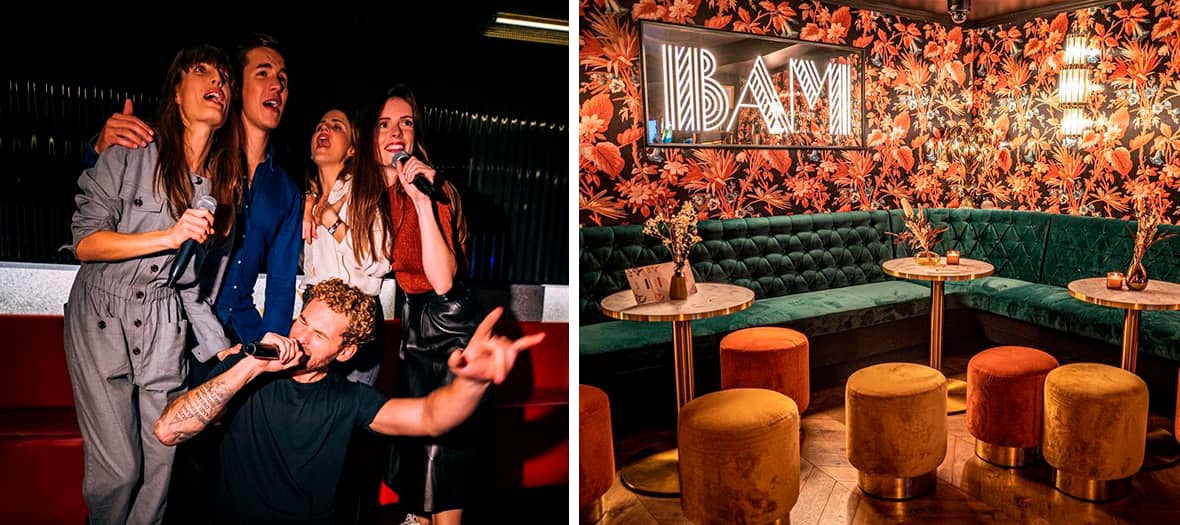 With its lounges that can be privatized for 4 to 30 people, BAM Karaoke Box allows you all the follies. From Spice Girls to Johnny Hallyday via Beyoncé and Plastic Bertrand , you can finally chill out on the hits of your favorite artists without disturbing your neighbors, and above all, without making a fool of yourself in front of strangers. So we give everything. Between two vocalizations, we refuel at the cocktail bar. Over to you!
From p. from 14 € / person. Find all the Parisian addresses of BAM Karaoke
Treat yourself to the ultimate well-being break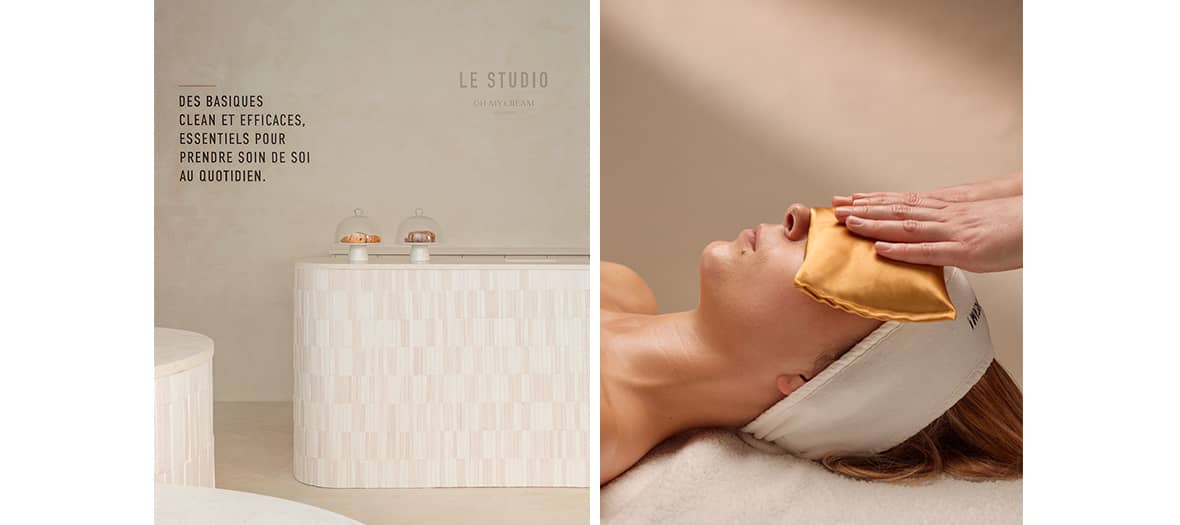 Are you gloomy and in a bad mood? Go for a glow at Oh My Cream Studio . We no longer present the Oh My Cream concept stores! and their sharp selection of clean cosmetics. Well, now the experience goes further with the very first Studio, a design and cocooning place entirely focused on well-being. It's simple: the place is a dream.

This new feel good meeting promises you a moment of pure relaxation and letting go thanks to its exclusive protocols based on the latest techniques: plumping facial treatment (80 €), body scrub (40 €), lymphatic drainage (80 €) ... Best of all, you can prolong the pleasure in the coffee shop area.
Oh My Cream Studio , 51 rue de Saintonge, 3e Paris.
Surf like in Byron Bay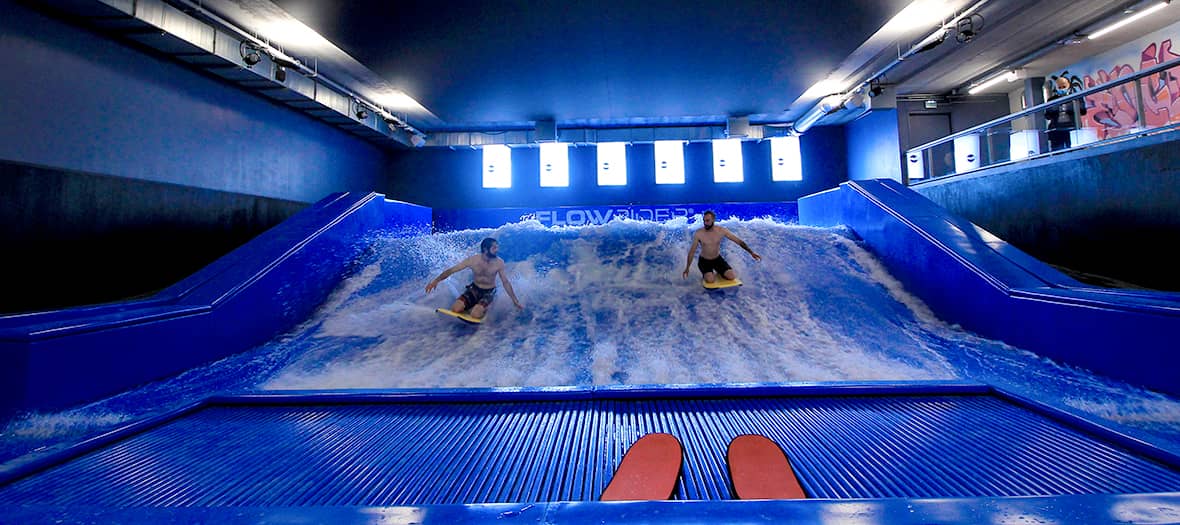 Clear water at 27 °, no sharks on the horizon, ready to tame the waves? You are not in Australia , but in the heart of the 15th arrondissement at Wave in Paris , the first indoor static surf wave complex. This new temple of sliding has an artificial wave 16 meters in length, created by splashing water on an inclined plane.
After a quick briefing, the wave is yours. Depending on your level, you have the choice of lying down ( bodyboard ) or standing ( flowboard ), in all cases we lend you the board. Let's go for 1 hour of unprecedented sensations. A fun, unusual and safe activity accessible from 4 years old.
Wave in Paris, 107 rue de la Croix Nivert, 15th Paris. From € 20 to € 45.
(Re) watch Elizabeth Taylor's filmography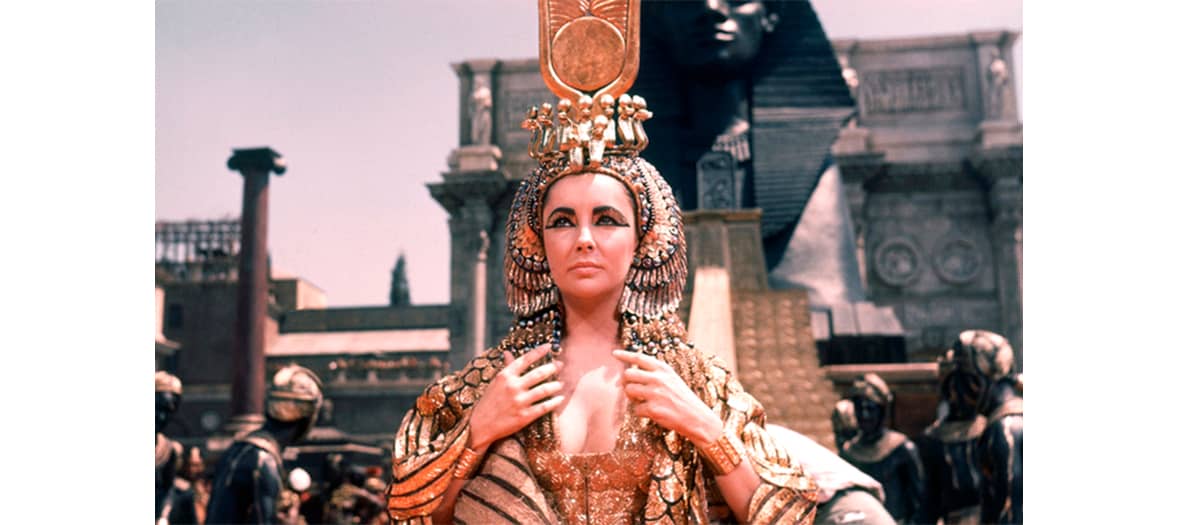 A rainy day? Nothing like a movie screening to take your mind off things. And that's good, the Cinémathèque française is dedicating an exceptional retrospective to Elizabeth Taylor , whose immense filmography reflects the evolution of Hollywood cinema over four decades. About thirty of his films, including his greatest hits, are on view until January 5.
The opportunity to (re) see on the big screen Fidèle Lassie by Fred Wilcox, the first feature film in which she appeared as a child, but also The Cat on a Hot Roof by Richard Brooks, Who's Afraid of Virginia Woolf by Mike Nichols, L 'Blue Bird and of course, Cleopatra , pharaonic film by Joseph L. Mankiewicz in which she plays alongside Richard Burton , who will become (twice) her husband.
Elizabeth Taylor retrospective , until January 5 at the Cinémathèque française. Full price € 7.
Climb walls like Spiderman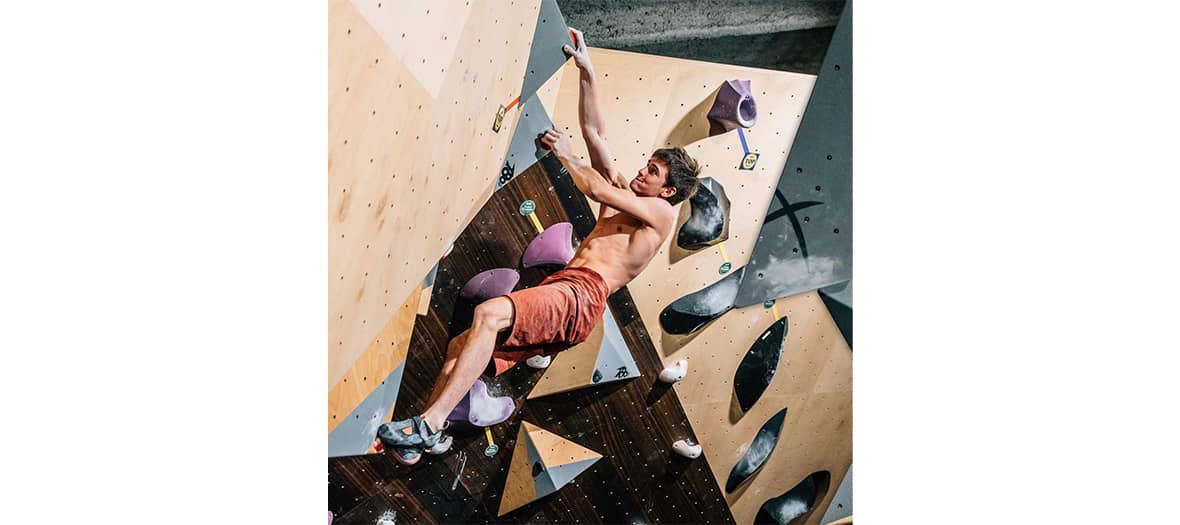 Forget Pilates and boxing : rock climbing is the hot new discipline. And for good reason, this complete sport allows you to strengthen both your whole body and your mind. We tackle good resolutions without delay at Climbing District , two Parisian addresses dedicated to bouldering, which are accessible to everyone from 4 years old (17th and 19th).
Equipment level, comfortable clothing is sufficient (t-shirt and leggings), and slippers (compulsory) can be rented on site. For those who wish, coaching sessions and internships are offered. And in the event of a fall, no risk, you will be received by the mat.
Climbing District . € 16 entry to the unit.
You can also find activities to do with your children in Paris during the holidays.