If you like Twiggy, afternoon teas, Brooks saddles, the boyish style, crumpets and strolls in London's parks, it's still time to sign up for the Regent's Bike, the new 100 % free Parisian rendezvous and also so British !
Save the date: Sunday the 30th of September - www.regentsbike.fr
Let us explain
The concept? A bike ride placed under the sign of the Brit' style! The 70's look is a must and a vintage bicycle required.  After cruising along the embankments and the small streets of Paris, an English-style brunch awaits the stylish velocipedes.
The dress code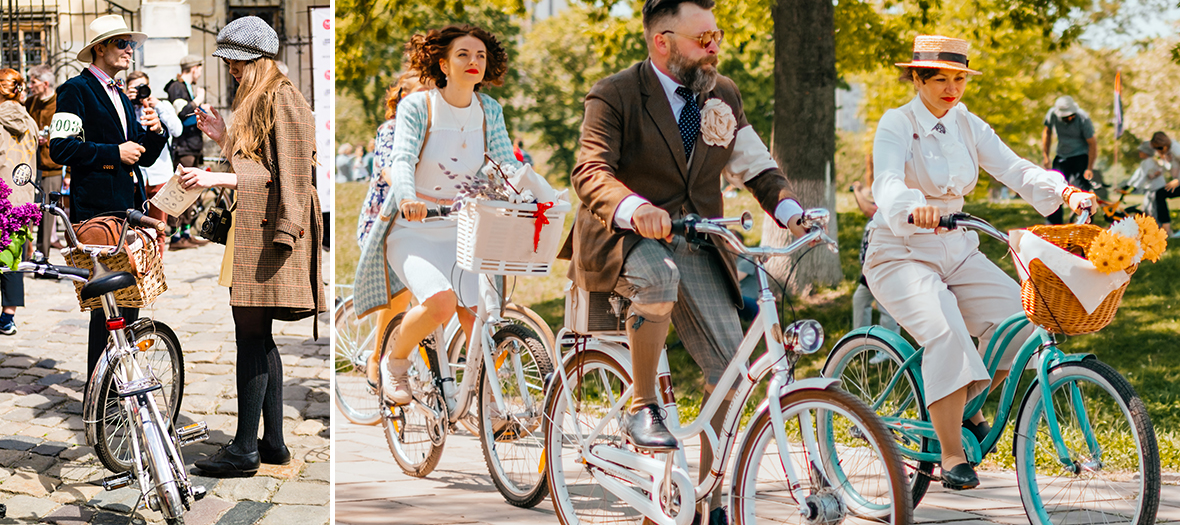 Each participant must display a British touch: Liberty dress, tweed pants, spencer... The idea is to showcase with elegance a small accessory or a cult piece of clothing borrowed from the universe of The Avengers, James Bond or The Persuaders.
Same thing for the bikes that must date back to before the 70s. You don't own a vintage bike? No importance: you can borrow one (in the limit of available places).
The Brunch
Once you reach the finishing line, a fabulous brunch will be served (for free) at the counter of Athlètes, in the Sentier (6 rue des Colonnes, 75002 Paris) in partnership with the amazing Regent's Park products that foodies are wild about. Crumpets, eggs, muffins, scones, shortbreads… A great way to spend a stylish Sunday.
Regent's Bike, on the 30th of September 2018. Free event. Infos and signing up on www.regentsbike.fr