Having a messy look to go run along the embankments or to the gym club, that was before. Ivy Park, Fabletics, Tangram, K-way and Nike jumped into the story and now ensure the coolest and trendiest styles. Here is a quick review of all the latest, trendy labels and accessories to acquire in order to be a stylish sports gal... This should deffo encourage unmotivated fashionistas to start running, take up yoga or fit ballet classes. Follow the guide!
The Tangram connected skipping rope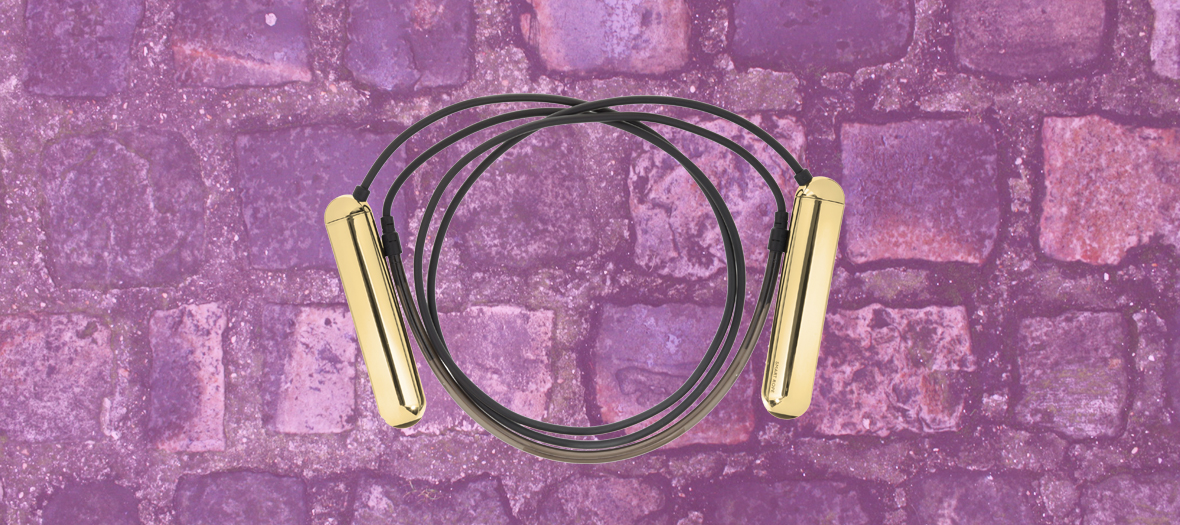 All the coaches will tell you the same thing: there is nothing better than a skipping rope to burn it off. The one by the very trendy Tangram label, to be picked up at colette, of course, happens to be the best looking with its golden handles. Ultra connected, you hook it up with an app on your smartphone to follow a great training before discovering how many calories your burned during each session. The 23 integrated LED even display live the statistics of our in the air training in front of your fave TV series or along the Seine: just start jumping!
LED Smart Rope by Tangram Factory. Exists in S, M, L and XL, starting at 89,95€. Available on www.tangramfactory.com and at colette, 213 rue Saint Honoré.
Ivy Park, the label of Beyoncé
Born from the collaboration between Topshop and Queen B, the Ivy Park collection sportswear features a series of cool and trendy pieces to sweat it out in style : a short sweatshirt with a hood, colour block tops ideal for big chests, mesh tank tops and silver running shorts, all boldly featuring their hot logo.
Collection Ivy Park by Beyoncé starting at 20€, available on fr.topshop.com and in Topshop stores.
Vomero 12 by NIKE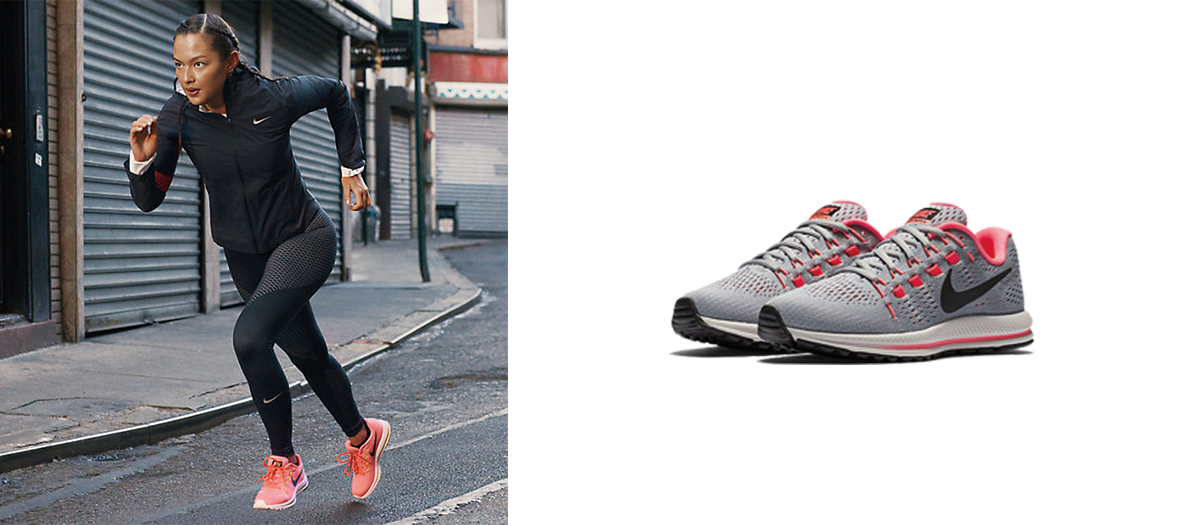 In the category "cute running shoes" that combine comfort, efficiency and style, the Vomero model has it all. One might even forget these are sports shoes. Dressed up in mesh, light as a feather to guarantee optimal speed, the Vomero 12 features a wide array of great looking colours, with a small crush for its grey and pink version, chic and filled with vitamins... To be matched up with a stylish sweatshirt and legginsg for a real Parisian fit-girl silhouette.
Nike Air Zoom Vomero 12, starting at 140€. Available on store.nike.com and in Nike stores.
The K-WAY top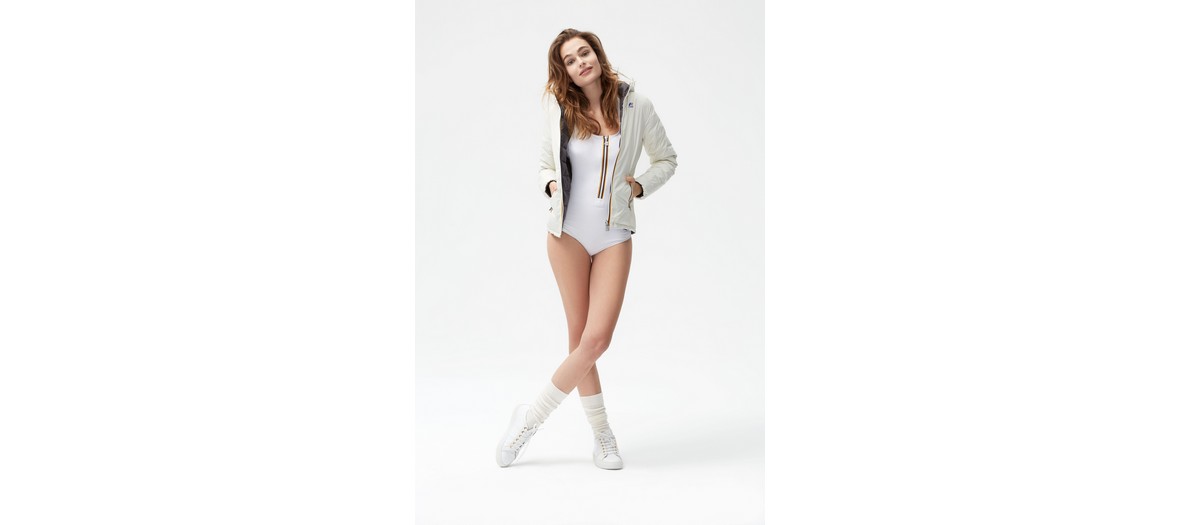 It's the hot new piece at K-way that all the hipsters are wearing… This super chic, ultra sport and technical collection of one-piece bathing suits in lycra is jus the ticket for pool and aqua-gym buffs. The detail that makes all the difference: the small emblematic house zip to show off your pretty busom and that makes your legs look longer.
Maillot K-WAY 'Sylvie', exists in red, white, blue, orange, yellow and black, 99€. Available on www.k-way.fr and in K-WAY shops, 35 rue de Charonne (11e), 27 rue de Poitou (3rd) et 5 rue Gustave Courbet (16th).
The connected jewellery watches of Michael Kors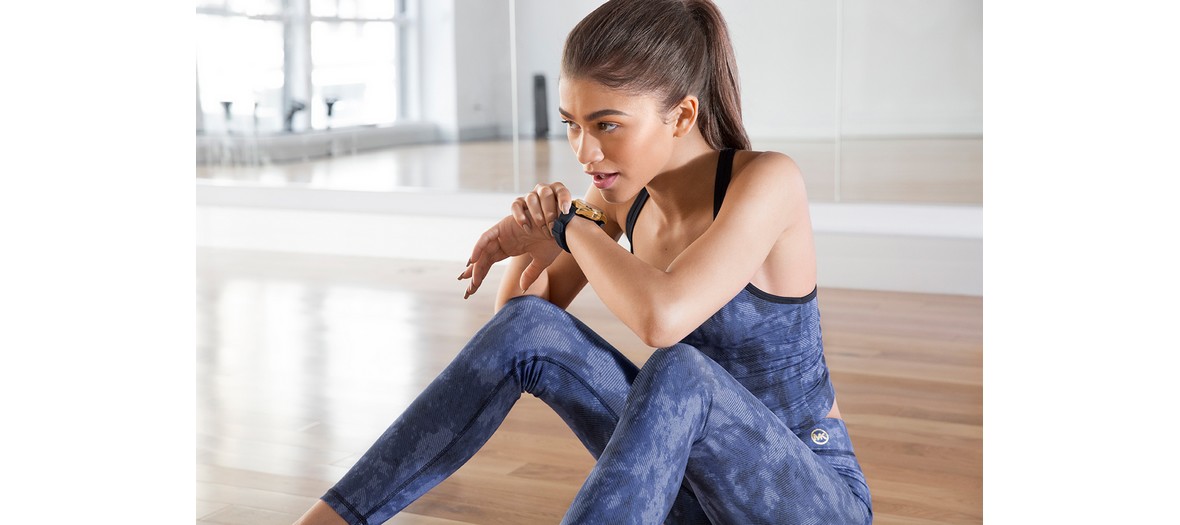 You are hooked on bags and the wide array accessories by the American Michael Kors ? Then you will adore his smartwatches, compatible with iPhone and Android—that pushes aside the Apple Watch with its couture look. Not only does it calculate all the spent calories, but it allows you to set goals for yourself, to calculate distances, featuring 4 Go of data stocking, an accelerometer, wifi and Bluetooth 4.1…. But it also happens to display über chic details for high-tech watch : an interchangeable dial face, leather, stainless steel or even pink gold bracelet... In short : a real technology gem that we all dream of having on our wrist, even after our sports session.
Bradshaw watch by Michael Kors, starting at 349€. Available on www.michaelkors.com and in the Michael Kors boutiques.
FABLETICS : the fashion pieces of Kate Hudson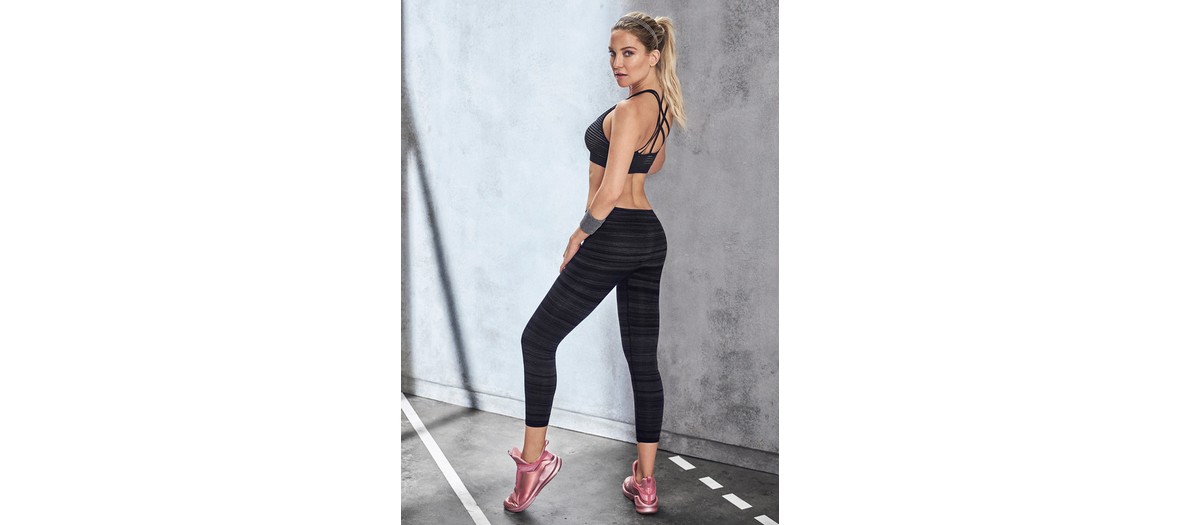 The most trendy yoga, fit ballet and Pilates teachers in Paris unveil the same super good looking top with a back draped with intertwined, stylish slim jogging pants (special kudos to the small satin bow) and a thousand outfits we fell like copying. These all come from Fabletics, Kate Hudson's brand that comprises all perfect essentials of the sporty fashionista. So whether you are a dancer, keen about yoga or totally into running, the it-girl has created comfortable pieces that convey real style : leggings in stretch materials, anti-humidity technology and body hugging fabrics et … We adore.
The Olympic brand ODLO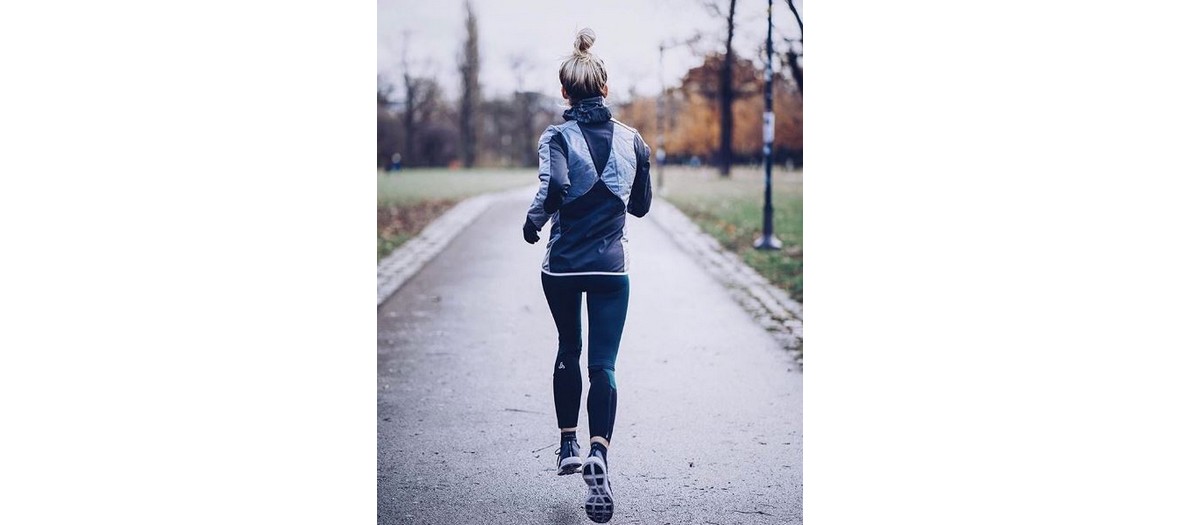 Odlo, the Norwegian brand that nabs all the innovation prizes, has developed a terrific sports range—dressing all the athletes for the OG. Quite normal since it offers targeted hold of the muscles, in order to reduce vibrations and fatigue… Created at the outset for pro skaters and skiers, all the clothing in the range give you a dream body, but also keep you warm (anti-humidity technology and temperature regulator ) while being styling… A little like Uniqlo but better !
Also discover how to have allure when you are perspiring.