Some Parisiennes seem to be in top shape all year-long. Especially those for whom sports seems easy. All those who speak to you of a stylish gym, of the super motivating fitness coach or the last Pilates trend—to be tested absolutely.
Their secret? The Urban Sports Club. Better than any super trendy gym: an app that gathers a top tier sports community, in which participate all the most stylish gyms such as Le Tigre Yoga Club, Le centre de Danse du Marais, Kiwill, Action Sport and more than 600 studios around Paris.
A very exclusive membership starting at €39 per month
You're already stressing about the price? Relax. Do It In Paris has set up for you a subscription that starts at €39 (instead of €59 per month) with the promotional code 09DOITINPARIS on www.urbansportsclub.com.
The principle is to simply book in 3 clicks the course of your dreams in the area that suits you best! On the programme: highly coveted rendezvous, stylist and feel good teachers as well as the coolest and trendiest activities of the moment.
Courses at will!
The must? Courses are at will. Check it out: a session of Mihabodytec, boxing, super trendy yoga sessions, "like Beyoncé" dance classes, Pilates Booty or even cryotherapy, you can test everything. Whether it's around the corner from your boyfriend's pad, or at lunch time in a Paris suburb as well as near you on the week-end, you can cumulate everything in one week! With this formula, you can test everything.
Because deep down, the best sports club in Paris is the one that's there where you want and when you want …
And how about a massage each month?
All those who enjoy massages, reflexology and other pampering treats will adore this offer! The idea: a terrific €109 subscription per month (during 6 months) with, in addition to the unlimited access to 626 studios around Paris, two massages offered per month and well-being treatments (cryotherapy, meditation, sauna, reiki…).
A real club spirit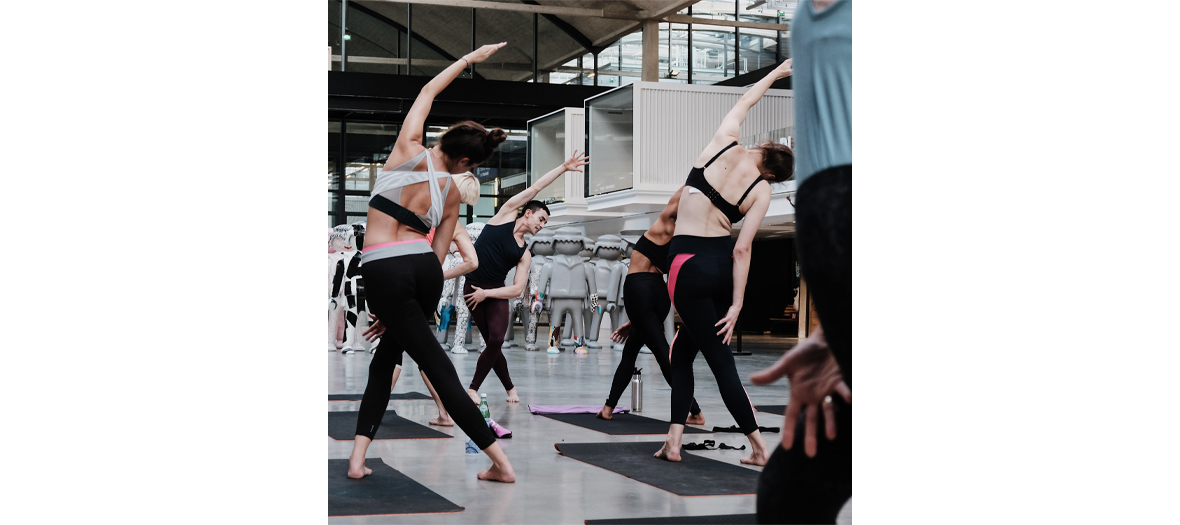 In order to go as far as possible in the "club" spirit and live real experiences, Urban Sports Club has organized for its members exclusive sport sessions in unusual places such as Station F or outdoors in the best districts of Paris. To be noted: free invitations are also offered in order to participate in sports such as the Wanderlust's "triathlon of well-being" or to work out in the most coveted partner studios.
Starting at €39 (instead of €59 per month) for unlimited courses in 425 gyms around Paris and the close suburbs with the promotional code 09DOITINPARIS onwww.urbansportsclub.com
* valid for all the new members on subscriptions M, L or XL.
This offer cannot be combined with any other ongoing promotions and discounts, not carried over in case there is a suspension of the subscription. The subscription is renewed automatically each month and will be billed starting the 7th month at the ongoing rate. Offer valid also in Bordeaux and Lyon.
Conditions for terminating the contract on www.urbansportsclub.com. The code expires on 30/09/19 at 11:59pm.