To showcase radiant skin and a dazzling glow throughout the winter without spending hours, we've tried the new express treatments of the season for you, which, in just 30 minutes, revive your radiance and boost your mood !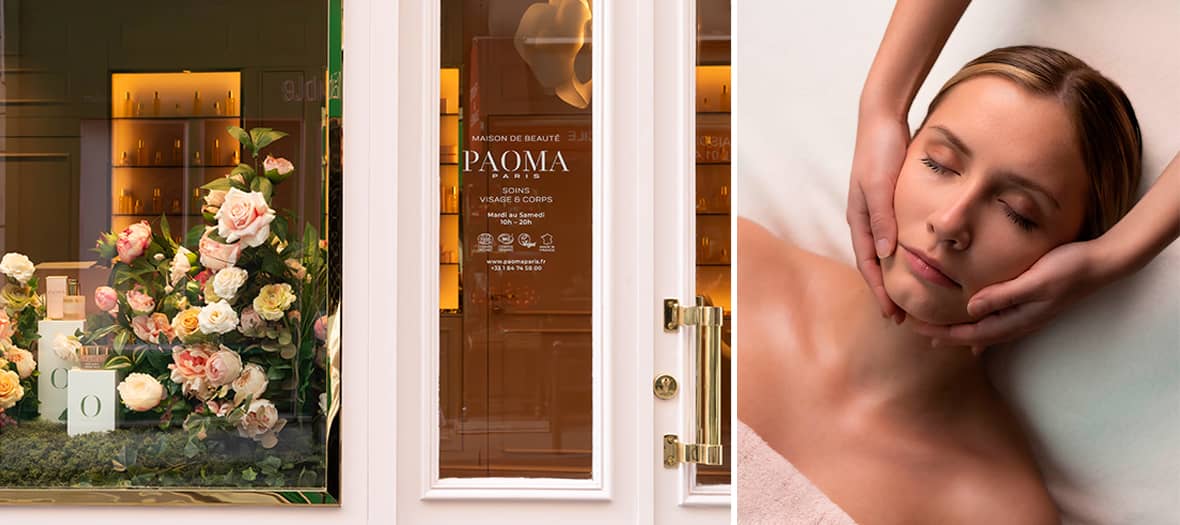 Location: in the heart of Saint-Germain-des-Prés, at the brand-new Paoma beauty house.
Treatment to book: Face Glow Ridoki.
Promise: a radiant complexion as if after a good mountain walk.
Routine: comfortably seated in a reclining chair without needing to undress, the Face Glow Ridoki ritual begins with a meticulous skin cleansing followed by a 20-minute deep massage performed by the practitioner using a ridoki (a roll-on with small spikes) that will reinvigorate the skin's microcirculation, boost collagen synthesis, and enhance skin elasticity. All products used are from Paoma, the first eco-ethical, organic, and French skincare brand.
Result: you leave feeling fresh and rejuvenated with hydrated, lifted, and luminous skin.
Face Glow Ridoki, 30 mins, €60.
Paoma Beauty House, 18 rue des Quatre Vents, Paris 6th.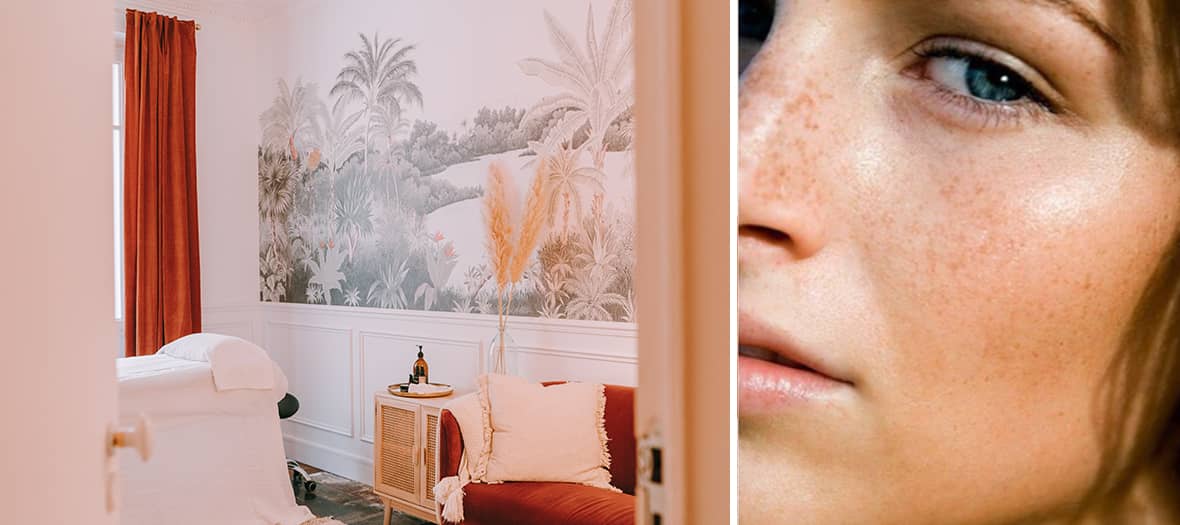 Location: a beautiful apartment in the 14th with a calming and cozy decor.
Treatment to book: Nano Filling.
Promise: a lifted face, well-hydrated and radiant skin.
Protocol: it begins with thorough skin cleansing, followed by the application of Nano Hyaluronic powder via nanoneedling to stimulate skin regeneration without needle pricks. Then, application of a hydrating serum and a mask. The treatment concludes with a divine relaxing neck massage. 3 to 5 sessions spaced 7 to 15 days apart are recommended for an effect lasting up to 12 months.
Result: the skin is plumped and hydrated, particularly impressive on very dry, thin, or skin with wrinkles and fine lines.
Nano filling, 30 mins, €90.
Les Jolies Pommettes, 8 rue du Lunain, Paris 14th, and 20 rue Monsieur le Prince, Paris 6th.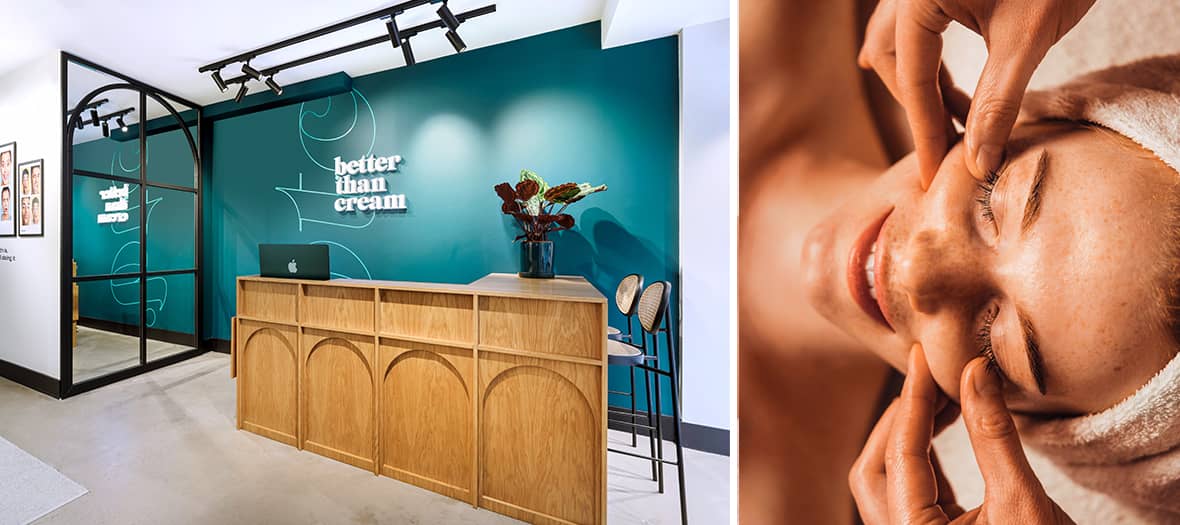 Location: a brand-new botox bar (and more!) in a beautiful and warm setting in the heart of the 2nd arrondissement.
Treatment to book: Flash Radiance "ko.b.do".
Promise: relaxed features, well-plumped skin.
Protocol: after meticulous cleansing, a true facial gymnastics begins with techniques inspired by Kobido, and within 30 minutes, allow the features to relax and the skin to plump up.
Result: 10 years younger with the complexion of a young girl.
Flash Radiance ko.b.do, 30 mins, €65.
Better Than Cream, 47 rue du Caire, Paris 2nd.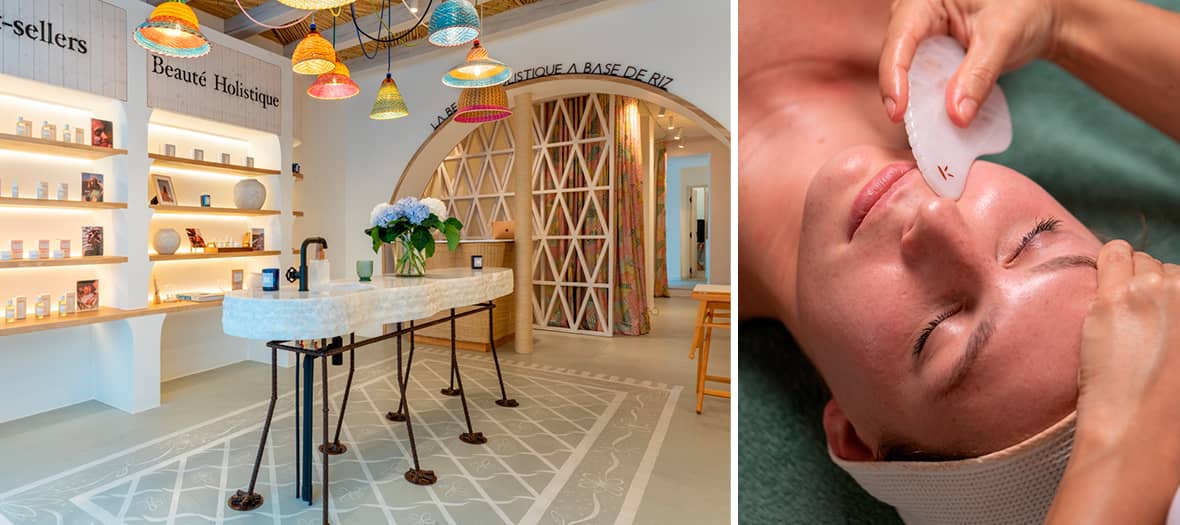 Location: a stone's throw from rue de Passy, in the new institute of the Oryza Lab brand, a holistic beauty brand based on rice.
Treatment to book: Glow Detox.
Promise: glow galore!
Protocol: the idea is to combine the benefits of rice with deep gua sha drainage to release toxins, refine the skin texture, tighten pores, and smooth irregularities. The treatment ends with an LED session for added effectiveness.
Result: fresh skin, radiant complexion.
Glow detox, 30 mins, €70.
Oryza Lab, 3 rue Guichard, Paris 16th.
Also discover, 5 good vibes rituals to borrow from the Japanese and the first botox bar in Paris.