The latest nugget of Ménilmontant, Davanh Zoo could very well become a must-go address in the area. This cocoon with a Scandinavian decor really makes you feel like dropping your i-pad and smartphone for a few hours to enjoy a comic strip.
Yes, because when you go through the door, you have to set aside everything you think of comic strips. The owner of the place, a former communication for comic strips who decided to let go of everything to share a passion, selects the very best. Light and funny comic strips, other darker and more engaged… Forget Astérix and Obélix!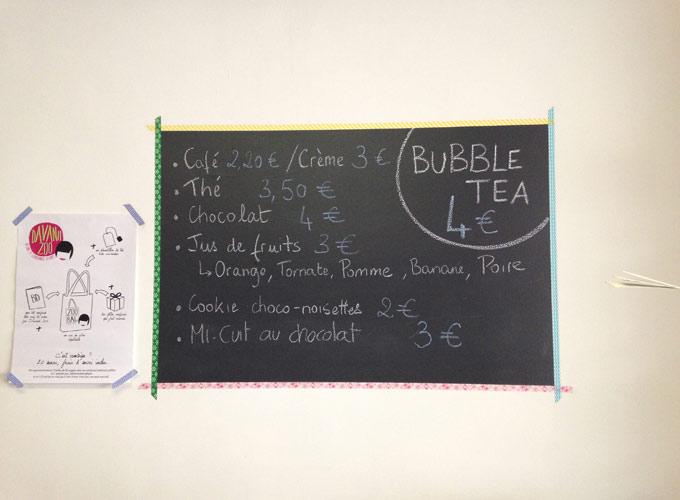 Before converting you into a compulsive comic strip buyer, you can start by settling in a comfy chair and start reading one of the many comic strips available for free perusals.
The must? Accompany this adventure with cup of tea, to be chosen among a great number of organic blends and a home-made cake prepared the very morning with love.
Only downside: hard to go back to reality…
We like: the place and the patience of Davanh, who is ready to give you a head start when she sees you are a beginner.
We adore: having a little Davanh Zoo every month, with the zoo bag, a super alternative to the box. For 20€ per month, you receive a pretty tote bag in sustainable cotton, with a surprise comic strip selected according to your tastes, a tea sample, and other surprises…