Great finds can sometimes make a person's day. At Blanca's - another charming address near Bastille - Violetta Hernandez makes you feel right at home with a smiley face as she brings you the tasty Argentinean dishes of her chef brother Fernando de Tomaso. ¡ Vamos !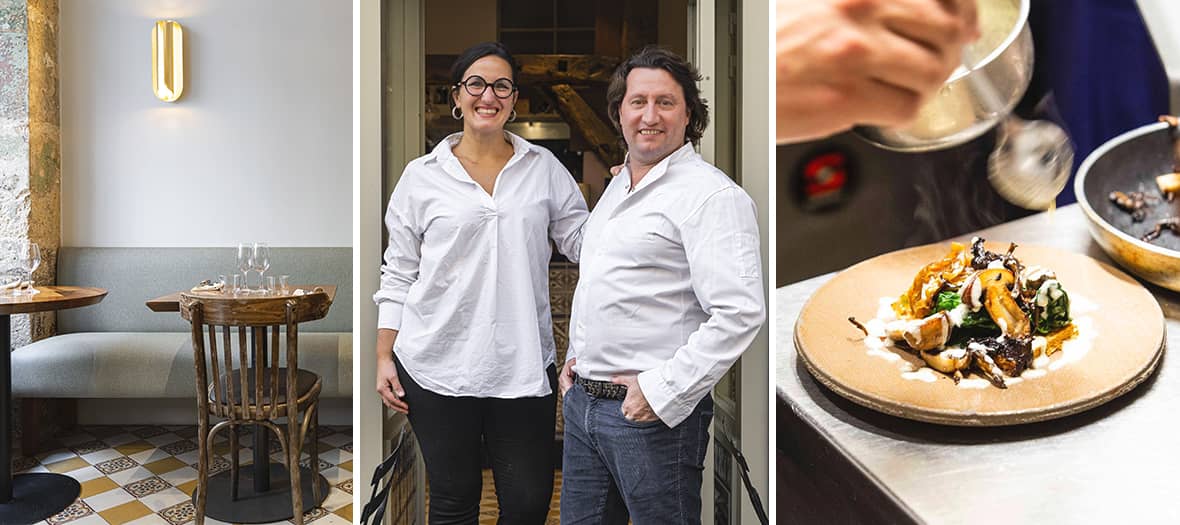 The Meat : When Quality Meets Affordability
The inspiration that led Fernando to his first restaurant, Biondi, on rue Amelot was his grandmother Blanca. She's the kind of grandmother who'll make great dishes out of the simplest of ingredients.
And who loves meat better than the people of Argentina? At Blanca's grilled meats are an absolute must: beef skirt steak (25 €), Argentine Angus entrecôte (34 €), Holstein rib steak to share... served with mouth-watering fries and seaweed chimichurri!????
The lunch menu ranges from 18.50€ (starter + main course) to 22€ (starter + main course + dessert) and features a mushroom and spinach millefeuille, a beef anticucho, pumpkin cream and roasted carrots and a chocolate pana cotta.
© Le photographe du dimanche
Suit up for an eventful night
In a cozy stone and wood setting, Fernando and Violetta will delight you until midnight! The perfect excuse to stop by after an evening at the Opéra Bastille or, better yet - check out the restaurant's live music program on Insta - you'll experience the kind of vibe that only Latinos can provide!
Open from Tuesday to Saturday for lunch and dinner.
Also discover Ardent, la nouvelle table tout feu tout flamme and Paul pairet's carnivorus table at the Crillon