Is The Devil Wears Prada your cult film and are you fascinated by Anna Wintour? Then this bible by Yseult Williams is right up your alley!
The pitch? A real saga on the six high priestesses of the feminine press from Diana Vreeland, the big boss at the head of Vogue (1962-1971), who washed her kid's hair with champagne, to Hélène Lazareff, founder of ELLE, whose motto was « Irony in seriousness, and seriousness in frivolity ».
We adore: rediscovering the amazing story of Edna Chase, a modest gal from suburban New Jersey, who became editor in chief of Vogue US at the end of the 19th century.
A conclusive demonstration that the feminine press triggered women's lib and that fashion and magazines are everything except superficial. So there!
To read urgently during Fashion Week.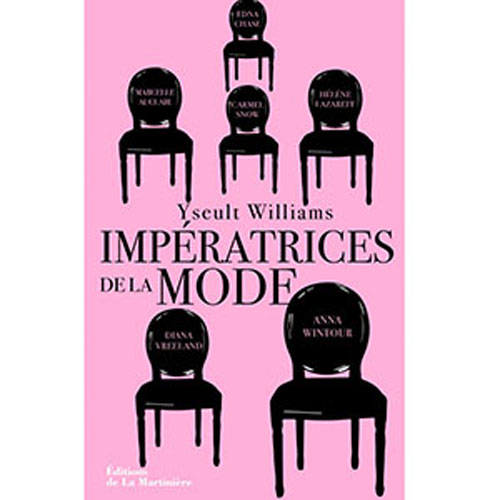 Impératrices de la mode, Yseult Williams, Editions de La Martinière, Available in bookshops, 19,90 €