Tic-tock, tic-tock… Parisian fashionistas are already counting the minutes: the next fashion week will take place from the 23rd of September to the 1st of October. Rejoice! What are the novelties to discover before all the fashion hot shots land in Paris? Tis the moment to race around the pretty pop-up stores that are blossoming a little bit everywhere in order to find inspiration. Ready, set, go!
The most "young designers"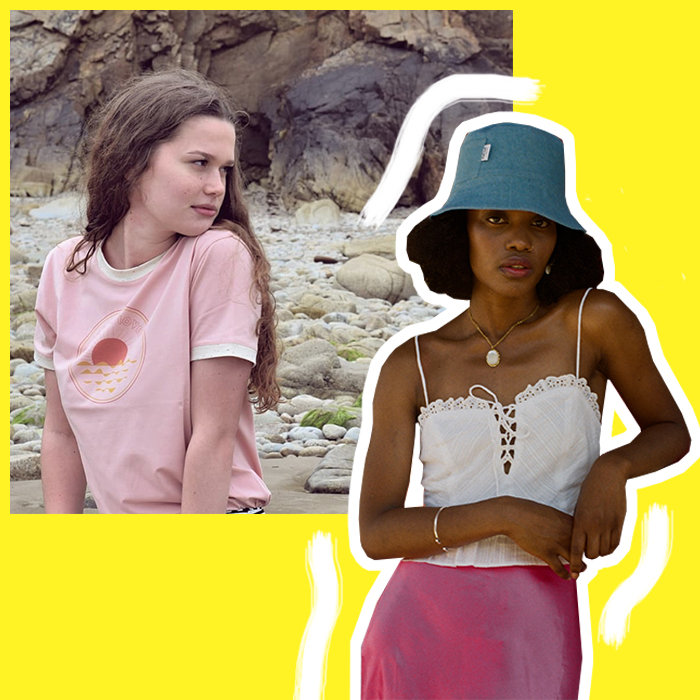 © Flavia Sistiaga
Maybe you don't know them year but the four artists and designers concentrated in this Parisian venue will soon be in your dressing room. Rendezvous at Café Central Park facing the Canopée des Halles, to discover or see the new collection of cute hair accessories and bucket bags by Névé Paris, the vintage label nuggets picked up by Oldē Paris, the stylish and sustainable clothes of Muse & Marlowe and the fanciful illustrations of Alexandra De Assunçao. Careful, the pop-up only lasts one day. Take it or leave it...
Saturday the 14th of September at Café Central Park, 5 Rue du jour, 75001 Paris from 11am to 6pm
Facebook event: www.facebook.com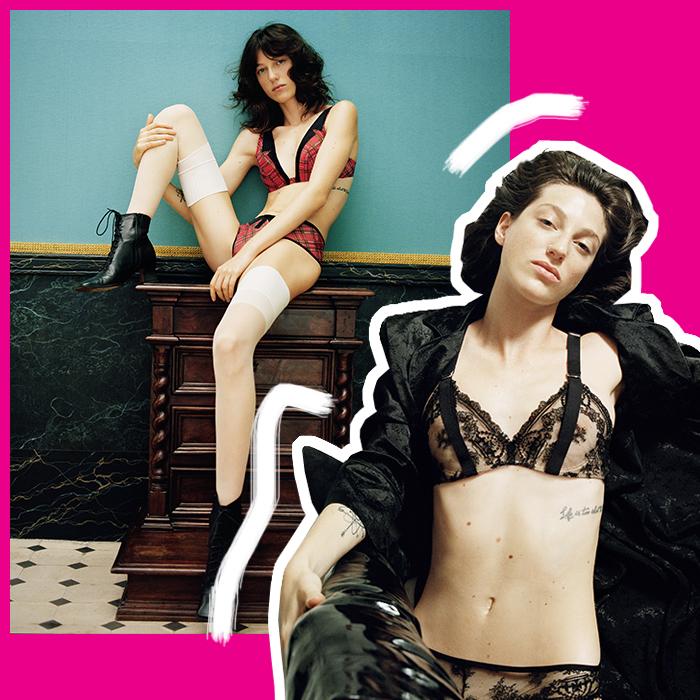 Gossipy types always eager for fashionsphere info heard about this mercato: since last season, Chantal Thomass herself is no longer part of her eponymous brand. The new A.D. erased the first degree boudoir-cocotte style and now conveys a new vision of haute lingerie, while preserving the rebel impertinence that made its identity. Erotic is the new chic! During the super cool So Punk exhibition at Bon Marché, the mythical lingerie label will be showcased on the first floor for a truly badass pop-up. Now is the time to stock up on new undies…
Until the 20th of October (end of the So Punk exposition) on the 1st floor of Bon Marché facing the Chantal Thomass corner, 24 Rue de Sèvres, 75007 Paris—open every day.
fr.chantellelingerie.com/chantal-thomass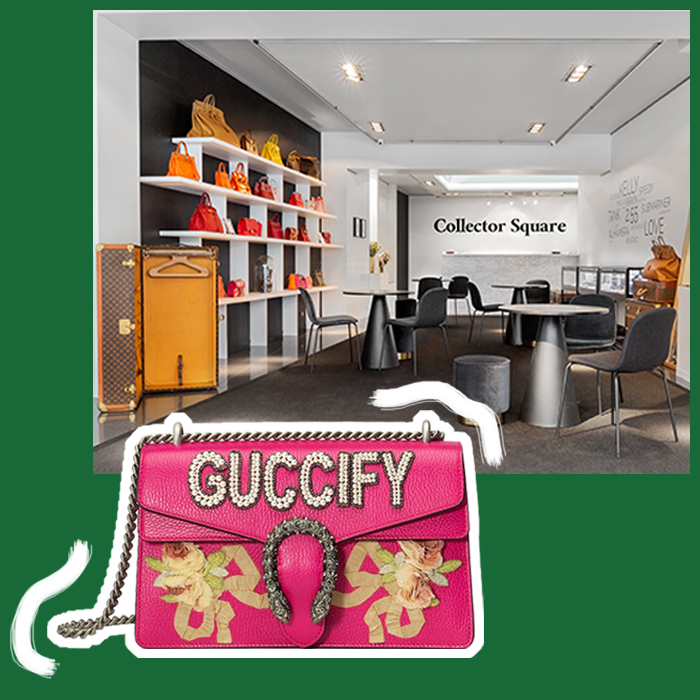 There is good news for deluxe chicks with a solid bank account. Collector Square is settling on the Right Bank, just across from the Bristol, during a pop-up to present its new selection of 500 pieces with bags, watches and rare or unusual jewellery pieces from its catalogue of nearly 10,000 deluxe second hand options.
To be nabbed: a Lady Dior bag in grey caned leather at €2,450, a Patek Philippe Calatrava Clous De Paris watch in yellow gold from the 90s at €9,630, a 2.55 Chanel bag in beige python at 4,980 € or the ultimate it-bag, the absolute fantasy: a 28 cm Kelly Hermès in blue crocodile at €29,820.
From the 2nd of September 2019 to the 31st of January 2020, 69 Rue du Faubourg Saint-Honoré, 75008 Paris, Monday to Saturday from 11am to 7pm.

www.collectorsquare.com
The most "sneakers addict"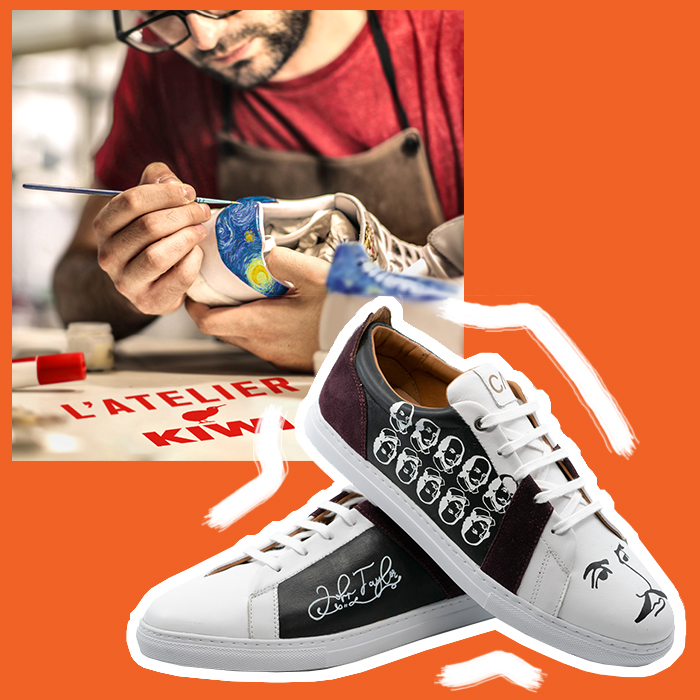 To protect your favourite booties you naturally bought without thinking about it a Kiwi® waterproof spray, with the famous eponymous bird... who does not fly and thus can only walk (you get the drift?). The leader in terms of footwear upkeep is opening its pop-up store at the heart of the Marais— dedicated to sneakers.
On the programme, customization workshops, animated by the talented street artists of Sneakers&Chill, a highly instagrammable exhibition of personalized trainers under glass like masterpieces (Van Gogh, Da Vinci, Raphael…), a DIY course to highlight your Stan Smiths, and even a game contest to win a trip. Don't forget to show up with a pair to have pimped! That's the idea.
From Friday the 13th to Monday the 16th of September,   5 Rue du Cloître Saint-Merri, 75004 Paris, from 12:30pm to 6:30pm
www.kiwicare.com / www.sneakersandchill.com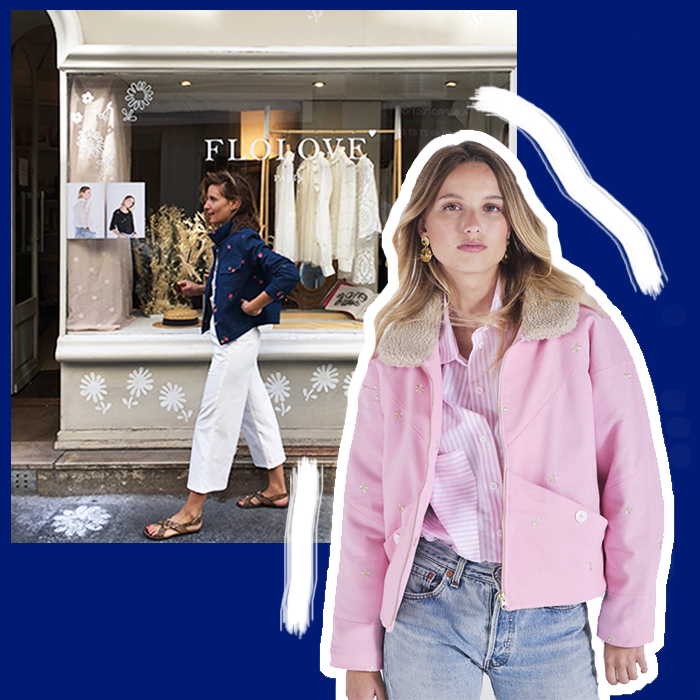 We already told you about Flolove, the romantic Parisian label recognizable thanks to its signature floral embroideries. While designer Florence Rouchon already has a very pretty secret boutique , hidden in a paved courtyard near Bastille, she decided to export part of her collection during a pop-up in the Marais, beating heart of Parisian fashion week. An ideal occasion to chat with the stylist while trying on her great looking blouses, striped dresses or ruffled shirts as well as her already cult pink bomber.
Until the 26th of September, 11 Rue du Pont-aux-Choux, 75003 Paris from 11am to 7pm.

Also discover the jewellery obsessions of the new Fall season.