It's not just fashion week in life! Proof that Paris remains the undisputed center of fashion all year round, we take you to these 5 summer pop-ups that smell like the holidays. To find swimwear , kimonos , roller skates and beaded jewelry , follow the guide.
Find your summer swimsuit at Erès at La Samaritaine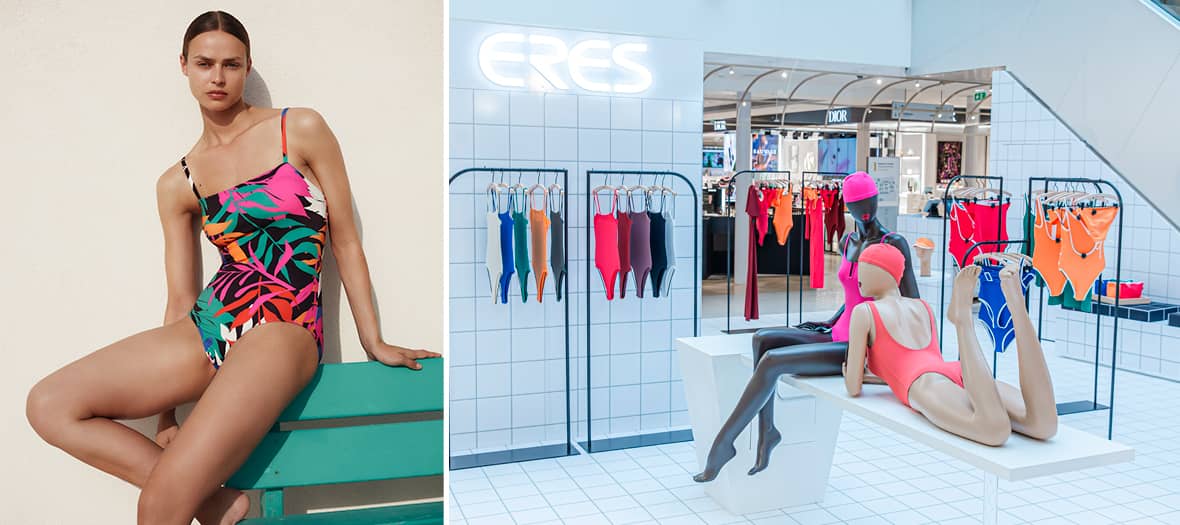 Impossible to get more elegant and resistant than Erès swimsuits , a long-term investment that is confirmed once the piece is put on. This summer's collection, ultra-colorful and with deliciously retro accents, is staged à la Samaritaine under the Art Nouveau decor of the most chic department store in Paris.
Try on the brand's already iconic one-piece in the cabin: bustier or strapless, with white edging, perfectly cut to lengthen the silhouette and available in pop and acid colors (from €370). Unless you fall for beachwear with a jungle motif, like a beautiful printed shirt dress (€430).
The extra thing: the visors and small pockets made exclusively for La Samaritaine (€85), nautical-inspired accessories to show off an 80's pin-up silhouette.
Until August 30 on the central stage on level -1 of the Pont Neuf de la Samaritaine building , 9 rue de la Monnaie, Paris 1er
Put on your roller skates with Impala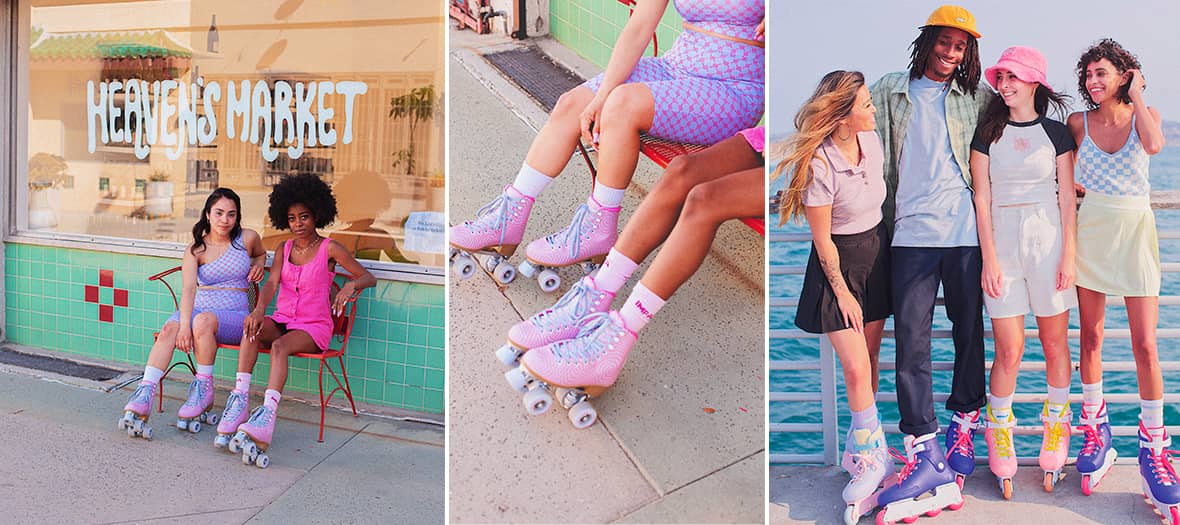 It's the life of a rider that we decided to lead. The height of cool, this summer, will be to take your rollerblades / roller skates / skateboards on vacation to get around to the beach in badass mode.
No need to go as far as the cra-cra skater look to be part of the team: the Australian brand Impala installs its glitter and pink skates at Citadium, to try them out in real life and find the means of transport that matches the better.
The extra thing: ultimate passion for roller skates and their transparent blue wheels and brakes, which we already had to put on our Barbies in the 1990s #revival .
Until June 26 at Citadium Caumartin on the 1st floor, 50-56 rue de Caumartin, Paris 9th.
Discover cool creators with Sok Sabaï & Friends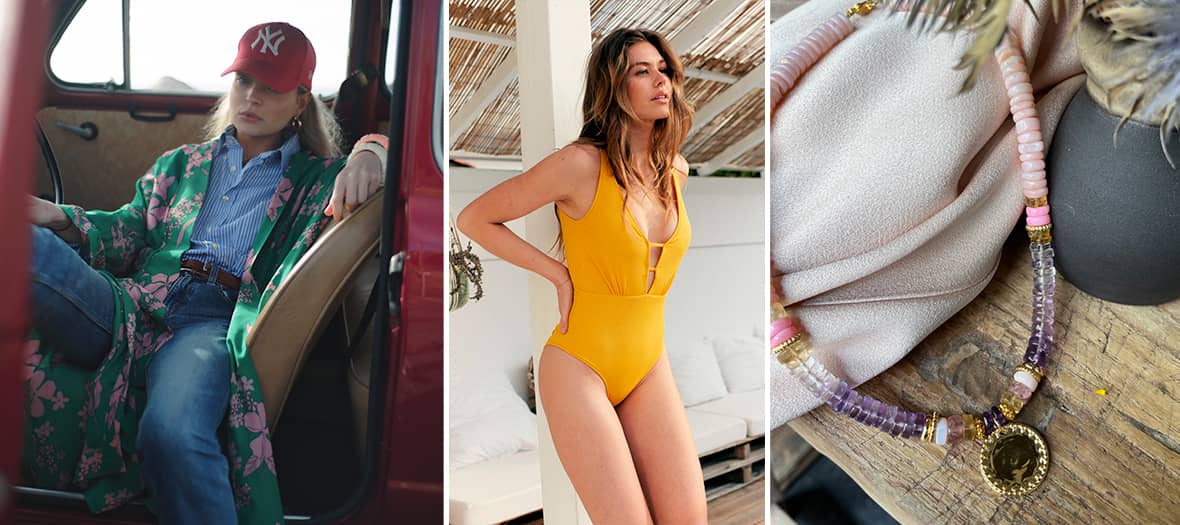 The meeting of the most desirable designers of the moment is a bit like the idea of this pop-up that you absolutely must visit to find all your eco-responsible summer essentials between kimonos made from upcycled noble materials from Sok Sabaï ( from €270), gypset jewelry and accessories from Atelier Fantôme (necklaces from €85), pretty Les Sirènes swimsuits (from €98), pretty colorful leather bags from Atelier Farny (from €235), macrame accessories from The Knotting Studio (phone pouch €55) or straw hats from Nuance Paris (around €155).
The extra thing: do not hesitate to follow the program on Instagram so as not to miss the talks on female entrepreneurship or well-being with inspiring speakers (naturopath, feng shui expert, life coach, etc.) , but also festive evenings with DJ sets and concerts.
Until June 18, open every day from 10:30 a.m. to 7 p.m. at 40 rue de Poitou, Paris 3rd
Trust the ephemeral holiday home of Ysé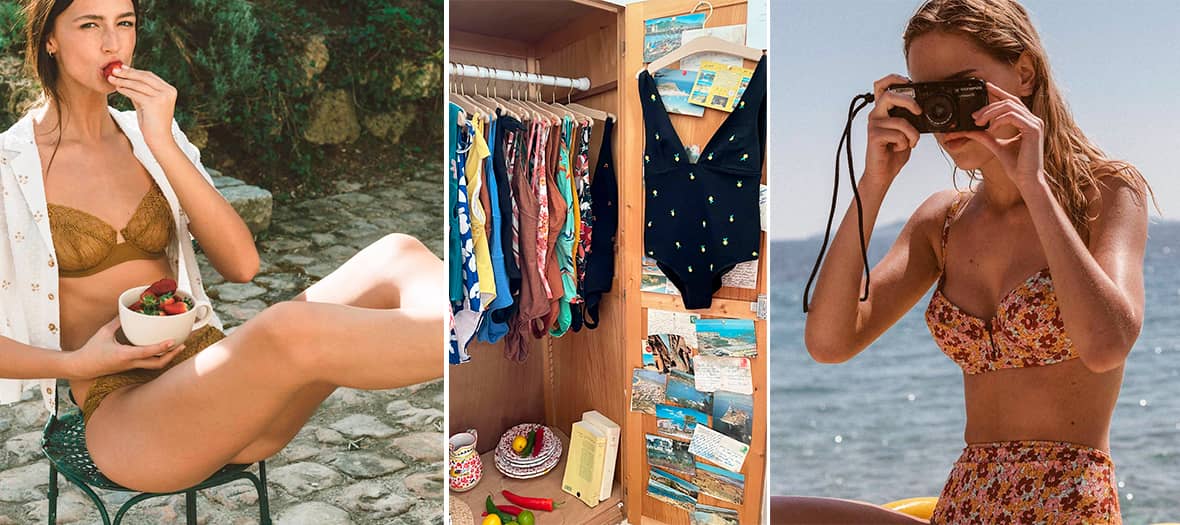 Fashionista alert: a summer pop-up by Ysé is coming to the Marais with a selection of whahouuu brands to pack in your fissa suitcase.
A last minute getaway? No need to run around Paris: the Ysé holiday home takes care of your luggage in an all-in-one shop. Among the nuggets to shop, retro outfits by Imparfaite , jewelry made in Paris by Louise Damas or bath accessories by Wabi , to get a look that would make Brigitte Bardot pale. But not only: great beach cosmetics like Alaena cares made in Biarritz, sunscreens by Mimitika , flowery and fruity infusions by Chic des Plantes and Sicilian ceramic plates by Popolo .
The added plus: unique swimsuits (€90) made by Ysé in partnership with the asso' HAWA for the reintegration of women who are far from the labor market.
Ysé's holiday home , until July 31. Monday to Saturday from 10:30 a.m. to 7:30 p.m.
16 boulevard des Filles du Calvaire, Paris 11th.
Trust the Fresh & Salt swimwear pop-up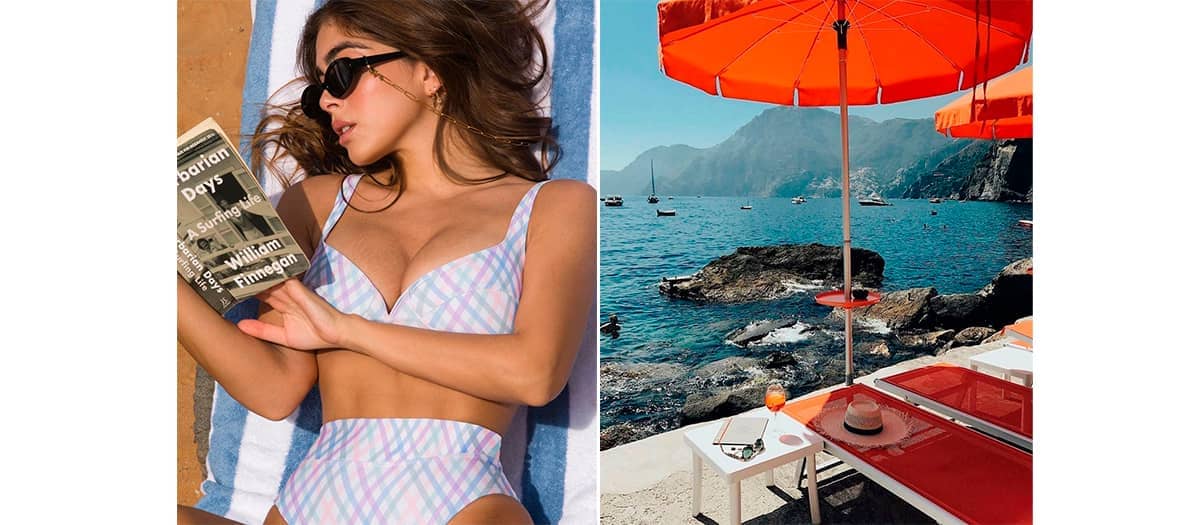 Fancy a look that's not boring and sexy for the beach ? Swimsuits from the French brand Fresh & Salt are a summer must-have.
Head to the Marais for a stylish West Coast pop-up with a 100% Californian vibe . What are we shopping? Swimsuits with high-cut cuts to make Pamela Anderson pale, pastel tones to soften the silhouettes, a good mix between French-style natural simplicity and American-style olé-olé cuts. Something to show off at the beach. But also: 70's revival obliges, bikinis, one-pieces and trikinis with agrrrrrrr striped, tiger, geometric, floral, ruffled prints..
The extra thing: we obviously go to Wild and the Moon right next door for a healthy bowl or downright a shot of energy based on turmeric to restore your detox health before summer.
Pop-up Fresh & Salt , 11 rue Debelleyme from 11 a.m. to 8 p.m. from June 3. Swimwear from €85.
Also discover a shopping day with guys at La Vallée Village and your Parisian program for the month of June .