Parisian fashionistas are jubilant: haute couture fashion week replaces men's week with a slew of pop-up stores all over Paris to attack young designers. Joy ! What are the novelties to discover before all the gratin of the undermining seizes it?
For sharp fashionistas: Dover Street Little Market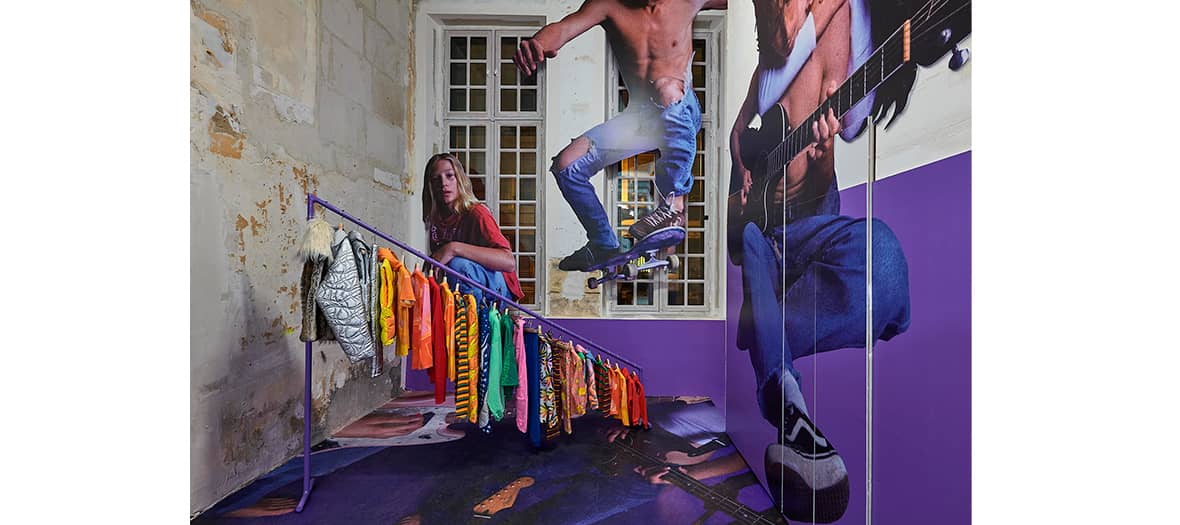 We no longer need to introduce Dover Street Market , a highly specialized concept store incubated by Rei Kawakubo and her husband Adrian Joffe from Comme des Garçons and which is a hit in London and New York. The brand new Parisian space on rue des Francs-Bourgeois, called 35-37 , is a stage for artistic expression with exhibitions, concerts, events of all kinds and of course a highly fashionable DNA including the pop-up Dover Street Little Market is the first witness. Psst: don't miss, opposite in the courtyard, the other space with vintage Phipps pieces, Viron vegan shoes with an insane display and the monochrome Comme des Garçons Black corner that you absolutely must visit.
To be won: the nuggets of promising young brands discovered by DSM. Count -50% on all the items present including a Liberal Youth Ministry patinated pink t-shirt (€91), a patchwork skirt (€192), a Weinsanto graphic bag (€553), ERL fluorescent socks (€34), a high-cut denim bodysuit (€190) and even a lilac Acne Studios biker jacket (€1,600) and adorable quilted jackets in kid sizes.
Dover Street Little Market Pop-up, 35-37 rue des Francs-Bourgeois, Paris 4th, from January 18 for two weeks, daily from 11 a.m. to 7 p.m. on the ground floor, free admission
For Sneaker Addicts: Levi's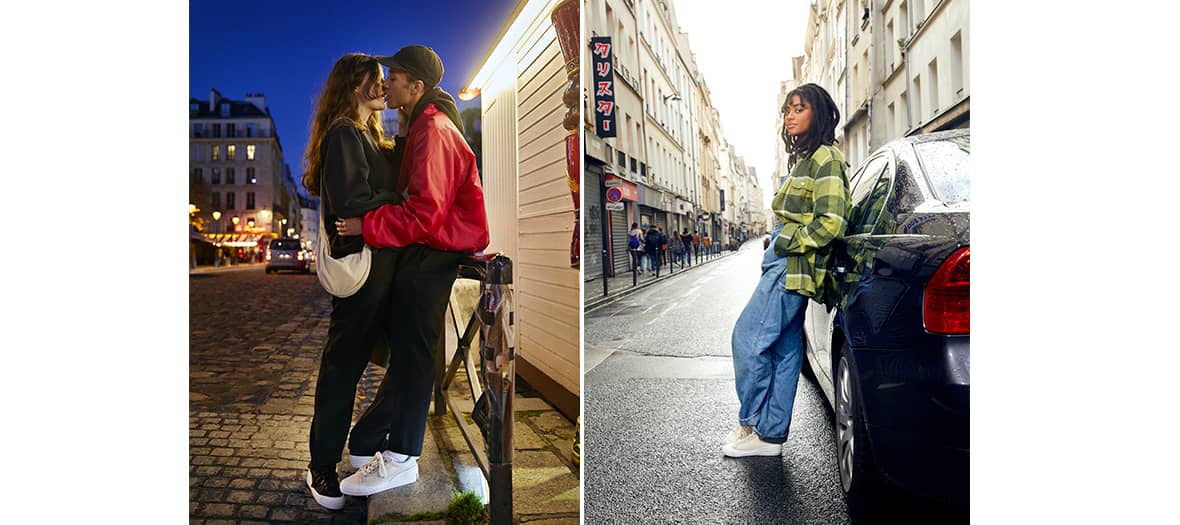 Always surprise with canon events to rekindle the flame of the fans, it's a bit the mantra of Levi's which never stops creating the happening after cool collabs with Ganni , Valentino or Miu Miu . The news of the week is the revelation of its brand new LS1 sneaker presented during an exclusive pop-up a few days before its official launch. All in an extra staging under the impetus of LA star tattoo artist Doctor Woo (1.8 million subscribers) with tattooed floors and walls, skate ramp and photo exhibition.
Up for grabs: a preview of the brand's new star and unisex sneakers, which will be distributed from February 21 on the eshop, then from March 4 in stores. In the low version in denim blue, black, ecru and ocher (€85) or mid-high in ecru and black (€90), the LS1 is made of grosgrain cotton hemp and recycled polyester. Green therefore, and with the silhouette of a rider. With on site, as a bonus, 5 Golden Tickets for all buyers of a pair who will win a real tattoo.
Levi's® LS1 Paris Fashion Wek pop-up store , from Tuesday January 18 to Sunday January 23, 2022 from 11 a.m. to 6 p.m. at 27 boulevard Jules Ferry, Paris 11th
For lovers of beautiful masculine pieces: Funny de Monsieur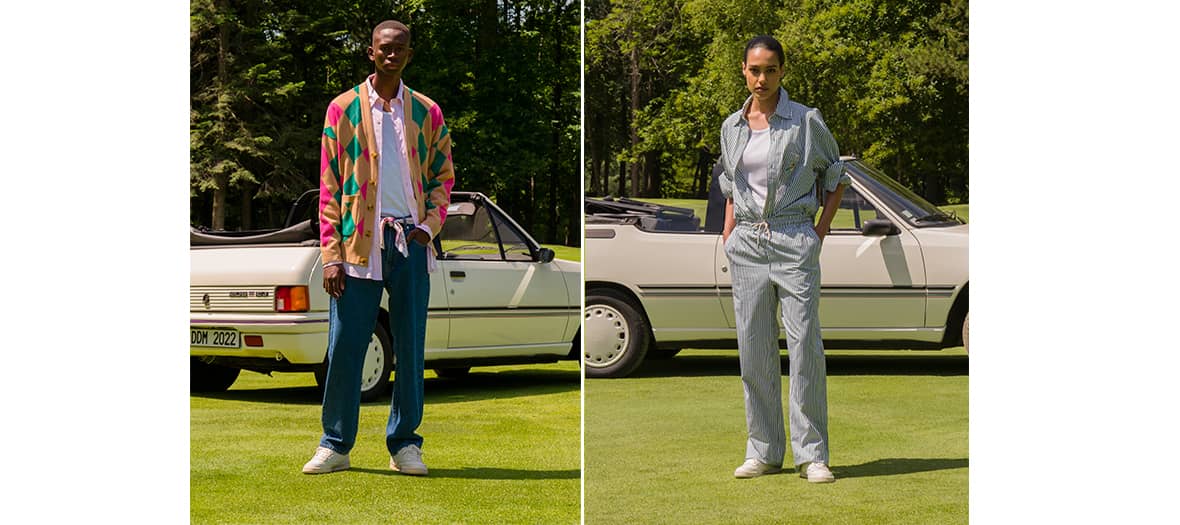 Since 2014, Funny de Monsieur intended to dress boys (as its name suggests), but it was without counting on the clever little ones who came little by little to appropriate their chic and urban swag inspired by the golf locker room as well as the stars. 90's style hip hop. Already present at Printemps and La Samaritaine , the brand wanted to inaugurate its first pop-up in the Marais , the nerve center of Parisian cool.
To be won: the cream of sportswear from the Spring Summer 2022 collection, namely flashy jacquard knits with or without sleeves (€270), a tracksuit with fine stripes, an oversized navy blazer (€375), embroidered caps of all kinds (€85), a pink shirt (€195), ivory corduroy trousers or bermudas and shirts of all colors. For him and her, therefore.
Pop-up Funny Mr. open for 6 months from January 21 at 52 rue Charlot, Paris 3rd
Also discover Safe, the new green and stylish concept and Encré, the arty embroidery label which is opening its shop in Paris