On the sidelines of Parisian Couture Week, Patou surprises with Patou Market, an extremely stylish pop-up store in the heart of Saint-Germain-des-Prés . Freshly taken over by LVMH, the former Parisian fashion house breathes a breath of freshness and lightness into the world of luxury with this unprecedented meeting halfway between the flea market, the designer market and the haberdashery. You have until July 12 to take advantage of it.
Long live the trendy bazaar!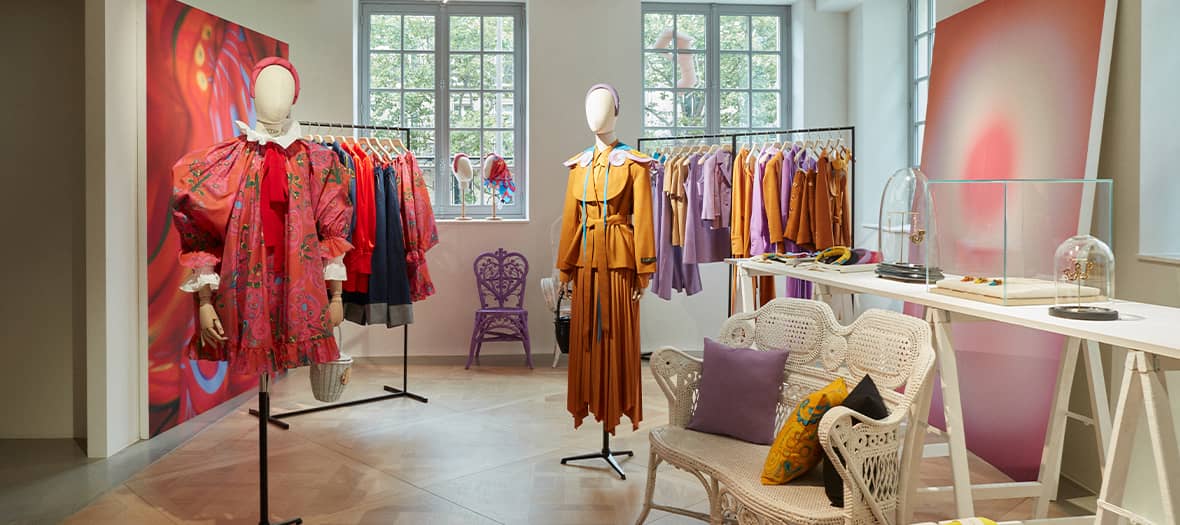 Under the leadership of its brilliant artistic director Guillaume Henry (ex-Carven and Nina Ricci), Patou invests a building on four floors, opposite the Café de Flore. On the ground floor, the prince charming of fashion (he has a knack for waking up sleeping beauties) surrounded himself with friendly designers and brands to unveil a cool and cutting-edge selection in the spirit of a chic bazaar in sweet price.
Alongside the Patou t-shirts, tote-bags, scrunchies and tattoos, we can find the minimalist Baserange underwear, the " arty-sanal " candles Les Bougies de Frédérique (30 €), the eco-designed varnishes Kure Bazaar (16 €) . But also vintage nuggets, such as vinyls picked up by Dizonord (from € 3), fashion magazines curated by 0fr and posters of erotic films saved from oblivion by Tombées du Truck. Note: Collector collaborations, in particular a chocolate bar created especially by Plaq (€ 14), sublime bouquets of dried Debeaulieu flowers (€ 15 and 45) and a canon herbarium signed Herbarium .
Patou sells his scraps
On the first floor, make way for the Patou fall / winter 21-22 collection called Fantasia Botanica, a concentrate of vibrant colors and pieces with couture details. Special mention for the sensational collars, jewelry and accessories.
The second floor takes the form of a workshop with its rows of Stockman mannequins, its haberdashery corner and its rolls of fabric. Notice to DIY enthusiasts: fabrics from old collections (from 15 to 25 € for 3m fabric coupons), patronages of iconic pieces designed by Guillaume Henry and supply stocks (gros grains, buttons , from € 1). An eco-cool approach that should make people happy.
Workshops to book urgently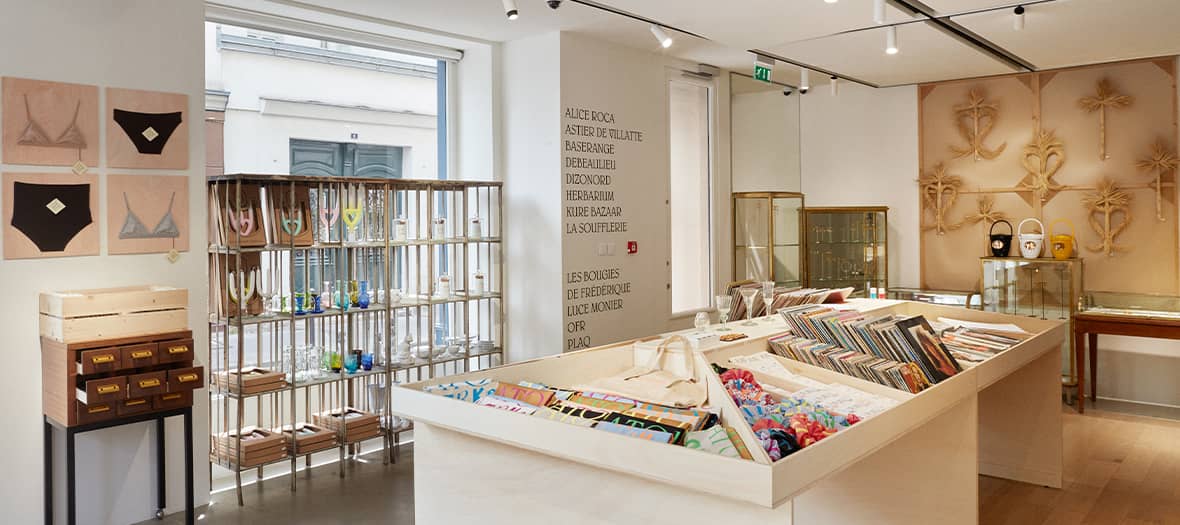 On the top floor, Patou Market offers great workshops to book dare-dare: make a stylish herbarium with Herbarium (75 €), prepare flowery onigiris with Alice Roca (45 €), compose a bouquet that throws with Debeaulieu (90 € ), pose like Bella Hadid with Rose and Punani (20 €).
Patou Market, until July 12, 2021 at 165 boulevard Saint Germain, Paris 6e
Also find the L'Amour Fou hardware store and everything you need to know about la Samaritaine.