Observation: fashionistas don't all have the bank account of a heiress. Nor the possibility, like popular it-girls, to borrow the best pieces from ongoing collections from their favourite brands.
No problem, it is now possible to rent for just a few days your favourite pieces of clothing and accessories by your fetish designers. A very slow fashion compatible phenomenon. Here is a demonstration with 10 very stylish services.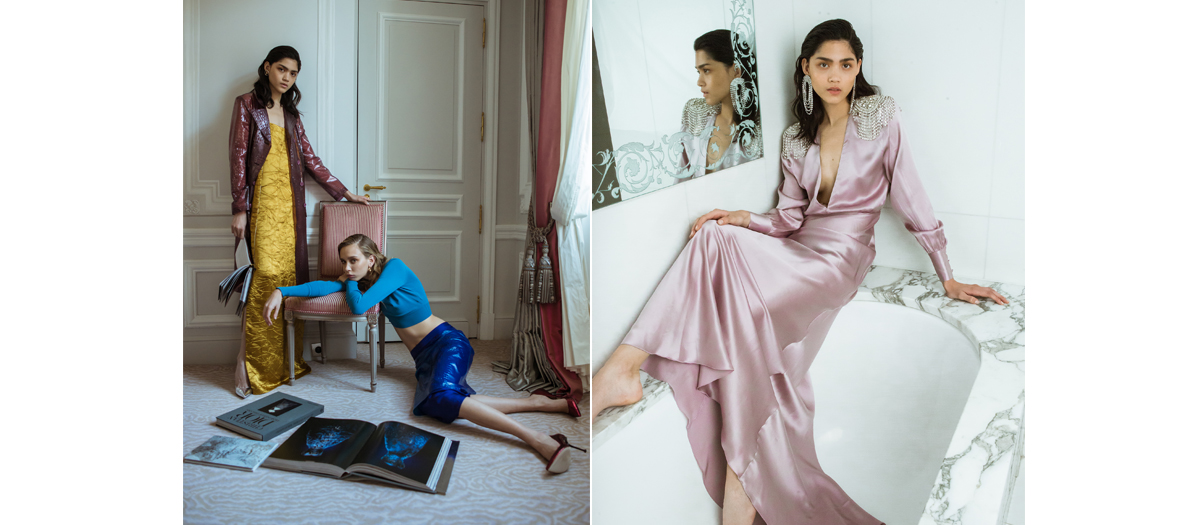 For whom? Penniless fashionistas who dream of rhinestones and sequins to really show off.
For rent: the main top labels such as Balmain, Viktor & Rolf, Marc Jacobs, Alexandre Vauthier, Haider Ackermann, Dundas or even Paco Rabanne. Tops, until the 22nd of April, the New York platform is showcasing a pop-up on the 2nd floor of Bon Marché, to try on the clothes, take advantage of tips from stylists and avoid €100 delivery costs.
How much does it cost? Between €200 and €900 for four days of rental—roughly 10 % of the purchase price.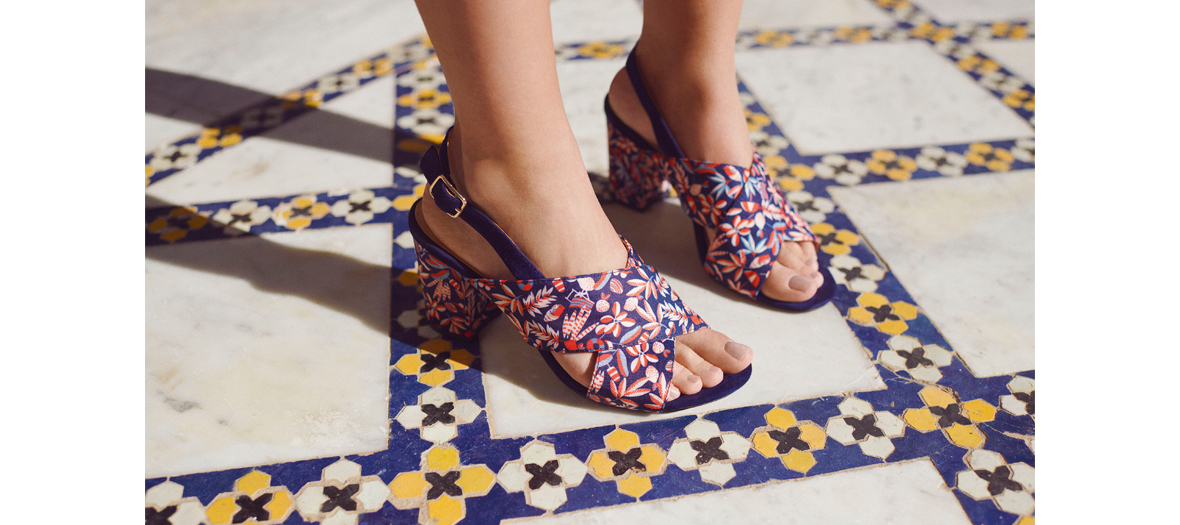 For whom? Shoe addicts who like to constantly change styles.
For rent: the entire collection of the French shoe label Bocage. Sandals, mules and pumps are available for rental, then returned to the factory to be reconditioned, reshaped and treated. If you really want to keep them, it's possible with a 60 % discount on the initial price.
How much does it cost? €29 per month, with a two-month commitment. €34 per month in winter, since the pieces for rent are more expensive.
Sign up in the 36 participating boutiques. All the info on www.bocage.fr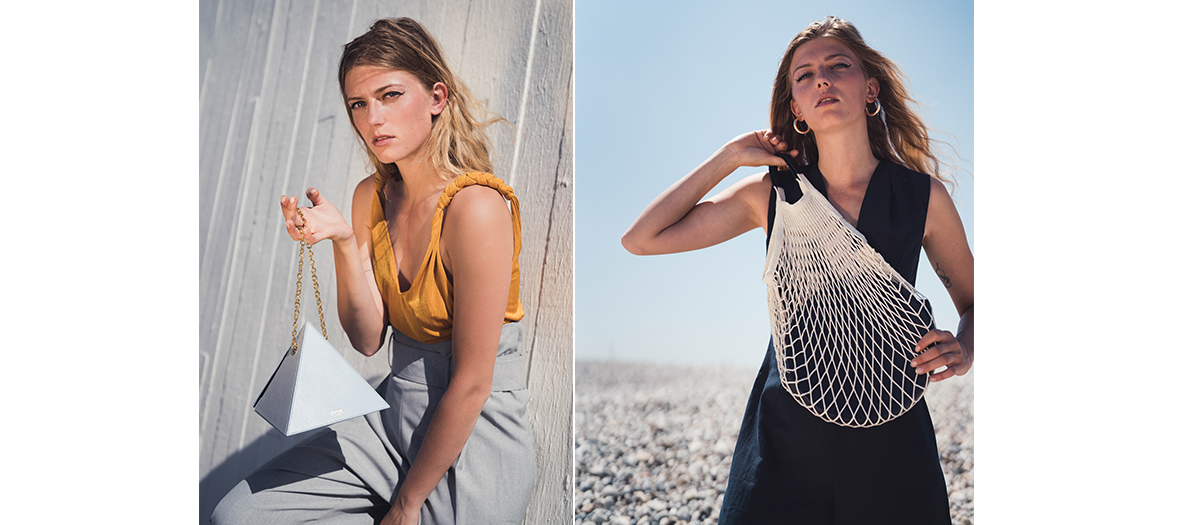 For rent: arty and pop bags all the trendy Parisiennes dream of. The young Made in France leather goods label Louvreuse will be launching its boutique rental service starting May 2nd. A golden op to parade around town with the pyramidal bag by Cléo, a cute wink to the Louvre Pyramid by I.M.Pei or the round mesh bag by Klimt. Strong pieces, even quite daring, that we don't necessarily want to discuss with our banker.
How much does it cost? €30 for two days.
14 Rue Cler, 75007 Paris, www.louvreuse.com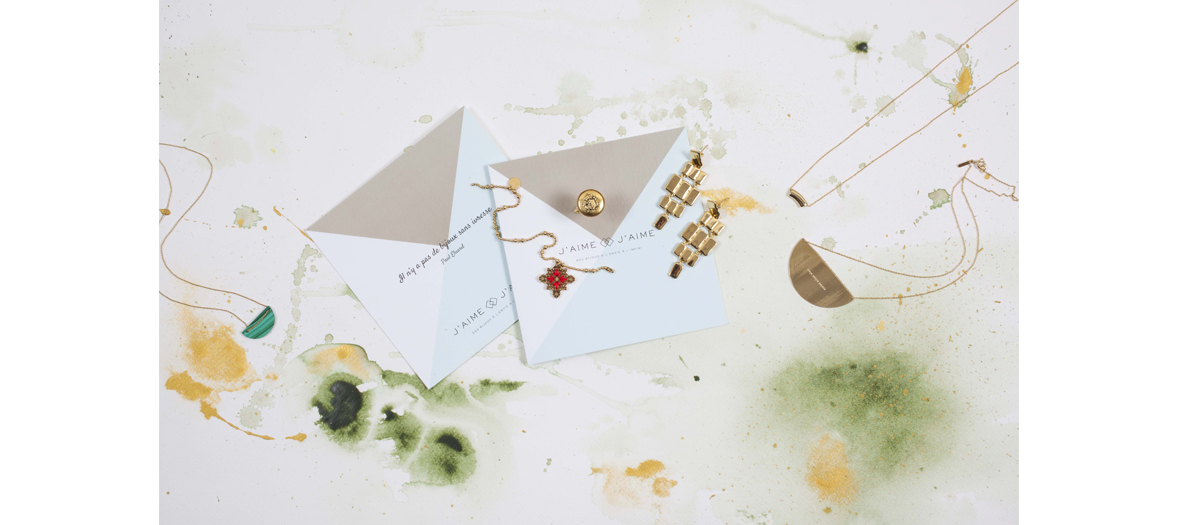 For whom? Minimalist fans of trendy jewellery to stand out from the crowd.
For rent: a jewellery box as an open bar. After answering a short questionnaire in terms of your tastes (earrings or clip-ons? Discreet bracelet or cuff? Choker or long necklace?...), J'aime J'aime will entrust you with 3 pieces selected just for you amongst French designers. Examples? The new Charly James earrings, the Indian reed bracelet of L'atelier Plume, the iconic heart ring Mimilamour… Important strong point, you can exchange at any time with no limits for a combo, which should avoid the "déjà vu" effect.
How much does it cost? €27 / month, delivery included and no commitment. There is no charge for exchange deliveries. Cool, you can event buy your heart throb pieces and take advantage of the - 20% discout.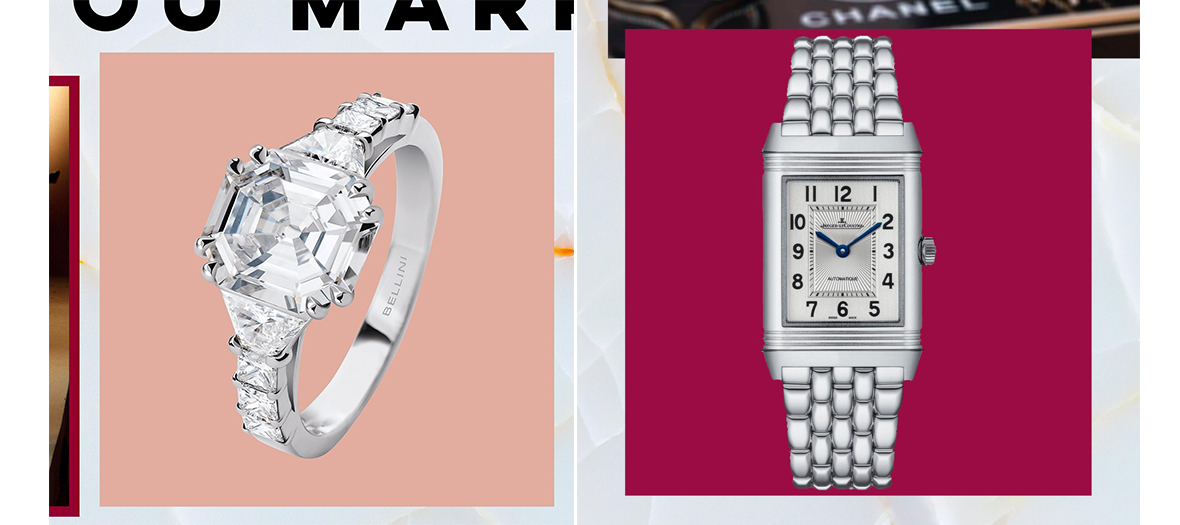 For whom? Cinderellas who want to look their best for just one evening.
For rent: jewellery pieces worthy of a red carpet, unique upcycled creations made with pieces picked up at Drouot and deluxe watches. A real eyeful: the Love ring by Cartier, the Messika triple Joy diamond set, the Médor cuff by Hermès, the Chaumet Happy Heart necklace… So if you really want to show off, make an appointment at the showroom (on line or DM on Instagram @blingmiparis)—you can also order directly on line.
How much does it cost? The price is determined in keeping with the value of the jewellery piece and the duration of the rental (3, 8 or 12 days). Count €70 to wear the Cartier ring during 48 hours, €180 for the Messika set and €50 for the Fred bracelet. A monthly subscription is in the works, keep your eyes peeled. In every case, you will need to show your ID and leave a credit card imprint as security measure (just like at the hotel).
9 Cité de Trévise, 75009 Paris, 06 47 96 15 84, www.blingmi.fr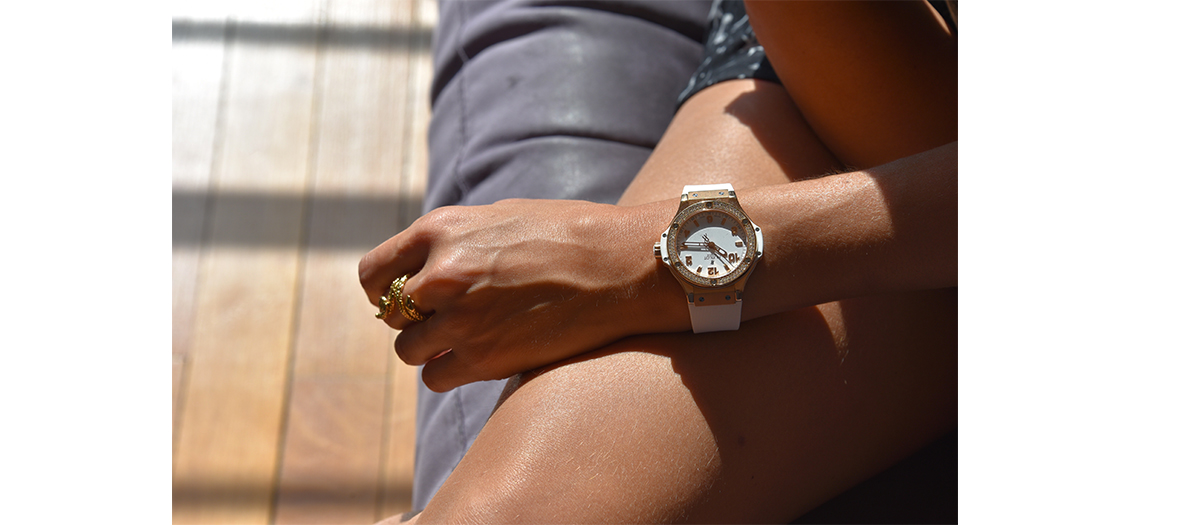 For whom? Those who don't have a Rolex. But would like to try. Just once to get the feeling.
For rent: a Rolex—Submariner or Daytona models— but also all the deluxe watches we dream of: the J12 by Chanel, the Tank by Cartier, the Reverso by Jaeger-LeCoultre or a Breitling. How to get your hands on these priceless models? Rush to a partner watch maker to pick out your watch in total security.
How much does it cost? Starting at €50 for 3 days. Payment on line and obligatory security deposit.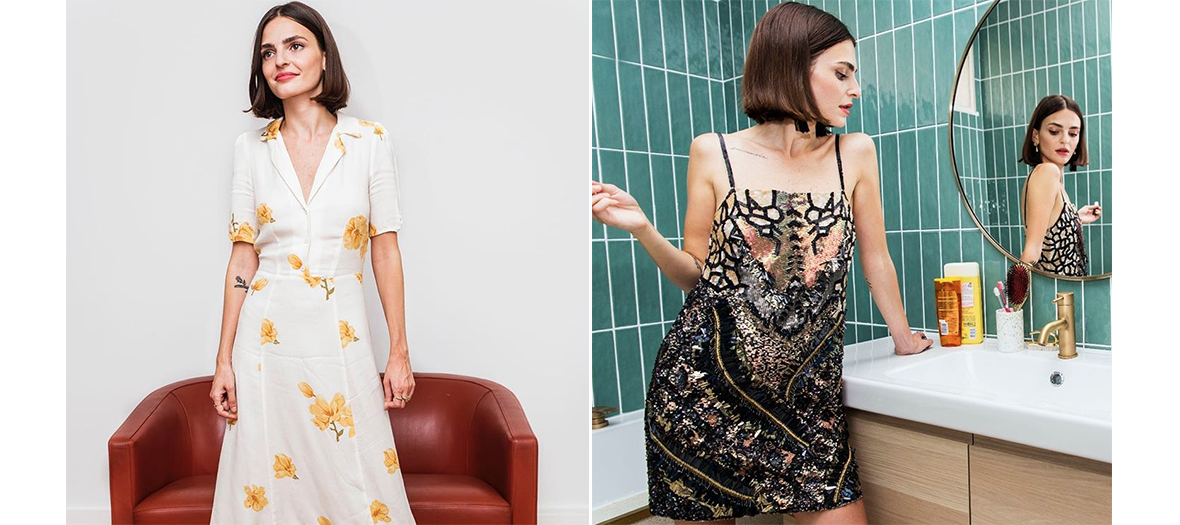 For whom? Those who really don't want to spend a wad on a wedding dress they will never wear again and be able to choose the right bag or jewellery piece to wear with it.
For rent: the exceptional creations of Rabih kayrouz, Jacquemus, Celine or Chloé… But also stylish dresses by more accessible designers we would love to wear just once (Ba&sh, Paul & Joe, Forte Forte). To be accessorized with just the right Chanel bag. The must? It's possible to try your total look at the showroom.
How much does it cost? Starting at €50 € for 2 days, dry-cleaner and delivery included.
101 Boulevard Haussmann, 75008 Paris, www.beaurow.com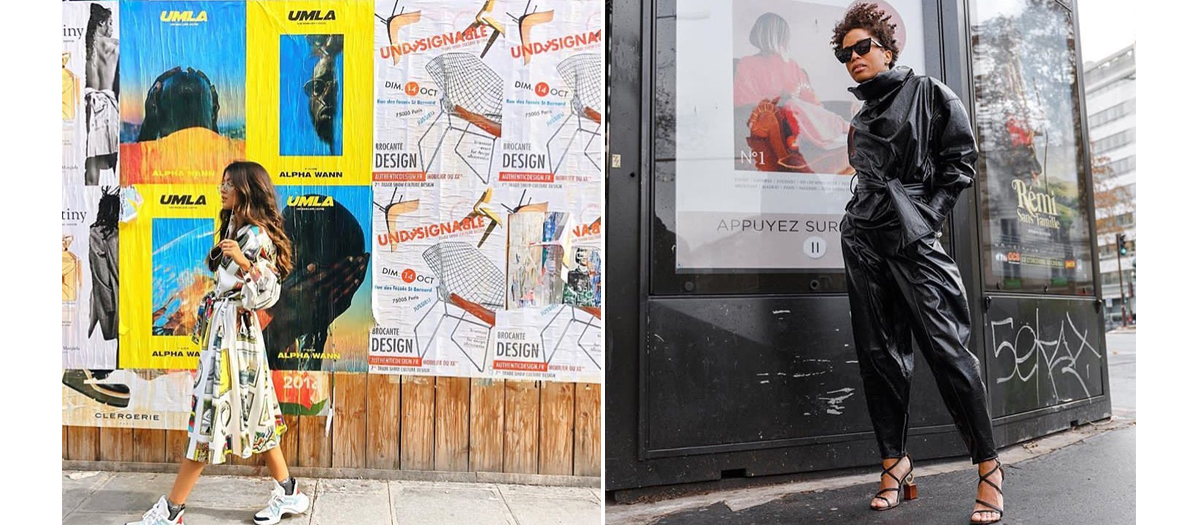 For whom? Socialite Parisiennes who go out often and want to wear designer pieces on a daily basis.
For rent: a DVF one-piece pantsuit, a Stella McCartney ensemble, a Victoria Beckham little black dress or a Courrèges blouson. All the pieces can be kept 8 days, in order to really enjoy them...
How much does it cost? The monthly subscription gives you a choice of between 1 to 6 pieces (delivery + dry cleaning included). Starting at €69 per month.
10 Rue Royale, 75008 Paris, www.panoplycity.com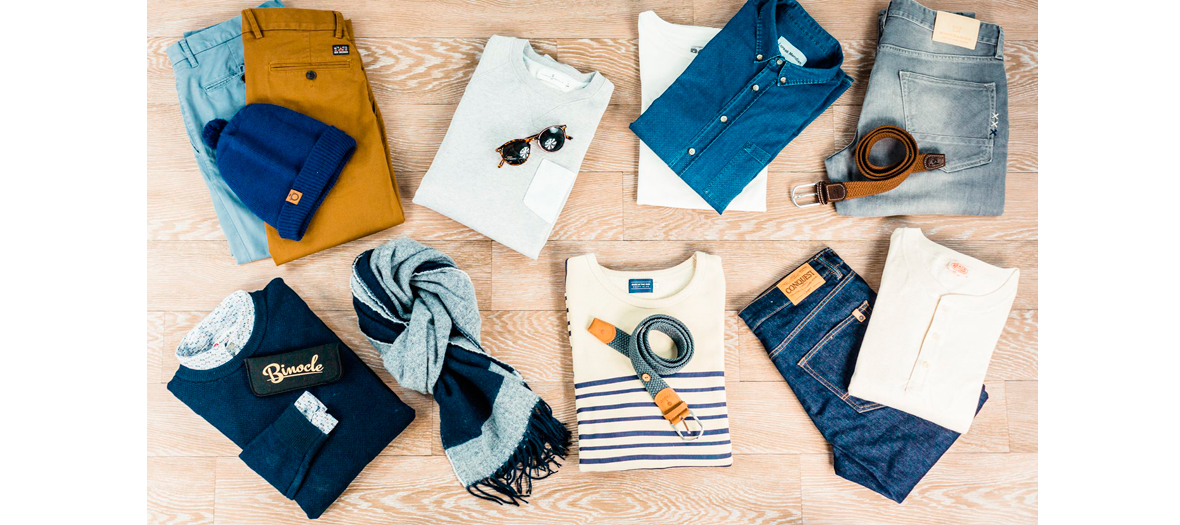 For whom? Busy men looking for a style of their own.
For rent: a total wardrobe, monthly and tailored, to be defined from a small questionnaire depending on the desired style, the morphology, preferences and lifestyle in general. In other words, the cult seasonal pieces by Calvin Klein, Cuisse de Grenouille, Chevignon or Armor Lux and Scotch & Soda—to have delivered at home in a box and without commitment.
How much does it cost? 1, 2 or 4 entire outfits (4/8/16 pieces) starting at €39.95, return and dry cleaning included.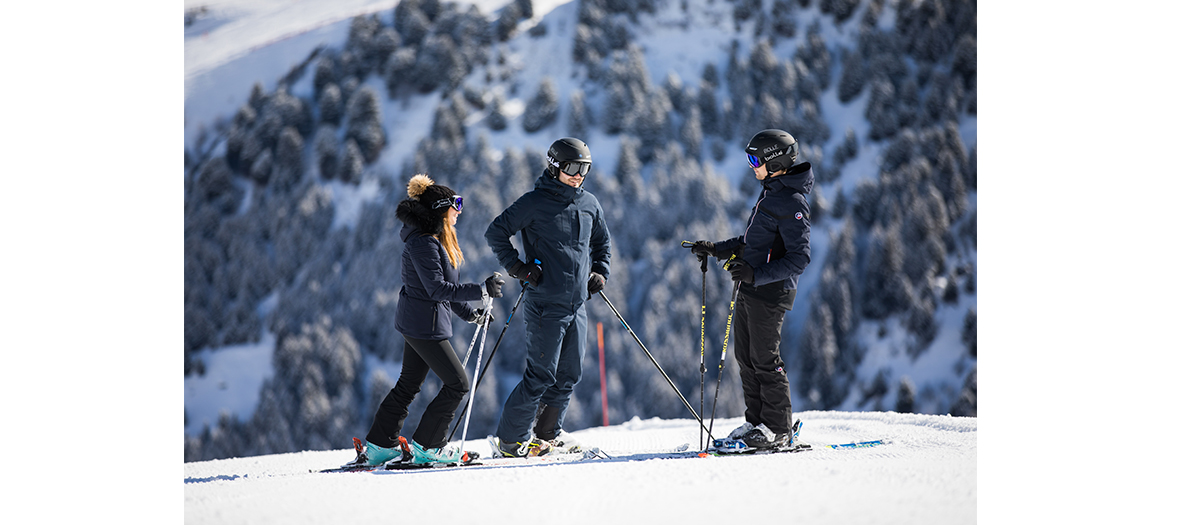 For whom? All those who want to be snow queens on and off the slopes of Val or Méribel without breaking their piggy banks.
For rent: a complete outfit with jacket + pants + mask + gloves, by the most desirable labels of the moment such as Fusalp, Poivre Blanc and Roxy. To be delivered directly at the ski resort of your choice amongst 30 offered in Savoie, Haute-Savoie and the Isère—to avoid lugging all the cumbersome equipment on the train. Super clever!
How much does it cost? Starting at €16.65 per day.

Also discover Une robe un soir.