It's fashion week baby! And it's time to get up to date with the latest news that makes the fashion sphere tremble. To your stilettos!
Infiltrate the fashion talks of the Palais Galliera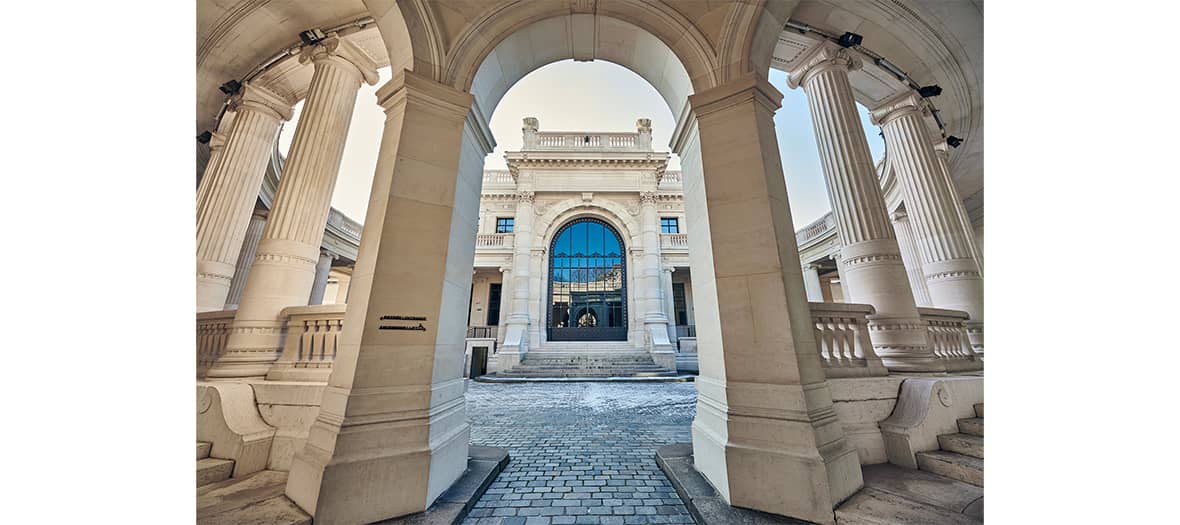 Who hasn't dreamed of meeting fashion and luxury icons? Bingo, on the occasion of its 30th anniversary, Purple Magazine arrives at the Palais Galliera with stylish meetings. All to your reservations!
Among the star guests, we will come across big names in the fashion world such as the ultimate icon and muse of Rick Owens Michèle Lamy on Saturday (3:30 p.m.) during a talk on fashion and ecology, but also the trendy artist Carsten Höller who left his giant mushrooms at the Prada Foundation for the duration of a conference (2 p.m.). Second round the next day with Juergen Teller on Sunday who hosts a talk on fashion photography followed by Stéphane Ashpool on local fashion (5 p.m.). Too much Loïc Prigent in you!
The extra thing: crazy DJ sets every day from 5:30 p.m. like the Jazz Orgy on Saturday evening.
Purple Festival at the Palais Galliera, 10 avenue Pierre 1er de Serbia, Paris 16th. Free and on reservation , free entrance in the morning from 10 a.m. to 2 p.m.
Shopping for treasures like in Seoul at Kitsuné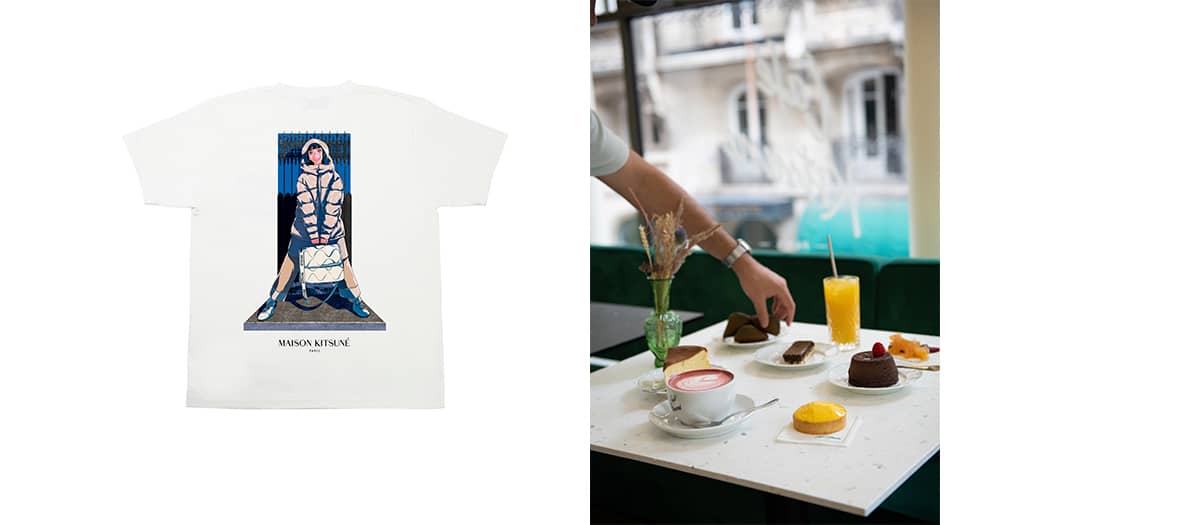 This weekend, Kitsuné , the brand of Parisian cool kids, is honoring Korea in a pop-up that will delight fashionistas and sharp foodistas.
To be shopped on site: t-shirts pimped by Tree 13 already collectors (€100) and ultra-desirable objects such as the photo book by Han Youngsoo (from €60), vintage Korean plates or vinyl records (from 30 to €100). But also a lucky charm candle, incense or arty fans (€15).
The extra thing: a lot of pastries to taste at the Kitsuné café , which has outdone itself to present original Franco-Korean creations such as the Yuzu cheesecake or the Hobak pie with pumpkin, to accompany very good lattes.
Kitsuné market Paris-Seoul , 52 rue de Richelieu, Paris 1er and at 2 Place André Malraux, Paris 1er, from September 29 to October 2. FREE ENTRANCE.
Participate in the Chanel and Lagarfeld auction at Artcurial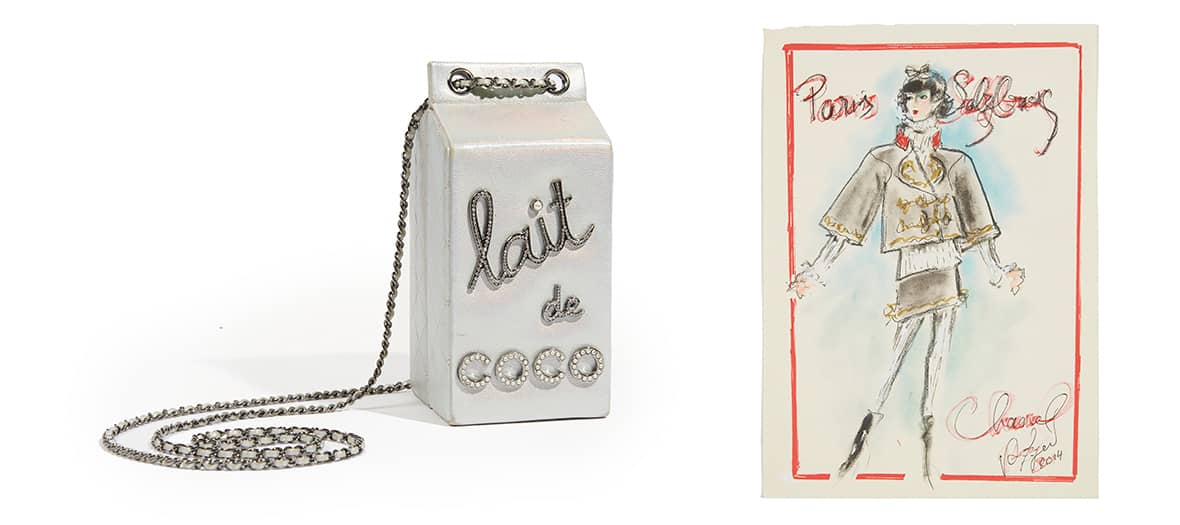 General panic among fashionistas: the big Artcurial auction house is organizing its ultra-luxury sale just in time for fashion week .
Among the nuggets, we invest without moderation in a too funny Chanel bag diverted in milk carton (€2,200), a " La Petite Coco " doll (€2,200) and even objects from the private collection of Lagerfeld like clichés by André Léon Talley , Palace period (€100). If you had to see only one, it's this one: a sketch signed by Karl himself for the Chanel Paris-Salzburg collection (€2,000).
The extra thing: for the old school team, go to Artcurial HQ at the Hôtel Marcel Dassault on October 5 where a special Charlie le Mindu sale will be held .
Online auctions Karl Lagerfeld, a German collection and Chanel Vintage , until October 4. More info on 01 58 56 38 12.
Brunch at the Book Bar of the Hotel Grand Amour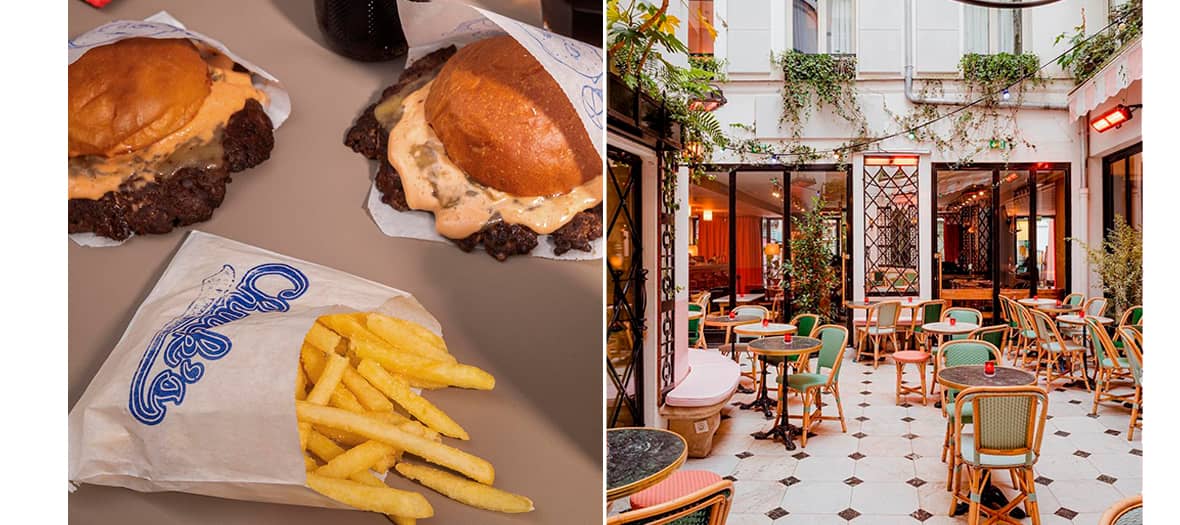 The Hôtel Grand Amour , a highly stylish haunt whose Book Bar sees fashion editors , models and all the girls to follow at the moment, needs no introduction. From New York to Paris via Milan , chef Chuck Georges invites himself there for five days at dinner time and for Sunday brunch .
Among the delicacies: its famous smashburger pickles, onions, cheddar, special sauce, but also a hot Honey Chicken sandwich with its hot hot sauce and pickles on a buttermilk biscuit. We accompany the whole thing with a very good wedge salad as well as donuts and seasonal jams. Mmmm!
The added plus: the possibility of having brunch with your kids with a €12.50 formula including all-you-can-eat macaroni and mini burgers.
Brunch Chuck Georges at the Hotel Grand Amour , 18 rue de la Fidélité, Paris 10th. Sunday, October 2 from noon to 4 p.m. Reservations 01 44 16 03 30.
Snack and get a massage at Azzedine Alaïa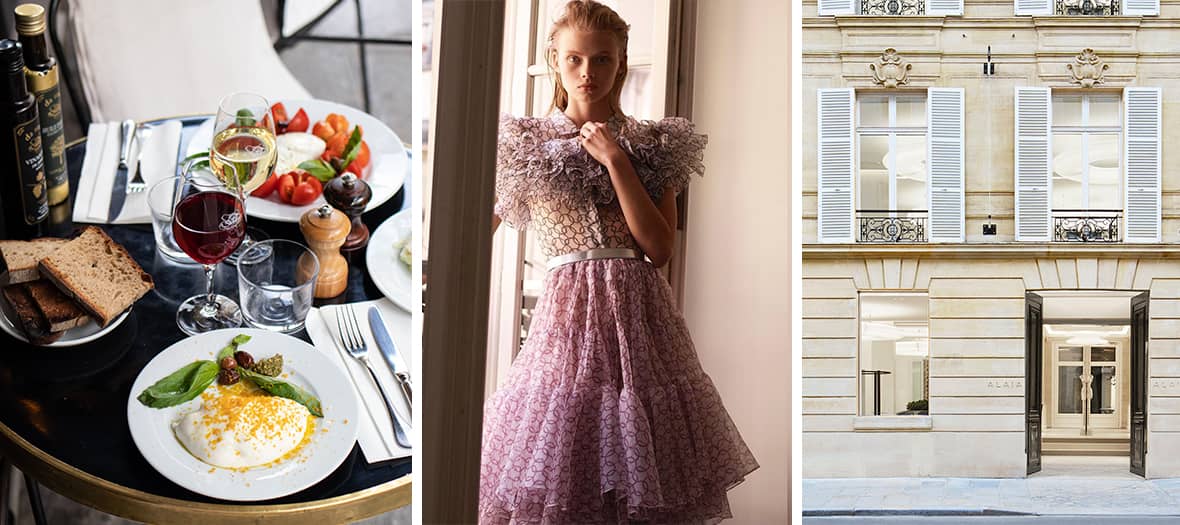 Newsflash: Da Rosa , the most popular Iberian canteen-grocery store (formerly in Saint-Germain-des-Prés), has opened a café on the pretty terrace of the private mansion where the Azzedine Alaïa boutique is located .
Here, it's the cult of the best products : sublime salmon tartare (€24), Iberian bellota ham (€16) and chorizo (€9), a real burrata ( €24). Bonus: we find our favorite from the parent company: a fabulous club sandwich with Iberian ham (€26), or its equally addictive smoked salmon (€26) or cecina (€24) variants.
We don't miss: ultimate couture snobbery to cultivate your dream body, the Alaïa house has teamed up with Martine de Richeville to create a beauty cabin that could not be more chic, just to provide slimming massages ultra-prized by the stars
Open Tuesday to Saturday from 12 p.m. to 7 p.m.
Martine de Richeville andCafé Da Rosa at the ALAÏA boutique , 5 rue de Marignan, Paris 8th.
Also discover Shopping, cinema, dinner: your perfect program in the heart of Paris .