Scoop: the editorial staff of Do It In Paris is hiding somewhere in the Marais . So as much to tell you that we know about it. Best spots to grab street food, stylish boutiques, amazing art galleries, addictive pastries… We've listed our favorite HQs for you.
Soma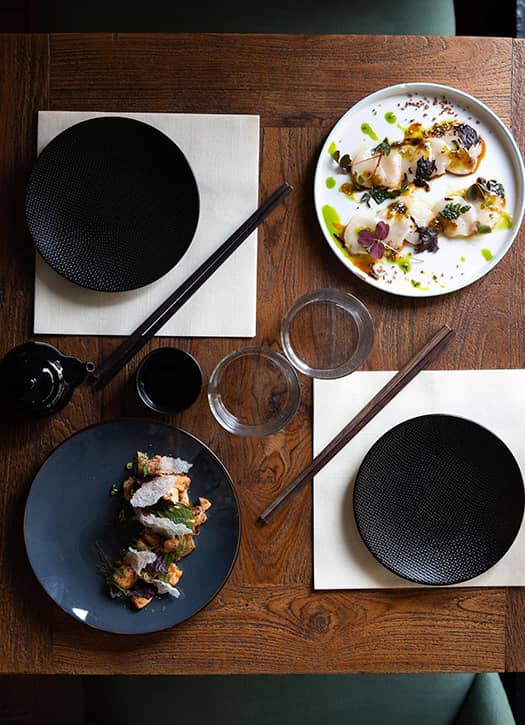 The place: the creative and Japanese dishes of Soma , the most popular canteen in the Marais thought of as a real izakaya , are no longer a secret to anyone as they rhyme with perfection. In this discreet Japanese restaurant on rue de Saintonge , you come across a chic clientele of regulars (in turn Raphaël and Mélanie Thierry , models and producers from the neighborhood, Vanessa Paradis and Lily-Rose Depp , Camille Cottin and Camille Chamoux … and the editorial staff of Do It In Paris !) who came to sit down incognito around a good bento box .
Why we go there: for its real delicacies like the octopus , cucumber and yuzu ceviche ( € 10), prawn and asparagus tempura (€13), eggplant agedashi (€9), to accompany a fresh spinach salad with sesame cream (€6). Addictive is a weak word! But the must on the menu is definitely the bento of the day, ultra-complete, made up of small vegetables in tempura , rice, a protein (lucky luck if you come across beef day, yum) and edamame (€20 on the spot, €18 to take away), without forgetting the very hot genmaicha tea with puffed rice, a must (€4).
Soma Marais , 13 rue de Saintonge, Paris 3rd open from Tuesday to Saturday from 12 p.m. to 3 p.m. and from 7:30 p.m. to 11 p.m., reservations on 09 81 82 53 51 or online
Miista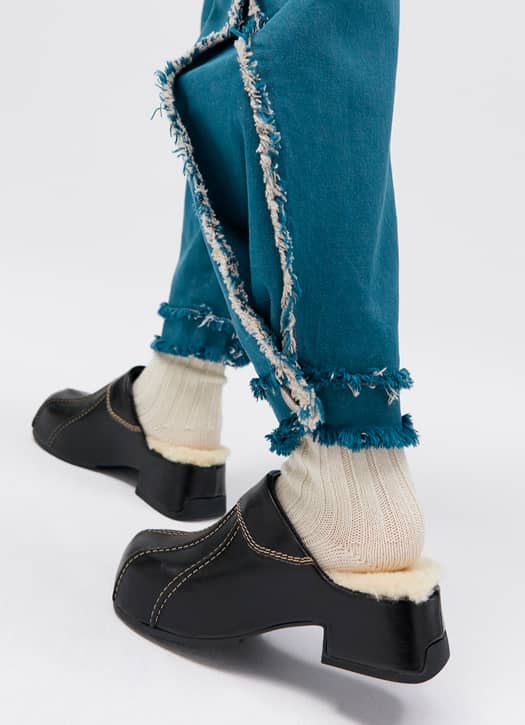 The place: you have probably come across the stylish pumps of Laura Villasenin , an adopted Londoner from Spain, in the fashion corners of the Galeries Lafayette Champs-Élysées or the Samaritaine . If Miista conquered fashion until being adopted by Bella Hadid and Kendall Jenner (the girls that everyone copies), his little boutique on rue Charlot remains surprisingly confidential. We take advantage of lunch breaks to try out new things… and leave (too) regularly with a pair that looks like the 90s .
Why we go there: to try on her bombshell boots , loafers , clogs , boots that give you that sharp London look with patent leather, denim or cowhide materials and signature square toes (pairs from €175, watch out for the crazy sellouts on their Instagram account ). The novelty ? Their ready-to-wear collection to afford the complete look of a cool girl from the Marais .
Miista , 31 rue charlot, Paris 3rd, open Tuesday to Saturday from 11 a.m. to 7.30 p.m., Sunday from 12 p.m. to 6 p.m.
Red Children's Market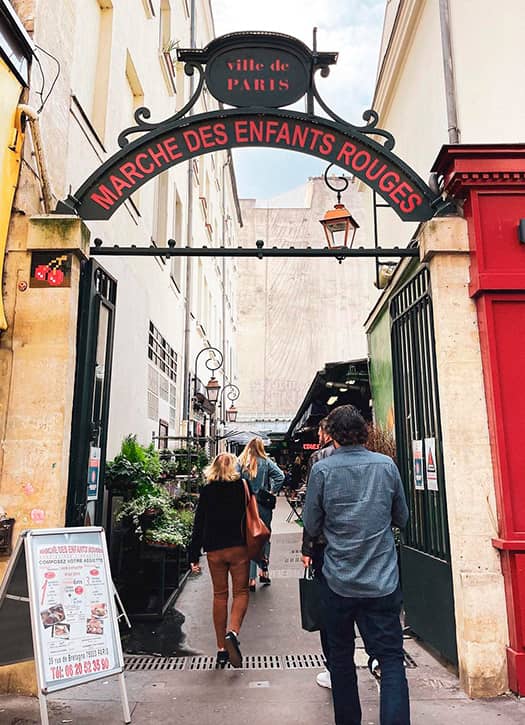 The place: we no longer need to introduce the covered market of the Enfants Rouges , which gourmets from all over the world envy us and which is part of the foodie journey of any good self-respecting visitor. It must be said that, located on the rue de Bretagne , this amazing HQ brings together the cream of Parisian street food , and necessarily meets all desires by offering specialties from elsewhere. Created in 1615, it is the oldest food market in the capital and also offers fruit and vegetable stalls, a fishmonger's and a butcher's.
Why we go there: every day has its own taste! It's hard to choose between the divine couscous from the Traiteur Marocain (from €9 to €14), the incomparable taste of the buns from the Burger Fermier des Enfants Rouges and its wide choice of cheeses (formula on site €14), dan dan noodles and karaage chicken from Japanese caterer Taeko (dishes from €13.50) or good veggie dishes from the Stand (bowl + soup €15).
The Marché des Enfants Rouges , 39 rue de Bretagne, Paris 3rd, open Tuesday to Saturday from 8:30 a.m. to 8:30 p.m., Sunday from 8:30 a.m. to 5 p.m.
Palace Pleasure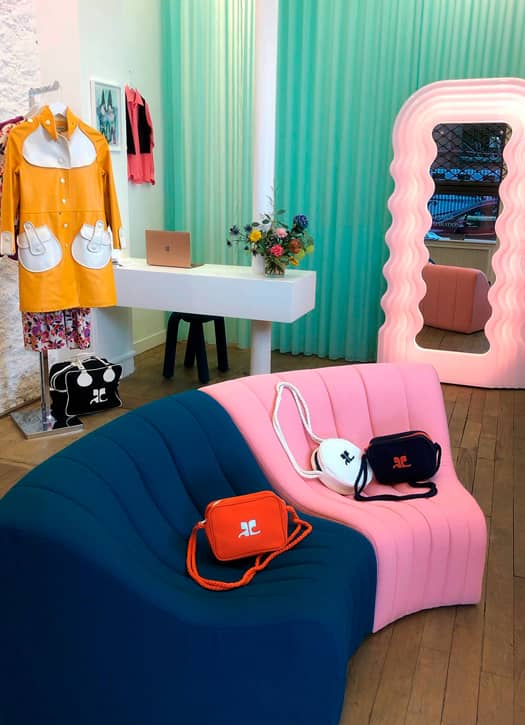 The place: Ali Baba's cave of Parisiennes addicted to designer vintage , where Didier Barroso , a figure in contemporary art ( Palais de Tokyo , Yvon Lambert , Art Concept Gallery ...) has imagined a collection of insane fashion pieces in a " neo-pop Eden " whose mirror we recognize among all on Insta. A true fashion enthusiast, this clothing collector since adolescence offers his finds from the 70's to the 2000s, namely iconic clothes and crazy accessories from André Courrèges , Alaïa , Yves Saint Laurent , Céline, Lanvin , Vivienne Westwood ... which delight both fashion week regulars and Emily in Paris stylists .
Why we go: we fall in ecstasy in front of a purple Courrèges coat (€1,200), Yves Saint Laurent floral print skirts (€450), an Alaïa knit top, Céline belts , a Lanvin polo shirt , a Thierry coat Mugler and many other marvels that will give you shivers of happiness.
Plaisir Palace, 3 rue Paul Dubois, Paris 3rd, open Tuesday to Saturday from 1 p.m. to 7 p.m.

Good time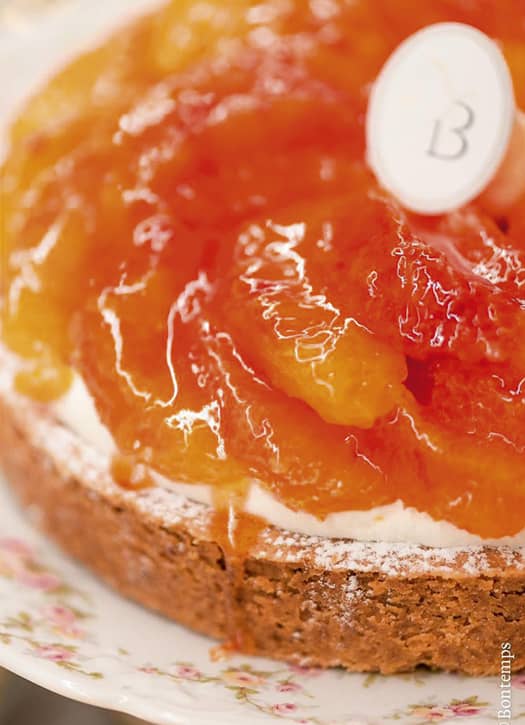 The place: the shortbread that we come to get from the 4 corners of the capital, it's here. The best lemon cake in Paris is still there. Suffice to say that with its tea room behind the Bontemps pastry shop , the Marais exults. A tip: book well in advance to enjoy an enchanted afternoon in this highly romantic boudoir. A mermaid bar, reupholstered vintage armchairs, and of course mismatched crockery to die for: keep an eye out, everything here has been meticulously thought out and chosen by Fiona and her husband.
Why we go: the orangeade with orange blossom from Lebanon , crazy (€8)! The café team will also choose a latte macchiato with grains signed Maison Verlet (€8), an assortment of 4 seasonal Bontemps, these signature bites on shortcrust pastry, an addictive Nuage Tiramisu, a very soft flan or a divine pear tart (12 €). Mmmmh… Ultimate insane option: the Sunday brunch as in the photo, which speaks for itself (€45).
Bontemps , 57 rue de Bretagne, Paris 3rd, open Wednesday to Saturday from 11 a.m. to 7 p.m., Sunday until 6 p.m.
Swiss House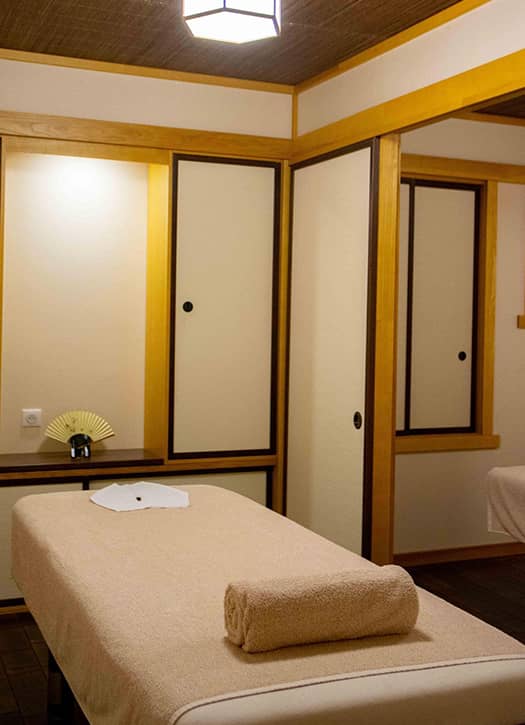 The place: do you know the ryokan , this traditional Japanese inn characterized by the artisanal materials that make it up (straw ceiling, bamboo floor, washi paper walls, etc.)? A worthy heir to this true Japanese lifestyle, Maison Suisen is busy taking care of the body as a whole to make it feel better, in a soothing setting. A green tea , a massage , meditation : we are well, totally cut off from the hustle and bustle of the world, away from all stress, just to recharge the batteries between noon and two.
Why we go there: at the first slack, we take the example of the Japanese who are fueled by shiatsu to eliminate tension and rebalance energy . At Suisen , it is practiced according to the rules of the art, on tatami . Dressed in a traditional outfit, we receive pressure, percussion, stretching and effleurage on the whole body. A real moment of relaxation in a timeless place (one-hour massage €140).
Maison Suisen , 7 rue de Thorigny, Paris 3rd, open daily from 10 a.m. to 8 p.m.
The coolest art galleries in Paris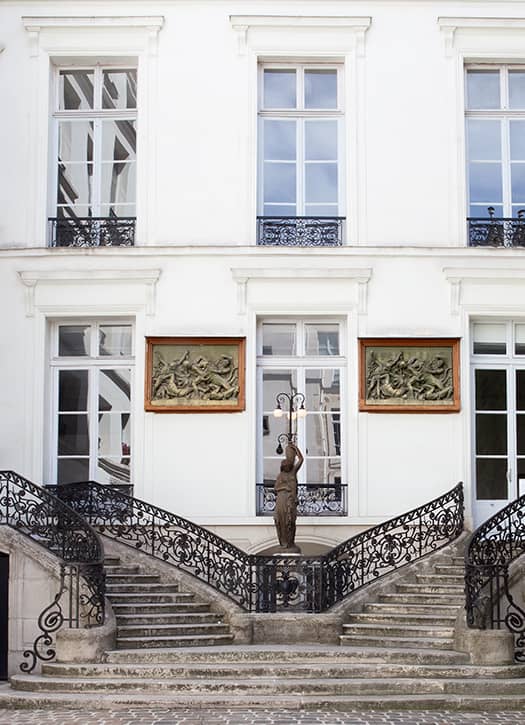 The places: five minutes from each other, take advantage of a walk in the Marais to visit cool and cutting-edge art galleries such as Thaddaeus Ropac ( 7 rue Debelleyme ), Perrotin ( 76 rue de Turenne ) and Karsten Greve ( 5 rue Debelleyme ), three big names in contemporary art each presenting (and free of charge) the most interesting artists of the moment in extraordinary spaces.
Why we go there: at the moment, we discover at Thaddaeus Ropac the recent paintings of the American David Salle or the incredible black and white photos of Bob Colacello , at Perrotin the installations and colored paintings of Mathilde Denize and at Karsten Greve the mesmerizing photographs by Mimmo Jodice or the improbable sculptures of John Chamberlain . Regardless of the current exhibition, the good surprises are always there.

© Perrotin
Caviar delicacies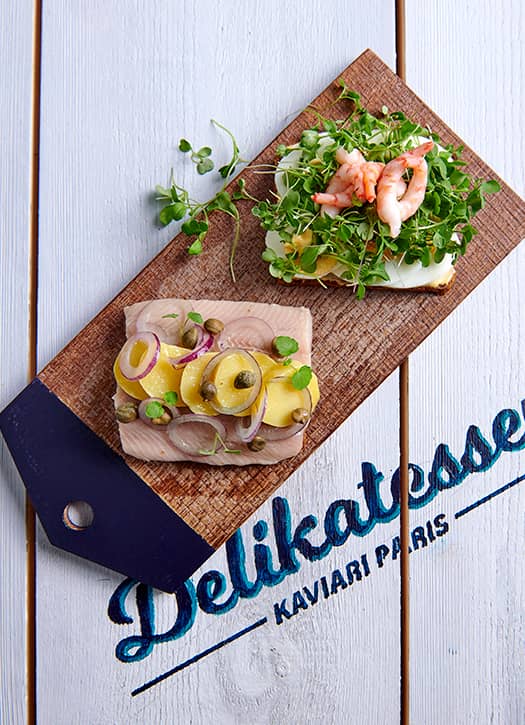 The place: the latest Delikatessen in Kaviari has just opened near the Hôtel de Ville , offering a delicatessen dedicated to seafood products with irreproachable sourcing, but also a tasting counter, just to get an excellent smoked salmon toast for lunch and leave with the necessary to prepare a chic aperitif at home. CQFD.
Why we go there: because we love all the marine snacks from Kaviari , like a truffle taramasalata (€9) accompanied by homemade blinis with organic wheat flour and salted butter, tuna rillettes that make always unanimous (€11.50), some herring marinated in dill to put on a nice slice of bread (€11.50) or a bottarga to grate in a good pasta dish with garlic and parsley ( from €58).
The Kaviari factory , 13 rue de l'Arsenal, Paris 4th, open Monday to Friday from 10 a.m. to 5 p.m.
And always …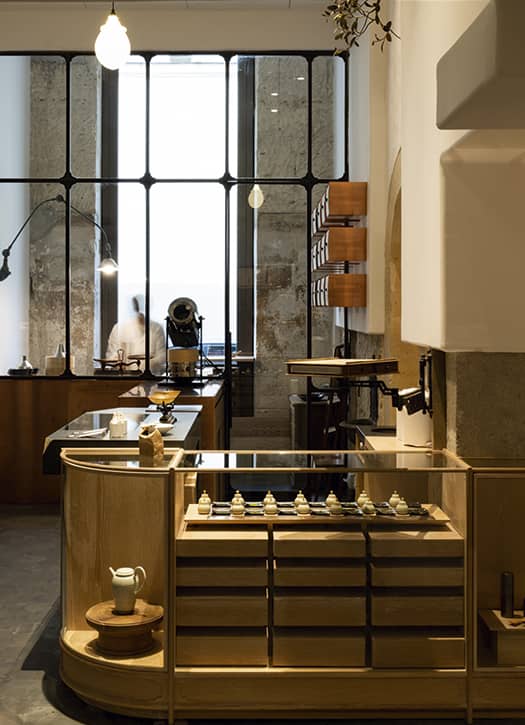 - The myBlend House for 2.0 beauty treatments , 23 rue Debelleyme, Paris 3rd
- The Carette tea room and its addictive finger sandwiches , 25 place des Vosges, Paris 3rd
- Miznon's pitas to die for , 22 rue des Ecouffes, Paris 4th
- The ultra-stylish decoration shop of the Japanese restaurant Ogata , 16 rue Debelleyme, Paris 3rd
- Rue des Rosiers, for its fashion boutiques ( From Future , Cos , etc.) and its unique charm
- The original exhibitions and the demented coffee shop of the Swedish Institute , 11 rue Payenne, Paris 3rd
- The highly foodporn sandwiches ofAlain Miam Miam , 26 rue Charlot, Paris 3rd
- The astonishing house of Victor Hugo and his Café Mulot , 6 place des Vosges


© Ogata


Also discover our favorite addresses for the Saint-Ouen and Saint-Germain-des-Prés flea markets .