Feeling a little low? We have the entertainment you need to boost your moral during 1h15 of emotion and laughs with an extravagant performance: the Chicos Mambo.
On stage, 6 talented and sexy dancers perform to the music of « Swan Lake», disguised  as clumsy ducklings or in a remake of « Dance with the stars », hilarious!
Tops: this troop divinely plays with the formal and stilted codes of ballet, giving life to a truly comical show, full of humor and self-ridicule while  taking nothing away from the impressive technique of the dancers.
We adore: the wonderful costumes, the mimics of the comedians and the artistic performance that makes us jump in our seats with laughter!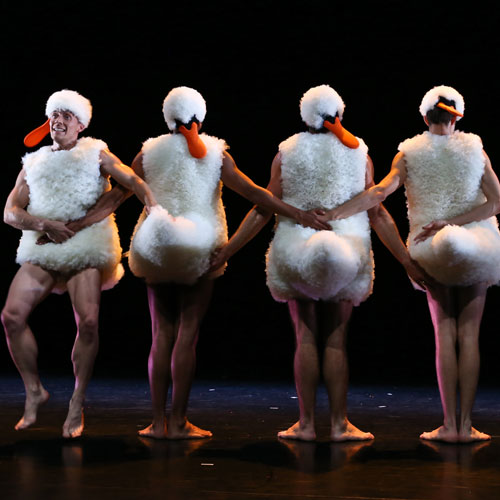 Tuesday to Saturday at 7pm. Sunday at 4pm until May 24th, 2015
Bobino – Tutu Chicos Mambo
14-20 Rue de la Gaité, 75014 Paris
01 43 27 24 24