What are the most exciting exhibitions in Paris right now? The Picasso, Maillol, l'Orangerie, Jacquemart-André and Marmottan museums unveil their latest exhibitions featuring amazing paintings, photos, sculptures and even theater sets. Read on to find out about the 5 not to be missed exhibitions!
The Pop: The Picasso Museum by Paul Smith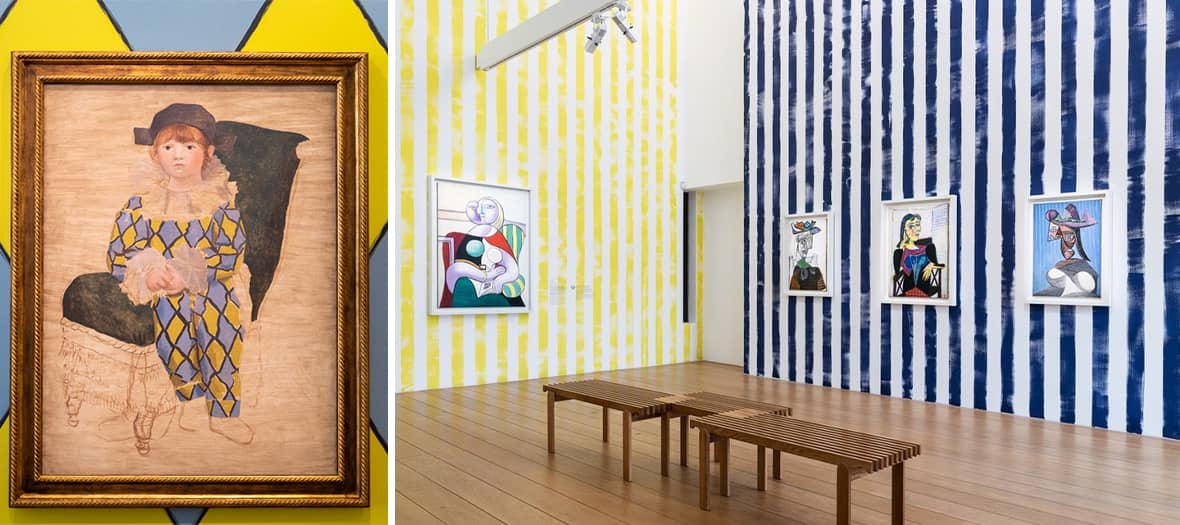 Fifty years ago, Europe suffered the loss of its master of Cubism. The "Picasso Celebration 1973 - 2023" project honors the late artist through a series of exhibitions, including Paul Smith's reappropriation of the Picasso Museum. 
British designer Paul Smith offers a new creative leadership - colors, geometric patterns, tone-on-tone, the whole Picasso collection (ceramics, sculptures, paintings) is clothed in matching wallpapers, like the iconic Paul en Arlequin on a wall of blue and yellow diamonds. On several floors the collection unveils Picasso's preferred subjects, from women to theater, war and bullfighting.
The temporary exhibition "Faith Ringgold, Black is beautiful" is both brilliant and committed. Treat yourself to the store's sublime ceramics on your way out—guaranteed eye-catching effect in your living room.
Musée national Picasso, 5 rue de Thorigny, Paris 3rd, From March 7 to August 27. 01 85 56 00 36.
From 11 to 14 €. 
© Succession Picasso 2022
The Exotic: Matisse. Cahiers d'art, le tournant des années 30 (Cahiers d'art, turning point of the 30s)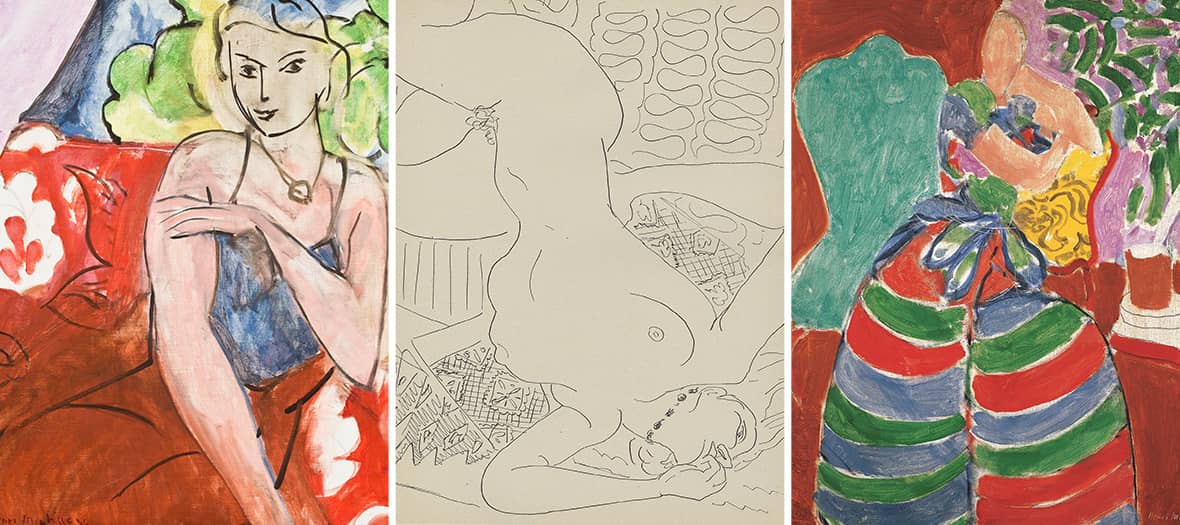 The Orangerie museum is exploring a key time in Matisse's artistic career: from 1926 to 1940. Because he lacked artistic inspiration the painter traveled the world and stopped in Polynesia where he returned with exotic landscapes that adorned the background of his Nudes and the traditional blouses that his portrait models now wear. 
From hall to hall, we can witness the painter's newfound inspiration, as shown in his various experiments, starting with the massive work La Danse, commissioned by the Barnes Foundation. Looking at the photographs and preliminary drawings of this grand work, we can retrace the artist's work, as does Christian Servos' magazine Cahiers d'art, which documents his work.
From room to room, we learn about Matisse's experiments - charcoal drawing, engraving, which he used to illustrate Mallarmé's poems. The exhibition also presents the painter's greatest innovation: the cut-out gouache paper technique, which led to his greatest works (including La Danse and Les Deux Danseurs). We particularly like his series of Portraits of Lydia, whose exalted figure floats across the canvas.
Musée de l'Orangerie, Place de la Concorde, Paris 1st. 01 44 50 43 00. 
From 10 € to 12,50 €.          
© Succession H. Matisse, Albertina Museum, Vienne
The LOL: Elliott Erwitt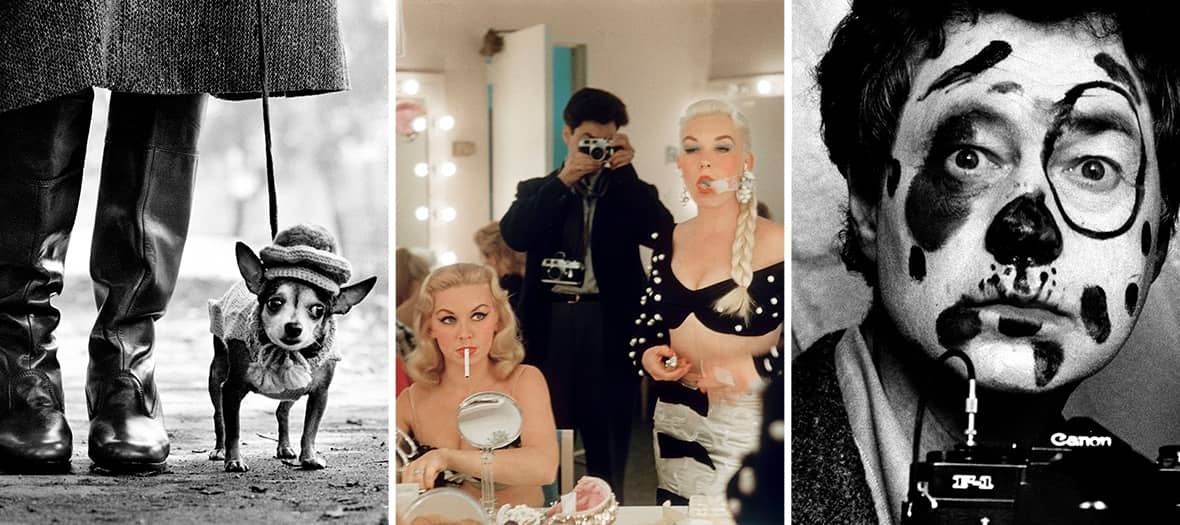 Feeling down in the dumps? The Maillol museum unveils an amazing retrospective of the iconic photographer Elliott Erwitt, who travelled through the 20th century to capture images of everyday life with humour and affection. His black and white photographs reflect the comical nature of life, with subjects like children, nudism and the beach - all of which are full of humor. Now for the scenography the artist avoids unnecessary talk, the works are presented with just a simple label (date and place, no title) and speak for themselves. 
At first he created sweet family portraits, which can be seen at the beginning of the exhibition, but his work was quickly spotted by the Magnum agency (Capa, Cartier-Bresson, Rodger...). Elliott Erwitt then embarked on scenographic creations, using offbeat situations in settings with bold geometric lines.
For advertising, he focused on humorous images of dogs, which appeared as sensitive and funny "extensions" of human beings. The photographer incorporates color, creating pop images that travel the world and showcase the American lifestyle. The exhibition features his career as a photoreporter and film director, but also his shots of celebrities and politicians (Hitchcock, Vera Miles, Marilyn Monroe, the Obamas, Che Guevara...). The showstopper: the photographer's reconstructed studio, a chance to see his organization and to admire some exceptional silver prints. Say cheeeese !
Musée Maillol, 59-61 rue de Grenelle, Paris 7th. Open every day from 10:30 am to 6:30 pm and on Wednesday until 10 pm. 01 42 22 59 58.
From 14,5€ to16,5€
© Elliott Erwitt / Magnum Photos
The Italian: Bellini. Influences croisées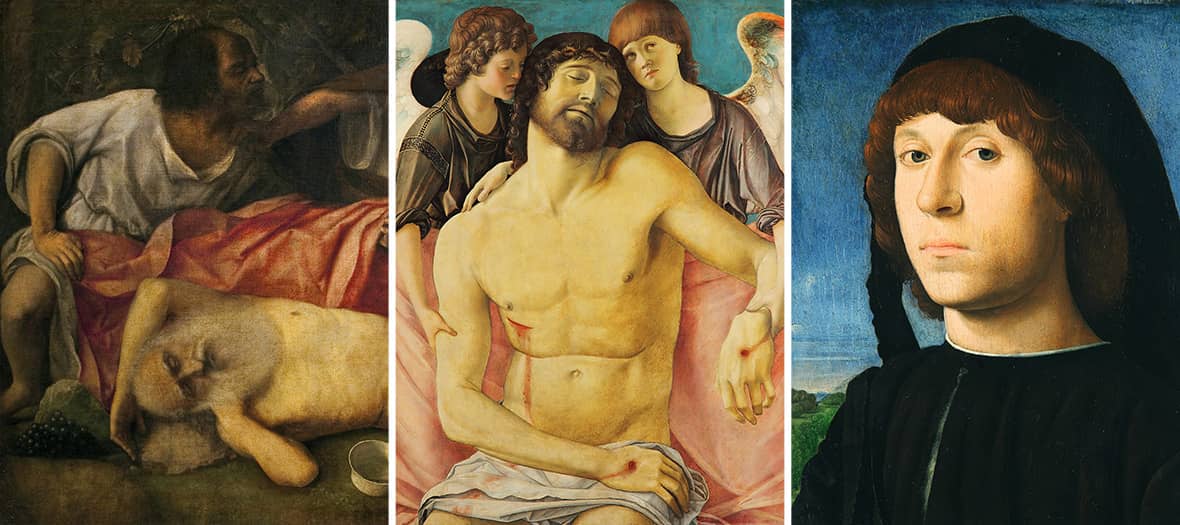 Forerunner of the Venetian school, Il Famoso Bellini is presently the focus of a riveting exhibition dedicated to his unexpected modernism. This show features religious paintings, some of which are being presented to the public for the first time, and is notable for its magnificent Byzantine Madones from private collections. Before inspiring his two illustrious pupils, Titien and Giorgione, the Venetian master painter started his career in his father's atelier before stricking out on his own. Technically speaking, the painter distinguished himself by combining drawing and color, his sfumati and mastery of oil painting, a new technique used by Italian painters in the 16th century that greatly influenced Venetian painting. Classical painting aficionados are in for a treat with the sensational collection at the Jacquemart-André Museum. The permanent collection is also ravishing, and the tea room is the perfect place to end the day.
Musée Jacquemart-André, 158 boulevard Haussmann, Paris 8th. Open every day from 10am to 6pm. 01 45 62 11 59.
From 10€ to 17 €.
© Besançon, Musée des Beaux-Arts et d'Archéologie – Photographie C2RMF Thomas Clot, © Staatliche Museen zu Berlin, Gemäldegalerie / Christoph Schmidt
The Romantic: Néo-romantiques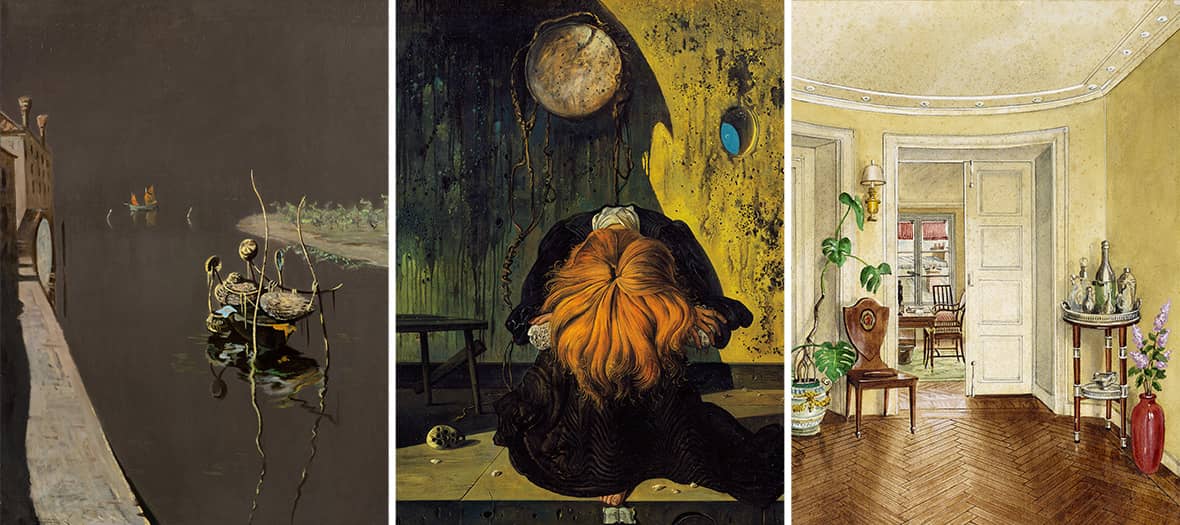 They were overshadowed by their cubist and surrealist brethren yet their work proved to be more than prolific. The Marmottan Museum lends prestige to the long-forgotten artists of the neo-romantic movement, whose work suffered from their geographical and artistic dispersion and from the more profitable art markets of the time.
Inspired by Patrick Mauriès' book "Neo-romantics, a forgotten period in modern art 1926-1972", the collection showcases the painters and artists of this movement, offering a multi-faceted experience to visitors. Neo-romantics represented a diversified and dense movement, the show displays a significant collection of paintings, drawings, sculptures and theater sets showing all the personal motifs of the Neo-Romantics, i.e. exile, melancholy and contemplation. Full of hope for the future of these forgotten artists, this not-to-be missed exhibit is actually ideal for a first date, all the more so since the Marmottan museum offers a very cute and poetic decor.
Musée Marmottan, 2, rue Louis-Bouilly Paris 16th. Open from Tuesday to Sunday from 10 am to 6 pm, Thursday nights until 9 pm. 01 44 96 50 33.
From 9€ to 14 €.
© Maxime Melnikov, © Raleigh, North Carolina Museum of Art 

Also discover In freedom, the extraordinary exhibition of the Alaïa Foundation and Street art comes to the Town Hall