During the Holiday season, everyone has an urge to nestle in comfortable velvet armchairs in front of the red curtain decorating the prettiest theaters and Parisian stages, to watch a wonderful spectacle… Musical comedies, vaudevilles, plays and one-man shows: what are the really stylish outings to attend—New Year's Day included, during the Christmas holidays? Here is our selection of nuggets to be reserved on the spot.
Funny Girl at Théâtre Marigny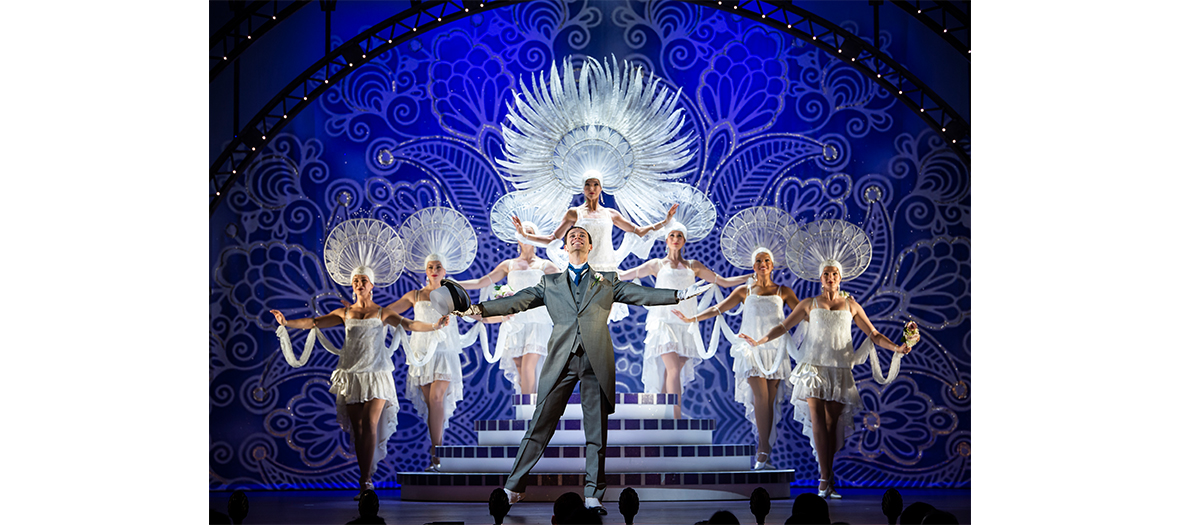 People, Don't Rain on My Parade, The Music That Makes Me Dance… All these tubes sung by the talented Barbara Streisand and Fanny Brice marked entire generations.
Super good news: the famous Broadway musical makes its entrance for the very first time in Paris, at the Théâtre Marigny, with Christina Bianco in the main lead. Between music, dance, emotions… We are mesmerized by the scenography of the incredible Stephen Mear.
And after? Go for a drink and sit by the fireplace at La Réserve, around the corner.

Reservations starting at €15, on www.theatremarigny.fr. Théâtre Marigny, Carré Marigny, 75008 Paris


Dance Me at Théâtre des Champs-Élysées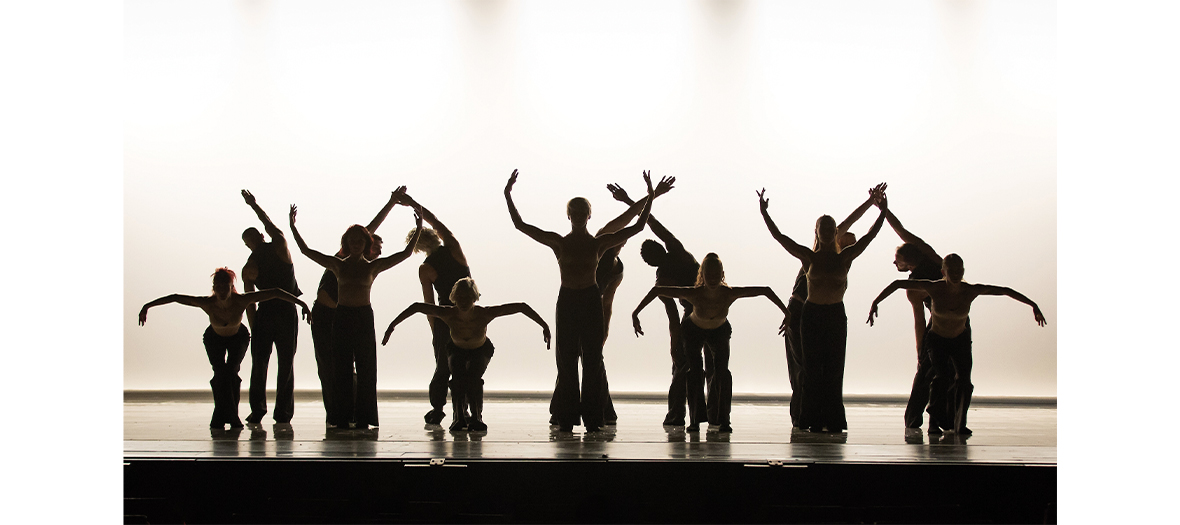 Halleluuujaaah… We can already hear you carrying the tune! The BJM Danse Montréal troop opens the ball this winter in Paris with an exclusive show: a musical inspired by the work of the author-composer Leonard Cohen, approved by the singer in person just before he passed away. Chic!
On the programme: recorded music, live, a dramatic scenography by Eric Jean and amazing dances thanks to the talented choreographers: Andonis Foniadakis, Annabelle López Ochoa and Ihsan Rustem.

And after? Make a bee line for the best Lebanese in Paris, right in front, to test yummy mezze.

© Thierry du Bois Reservations starting at €15, on www.billetterie.theatrechampselysees.fr. Théâtre des Champs-Élysées, 15 Avenue Montaigne, 75008 Paris
L'Invitation at Théâtre de la Madeleine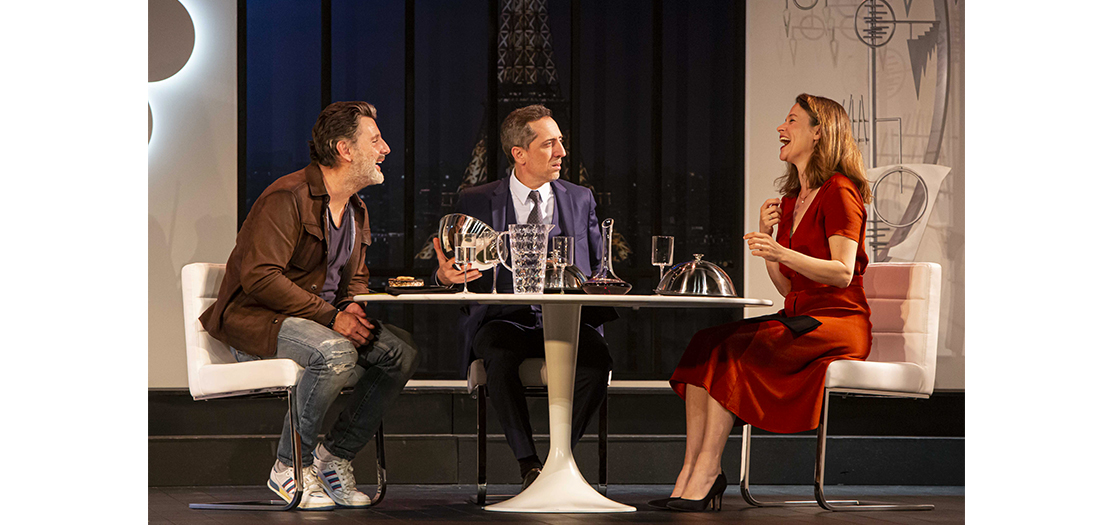 All those who enjoy Gad Elmaleh's humour will appreciate this new venue. Far from the debates about plagiarism, the comeback of Chouchou will appeal to all the fans of modern vaudeville after years of absence, in a choir comedy signed Hadrien Raccah on a Parisian stage.
Here, Gad is Daniel, a frivolous lawyer who invented himself an imaginary buddy in order to be free and roving without being nabbed on the spot. Until the day when his wife, Lucie Jeanne, not that ditsy, requests to meet this friend who monopolizes all her husband's time. This is when Philippe Lelouch steps in, to incarnate the ideal "partner in crime". For better or for worse....
And after? Go over to Jardins du Faubourg nearby for a stylish meal between two celebs.

© Emilie Brouchon
Reservations starting at €25, on www.theatre-madeleine.com. Théâtre de la Madeleine, 19 Rue de Surène, 75008 Paris
Gaspard Proust at the Comédie des Champs-Elysées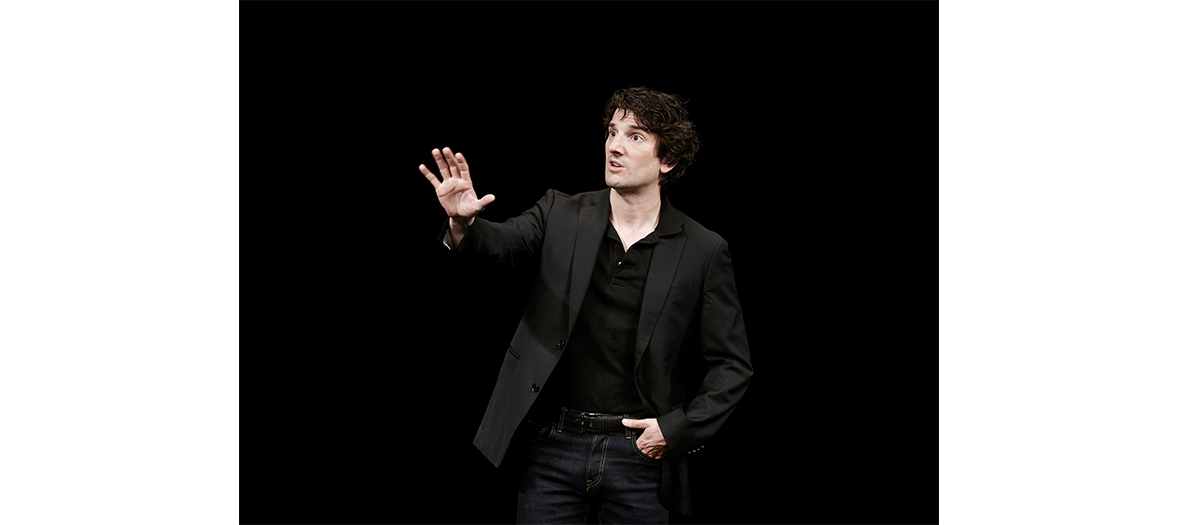 You either love him or hate him. But you need to have seen him in order to judge if his talent is at the level of his irony. Gaspard Proust plays the prolongations and is back front stage for his Nouveau Spectacle.
The one who dares and does not hesitate to say out loud what many people think deep down, is a fervent defender of the saying: "you can laugh about everything". As testifies his one-man show with super controversial topics in the line of fire —and we are warning you, no one is spared, bobos and feminists included.
And after? Go dig into a great pasta at the Relais Boccador, a cool and socialite Italian.

© PascalitoReservations starting at €25, on https://www.gaspardproust.com. Comédie des Champs-Élysées, 15 Avenue Montaigne, 75008 Paris

Le Dindon at Théâtre Déjazet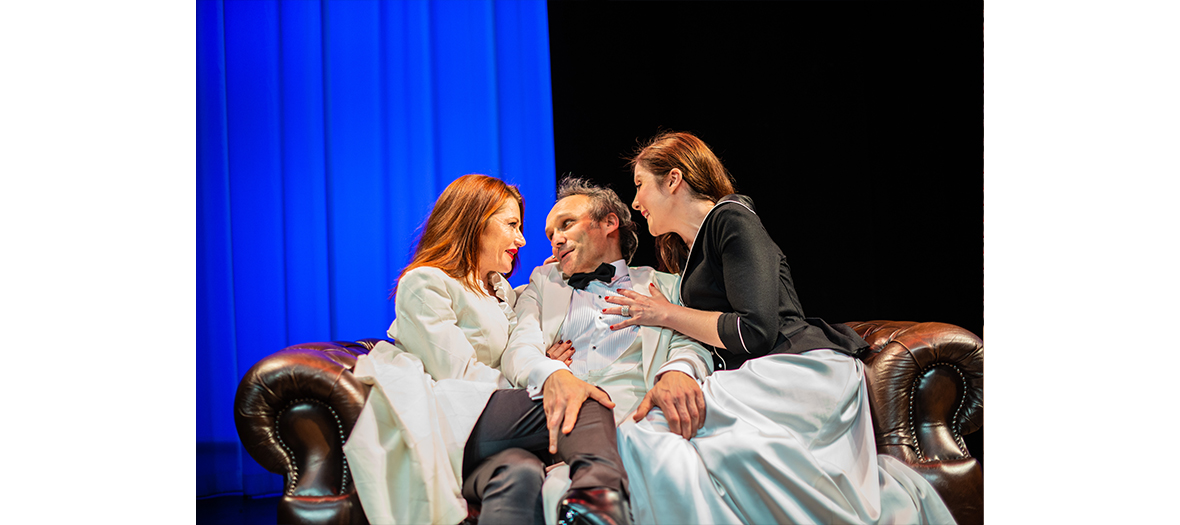 The most famous play by Georges Feydeau is creating quite a buzz at Théâtre Déjazet with its array of vaudeville mishaps. The very chatty Pontagnac bellows his love for the wife of his best friend. No luck, she is very faithful, although her husband is very much about town.
A hilarious text presented with remarkable finesse—good actors, slightly overly modern decors —we take great pleasure in sharing the bedroom stories of naughty bourgeois.
Who will be the final turkey? Whip out the pop-corn!
And after? Without hesitation, a gourmet stop at Goku, the kings of cool Asian street food.
Reservations starting at €27, on indiv.themisweb.fr. Théâtre Déjazet, 41 Boulevard du Temple, 75003 Paris

Ghost at Théâtre Mogador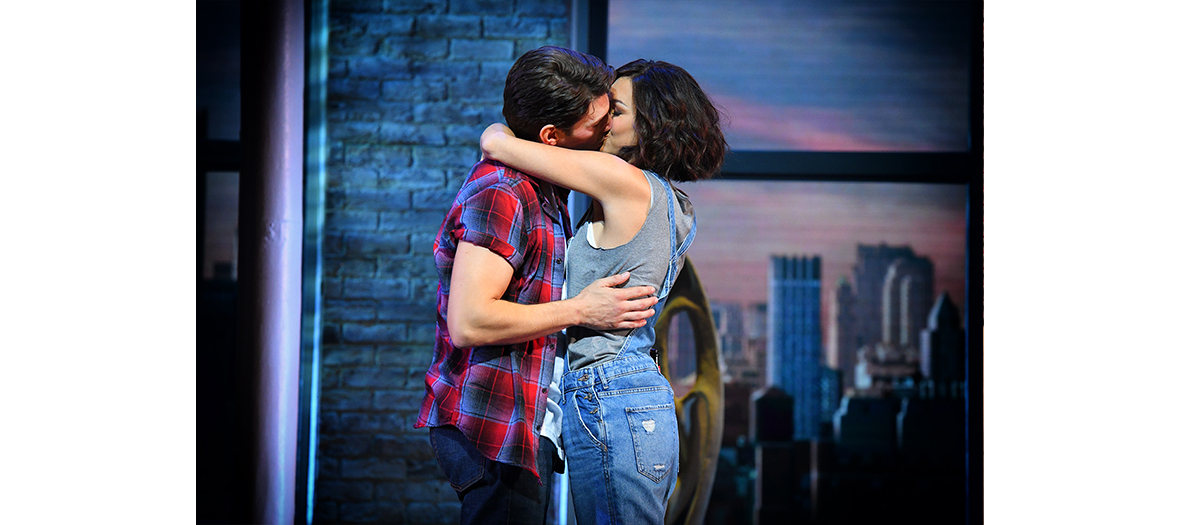 Oooooohhh myyy looovee… The cult film with Demi Moore and Patrick Swayze has landed in a musical comedy version on the mythical stage of Théâtre Mogador. A couple wildly in love is separated by the murder of Sam.
To continue communicating with the love of his life and protecting her against her murderer, he makes contact through a soothsayer. Joy: to incarnate the part of Whoopi Goldberg, comedian Claudia Tagbo irradiates as a phony medium who discovers she actually has real talents of communication with the hereafter …

And after? Run over to wolf down a few tapas and a cocktail at Boca.
Reservations starting at €2O, on www.theatremogador.com. Théâtre Mogador, 25 Rue de Mogador, 75009 Paris
The Seven Year Itch at Théâtre des Bouffes Parisiens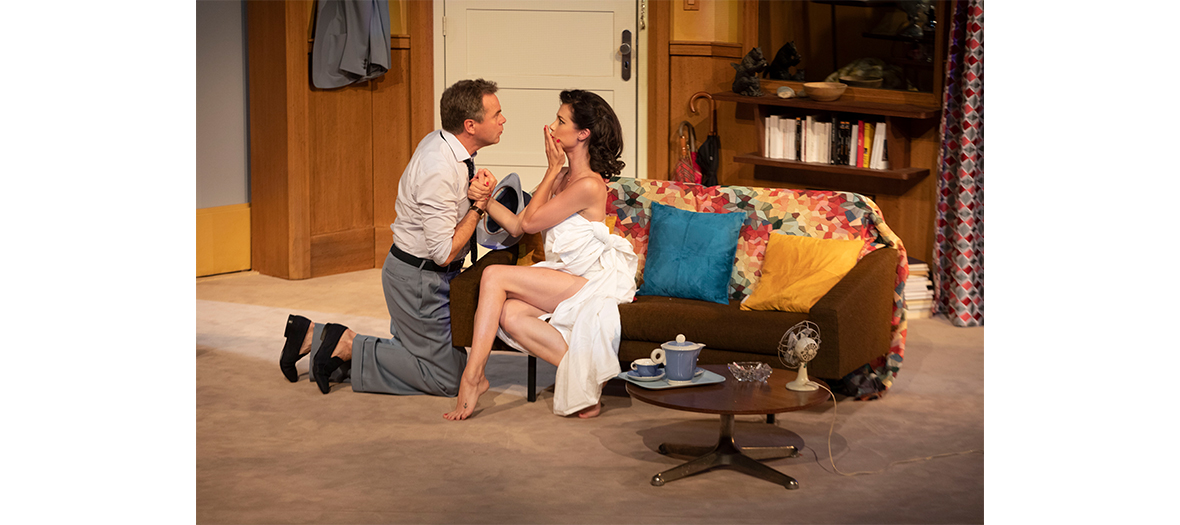 Heart and reason… When Richard is hit on his terrace by the tomato holder of his lovely upstairs neighbour, it's hard to avoid a heart throb. And now that his wife and offspring are off on summer vacation, will he be able to resist the call of freshness? A slick adaptation of the cult film with Marilyn Monroe, incarnated here with huge talent by Alice Dufour and Guillaume de Tonquédec.

And after? An outing to On The Bab, the new ultra glam' Asian restaurant that has taken Rue Saint Anne by storm
© Celine Nieszawer
Starting at €20, reservations on www.ticketac.com. Théâtre des Bouffes Parisiens, 4 Rue Monsigny, 75002 Paris. More info on www.doitinparis.com.
Comme des sœurs at the Scène Parisienne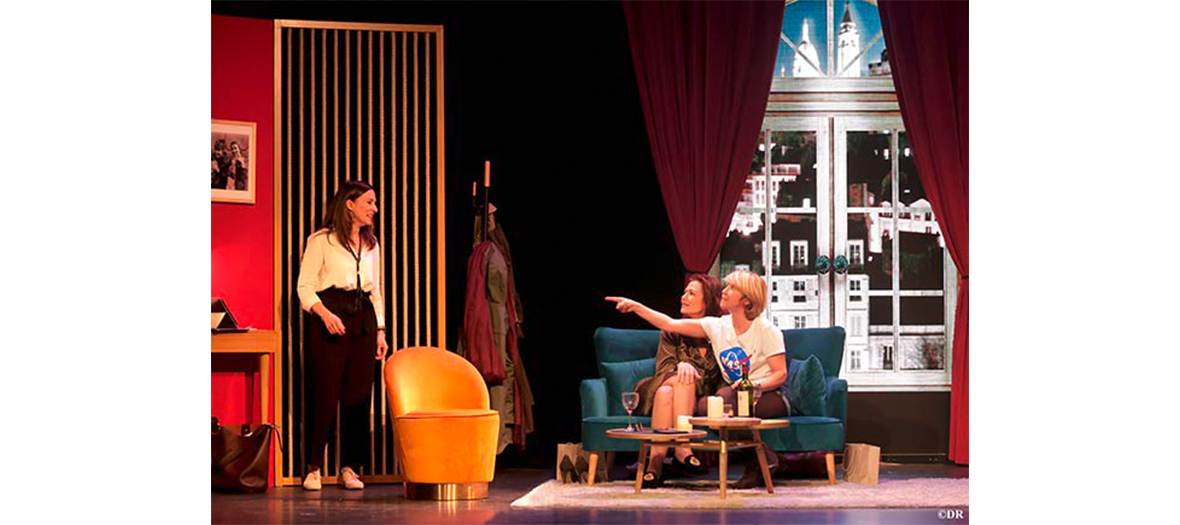 More familiar with the TV screen, Ariane Massenet has taken her first steps at the theatre on the stage of La Scène Parisienne next to Marie Parouty and Alexandra Simon and we are delighted ! Comme des Sœurs, is the feel-good comedy imagined (as it were) by her sister, Béatrice Massenet.
The pitch 3 BFFs, Isa, Lolo and Marion, all well into their 40's, gather in order to reminisce about Marie, their departed friend. The play has fun with clichés of Parisians, the provinces, homosexuality, the lack of work… In short, the small issues of life pinpointed with humour thanks to a wild casting. To be watched with a group of gals, good humour guaranteed.

And after? Hop over to Rouge à Lèvres to have a drink with the girls.
© Fabienne Rappeneau

Starting at €14, reservations on www.billetreduc.com. La Scène Parisienne, 34 Rue Richer, 75009 Paris
An American in Paris at the Théâtre du Châtelet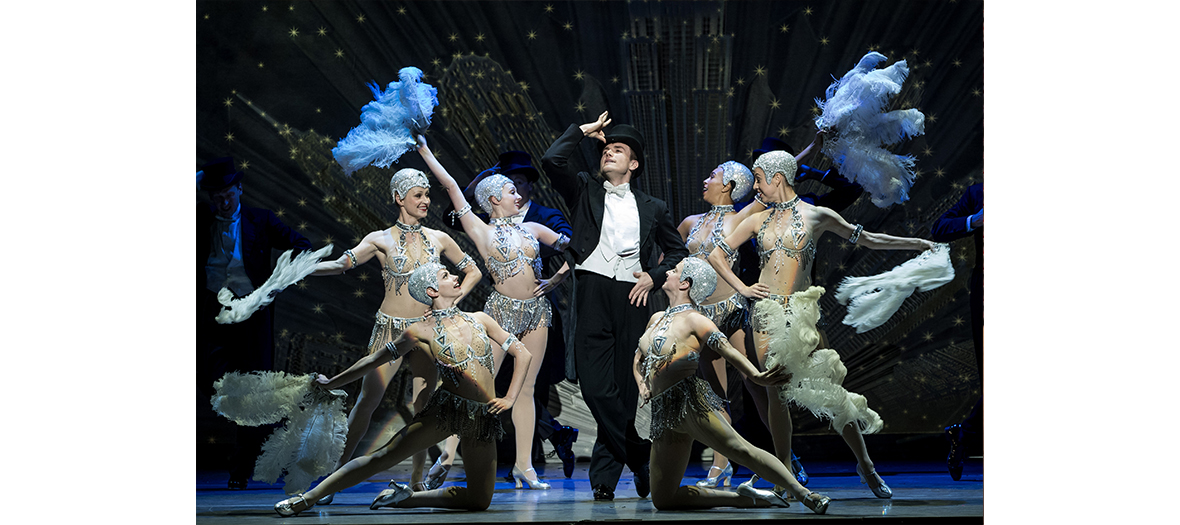 5 years after the first consecration, the musical comedy of Christopher Wheeldon, adapted from the iconic film that won 6 Oscars with Gene Kelly, is back on the stage of the prestigious Théâtre du Châtelet. A not-to-be-missed event.
To the sound of tap dancing and the cult music of Gershwin, we rediscover this ex American GI who dreams of being a painter. Love stories, dance and feel good music in a fanciful Paris: the equation for happiness.
And after? A club sandwich and cocktail at the bar du Fumoir are a must.
© Cyril Moreau
From €9 to €130, reservations on www.chatelet.com. Théâtre du Châtelet, 2 Rue Edouard Colonne, 75001 Paris
Alex Lutz at the Folies Bergères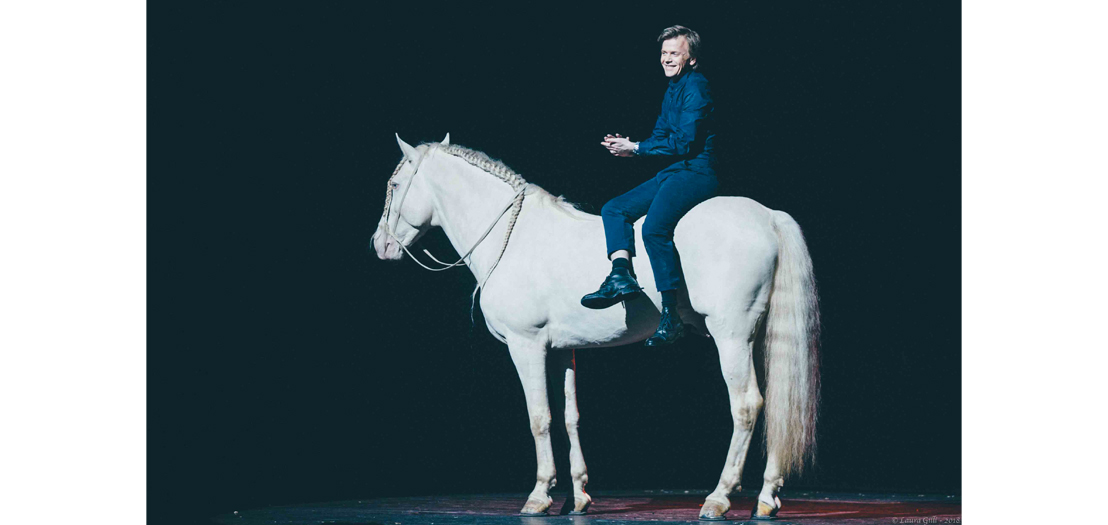 No need to introduce the excellent Alex Lutz! César 2019 for best actor, wearing a wig in Catherine et Liliane, touched by grace and the first one to be alone on stage confirmed his scenic genius … And now he has taken over the Folies Bergère with his new event spectacle, by going back with lots of finesse and spice on the origins of the laugh, straight off his proud steed... #nospoil ! A sure value, never disappointing.

And after? Why not go try out the terrific Café Panache, just behind the theater.

© Laura Gilli

Starting at €25, reservations on www.billetreduc.com. Folies Bergère, 32 Rue Richer, 75009 Paris


Also discover 25 gifts at less than € 15 for Xmas and the tropical melodrama that delighted Cannes.