No spare time and zero ideas... Your mind goes blank when it comes to the upcoming Christmas Dinner ?
Well, we have great news…. To celebrate Xmas as it should be and to illuminate the life of our favourite Parisiennes, Do It In Paris has called on Parisian producers and artisans as well as scouted the most check food labels of the capital so you can win an amazing foodie Yuletide dinner for 6 persons. All you will have to do is sit at the table.
And as you know, we enjoy doing things the right way. No need to race around Paris: on Monday the 23rd of December, your "well prepared basket" will await you, all wrapped at L'Appartement de la Parisienne in the Marais…
On the menu of this fantastic dinner
To start of the festivities on a high note, Caviar d'Aquitaine is in the spotlight… With its amazing gift box in limited series: "La Petite Boîte Noire" 100 % Made in France, comprises 100 g of caviar. The ultimate snobbism for the holidays!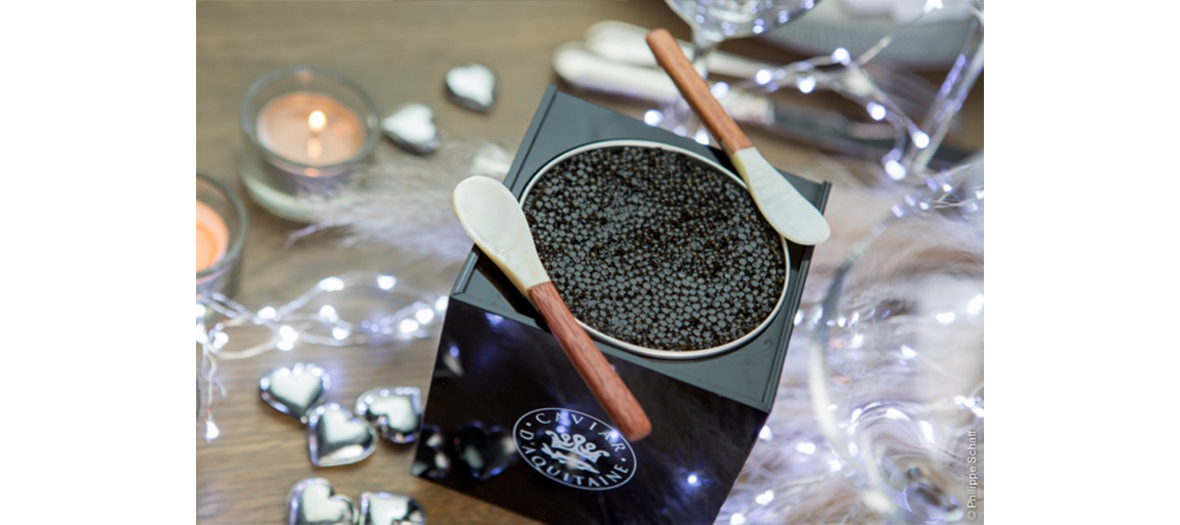 As for the Christmas log, it's Pierre Hermé or nothing. The best pastry chef in Paris has set aside a high pastry wonder… Check it out: the frosty bûche "infinitely praline" in trompe l'œil, with praline hazelnut ice cream, slivers of caramelized hazelnut, along with a melt-in-the-mouth and crispy hazelnut praline.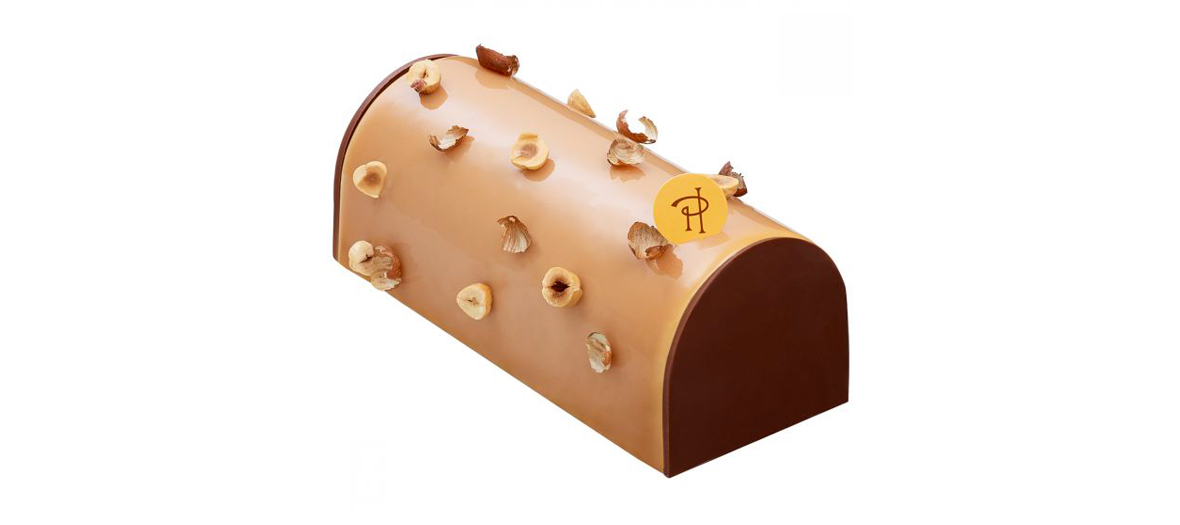 Perrier-Jouët will be partaking in this exceptional dinner with a signature Grand Brut and Anémone tasting glasses.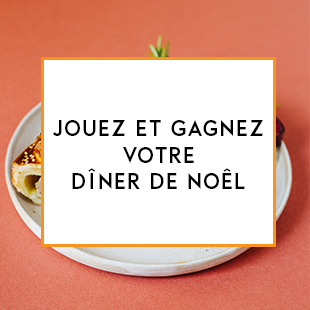 The lucky winner will be contacted on Friday night and can come pick up this marvellous Christmas dinner on Monday the 23rd of December at l'Appartement de la Parisienne.