You are certainly aware that this season, outdoors movie-clbus are the favourite sport of Parisiennes. So if the ideal appeals to you, but you really don't want to go all the way to La Villette, ruin your Louboutin pumps in the grass of the East Side and even less so drink a warm beer in the middle of a sweaty crowd—we have the solution.
Be aware that the Ritz and Le Fooding are organizing the most snobbish Summer session, open to all. And we feel you might want to be part of it...
Imagine yourself showing up on the manicured lawn of the palace's super chic French-style gardens. 70 deckchairs will be waiting for you to sprawl elegantly during this furiously deluxe and chill-out cinema and high-end nibbles venue.
To ensure the total success of this innovative experience, the winning gastronomy duo (Nicolas Sale et François Perret) as gone all out : hot-dog, gaspacho, gianduja… Amasing gourmet junk-food. On the screen : The Red Shoes, a Hollywood masterpiece.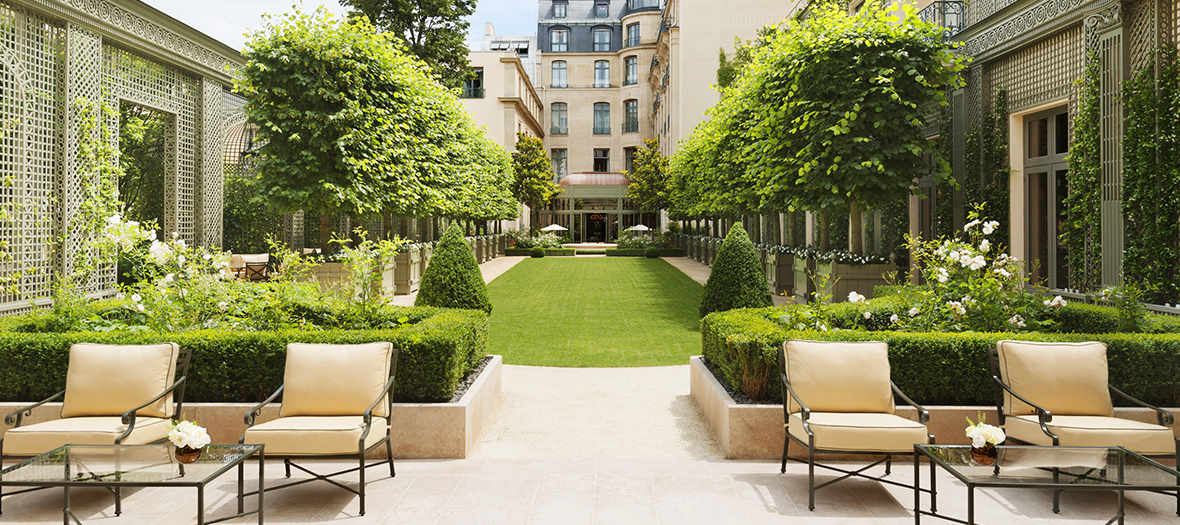 Le Ritz Paris en Chaussons x Priceless Suppers #3, organized with Mastercard. At 9pm on Wednesday the 11th of July at the Ritz Paris.
€100.