From New York to Singapore passing through London, food courts are creating the buzz. Still timid in Paris, the phenomenon is making a noticeable landing with an exceptional gathering of wine makers and merchants, restaurateurs and representatives of various food trades. Food Court Côtes du Rhône, will be taking place on Saturday the 12th of October at the heart of the Marais. Our advice? Come on an empty stomach.
Tastings and encounters galore
Organized under the aegis of the AOC Côtes du Rhône and Côtes du Rhônes Villages wines, this amazing gourmet rendezvous regroups in one single place two wine bars, run by the wine makers and merchants of the appellations, a cellar where you will find the best bottles, a chef's table and stands of producers from the Ile-de-France region.
The idea? Featuring top notch harmonies through the discovery of craftsmanship know-how, their regional products and the vintage appellations—all that in a very friendly spirit.
To convince you, there will be many tastings with very special breads by Gontran Cherrier, an amazing selection of cheese from the Delacour dairy farm, the latest creations of Confiture Parisienne, the irresistible chocolates of Les Petits Carreaux de Paris and many more. Yum.
A heart-throb? All the products are for sale, so you can take off with your bottle and your baguette under the arm. Drum rolls!
A very special ephemeral restaurant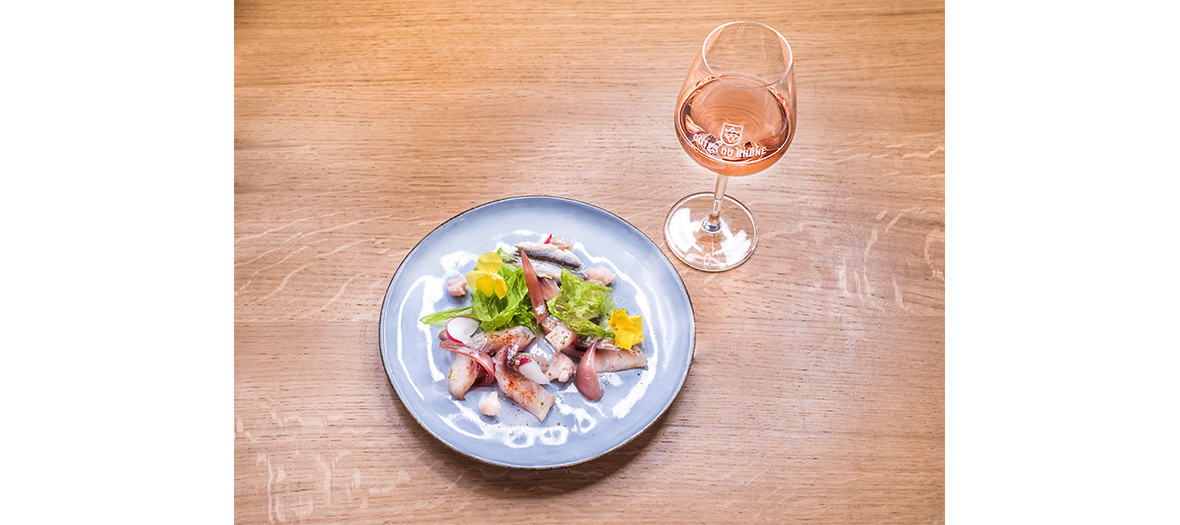 For his part, François Gagnaire, chef of Anicia, is moving part of his kitchen specially for the event. An occasion to (re)discover four of his signature dishes, escorted by AOC Côtes du Rhône and Côtes du Rhônes Villages wines.
Cherry on the cake, engineer-pastry-chef-instagrammer Moulaye Fanny (@moulayefanny ex-Dimples Man) is pulling out of his hat (his followers will understand) two recipes that will surely appeal to all those with a sweet tooth. Rush over.
Food Court Côtes du Rhône Saturday the 12th of October from 11am to 9pm at 116, Rue de Turenne 75003 Paris. Free entrance. Price for a tasting glass of wine, €4. More info on www.cotesdurhone.com and on the Facebook event.
Excessive drinking is dangerous for the health. Alcoholic beverages should be consumed with moderation.