@supkroll
Each of their posts inspire us or make us hungry! Never short of ideas, these ultra-followed influencers highlight their food favorites like no one else.
Curfew and laziness oblige, we sometimes lack inspiration when ordering a brunch , a sandwich or a dinner ... Phew: the talents of social networks highlight their selections of nuggets, secret restaurants and favorite shops far from the beaten track to be delivered via Deliveroo .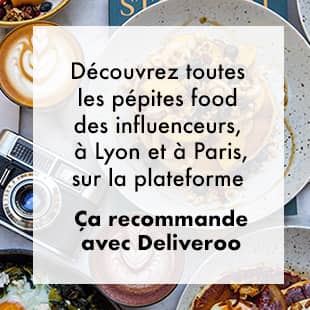 Laura's brunches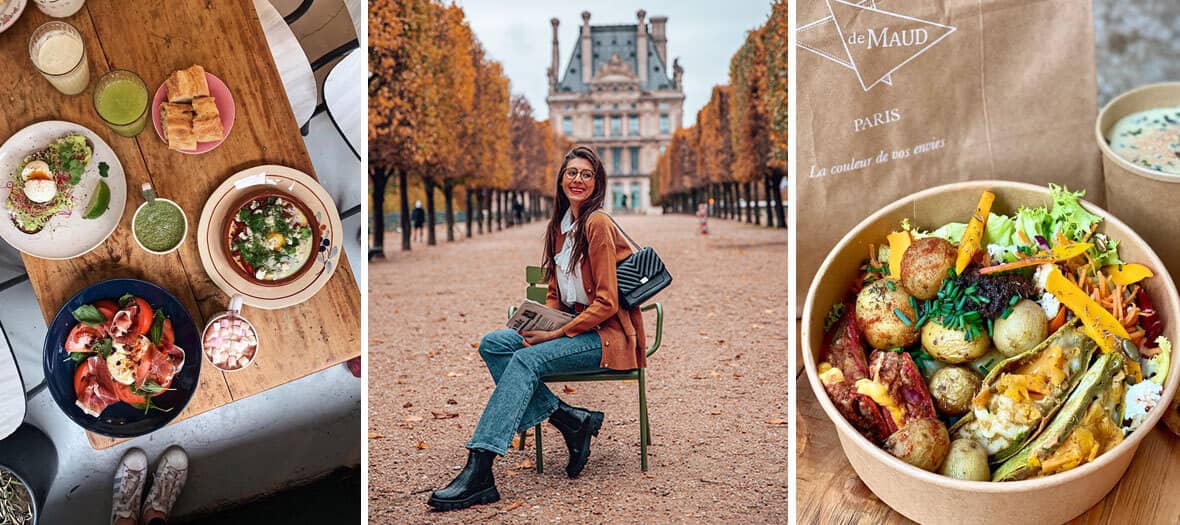 © @sissyinparis
Laura's obsession? Find the best brunches in Paris through her Insta Le Paris de Laura feed. Each of his posts makes your mouth water and makes you want to be every day Sunday. Suffice to say that its selection should inspire you!
5 Straws: the tail is never empty. " Open every day of the week on rue du Faubourg Saint-Denis, 5 Pailles is your brunch ally: pancakes, Benedict shakshuka, but also delicious cakes and cookies. Impossible to be disappointed. "
Café Pimpin: "In Montmartre, it's the neighborhood coffee shop that I love. Everything is homemade, everything is good and the prices are very low. "Yum: blueberry muffins, grilled cheese sandwiches, avocado toast and banana breads.
Les Bariolés de Maud: " An address nestled in the 9th district which offers an original and very tasty specialty: the bariolés (crispy and naturally colored paste made from spirulina, turmeric, beetroot or squid ink!) Available in many different flavors" .
Check out all of Laura's favorite Deliveroo addresses
Charlotte's unusual addresses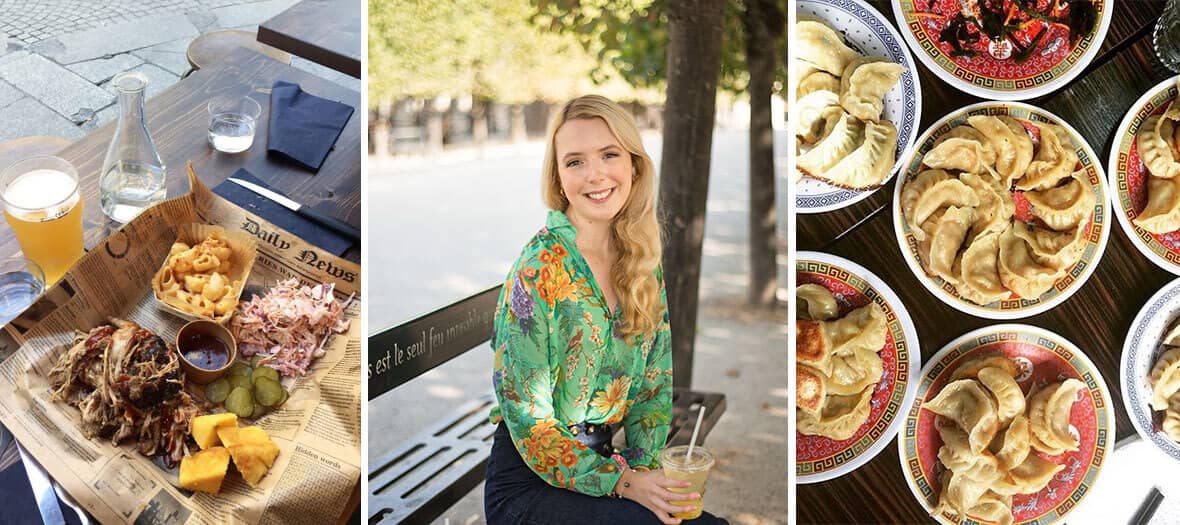 © @charlotteangelina
His good addresses are the joy of more than 34k followers. It must be said that Charlotte has this talent and this incredible joie de vivre to find the nuggets and gourmet curiosities via her blog Paris With Charlotte .
The Hood : installed in a former bazaar on rue Jean-Pierre Timbaud, welcome to " a mix between coffee shop and Chinese canteen where you can enjoy friendly cuisine (I love fried chicken) or a banh mi for them. in a hurry ".
Freddy's BBQ : "Eating like in Texas in the heart of Paris, it's possible. Delicious meats smoked for loooong hours for an unforgettable fondant ". The thing that makes the difference? Their magic sauce and the sides of madness: beans, traditional coleslaw and mac and cheese.
Northeast Chinese Ravioli: " Chinese ravioli at friendly prices and without frills, made in the tradition: everything I'm looking for on a lazy evening".
Discover all of Charlotte's favorite Deliveroo addresses
The exotic addresses of Steves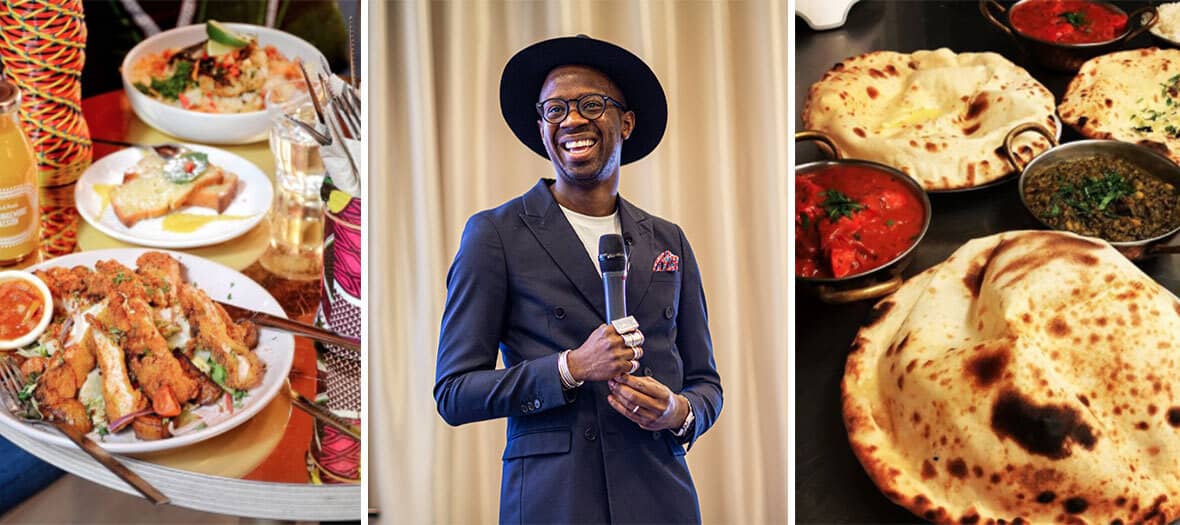 © @betterclaf
The reputation of Steves Hounkponou , 36, elected best African influencer in 2019, is well established. He travels the world in search of the best food addresses and his discoveries are always a culinary revelation. One thing is certain: rush to its Parisian selection to be delivered as soon as possible on Deliveroo!
BMK Paris-Bamako: " You will taste dishes made from the best African, organic and natural ingredients ". You can taste mafés, manioc fries and the best fried chicken in Paris.
The French Bastards: "The bakery in the 11th arrondissement which has managed to blend a traditional side with an ultra-personalized pop culture". Their spread donut is a must-eat foodporn to try once in a lifetime.
Indian Nepali Swad: "A tasty Indo-Nepalese address in the 15th arrondissement , the menu is neat with a nice variety of dishes and good value for money " with ravioli, tandoor naan and massala in the key.
Discover all of Steves Hounkponou's favorite Deliveroo addresses
Holy Camille's veggie headquarters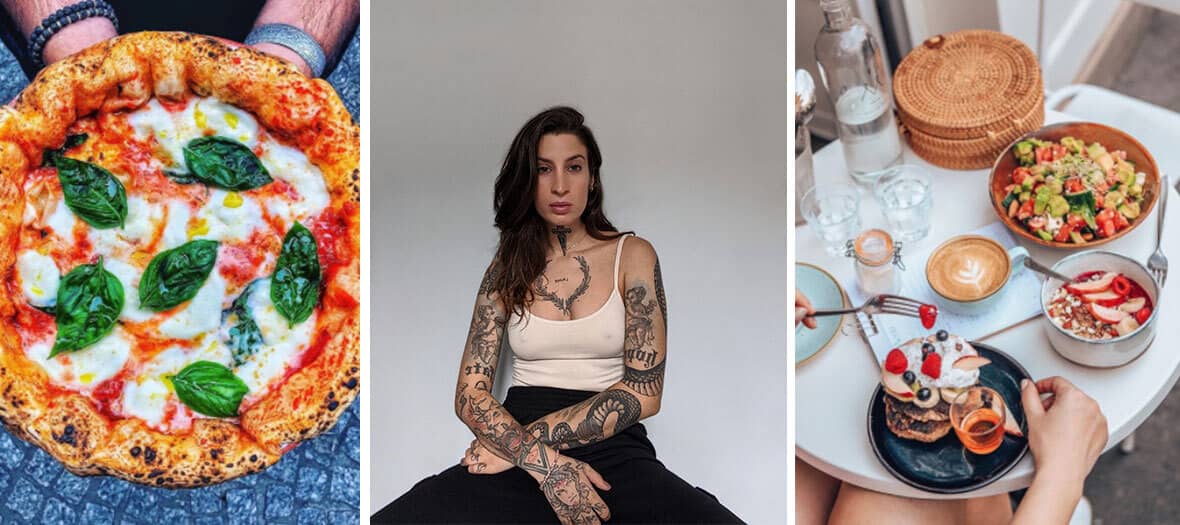 © @Lesparisdelaura
You have inevitably already seen his tattoos and his inimitable draw on your feed and that of Noholita , his BFF, the other star of social networks. A knowledgeable foodie, Camille gives us her best plans to combine greed and #passionveggie.
Maison Nomade: the most stylish coffee shop in the 10th arrondissement. " It's time to try a vegetarian or vegan burger! But in reality, whatever your choice, you can go there with your eyes closed. Save room for a dessert anyway! It is an obligation ! "
Dalmata: this is the new cult pizzeria in Montorgueil. "If you don't know this address yet, this is the sexiest pizza dough ever! To start, we order the Crunchy Mozzarella and follow with the Giana with candied eggplant cream. "
Yema Food: one of the few vegan restaurants in Paris. "It was my canteen when I lived in Paris. The menu is constantly changing but the Mexican or Aubergine Miso Bowl will satisfy you. Do you have a peanut butter cookie to taste it, you never know. "
Discover all of Holy Camille's favorite Deliveroo addresses
Find all the addresses of these influencers and many others, in Paris and Lyon, on the website www.carecommandedeliveroo.fr
And right now, you can benefit from free and unlimited shipping since the Deliveroo Plus subscription is only € 1 per month until the end of the year.