© Chic Alors
Without a doubt the earring is the new starlet of the podiums this year. Asymmetrical at Jacquemus and Dior, XXL at Balenciaga and Maison Margiela, graphic at Saint Laurent, multi-faceted at Isabel Marant, golden at Versace, with pearls at Céline…
In short, it's the new spotlight piece for a fashion allure, attracting the gaze on a glowing mane and a delicate swan neck. From fantasy to high jewellery, the word has spread amongst all the labels.
And while multi earring piercing is more generalized (even bourgeois, as testified by the very lobes of the very chic Chiara Ferragni), earrings are now totally part of the Parisienne's uniform. From the elegant Granny pearl to the minimalist piece of jewellery, our selection from a10 to 1000, to pamper yourself or receive as a gift.
Starry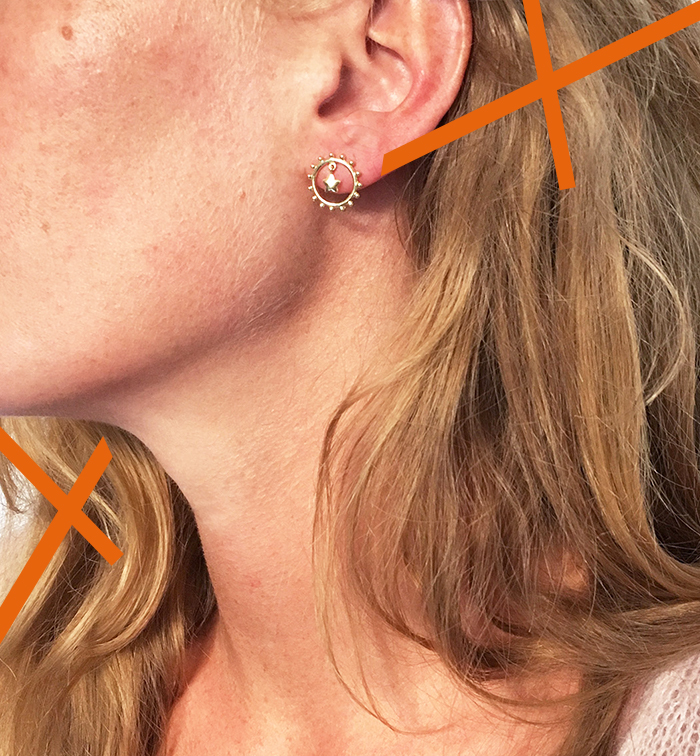 An earring stud, a little like a magical amulet, that supports accumulations for all those hooked to piercings.
Puce d'Oreille Amulettes Etoile, Agnès de Verneuil, €40 each, €55 for two.
Plexi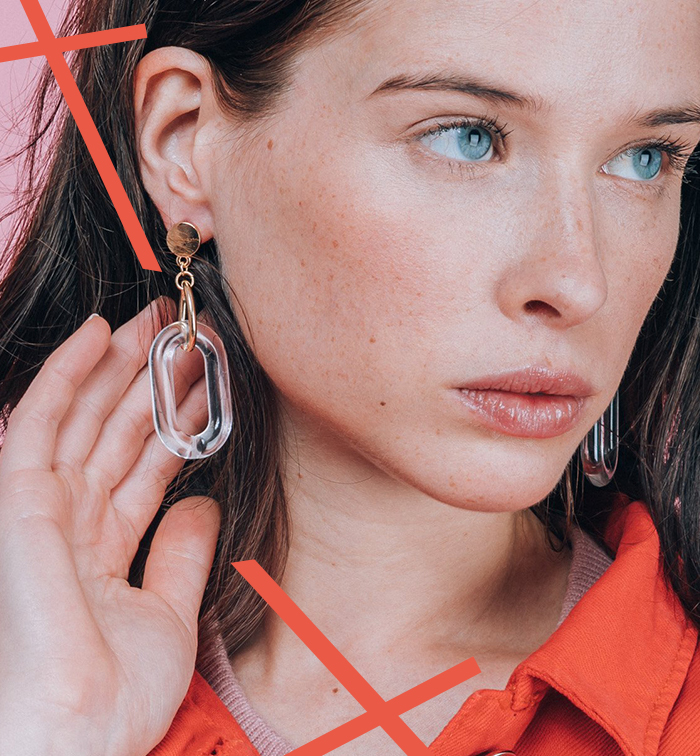 Spotted during the SS18 of Chanel, plexiglas is displayed on the ear to convey light near the face. Tops: the "push system" for those who don't have pierced ears.
Transparent link earrings, Balaboosté, 9,90 €.
Arty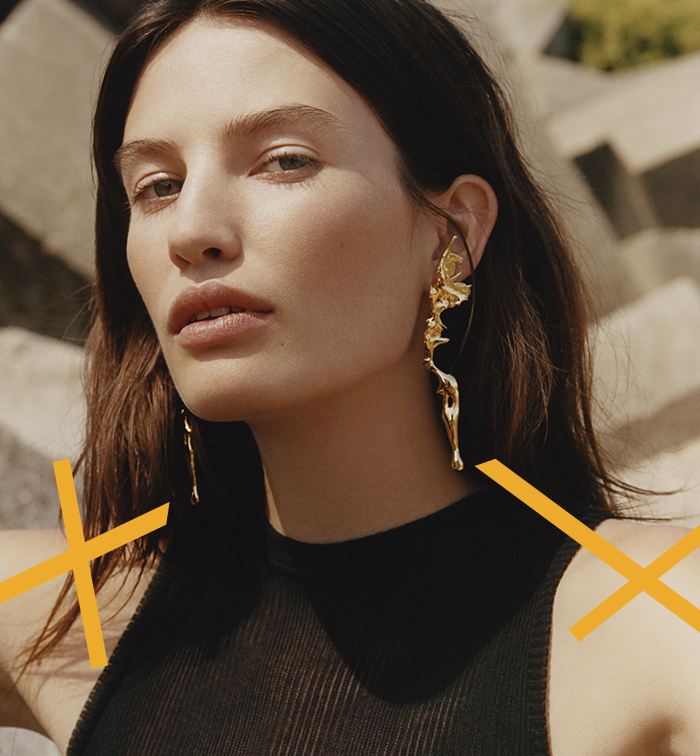 There is a Mordor touch when it comes to these real works of art, inspired by sensual lava flow and the work of plastician Anish Kapoor. Quite a story !
Lava earrings in plated bronze, gold, silver or gun metal, Annelise Michelson, €350.
Minimalist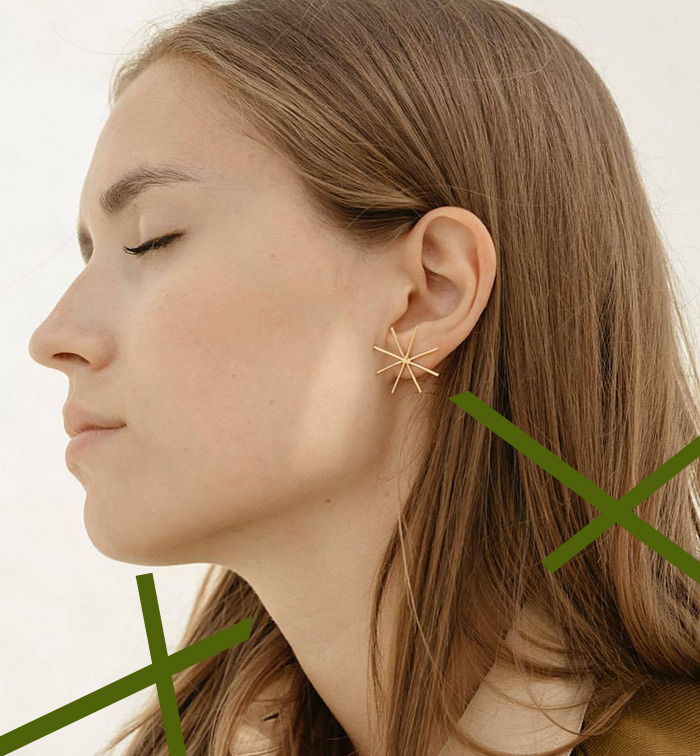 Basic. Simple. But it's the idea that counts ! Anne Thomas came up with it.
Margot earrings in gilded brass, Anne Thomas, €60.
XXL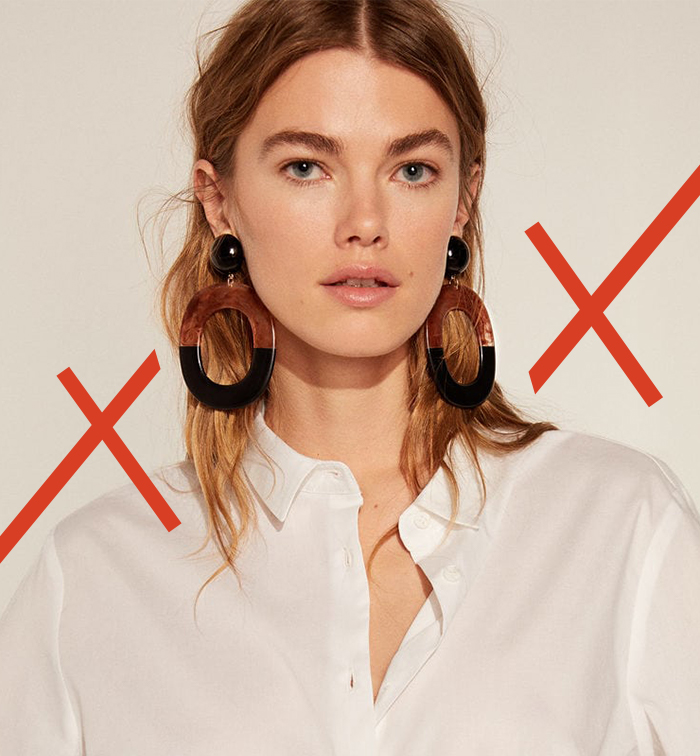 Extra large earrings for a resolutely couture result and at a mini price.
Two-tone pendant earrings, Mango, €15.99.
Delicate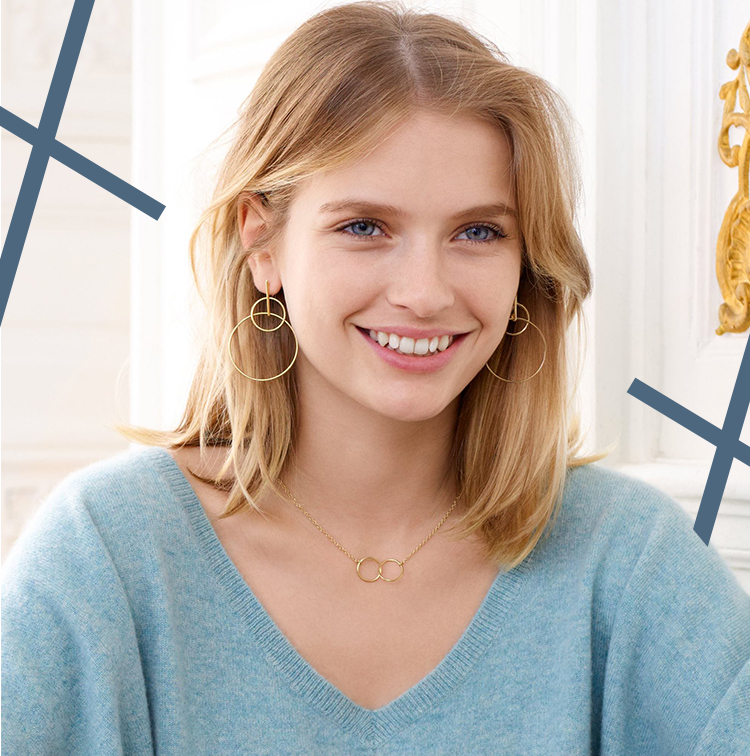 Thin and airy to softly dress up the nape of the.
Earrings in plated gold brass, Agatha, €59 €. Available in boutiques.
Dedicated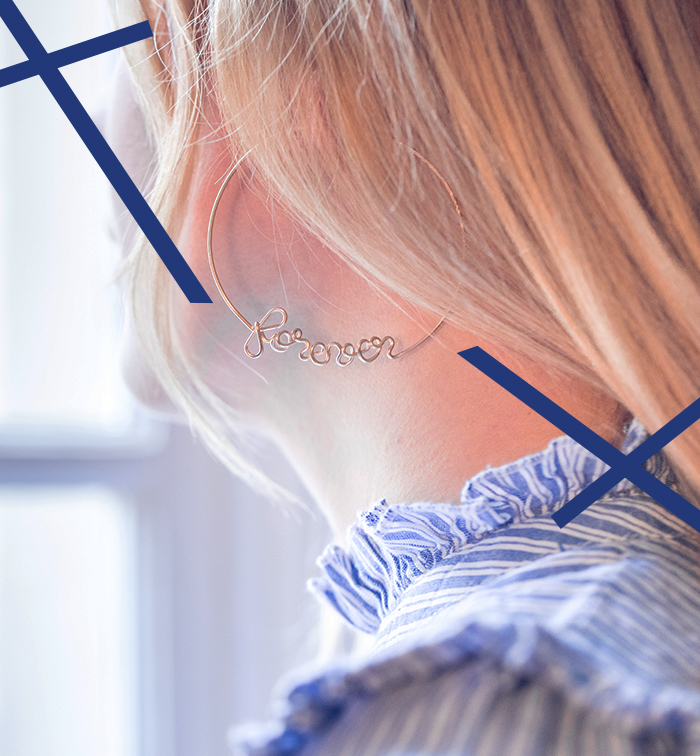 The very latest (to come out) of the personalizable collection of Atelier Paulin. Take your pick: your name, a secret, a special code… Have fun.
Forever mono earring in 14 carat gold filled, Atelier Paulin, €190. Available starting as of March in boutiques and on the e-shop.
Royal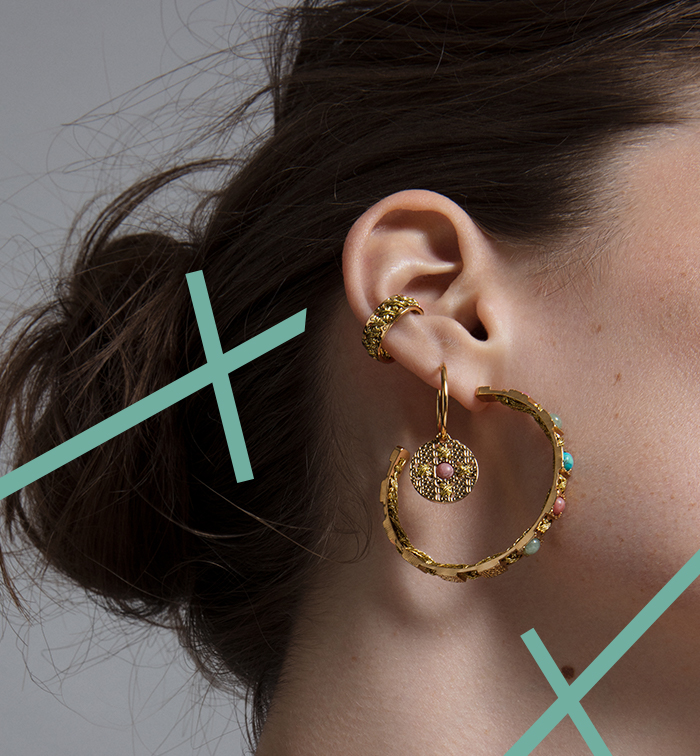 Hoop earrings straight out of a Medieval treasure chest, inlaid with coloured gemstones like on the crown of a king. Bewitching !
ROSARIO hoop earring covered with 24-carat gold, Camille Enrico, €135 Available in the Camille Enrico workshop atelier, place du Marché Saint-Honoré, 3 impasse Gomboust, 75001.
All-terrain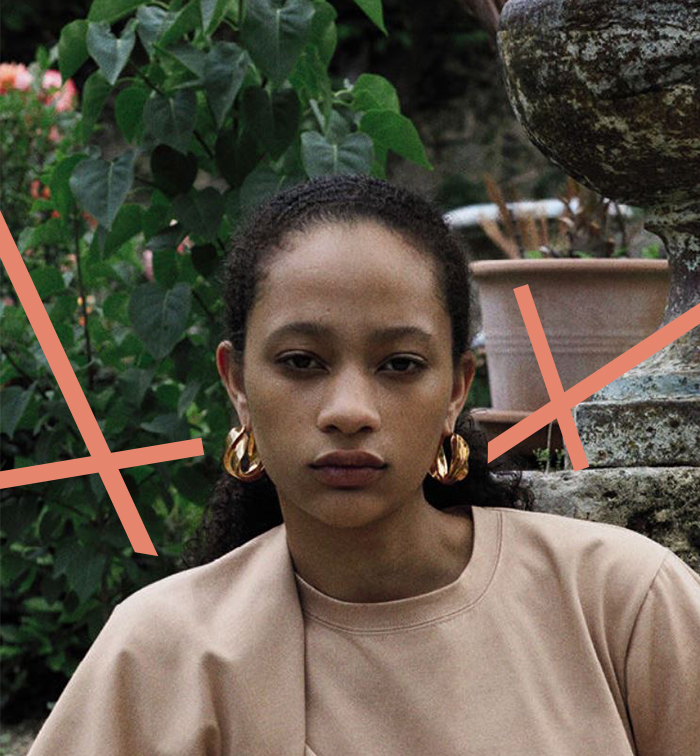 A great way to enhance a low chignon, if you are opting for a very modern look. And why not twisted with a street piece, like a jogging jacket?
Swirl hoop earring in brass with gold finish, Céline, €380.
Modern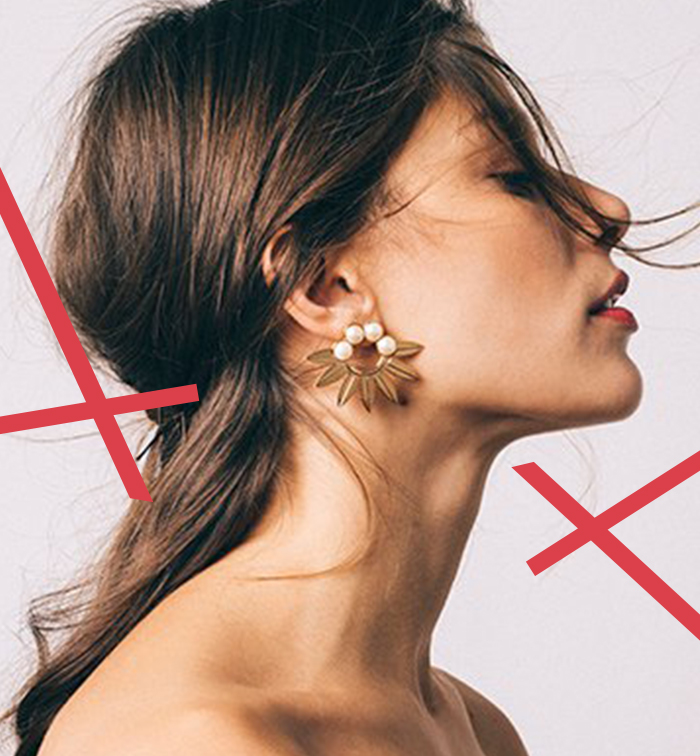 Everything is just dandy. Especially with these earrings that make the pearl look less serious on a resolutely trendy golden basis.
Whoopy Perles earrings, Chic Alors, €75.
Couture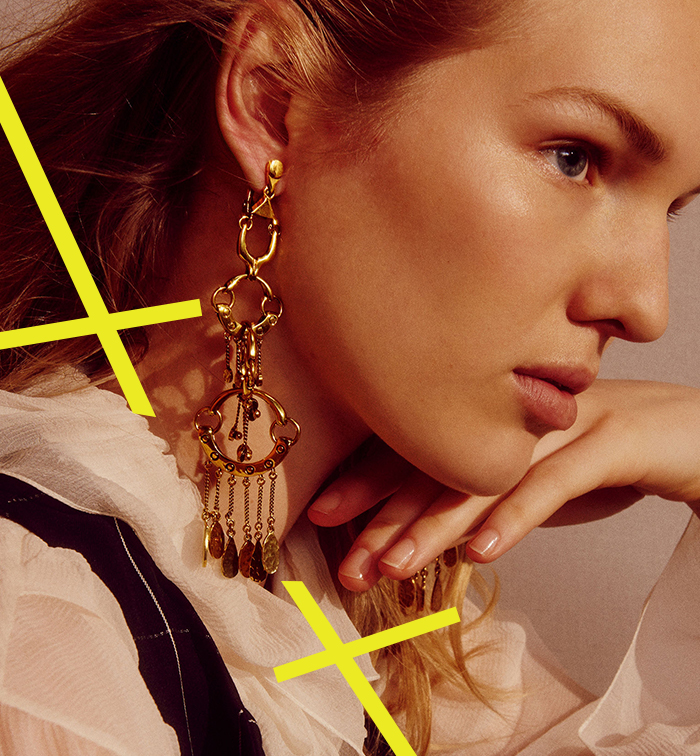 How not to fall under the bewitching spell of these 1001 nights jewellery pieces. Couture one day...
Quinn earrings on golden brass with pendants, Chloé, €650.
Affirmative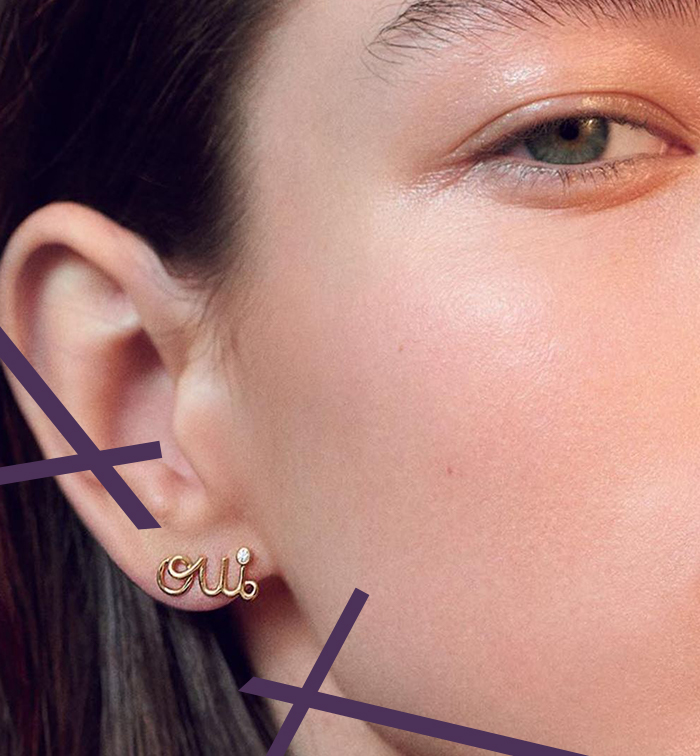 You are an adorable doll that says "yes", because it's more fun and cool. And ever so chic !
"Oui" earring in yellow gold and diamond, Dior, 700 €.
Fun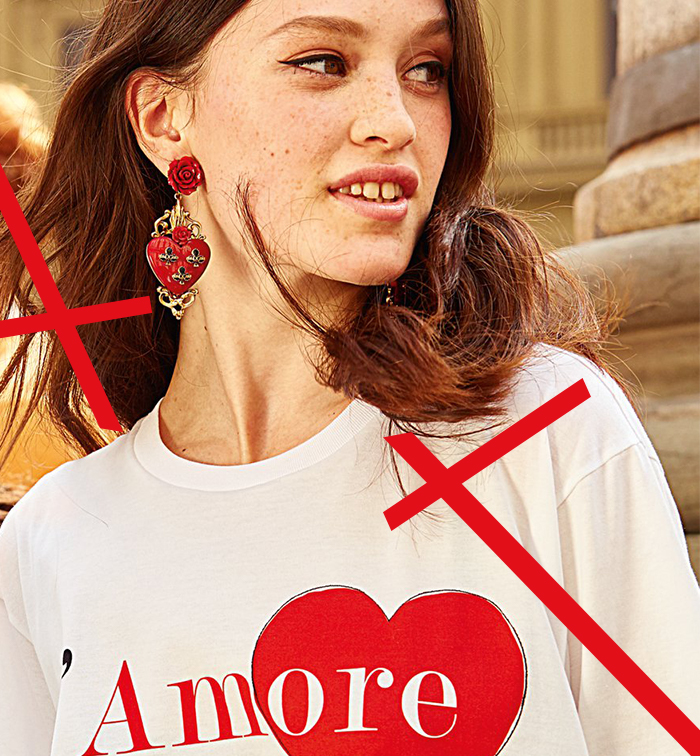 Faithful to its tradition, the famous D&G Italian house does it again with its models that are at the same time highly fashionable, easy going and second degree. A very nice gift.
Clip-on earrings in golden galvanized metal, with heart-shaped decorative elements in resin and small roses, engraved logo, Dolce & Gabbana, €757.
Timeless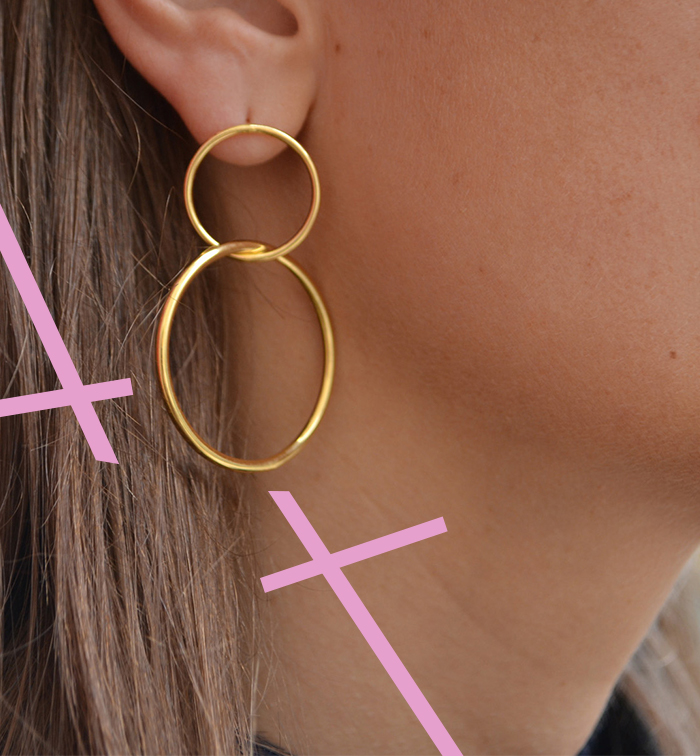 A great classic one never tires of, favoured by fashionistas since several seasons.
Double hoop earrings gilded with fine gold, Fabien Ajzenberg, €60.
Tangy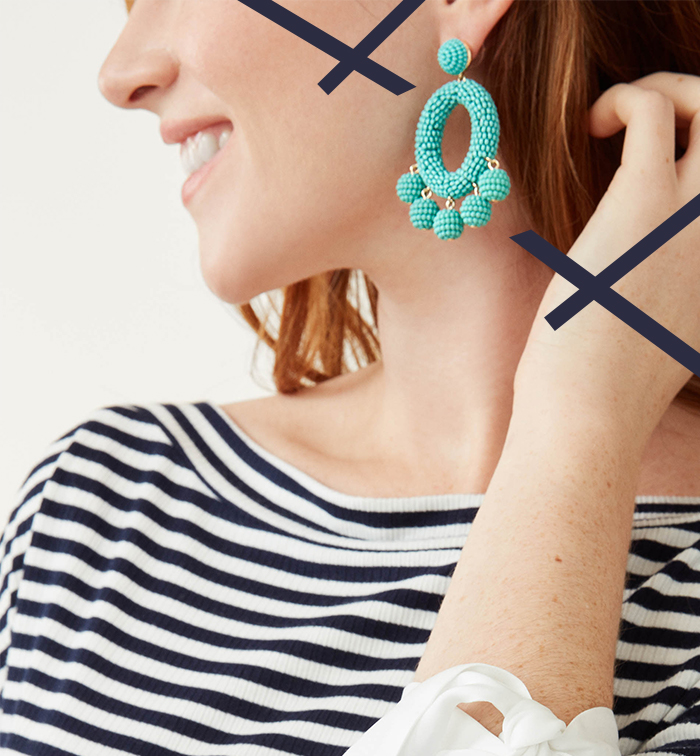 There is a definite holiday in the tropics feeling with these fresh and colourful earrings, from the Californian label that is on the rise.
Cece earrings, Stella & Dot, €46.
Hipsters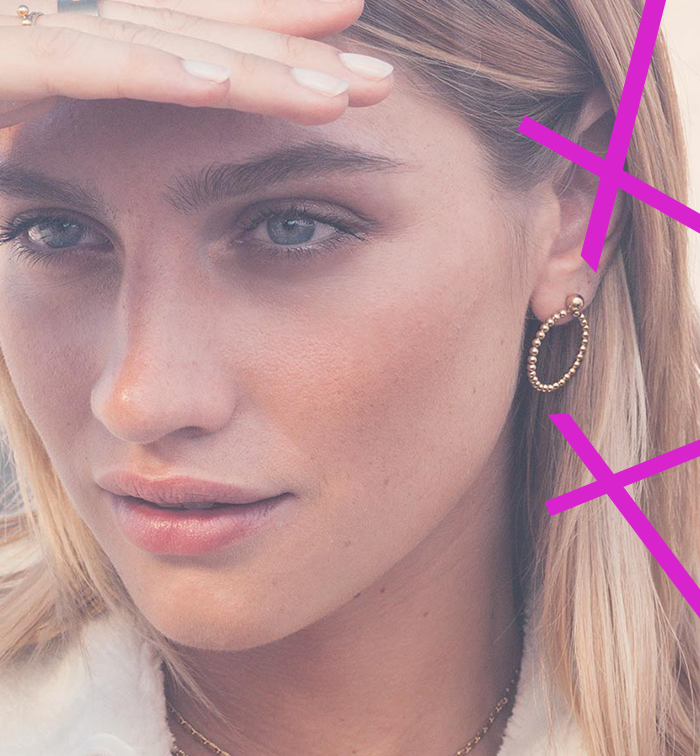 The fave model of the fashion label adored by Instagrammers. Quite simply a must.
Mara earrings gilded with fine gold, Lou.yetu , € 40.
Mono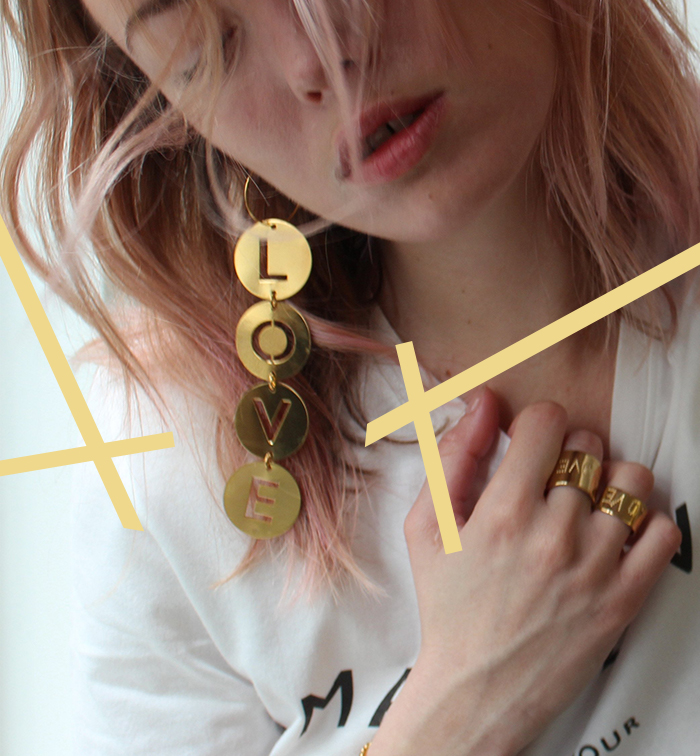 Because it's better to be alone rather than in poor company, a mono solo earring to wear with what you want on the other side.
Mono earring Love, Mimilamour, €90.
Poetic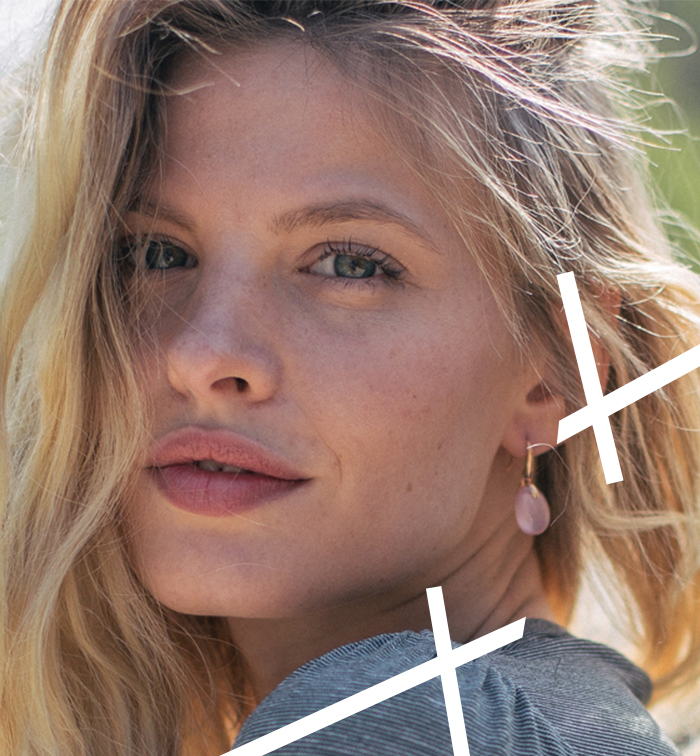 A pretty piece of jewellery in pink quartz to brighten up the complexion by the favourite ethical label of trendy Parisiennes.
Paradise pendants in pink quartz, Or du monde, €890.
Exotic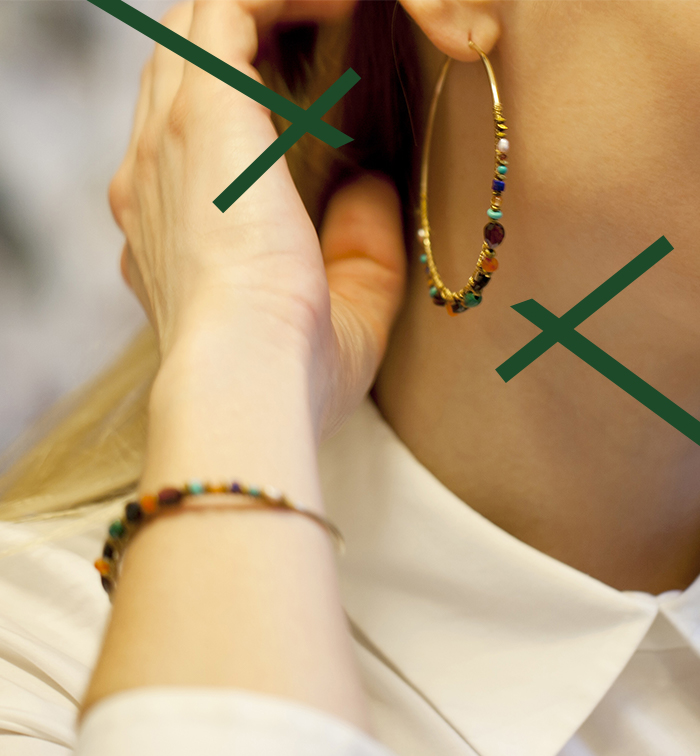 Play it like Cristina, but in an even more Copacabana version with these deliciously colourful pearly hoop earrings. A must!
Lancura hoop earrings, Satellite, €125. Soon available on the-shop, and already sold in the boutique at 314 Rue Saint Honoré, 75001.
Picturesque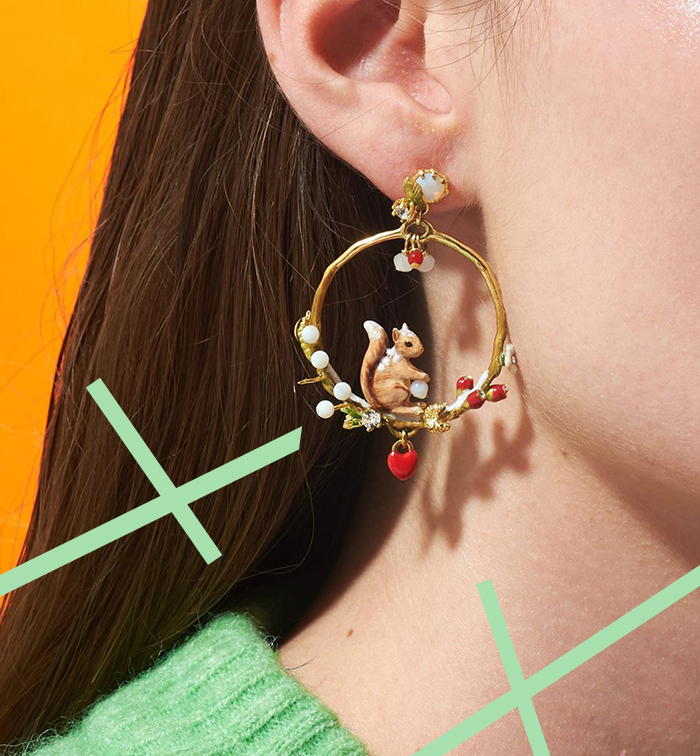 In the initial sense of the term, because this darling squirrel seems to hop straight out of a bucolic painting. An inspiration for a stroll in the forest.
Hoop earrings of a snowy squirrel on its brand of berries and pearls. €145. Available in the boutique Les Néréides, 5 rue du Bourg l'Abbé, 75003.