Exit, the grandma tailor . The archetypal working girl wardrobe is back even stronger with insane colors and hyper-contemporary shapes. Fashionista, lawyer, mom or boss, in stilettos or sneakers, all Parisiennes will be able to wear it.
mania red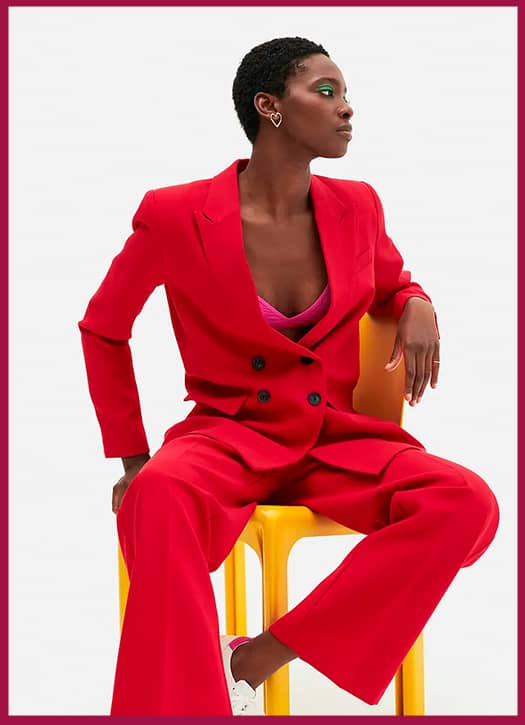 Adopting bright colors to stand out is the statement of powerful women. This red lemon signed La Redoute is worn with a contrasting colored belt, for a sharp mix & match.

Princely tiles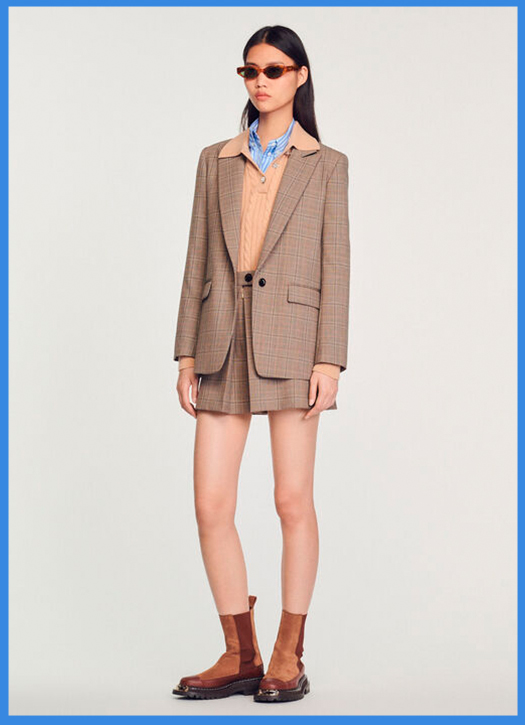 Indispensable for the new season at Celine and Dior , the Prince of Wales check continues to win the day. Sandro declines it on an elegant short suit in a beige with a very Balmoral mood .
At the end of the night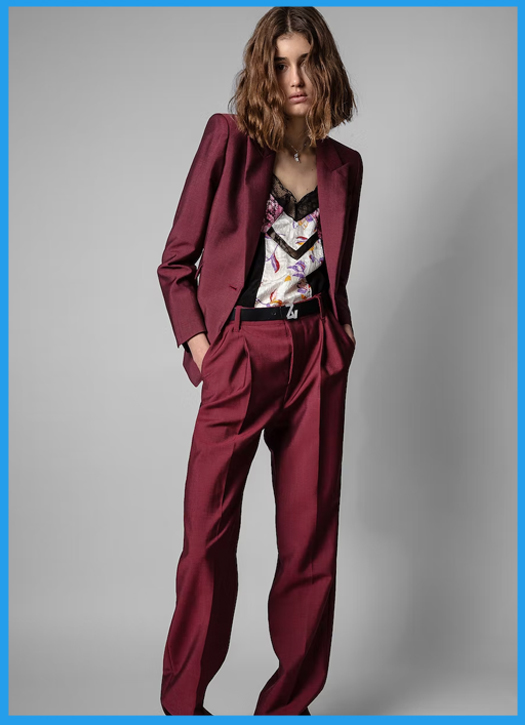 Color, collar, material make all the difference. For a special evening or event, this Zadig & Voltaire wide-cut suit promises a wow and simply ultra-sophisticated effect.
Pink Lady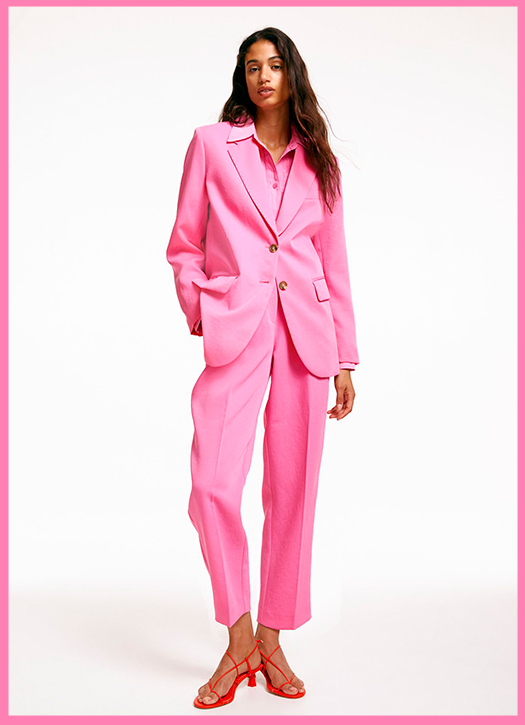 Flagship color of the last fashion week , pink makes more than one blush! Shades of pink are essential at Chanel , Burberry or Emporio Armani for this new season. This H&M set is so beautiful that we even dare to put it on to go to work.
full beige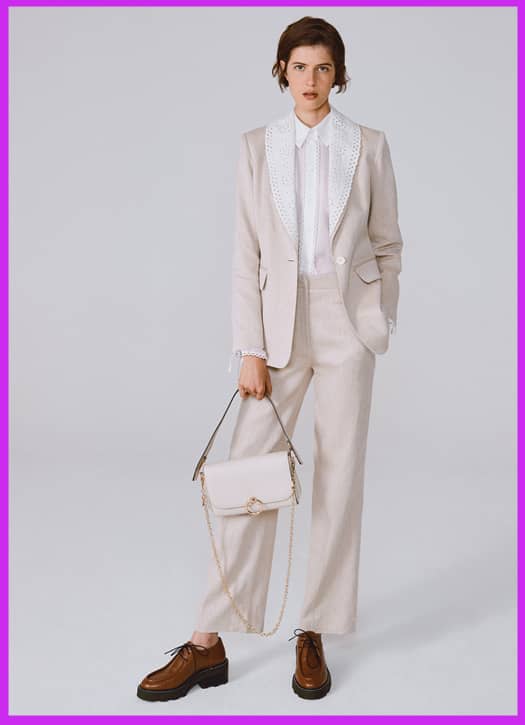 It's hard to get smarter than a beige ensemble to copy the elegance of the last century immortalized by Renoir. Claudie Pierlot imagines a model made of linen, a magical and light eco-fiber, ideal for mid-season.
lady's tweed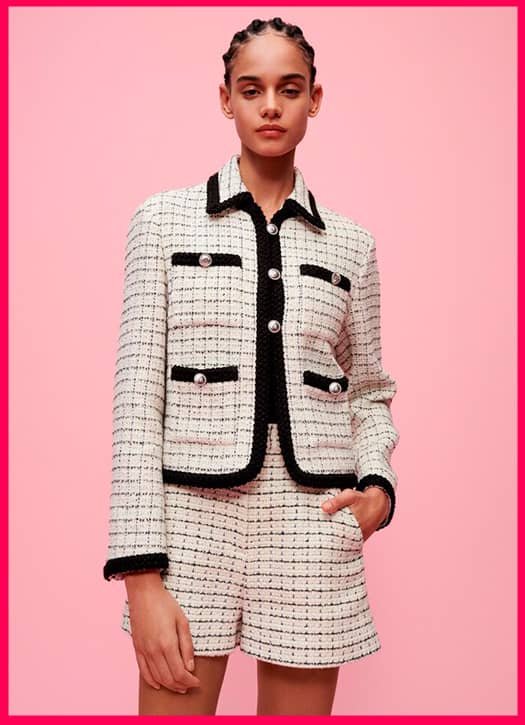 The tweed suit, an extremely chic look elevated to the rank of fashion icon by Chanel , is back sexier than ever at Maje . Take out your legs and put on patent leather moccasins for an on-fleek look worthy of Jackie O.
oversize eighties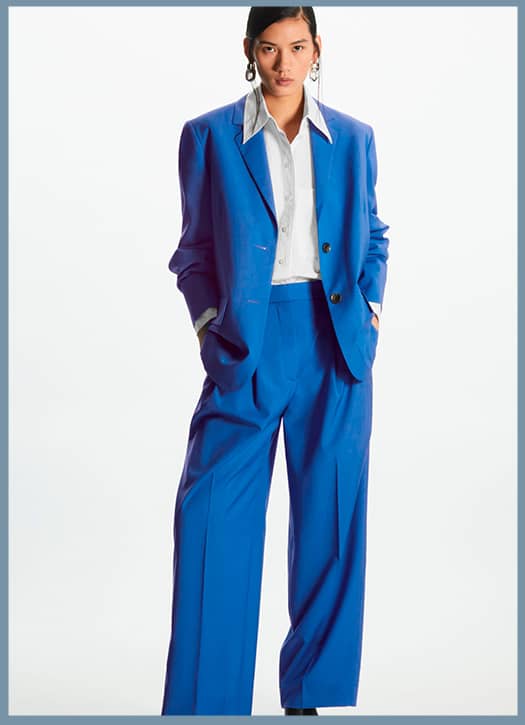 Check-listed among the season's trends, the 80's oversize is making a strong comeback with its oversized shoulders. We dare to adopt the total masculine look of COS and we feminize with pumps and beautiful accessories.
All Black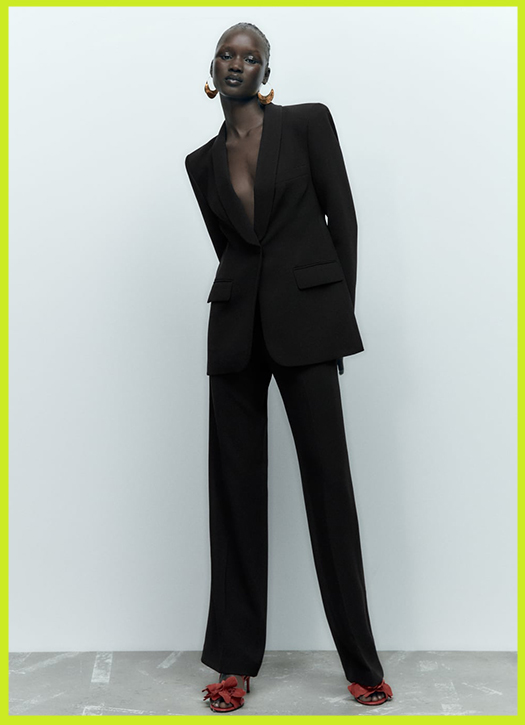 Perfect for a first investment, this Zara black suit for beginners can be upgraded endlessly. You still have to know how: here we inject her with a pussy-bow blouse, there a golden metal belt and a beautiful lipstick to contrast.
Peacock blue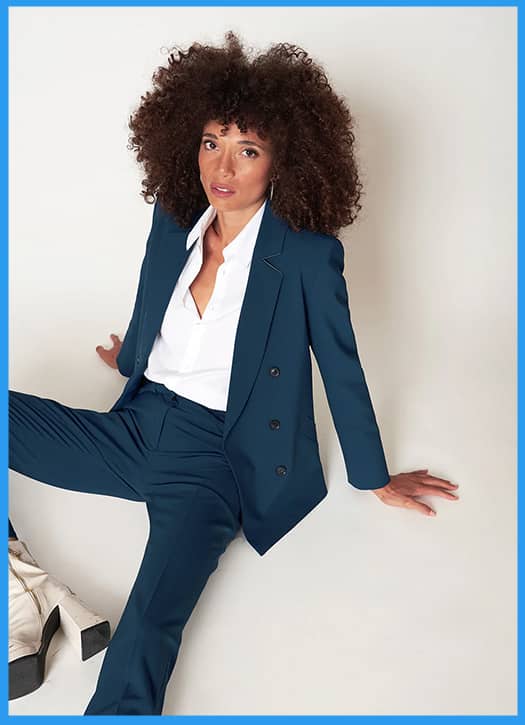 Amélie and Caroline, the founders of the 17h10 brand , specialize in women's tailoring . This peacock blue model which gives a healthy glow can be paired with a pair of cowboy boots in the evening for a deliciously rock silhouette.
Custom made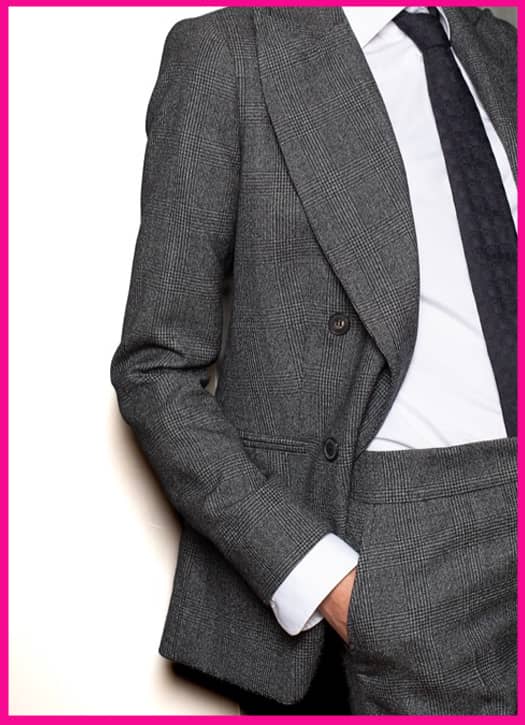 Getting a tailored suit is no longer the monopoly of men. Working girls now call on Society Room for a very luxurious moment : at the showroom , you choose your model, take measurements and receive your perfect outfit 3 weeks later. CQFD.
Also discover 3 tips for investing in a luxury bag and the 10 back-to-school fashion obsessions.