Exit, the grandmother tailor. The archetype of the working girl's wardrobe is back even stronger with crazy prints and hyper contemporary shapes. Fashionista, lawyer, mom or boss, in stilettos or sneakers, all Parisians will be able to wear it.
Selection to twist on a daily basis to break the codes of a masculine-feminine look far from the monotonous costume.
80's Style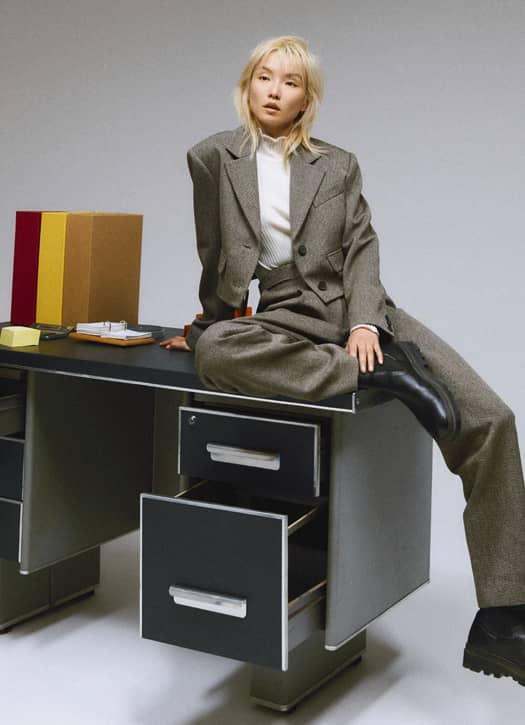 Check-listed among the trendy patterns of the season, the 80's oversize is back in force with its oversized shoulders. The best way to wear it without misstep? Adopt the total boyish look and go for it with a white shirt and two-tone moccasins.
Jacket (€ 295) and pants (€ 245) Claudie Pierlot
Break the codes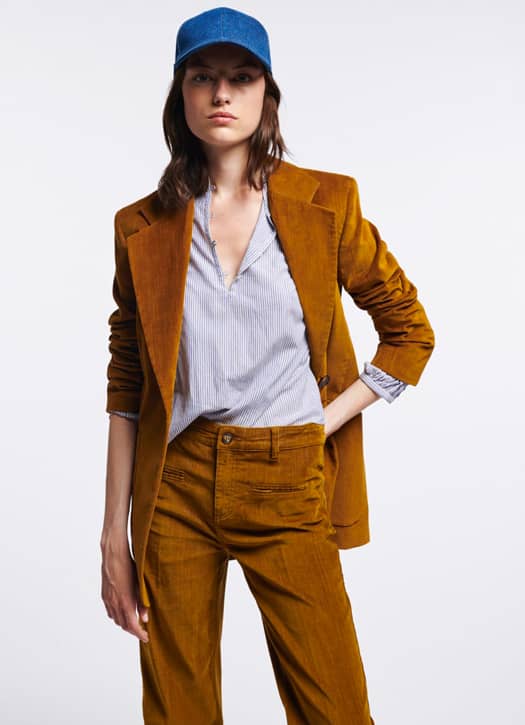 Spirits addicted to sportswear will fall for this milleraies velvet suit to accessorize with sneakers and a cap to break the rules of the office dresscode. The new chic?
Jacket (345 €) and pants (245 €) Vanessa Bruno
At the end of the night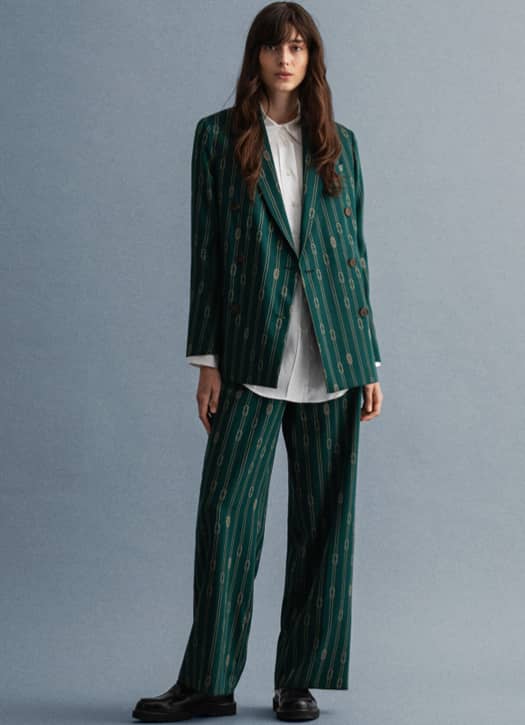 Color, collar, material ... a mix of details that make all the difference. For an evening or event, this large cutting tailor is to choose for a wow effect and simply ultra-sophisticated in a highly flattering deep green.
Jacket (449 €) and pants (199 €) Glove
Tapestry effect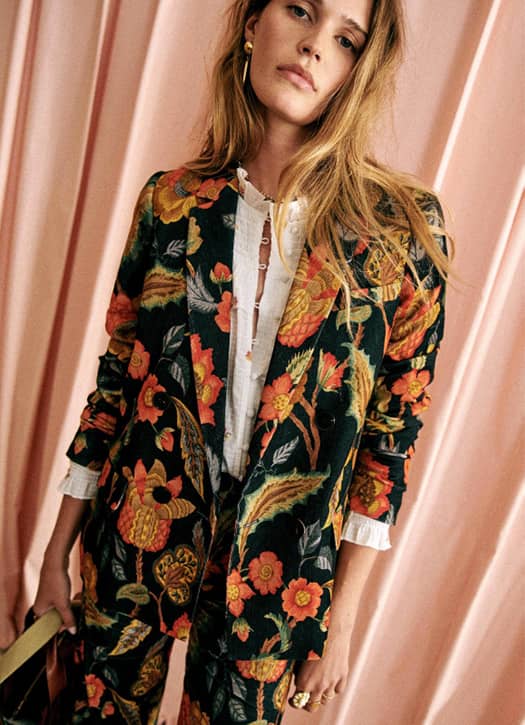 Forcing the offbeat spirit with this incredible tapestry-style floral print suit… The perfect combination? A white blouse and patent derbies to bring chic and elegance to this imposing ensemble.
Jacket (160 €) and pants (115 €) Sézane
Very soflty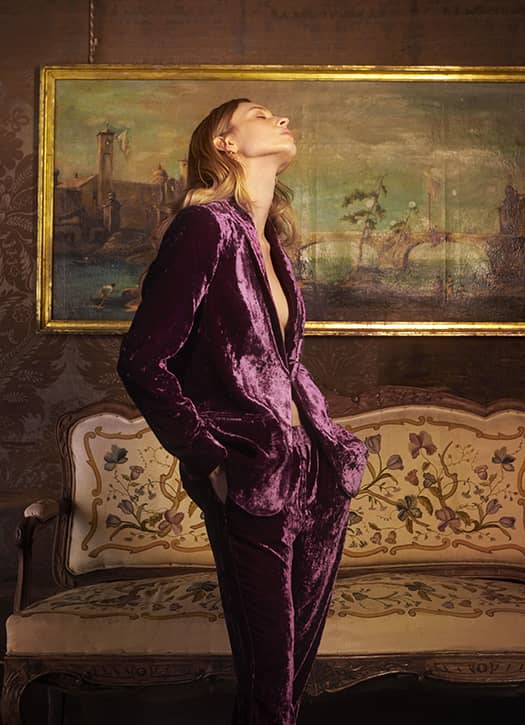 Originality no longer comes only through patterns or colors. This season, bet on velvet to stand out and get " the " perfect effortless result with a mastered plum-colored crumpled effect, just to combine the fashion obsessions of the moment.
Jacket (140 €) and pants (115 €) Hod Paris
The neo-protocol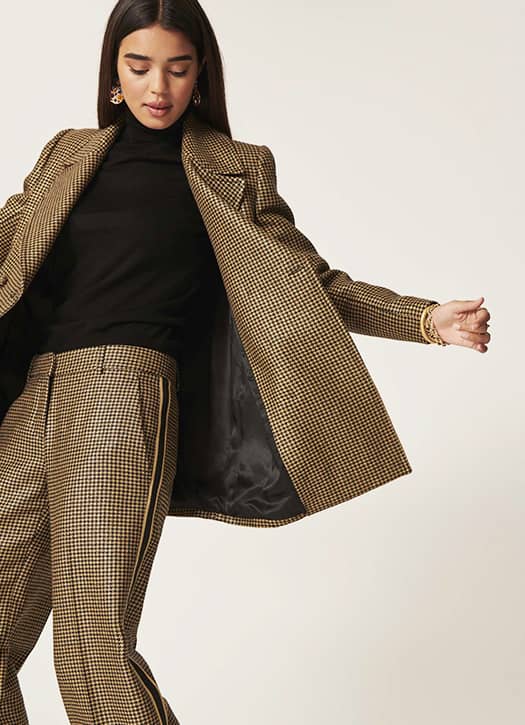 With its timeless seriousness, the houndstooth pattern is making a comeback this season. We take it on ultra-modern cuts with low-waisted pants and oversized lapel blazer, with stripes along the legs for a sporty feel.
Jacket (375 €) and pants (250 €) Tara Jarmon
It's aligned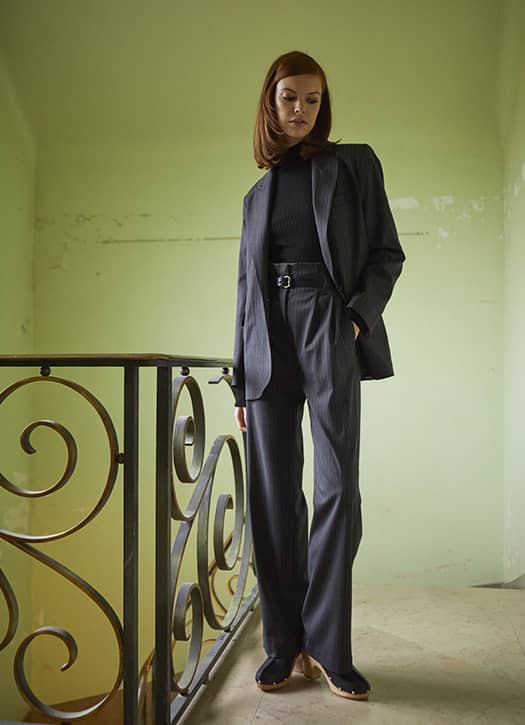 Finely striped deep gray for a voluminous suit and Gigi Hadid inspiration. The ideal suit worn with heels that lengthen any figure. In the evening ? The ideal is to match it with a colorful clutch bag worn on the shoulder.
Jacket (€ 199) and pants (€ 125) La Petite Française
Boyish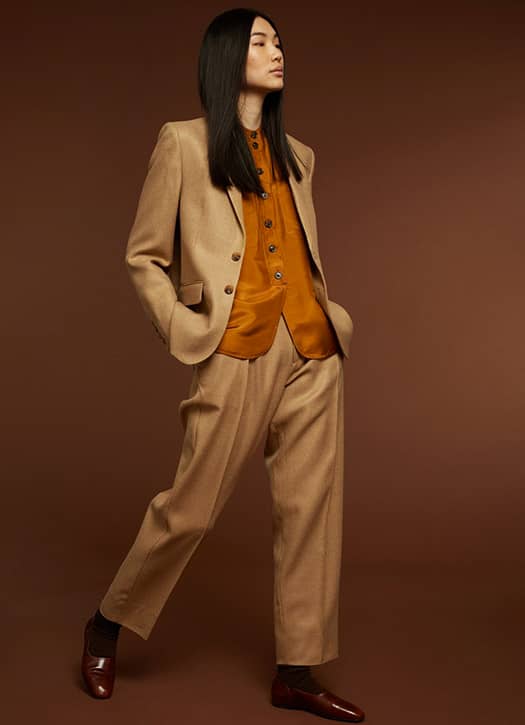 Aimed at followers of conventional chic, wearing this suit with a white shirt buttoned up to the collar will guarantee the strict and stereotypical result of the pantsuit. A man's look accentuated by choosing to wear it without accessories. For once !
Jacket (325 €) and pants (225 €) Sister Paris
Office tuxedo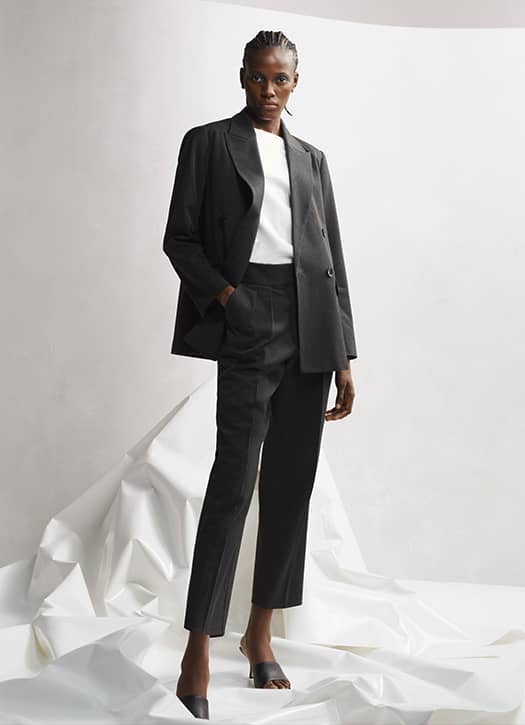 The work tuxedo revisited to perform like a boss at the Monday morning meeting. We can imagine it perfectly with a turtleneck, in stilettos or white sneakers to ensure comfort and practicality… at a low price.
Primark jacket (€ 30) and pants (€ 17) , available in stores
Blue or nothing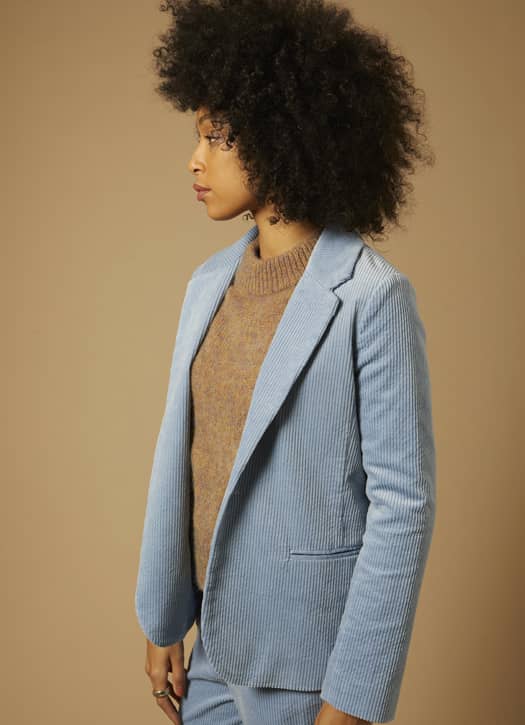 Must have high heels subscribers! Pumps worn with this sky blue corduroy suit show off a statement of character. The right gesture? Escape the excess and simply bet on imposing gold earrings, and that's it.
Jacket (€ 245) and pants (€ 165, available in store) Bella Jones
Also discover the 10 fashion obsessions of fall and how to be stylish to go to work?