It is the beautiful mesh that we prefer! Thirty years after Anne Sinclair 's mohair cardigan and Adjani ' s little navy sweater, the chunky sweater comes to comfort the chilly women who wear it proudly as a centerpiece. Long live oversized knitwear, with a trucker or funnel neck, balloon or message sleeves, branded or color block… Our chic and colorful selection.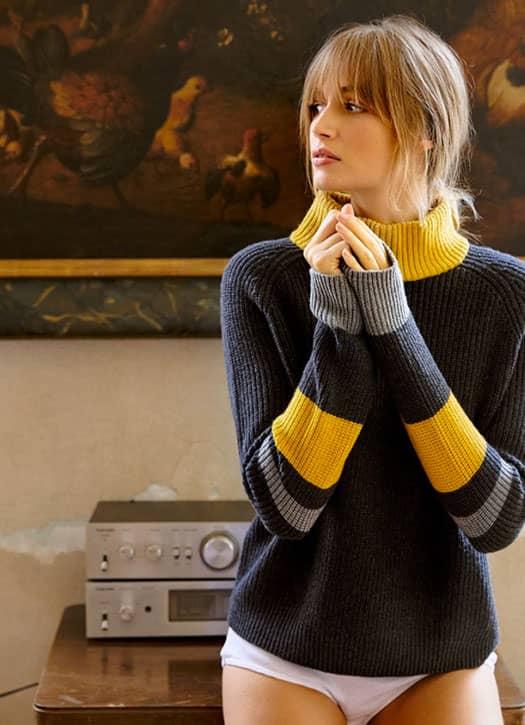 When the sisters at the head of Soi Paris get into the mesh , we necessarily want our share of the pie. With its graphic lines and yellow reminders to reveal the ensemble, we almost forget this pretty, slightly wide funnel neck, which leaves enough room to slip a small square of silk to make the materials shimmer.
Cheerful Gray Audacious Sweater,Soi Paris , € 185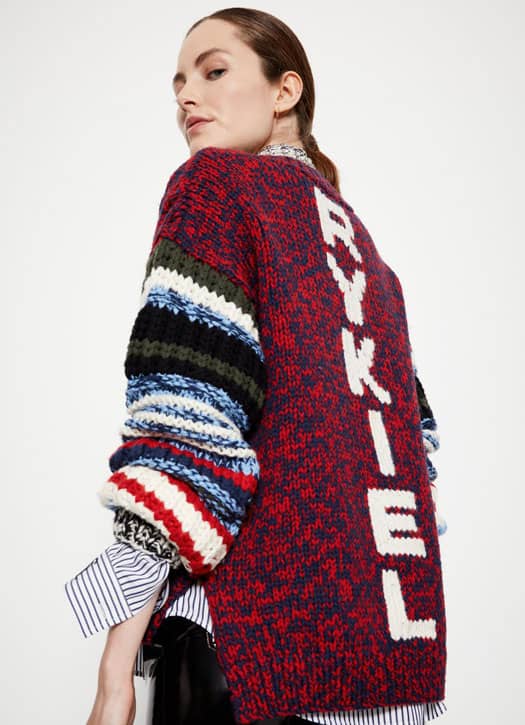 A real phoenix, Sonia Rykiel may have gone out of business, but has just launched its e-shop to continue to hunt for its signature stitches. Evidenced by this highly couture XXL sweater, perfect for confining stylish, to slip over tight-fitting leather pants.
Large mesh sweater, Sonia Rykiel , € 690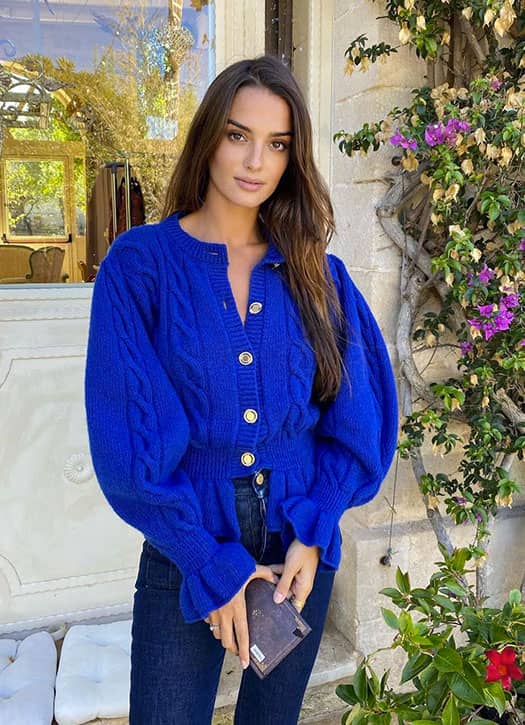 French model Gabrielle Caunesil imagines for her brand La Semaine a cardigan in recycled wool, resolutely retro cut with small golden buttons but to which the electric blue gives a rock vibe to perfection. Lovely with cream pants.
Wednesday knit sweater, La Semaine , € 195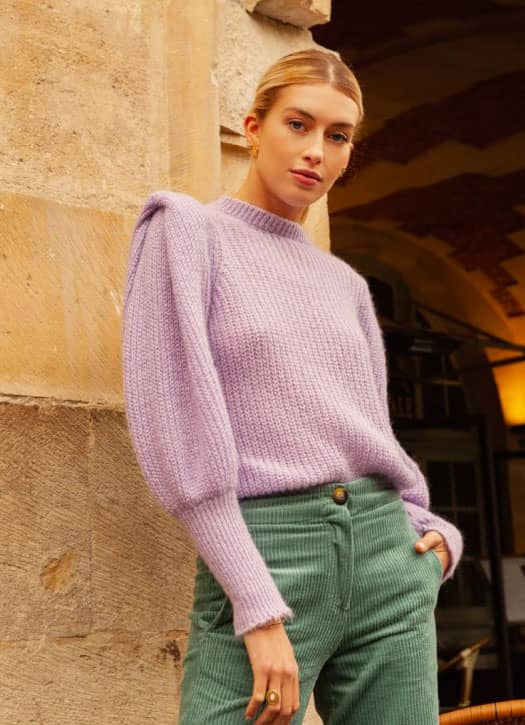 Borrowed from the locker room of the pretty dolls of our childhood, balloon sleeves have a special place in this winter's fashion fad. Kouka Paris takes it and plays the triple obsession with a lilac color and shoulder pads to structure the silhouette.
Lilac Gabino sweater, Kouka Paris , € 45, coming soon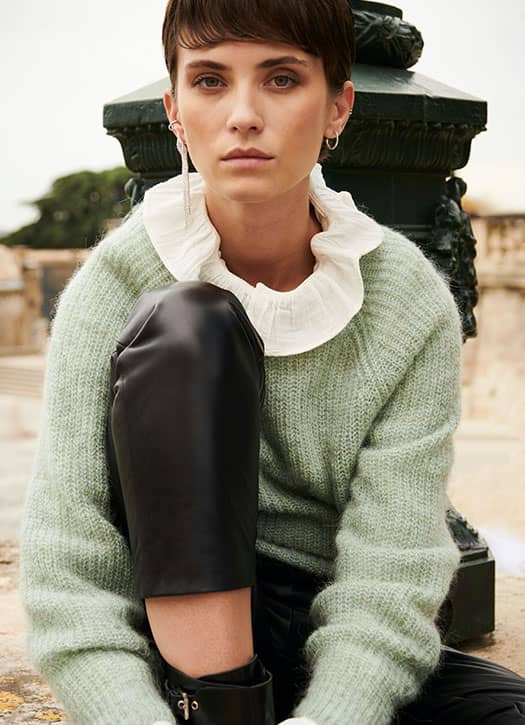 Perfect for avoiding cold snaps as much as possible, the mint green sweater from La Redoute Collections ticks all the boxes of refinement. We like to frill the collar and sleeves with a white ruffled blouse and make the whole look badass with leather pants.
High neck sweater, alpaca blend, La Redoute Collections , € 49.99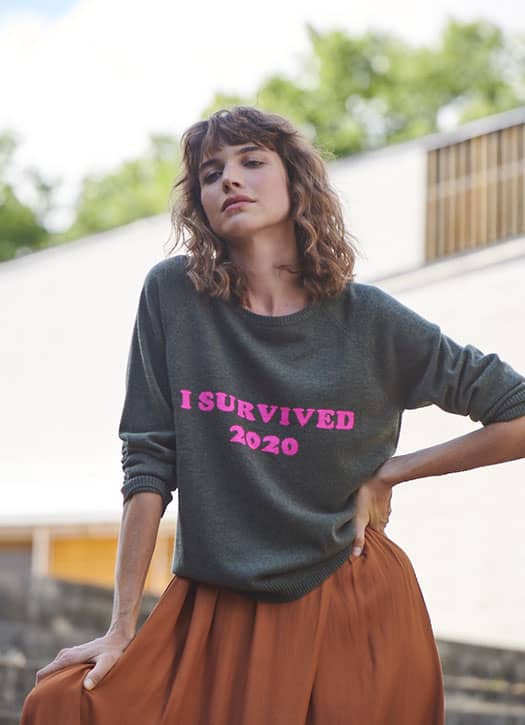 Let it be said, the whole world is more in favor of decreeing that 2020 will have been a rotten year. Kujten takes the opposite view by inscribing on a cashmere sweater the message of hope " I survived 2020 " ... that the superstitious will only wear from January!
Cashmere sweater, Kujten , € 195, available again in November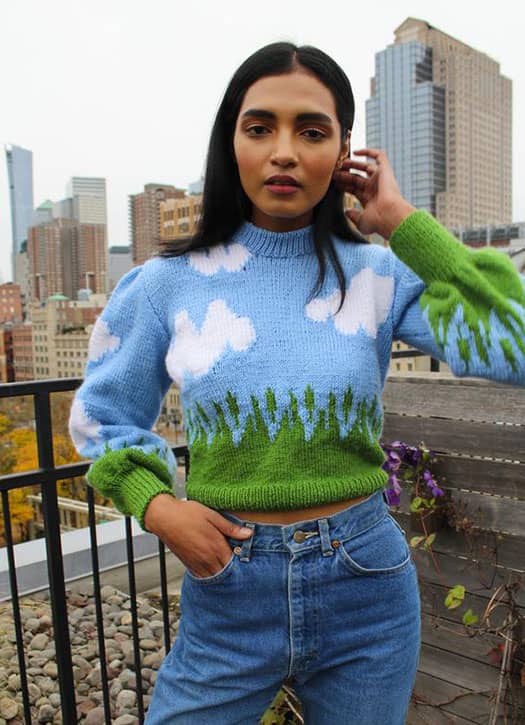 His naive creations are so popular that they ended up dressing the characters in the game Animal Crossing. Hand-knitted, Lirika Matoshi's knit sweaters are snapped up like hot cakes and are a sweet echo to the designs of our childhood. To slip into a beautiful raw denim skirt.
Cloud wool sweater, Lirika Matoshi , around € 230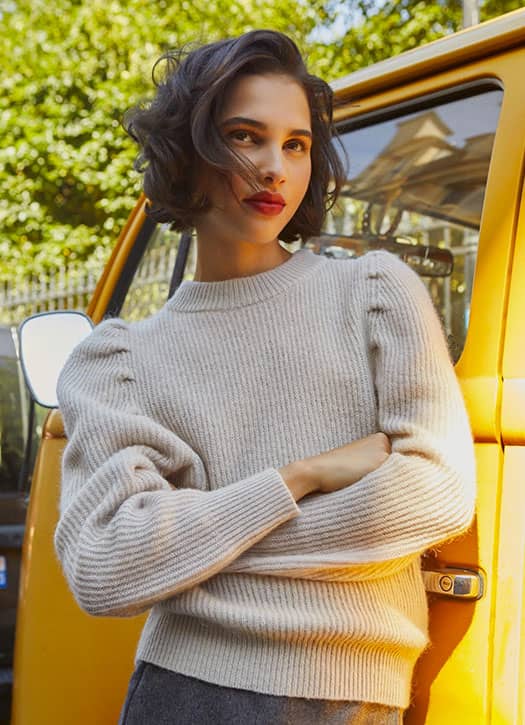 You must have one. The soft-colored solid knit sweater is the one that you put on all the time and that matches everything. Petite Mendigote imagines hers in ribbed mohair with slightly puffed sleeves, looking lovely over printed pants.
Mikael sweater, Petite Mendigote , € 170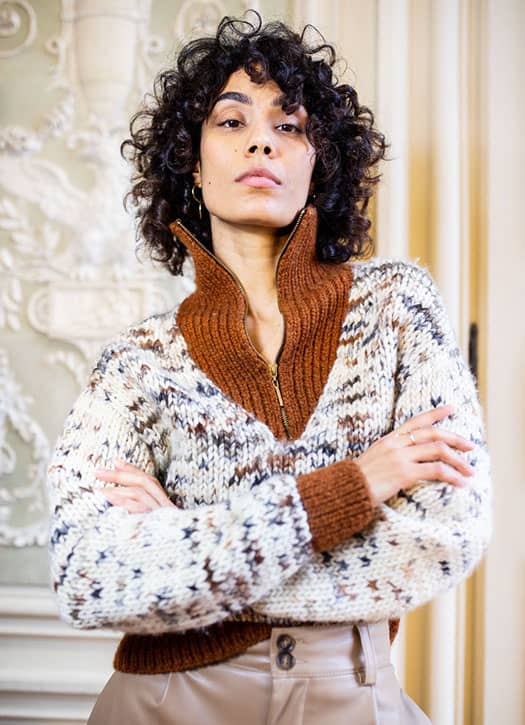 While waiting to find it in its pretty boutique in the Marais , we treat ourselves to a bit of softness with the Stella Pardo trucker sweater , which continues to bundle us up with sublime wools from Peru and which always give this gypsy look worthy of the fashion icons. most inspiring of the seventies.
Emerald sweater, Stella Pardo , € 470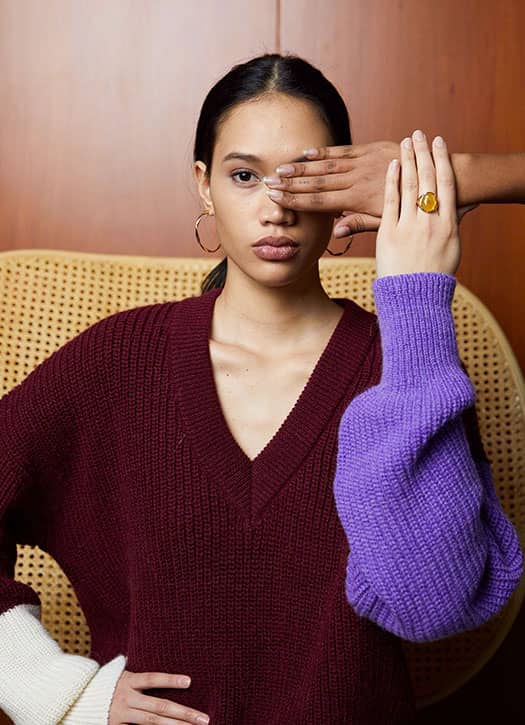 The signature of the Belgian designer Valentine Witmeur ? Colorblock knit sweaters recognizable among a thousand with their contrasting sleeves and their unique knitting. Its plunging V-neck model continues to make us clearly addicted to this resolutely original label.
Simplist Sweater, Valentine Witmeur , € 265

Also discover the ten golden rules of homewear to confine style and the new brands of bags spotted on Instagram .