A versatile material, denim is embedded in all the trends of the moment. Neo-bourgeois? It is modeled on a ponytail blouse . Eighties star? It marks the big comeback of Bermuda shorts . Come-back bling of the 90's? It squats in a small Baguette bag and is once again worn low on the waist . Obsession green? It becomes cleaner and redeems green credibility. In short, the good old jeans of Nîmes take all the stakes and continue to make the news ...
Master piece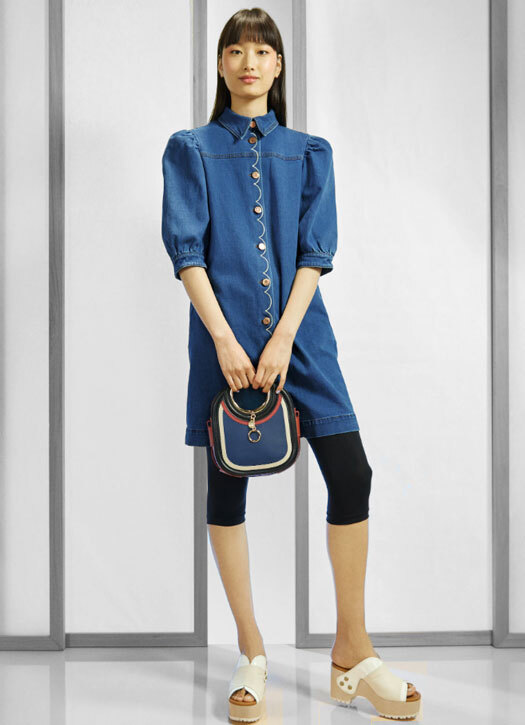 Combo of trends operated on this See By Chloé set : star, the denim dress with embroidered scallops passed on a cyclist below the knee like Bermuda shorts , with clogs and graphic bag. Or the art of inspiring an easy to wear and resolutely elaborate look.
Denim shirt dress, See By Chloé , € 290
Western Lavallière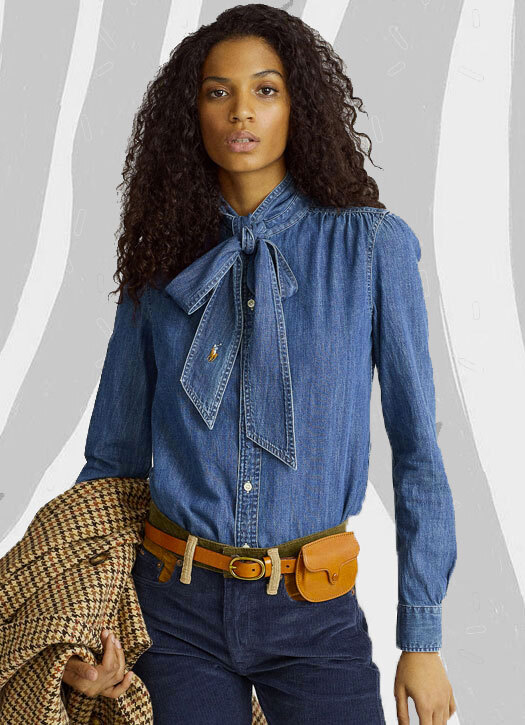 Ralph Lauren has a knack for making the bourgeois wardrobe badass. Demonstration with this denim shirt perfectly compatible with a pair of cowboy boots and a large shredded leather jacket, to be (finally) invited to spend a vacation on her ranch in Colorado . Yihaa !
Denim shirt with lavallière collar, Polo Ralph Lauren , € 155
It-bag cult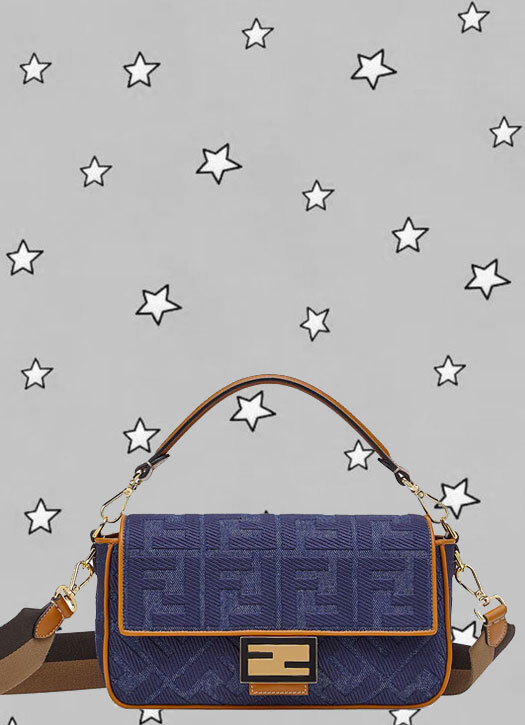 The iconic Fendi Baguette is back in service. Raised to the rank of stylistic myth thanks to Sex and the City , the shoulder bag has been making its comeback since last year (notably thanks to a brilliant advertisement with SJP ) in the top of the must-own fashion objects. And in a denim version with an embroidered logo, it's a bit of the height of seduction.
Baguette bag in blue denim, Fendi , € 1,980
Look in the retro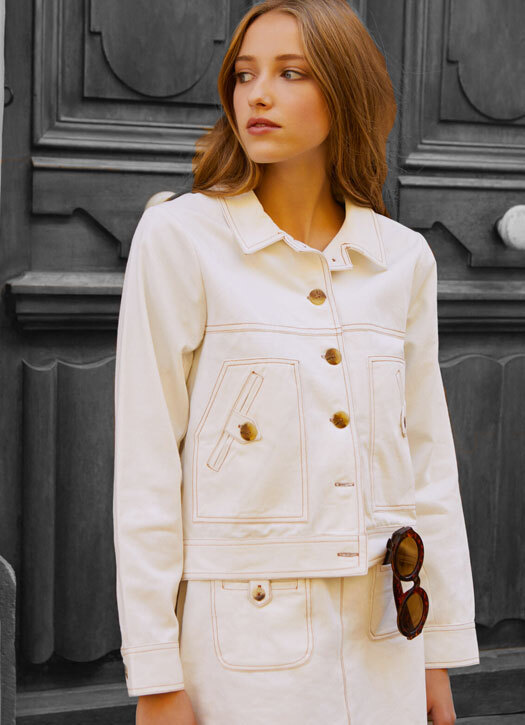 Petite Mendigote revisits the little straight Courrèges- style jacket in a light denim that holds up well. With its ivory hue and tortoiseshell buttons, it infuses a retro touch with fluid printed pants and small flat lace-up sandals.
Manu jacket, Petite Mendigote , 160 €
Bermuda the return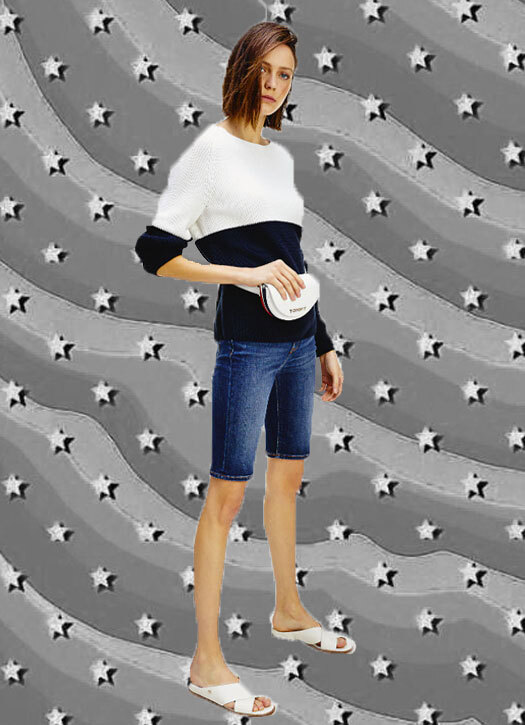 We didn't see it coming, and yet! Bermuda shorts replace last year's cyclist in the hearts of sappers in search of tanned calves. Spotted in a large male version at Alberta Ferretti , Bottega Veneta and Dolce & Gabbana , it is found close to the body and in denim at Chanel and, therefore, at Tommy Hilfiger . We chose to wear it like Baby from Dirty Dancing with a tied blouse and little sneakers. Tribute.
Slim denim Bermuda shorts, Tommy Hilfiger , € 89.90
Good student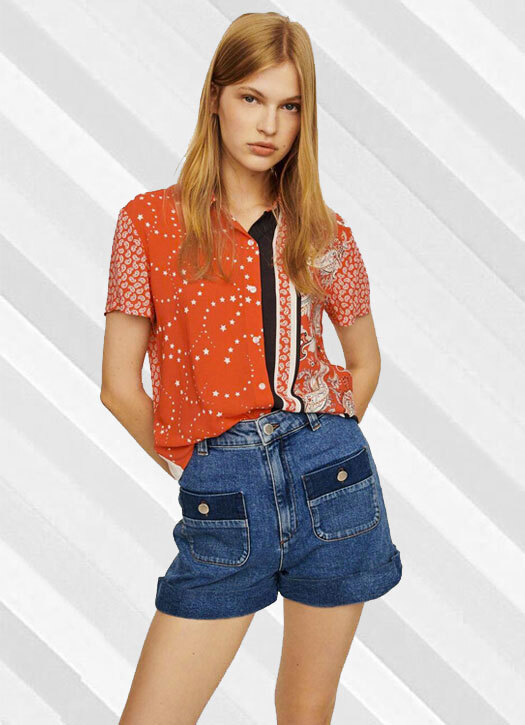 Maje is now working to clean all its denim collections. In addition to being canon and flattering with its high waist and patch pockets , these shorts therefore required less water, fewer chemicals and less energy for their production. At the bottom, you can raise its cuff to brown the legs a few centimeters more or leave it longer to pedal a bike.
Wide denim shorts with pockets, Maje , € 150
City walk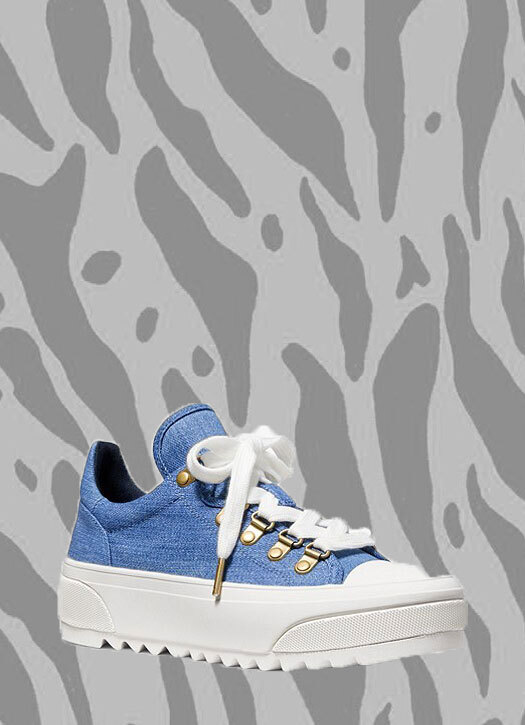 Definitely, Americans have nothing to envy us when it comes to the fancy with which they use denim. Michael Kors revisits the mountain walking grolle with a chunky wedge sole and furiously cool denim cover. She adapts to the city with a light floral dress and a small braided bag .
Granger denim walking sneaker, Michael Kors , € 195
The improbable vest that works with everything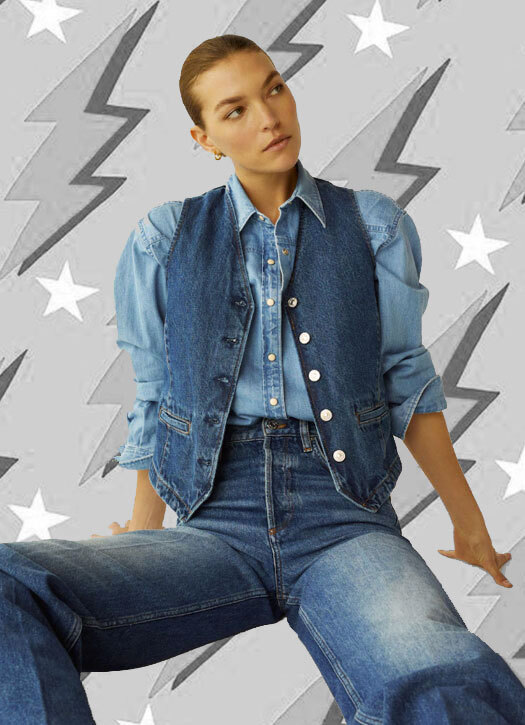 Worn close to the skin with nothing underneath, on a fluid flowered dress or open approval of a total look in jeans, the little button vest is one of those pieces heart stroke you buy a day without knowing too much to do with it the next day. You are now equipped with three very fashionable tracks to finally offer it the status it deserves.
Dark denim cardigan, Mango , € 39.99
Low waist 2.0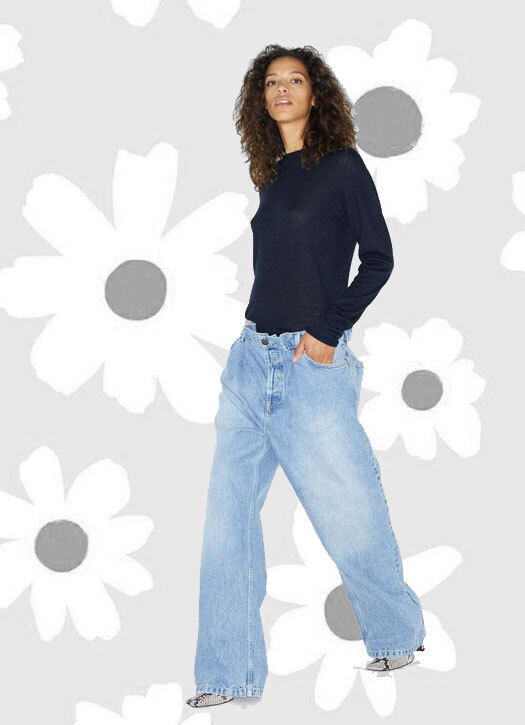 When we talk about the return of the low waist pants, we think more of this loose and masculine version of Raey than of the signature look of Paris Hilton with exposed thong. From now on, the boyfriend jeans are placed on the pelvis in a minimalist grunge spirit and no longer a string bag. Suddenly, we combine it with a basic cotton top and well cut and a pair of mules.
Loose pleated boyfriend jeans, Raey, € 152 on www.matchesfashion.com
All Terrain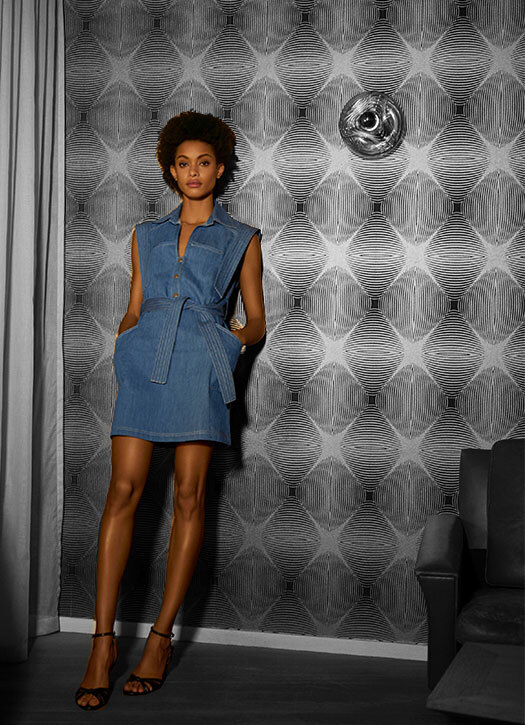 This is THE dress you put on when you lack inspiration. Well cut with 80's seams, belted, in a supple and very soft material and with a wide opening under the arms to remain airy, Ba & Sh imagines its denim version of the shirt dress . A handy little wonder that adapts just as well to a Spritz on the terrace with platform sandals and a large straw hat as to a day at the office with pointy ballet flats and a large tote bag .
Robe Sido, Ba & Sh , 230
Also discover 10 ways to wear the denim jacket and the beautiful pants that make spring .