© Makima Kioa
Here is the meeting which will melt the stylish Parisiennes, the addicts of Japan and new-stalgic from their high school years.
See you in the Marais , at the heart of the brilliant G-SHOCK boutique which celebrates its collaboration with the Japanese artist Toshikazu Nozaka who signs 7 insane Lucky Gods watches ...
Like a mini Japanese festival
Save the date: Saturday March 16 and Sunday March 17, from 2 p.m. to 6 p.m. Fans of unique experiences, street art and exclusive objects will love it!
Starting with the fresco by street artist Priska , who comes to ensure a performance and tag the shop window just for the weekend. The curiosity to instagram absolutely!
The other kiff: the possibility of being offered an arty tote-bag in a limited series by the watch label. It remains to choose the screen printing of Priska that you want to have tattooed on her fabric bag.
The must ? In case of a little hunger, G-SHOCK also offers a snack… Delicious dorayaki , the incredible Japanese pancakes filled with red bean cream, ultimately foodporn . Too good.
An exclusive desirable collab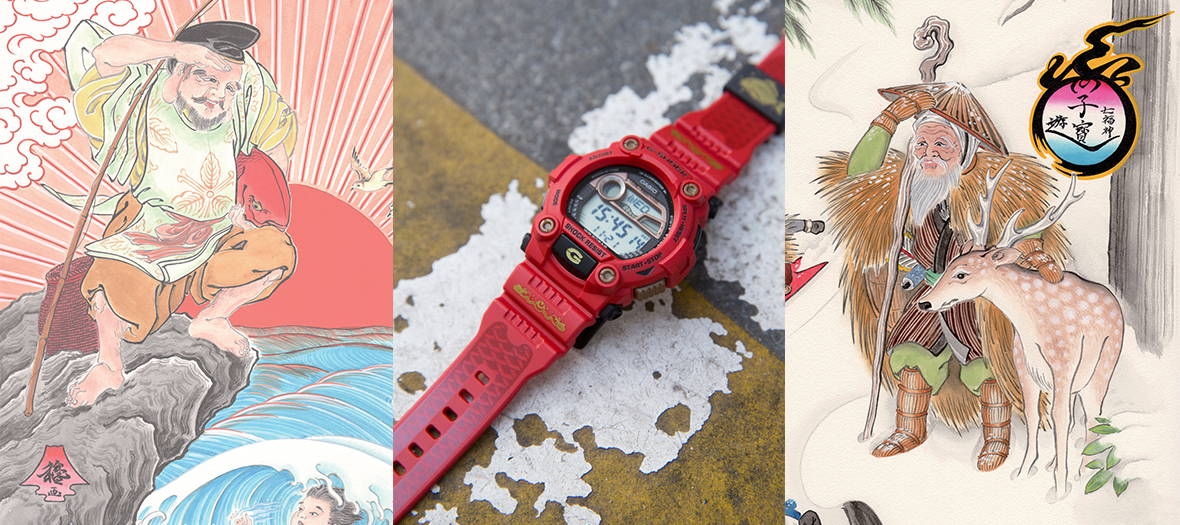 It is the excluded that will literally melt fans of the iconic watch. This accessory, a real obsession for fashionistas and geekettes of the 2000s , is making a hyper-noticed comeback.
It must be said that the new furiously street culture capsule , designed in collaboration with the Japanese artist and ex- skateboarder Toshikazu Nozaka , has something to melt us away.
The specificity of the " 7 lucky Gods "? On each model in the collection (from € 119), there is a happiness deity , taken from Japanese mythology , also known as " Shichifukujin patterns ". Each icon will be present on a " happily designed " case. This is the mantra!
Exclusive collection, performance, tote bag and dorayaki offered, Saturday March 16 and Sunday March 17 from 2 p.m. to 6 p.m.