Read to forget about that devilish red can? Swap it for fruit kefir. Sparkling, quenching, energising and ultra healthy, this 100% natural beverage made with fermented kéfir seeds is creating a real buzz in trendy cantinas en vogue and amongst all the fans of clean alternatives. Cool, you can easily make it at home. Explanation.
Between lemonade and infusion
With its light bubbles, not too sweet and delicately fruity taste, kefir is halfway between lemonade and infusion. Distinctive sign : this natural soda is very low in calories while containing a ton of probiotics—these famous "good" bacteria also present in yogurts— that soothe digestive problems and boost the immune system. Some say it even has beneficial effects on eczema. Another major asset: you can drink it at any age and any time during the day.
The recipe for home-made kefif
Kefir seeds are living micro-organisms. With each preparation, they reproduce and generate new seeds. To find some, ask around you or  through groups present on Facebook, dedicated to sharing kefir seeds.
The recipe of PH7 Equilibre, the restaurant specialised in acid-based balance: pour 1 litre of tap water, 3 tablespoons of kefir seeds, 3 tablespoons of organic blonde sugar, 1 organic lemon slice, 1/2 organic dried fig in a large recipient. Allow to sit at room temperature for 24h—when the fig rises to the surface, the kefir is ready. Filter and rinse the kefir seeds.
€3 for a glass of kefir at PH7 Equilibre.
Kefiz is making Paris sparkle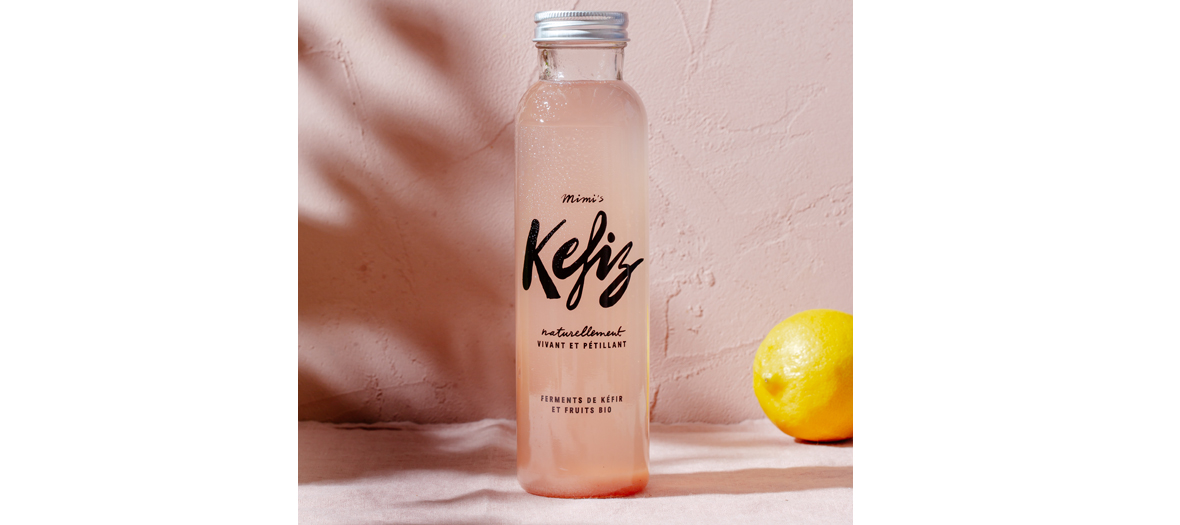 This very young family start-up seriously intends to change the habits of Parisians. Its bottled kefir is arriving on the menu of Parisian restaurants (Marcelle, M La Vie, Merci, Marlette, La Guinguette d'Angèle…) and on the shelves of certain shops (Biocoop Dada). To be sipped without moderation.
More info on Kefiz.
Also check out Maison Colom, the best green grocer in Paris.